These Strawberry Lemonade Popsicles are made with just 4 ingredients and contain no artificial colors or flavors. Sweetened with maple syrup.
The weather is really warming up and we're just a few weeks away from the end of the school year and the start of summer vacation. Wahoo! It's always so nice to slow down from the day to day hustle and enjoy some time outdoors in the Florida sun. One of our favorite ways to cool off during the long hot days of summer is with homemade popsicles. They're so simple to make and the flavor possibilities are really endless. So, in preparation of the start of summer break I whipped up these Strawberry Lemonade Popsicles for the kids to try out. The verdict...they love them! 
These popsicles are super simple requiring just 4 ingredients - fresh squeezed lemon juice, strawberries, water, and maple syrup, that's it! There's nothing weird or artificial about these pops like so many of the store bought varieties.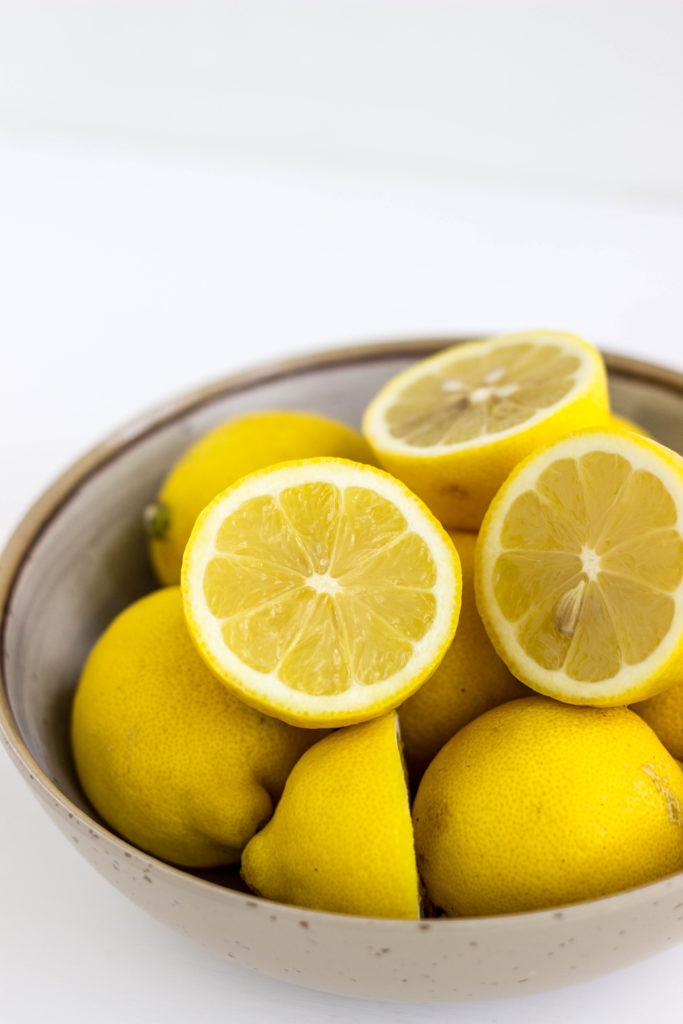 A few notes about these popsicles:
Fresh lemon juice is the key to the best taste. In other words please don't use a concentrate. You'll need 4-5 lemons depending on the size to have enough juice. As for the strawberries, you can use fresh or frozen. If you use frozen, just thaw them prior to blending.
The number of popsicles you are able to make will depend on the particular molds you use. We used one of these molds from Ikea, which you can pick up for just a couple of bucks if you happen to live near one. We also used this mold in addition to the other one so we were able to make 11 popsicles in total.
No popsicle molds? You can also use paper cups and popsicle sticks. Or try freezing the juice in an ice cube tray and then blending the cubes after freezing for a slushy treat.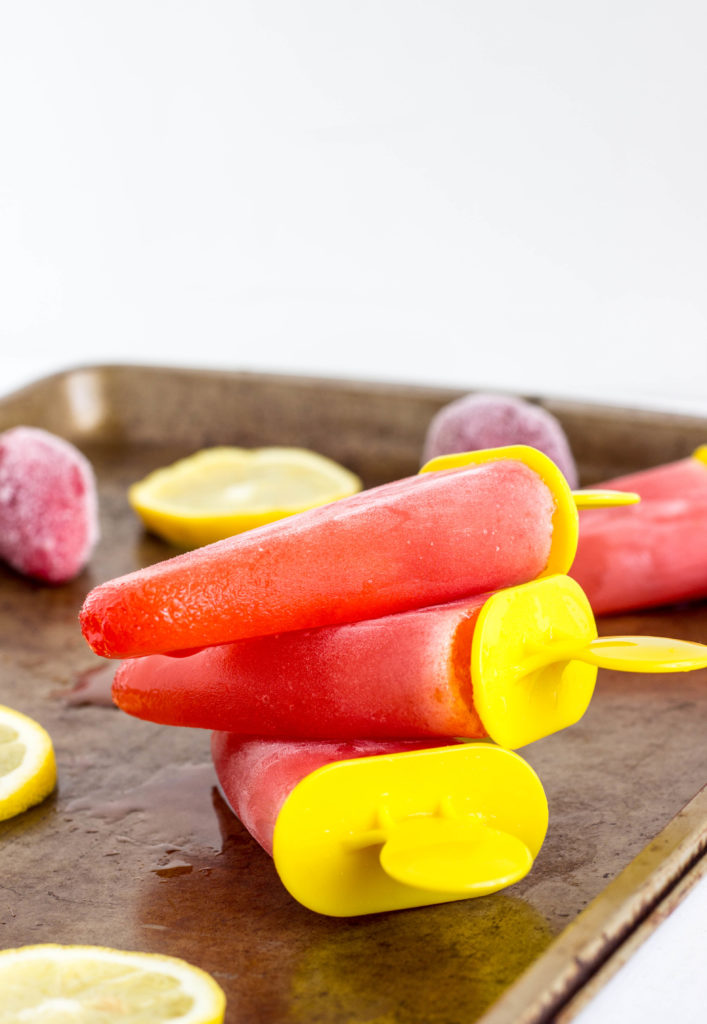 These popsicles are refreshing, a little tart, just sweet enough, and perfect for cooling off on a hot day!
If you try this recipe, let me know how it turns out! Leave a comment below or snap a pic and tag it @weelittlevegans on Instagram so I'll be sure to see it!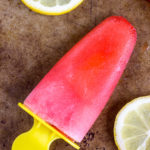 Strawberry Lemonade Popsicles
Ingredients
2

cups

water

1

cup

strawberries, fresh or frozen thawed

½

cup

fresh squeezed lemon juice

¼

cup + 2 tbsp

maple syrup
Instructions
In a blender combine strawberries and water until completely blended.

Stir in lemon juice and maple syrup.

Pour into popsicle molds and freeze for 4 to 6 hours or until solid.

Remove from molds and enjoy!