Find lots of recipes and resources to keep you and your family eating well and thriving — all without meat, eggs, dairy, and animal by-products.
trending Recipes
Here are the recipes readers are loving now...
Recent Recipes
The newest recipes and guides published on Wee Little Vegans.
Browse recipes for...
Get a Free Weekly Meal Plan
7 days of vegan meals and snacks for your family to enjoy!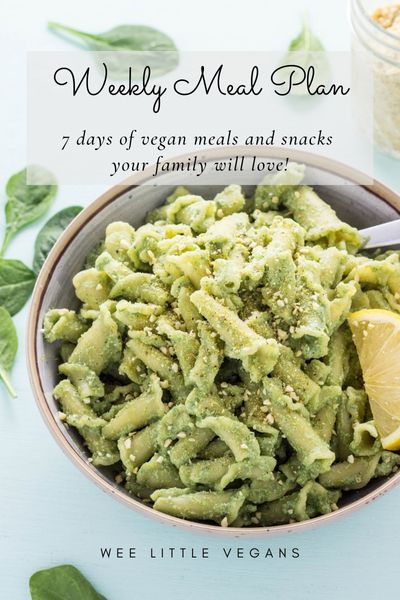 30 Minutes or less
When time is limited these are the recipes to have in your back pocket for a healthy meal anytime.
More 30 minutes or less →
Snacks
If your kids are anything like mine, then having plenty of snack options is a must. These recipes are quick and mostly healthy for all your snacking needs.
More snack recipes →
tofu
These recipes prove tofu is anything but bland and boring.
More tofu recipes →
Recently Updated
From time to time photos are freshened up or recipes are tweaked. You'll find those recipes here.