Soft and chewy Vanilla Cardamom Sugar Cookies made with no oil or butter. Just 7 ingredients, one bowl and no special equipment.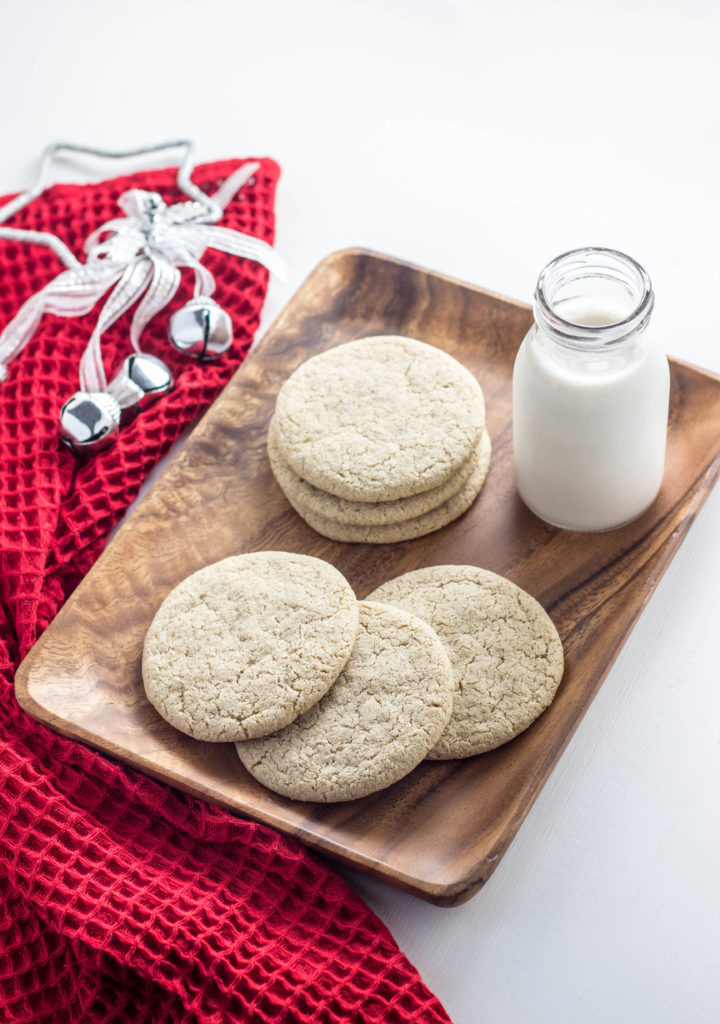 We're just a few days away from Christmas and the kids are so excited! They have been having a blast with lots of holiday themed activities at school and a certain little elf whose been getting into some silly situations. Tomorrow will officially start holiday break for my little ones, which means things will be quiet here on the blog, but before I go I have one more cookie recipe that I am so excited to share. These Vanilla Cardamom Sugar Cookies are seriously delicious and truly my favorite of the season. 
If you been around the blog a little while then you know one of my favorite ingredients to use is non dairy yogurt. See A(the most popular recipe here), B, C and D if you need proof.
I love to bake (and eat) cookies, but I'm not crazy about using a ton of vegan butter or coconut oil. So, after these biscuits I decided to see what would happen if I swapped out the oil/butter for yogurt. I started with my basic sugar cookie recipe and made a few changes. The result was a soft and chewy cookie with a surprisingly almost butter flavor despite not using any. My testers all agreed the texture is great, slightly crisp around the edges and soft and chewy in the center.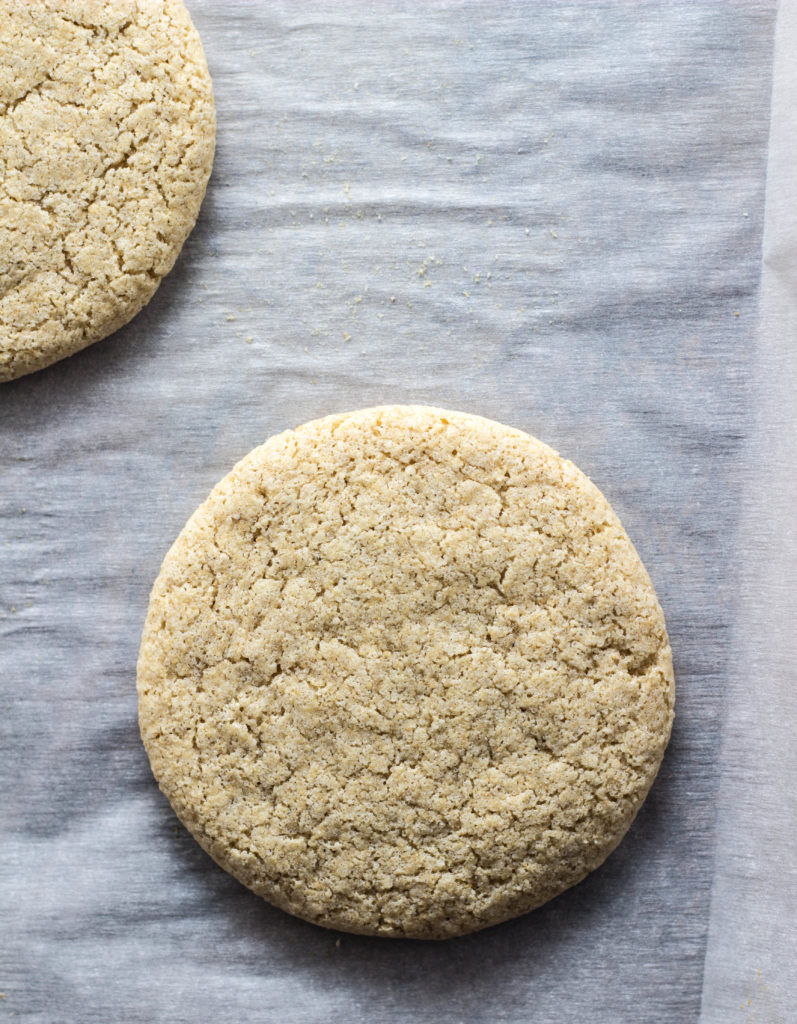 The other awesome thing about these cookies is there is no need for any special equipment. No stand mixers or hand mixers required since there is no need to cream sugar and butter/oil together. Just one bowl and a wooden spoon plus there's no need to chill the dough. This really is the easiest cookie recipe I've ever made.
We love the flavor of cardamom and it really gives these sugar cookies a little something extra and makes them so delicious. Although not absolutely necessary, it is highly recommended.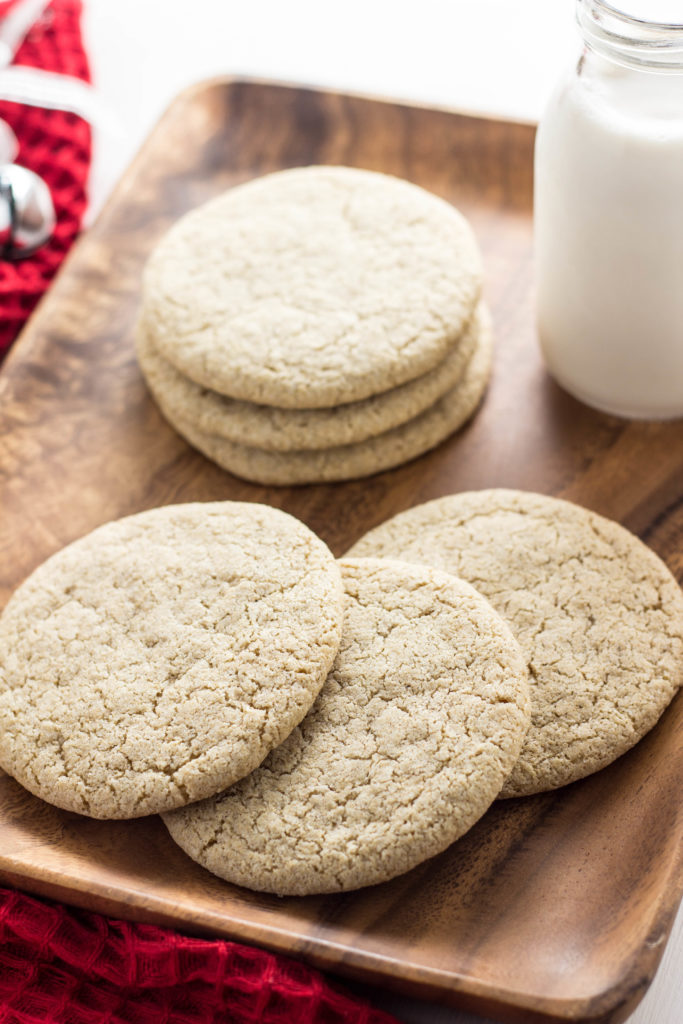 There are a few things to keep in mind when making these cookies:
Let the sugar dissolve in the yogurt for a minute before adding dry ingredients.
Add the flour a little at a time rather than all at once just as you would with other recipes.
You will need to flatten and form a cookie shape to ensure proper baking.
The dough will spread as it bakes so leave 2 inches of space on all sides.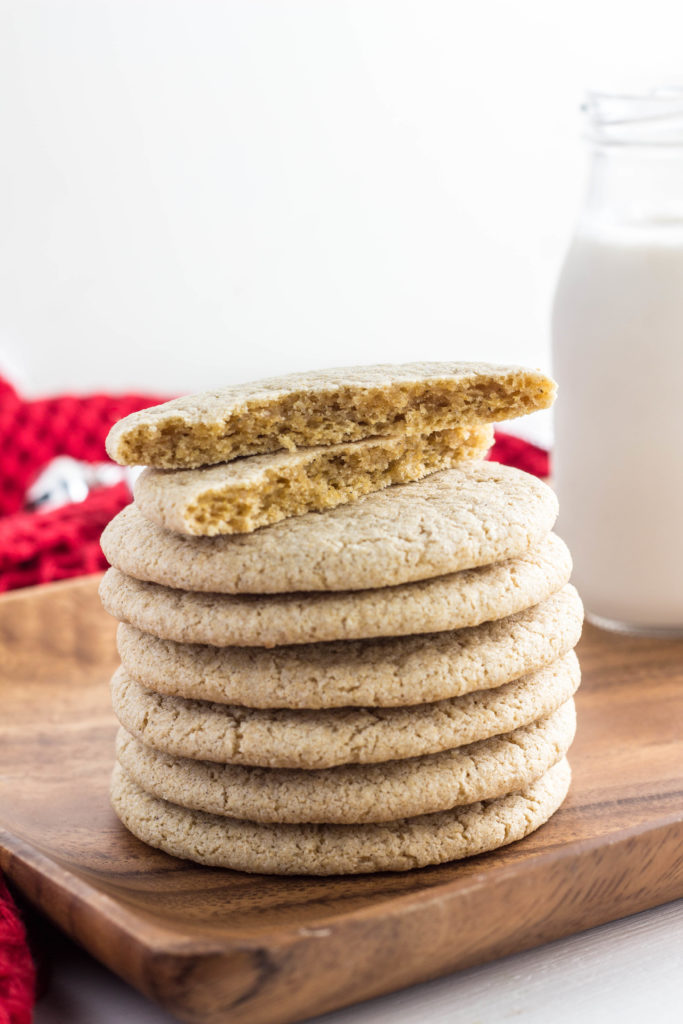 If you try this recipe, let me know how it turns out! Leave a comment below or snap a pic and tag it @weelittlevegans on Instagram so I'll be sure to see it!
Vanilla Cardamom Sugar Cookies
Ingredients
¼

cup

non dairy yogurt, plain and unsweetened

I use So Delicious coconut yogurt.

¾

cup

sugar

½

teaspoon

vanilla

1

cup

white whole wheat flour

¼

teaspoon

salt

¼

teaspoon

baking soda

¼

teaspoon

ground cardamom
Instructions
Preheat oven to 350 degrees and line a baking sheet with parchment paper. Set aside.

Combine yogurt, sugar and vanilla in a medium bowl and stir to thoroughly combine. Let sit for about 1 minute to allow sugar to dissolve and stir again.

Add salt, baking soda, cardamom and a third of the flour, stirring to combine.

Continue to add remaining flour a little at a time stirring just to incorporate. Do not over mix.

Scoop a small bit of dough and roll into a ball. Place on prepared baking sheet leaving 2 inches of space around each cookie as they do spread a fair bit. Press with fingers to flatten and form a cookie. This step is important, do not skip or cookies may not bake properly.

Bake for 9-10 minutes until lightly golden around the edges and bottom. Allow to cool on baking sheet for about 5 minutes before transferring to wire rack to finish cooling.
Notes
I have only tried this recipe using So Delicious coconut yogurt so I can't say how well other types will work.