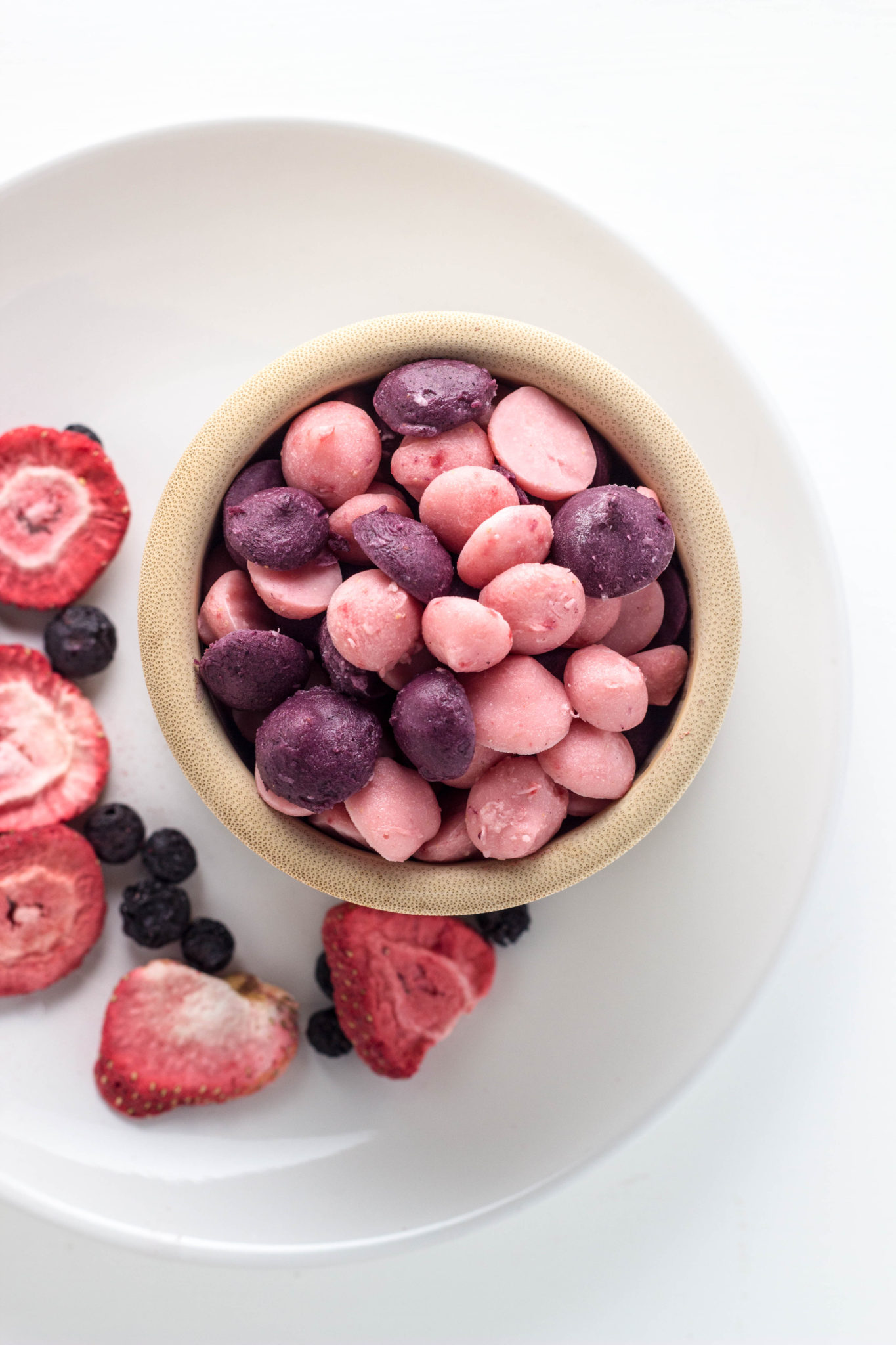 One trip down the baby food aisle of your local grocery store and you quickly realize there are tons of options. From the endless sea of formulas and all those tiny jars of purees to numerous different puffs, crackers, cereals, and yogurts. Though there are a lot of choices, many have questionable ingredients or are simply not vegan and then there is the cost. All those little jars and pouches get EXPENSIVE! That's why I prefer baby led weaning and making snacks for our littlest one myself. I actually haven't even stepped foot in that aisle for my youngest at all!
One of the more common snacks I see offered to babies is yogurt melts. Not vegan of course, but easily adapted I figured. So I gave it a go and it worked out great! These Vegan Yogurt Melts are super simple with just 2 ingredients needed, unsweetened vegan yogurt and freeze dried fruit, and about 5 minutes of prep work.
I used the fruit powder to keep the yogurt, which is a bit thin, from becoming too runny and it worked perfectly. The yogurt mixture is pipe-able and the dots hold their shape on the sheet pan rather than running into one big blob. It also seems to help slow down the melting a bit although these yogurt melts are definitely not a portable snack. It's best to serve this yummy little snack at home.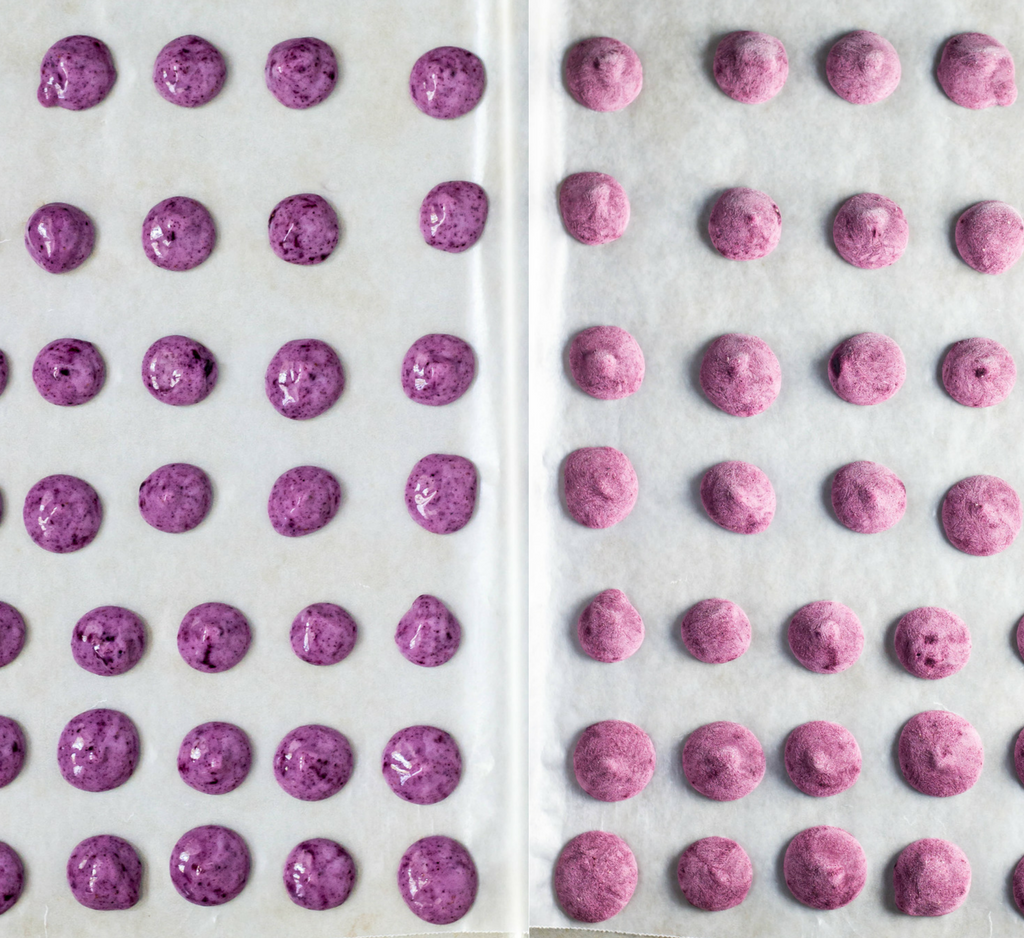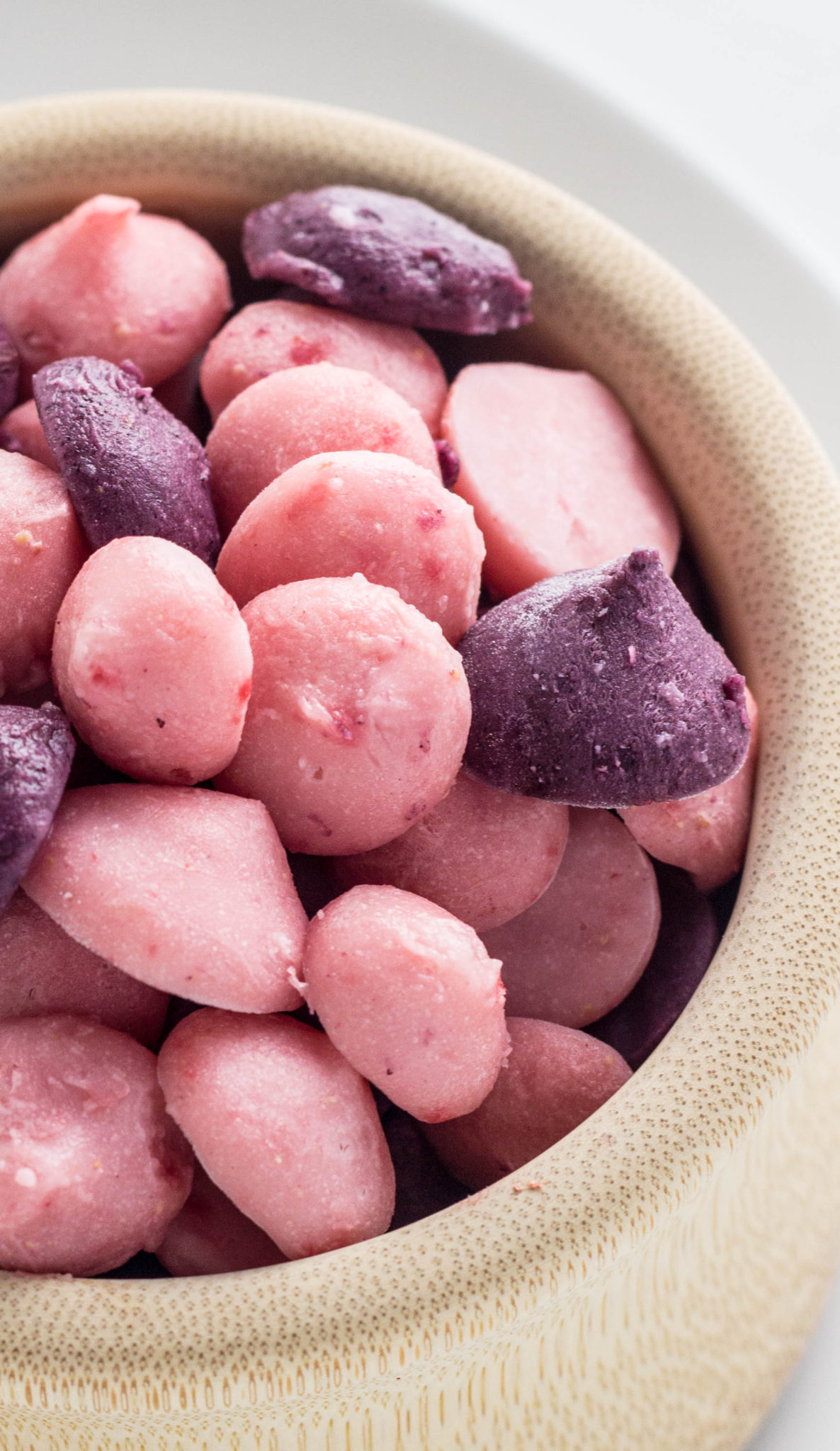 My baby loved these as did her big sisters. Older kids would probably prefer a little more sweetness so you can use a sweetened yogurt and spread the mixture in an even layer on the baking sheet. You could even add shredded coconut and chopped fruit at this point for extra deliciousness. Then just freeze and break into pieces for a yummy yogurt bark the older kids are sure to enjoy.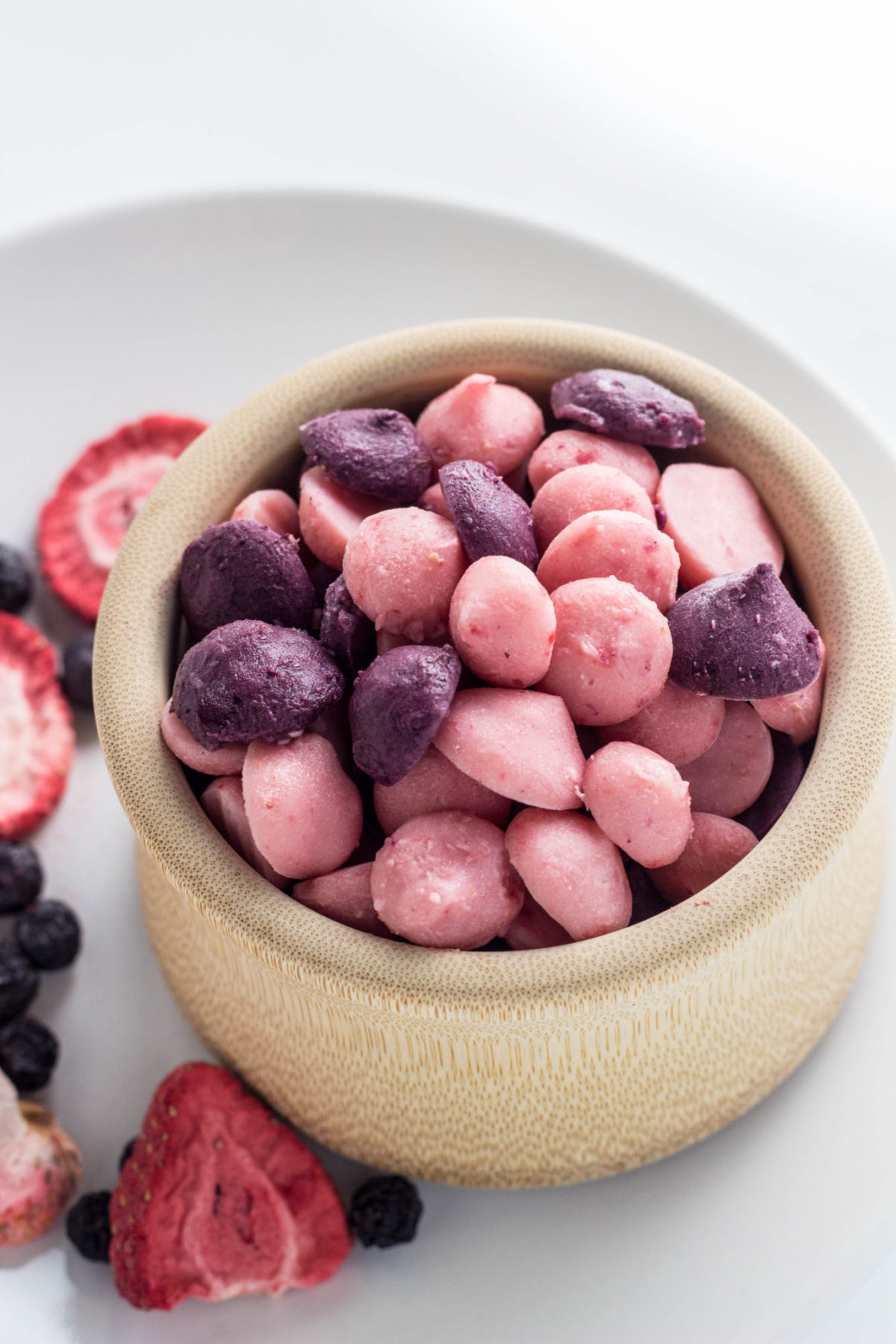 If you try these vegan yogurt melts, let me know how it turns out! Leave a comment below or snap a pic and tag it @weelittlevegans on Instagram so I'll be sure to see it!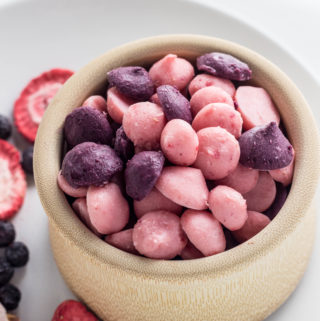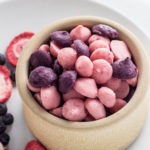 Vegan Baby Yogurt Melts
Ingredients
1

5.3 oz

unsweetened coconut yogurt like So Delicious

¼

cup

freeze dried fruit such as blueberries or strawberries
Instructions
Line a baking sheet with parchment or wax paper and set aside.

Place freeze dried fruit in a coffee/spice grinder or blender and grind/blend until fruit is powdered.

In a small bowl combine yogurt and fruit powder until thoroughly mixed.

Scoop mixture into a piping bag or a sandwich bag and cut off tip of bag.

Pipe small dots of yogurt on to prepared baking sheet.

Place baking sheet in freezer for about 2 hours or until yogurt dots are frozen.

Transfer yogurt melts to a freezer safe container. Store in freezer.
CLICK BELOW TO PIN FOR LATER