This Mango Turmeric Ginger Fruit Spread is so much better than store bought spreads. Bright, sweet mango flavor paired with the unmistakable zest of fresh turmeric and ginger make this fruit spread a tasty topping for toast or oatmeal. You can even use it as a food for baby!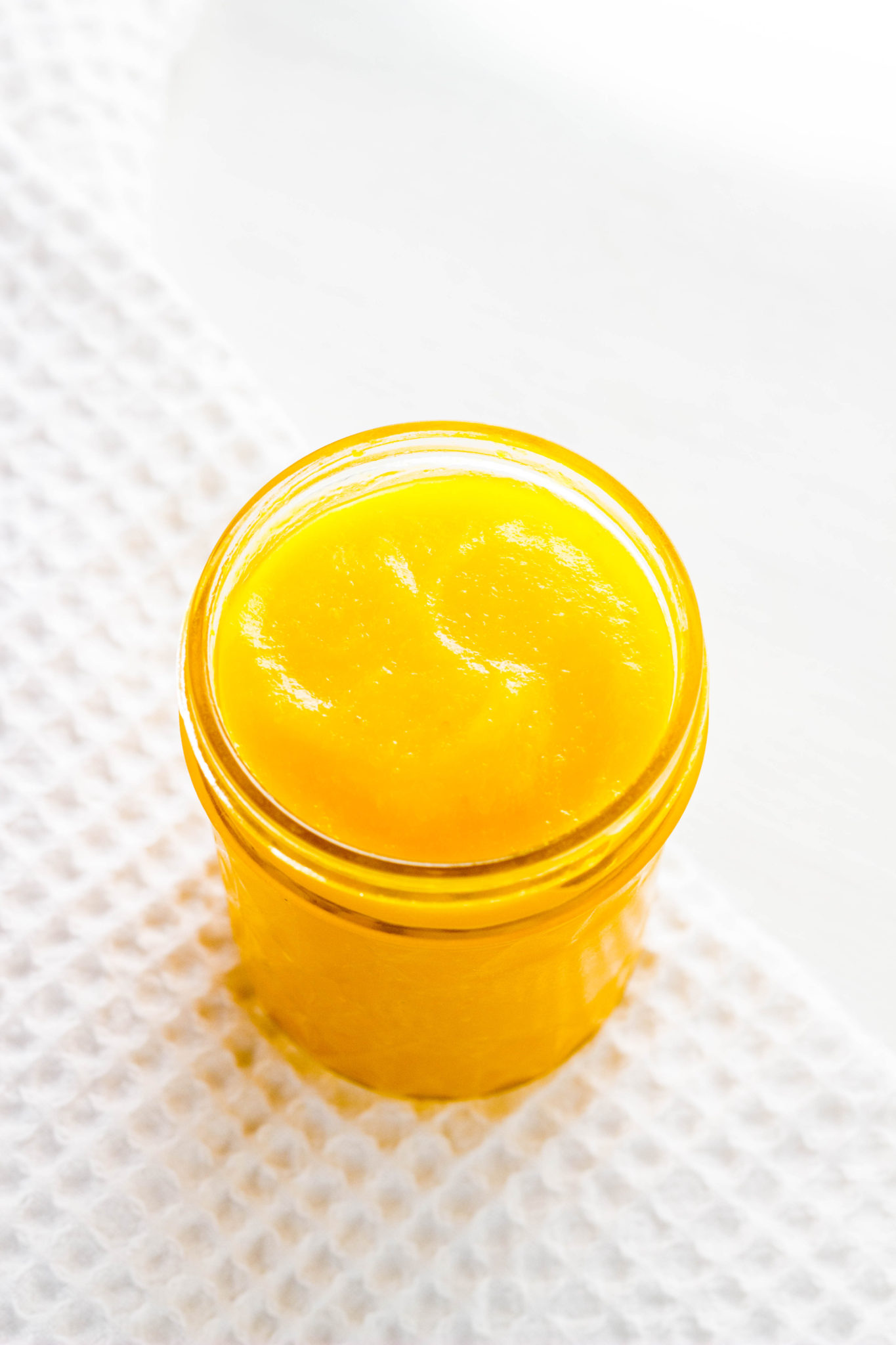 I was originally going to share something different today, something more fall-ish, but then this Mango Turmeric Ginger Fruit Spread happened and I decided what's the rush? Mangos are in season in Florida for a little bit longer so they're still plentiful (and cheap!) plus my kid's love them.
Also, isn't the color of this just amazing?! It's so bright and cheery, it reminds me of the warm Florida sunshine.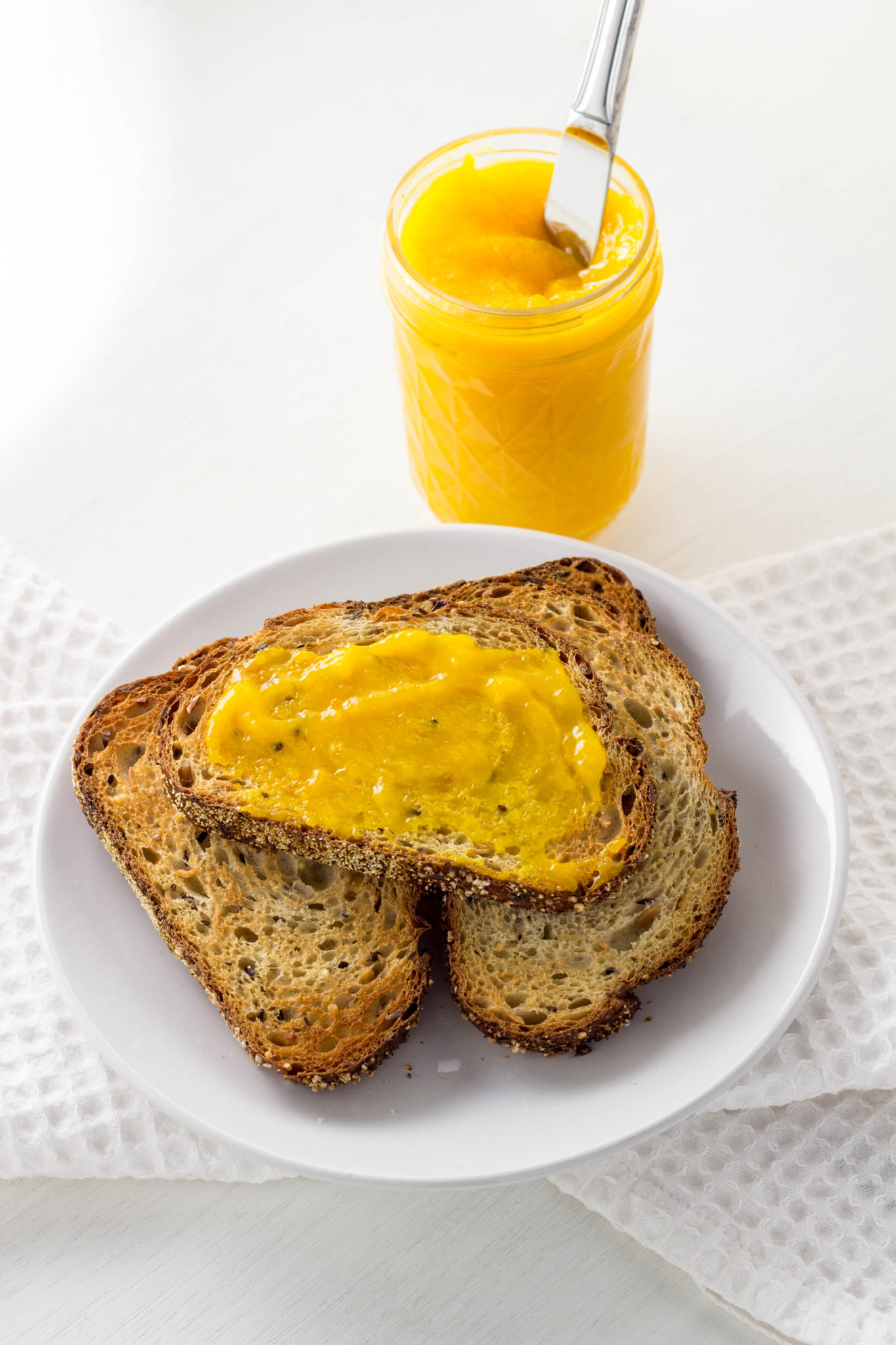 This fruit spread is very simple to put together, all you really need are mangos and if you like fresh turmeric and/or ginger. We like it best with a little of each spice.
The turmeric and ginger are not overpowering at all and just add a slight earthiness and a tiny bit of zest. The flavors go together so well, but you can definitely omit them if your little ones are unfamiliar with spices or just more picky.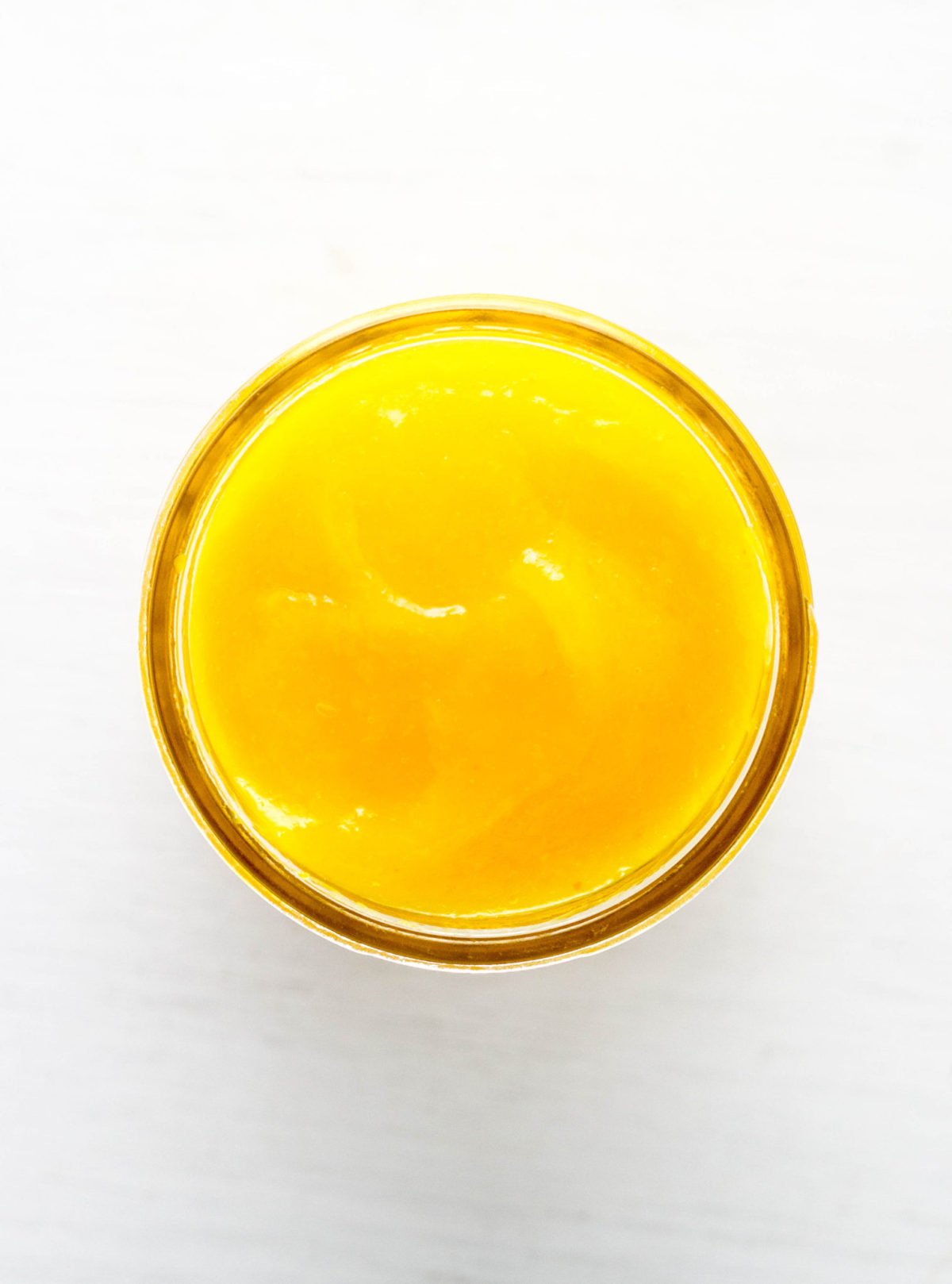 Can we just talk about turmeric for a minute?
We all know how great ginger is for us by now, but what about it's relative turmeric?
No doubt turmeric has been having a moment. Just do a search on Pinterest and you'll see pin after pin for golden milks and teas, gummies, crackers, soups, and even ice cream. So why all the hubbub? In short, turmeric is pretty awesome.
Besides adding color and flavor to food there's a whole list of health benefits including fighting inflammation, increasing brain function, and possibly helping skin conditions. This last one really caught my eye because I have Lichen Planus, a condition that causes scaly, itchy bumps and for me blisters on the skin that can last for months at a time.
My last bout was about 5 years ago and it stuck around for 18 long months. Not fun! The typical treatment of topical steroid creams didn't work and I didn't like using them either. I am again developing the bumps and blisters and want to find a natural way of soothing the itchiness and healing the bumps so I'm going to try turmeric and see if it helps. Wish me luck!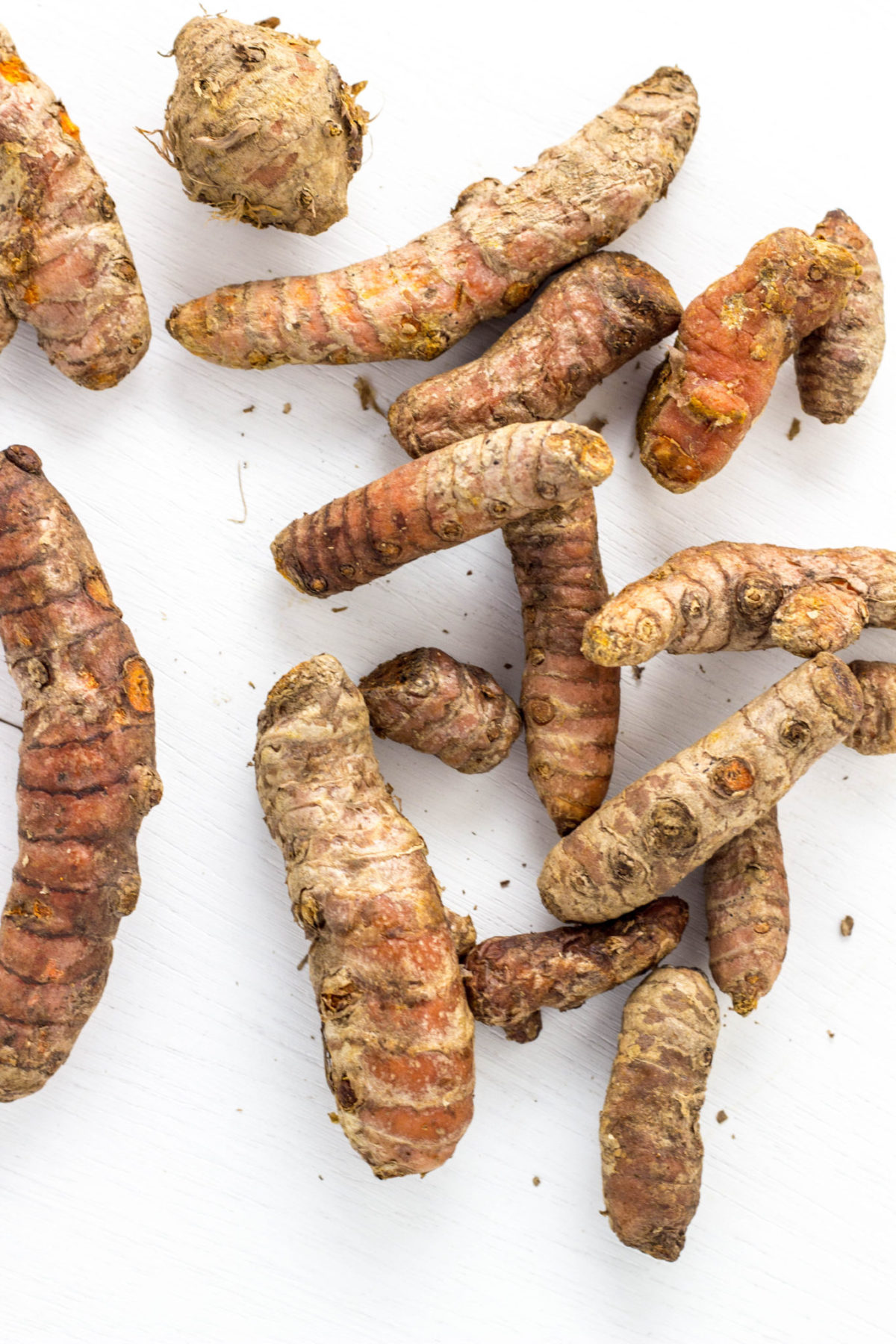 Mangoes are pretty spectacular in their own right too. The nickname "the king of fruits" has to mean something, right? Besides the amazing taste, mangoes are a great source of fiber which helps with digestion. There's also lots of good for you nutrients like vitamin A and C, vitamin B6, and minerals including potassium, magnesium, and copper. All of this good stuff may improve heart and eye health, brain function, and improve skin- a major bonus for me right now.
Tasty and healthy, you can't go wrong!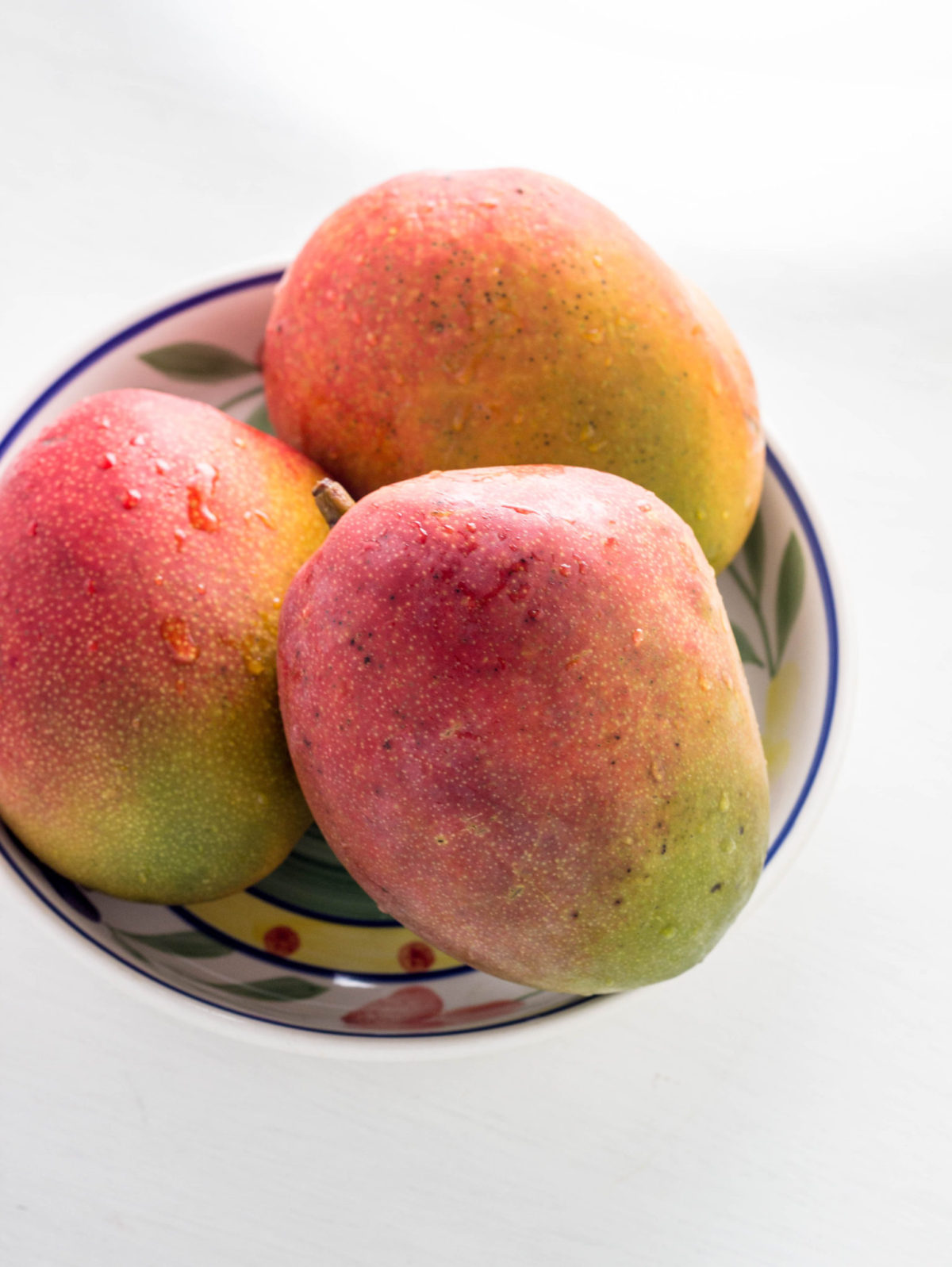 All three of my girls really liked this and have been eating it nonstop since we made it. The older two have spread it on toast, used it as an oatmeal topper, and as the J in good old fashioned p.b. & j sandwiches.
My littlest has been gobbling it up by the spoonful so you could totally use this as a baby food too.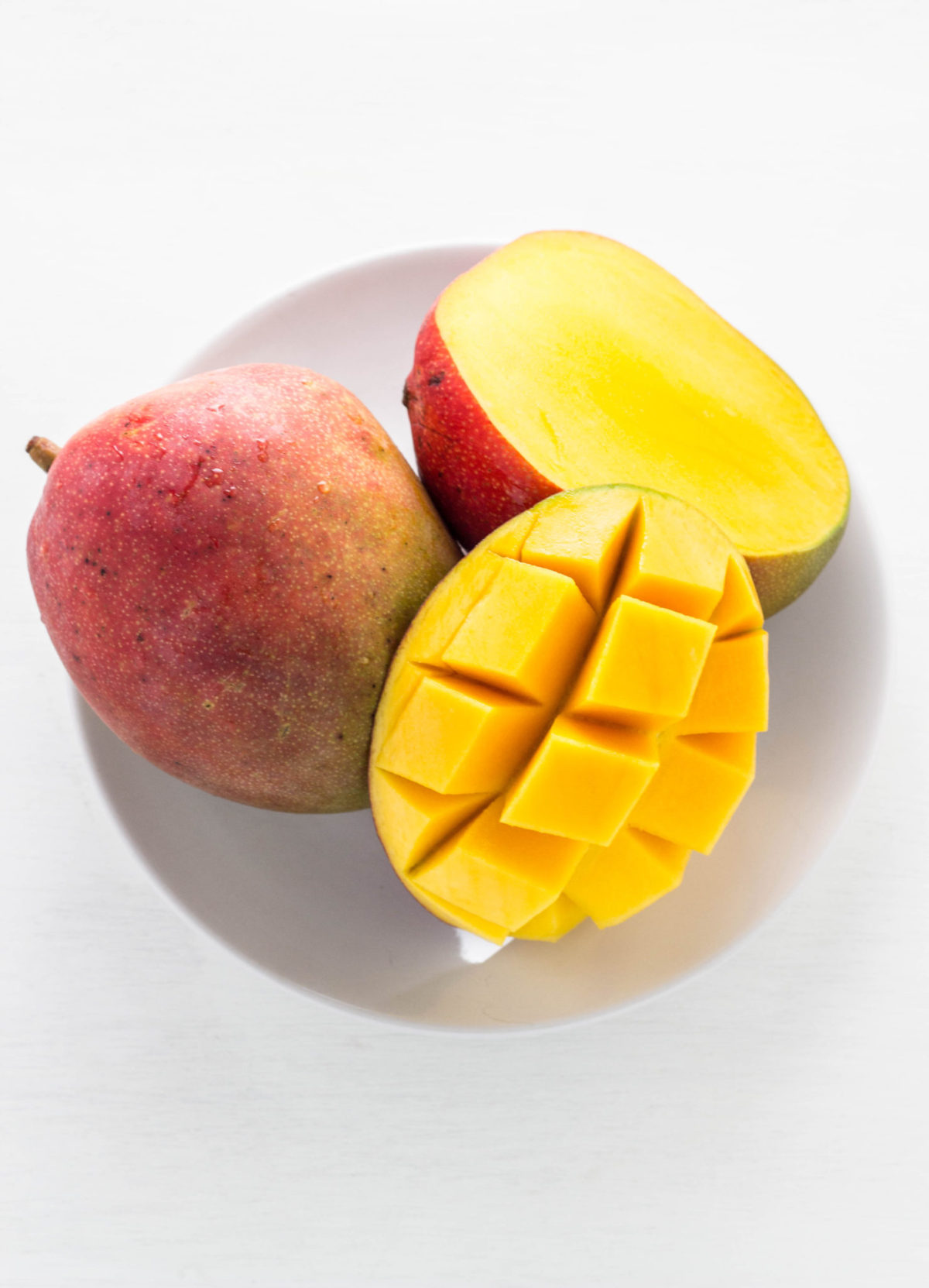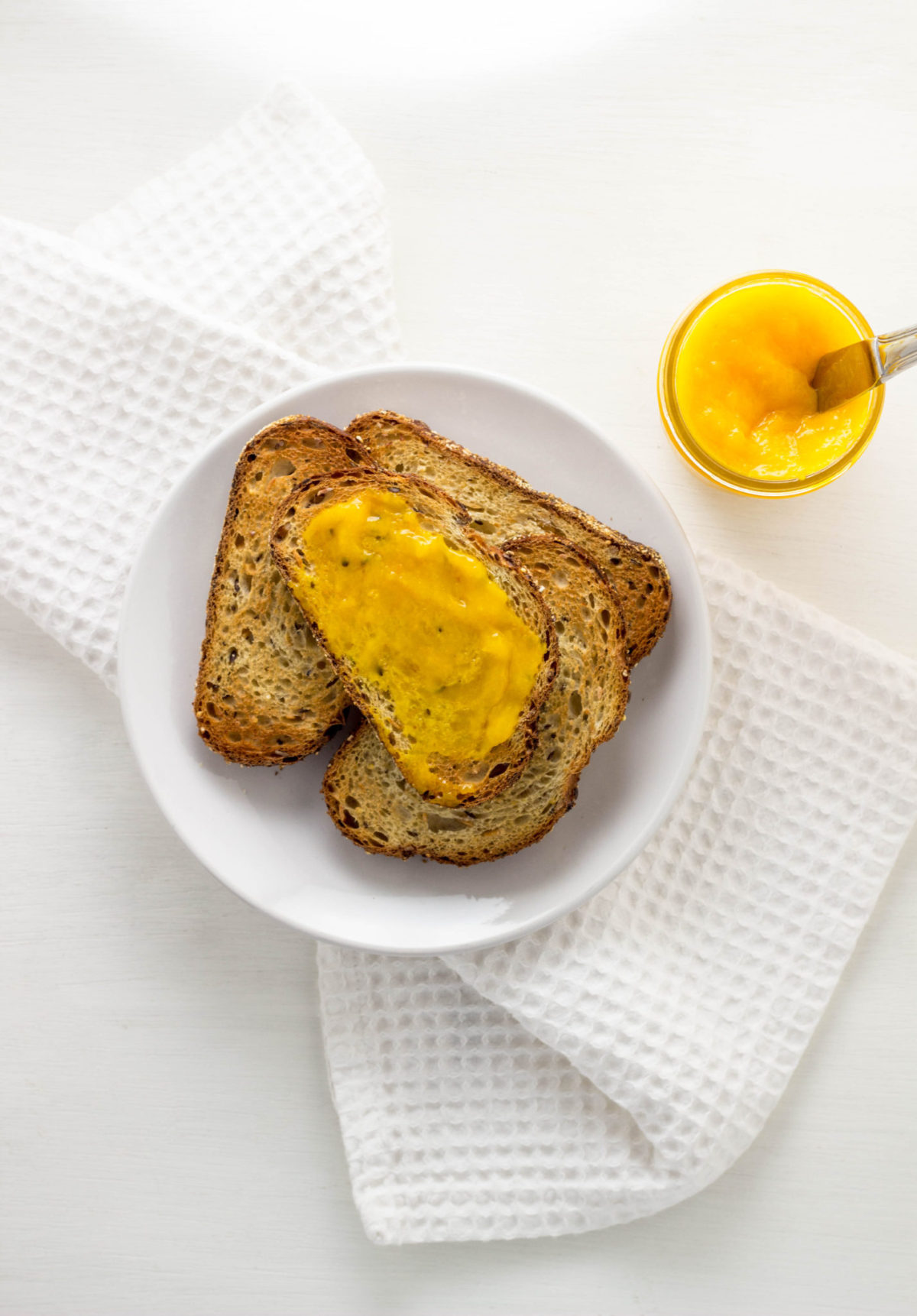 If you try this recipe, let me know how it turns out! Leave a comment below or snap a pic and tag it @weelittlevegans on Instagram so I'll be sure to see it!
Mango Fruit Spread- no added sugar
Ingredients
3

mangos, diced.

See link in notes for how to guide.

½

tsp

turmeric, optional

½

teaspoon

ginger, optional

¼ -½

cup

water
Instructions
In a sauce pan combine mangos, turmeric and ginger if using and ¼ cup water.

Bring to a boil and reduce heat to a simmer.

Stir occasionally and gently break apart the fruit as it softens with a wooden spoon. Add additional water if too much cooks away and fruit begins to stick to pan.

Cook for 25- 30 minutes or until fruit has softened and broken down some. Allow to cool.

Transfer fruit to blender and blend until smooth. Pass through a fine mesh strainer if desired and store in an air tight container.