Try this how-to guide for making coconut butter! It's super simple to make at home and so much cheaper than store bought.
Homemade coconut butter is nothing new really and there's at least a dozen (probably more) different sites sharing how to make it so while it may not be necessary to add my own I decided to anyway. Why? Well, if someone should want to make these truffles or any future recipes that include coconut butter, there's no need to go searching elsewhere. My goal is for this site to be a comprehensive, kid friendly resource for vegan families so it's important to include these type of maybe less interesting guides. So, here we go...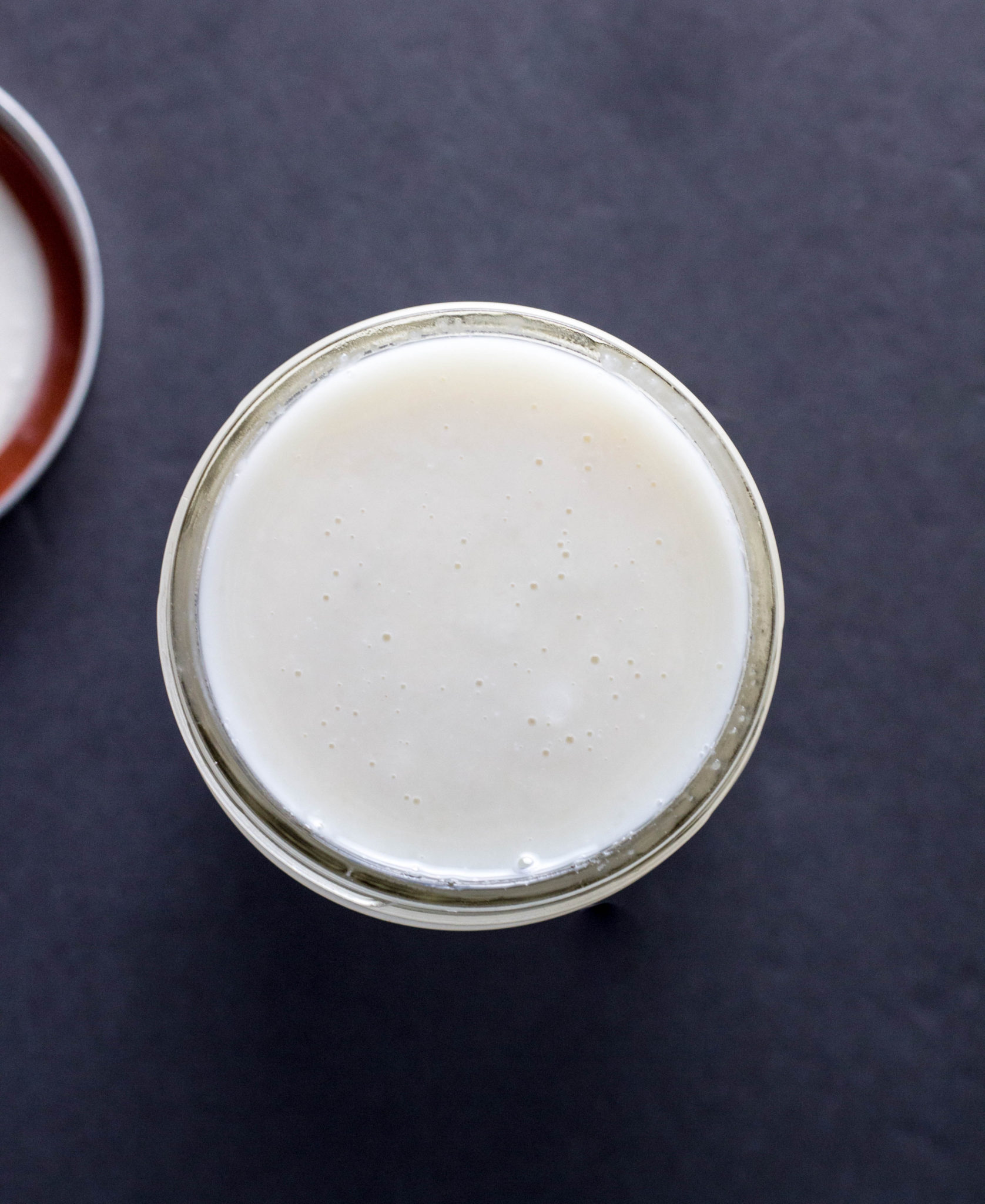 ingredients
I have nothing against store bought coconut butter, but it sure can be pricey. When you're a family of five with 4 of those members being major coconut fans, ten bucks a jar adds up quick. The great thing is coconut butter is super simple to make at home and only requires one ingredient - unsweetened coconut.
Unsweetened coconut can be found at many everyday grocery stores now for just a couple of dollars a bag. If you're having trouble finding the unsweetened variety, try a health food store.
instructions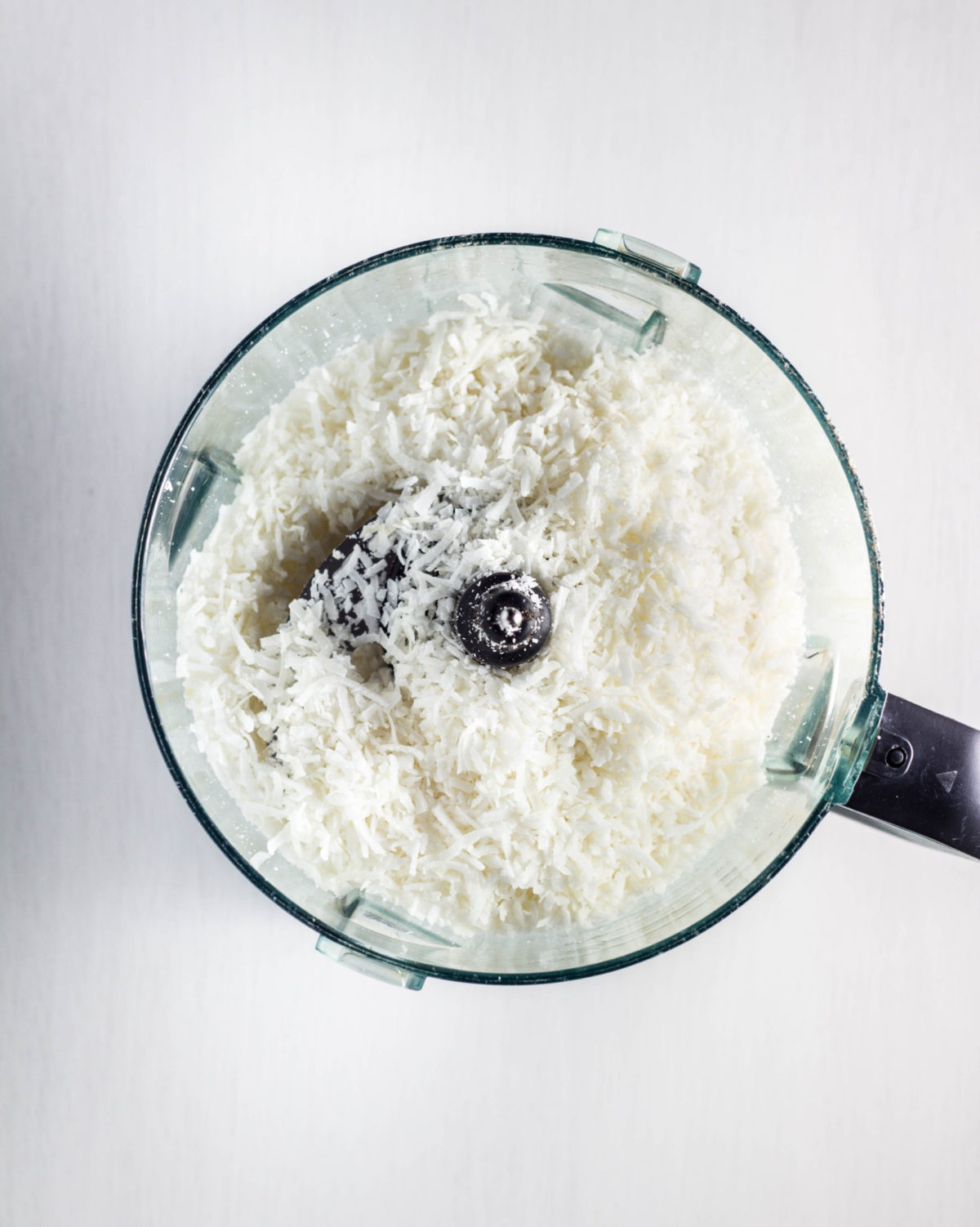 To get started just pour the coconut into the bowl of your food processor or blender and start it up. After a few minutes the coconut will start to break down and begin to look clumpy.
Hint: If you want to make a large batch start by blending one bag to about this point before adding a second bag.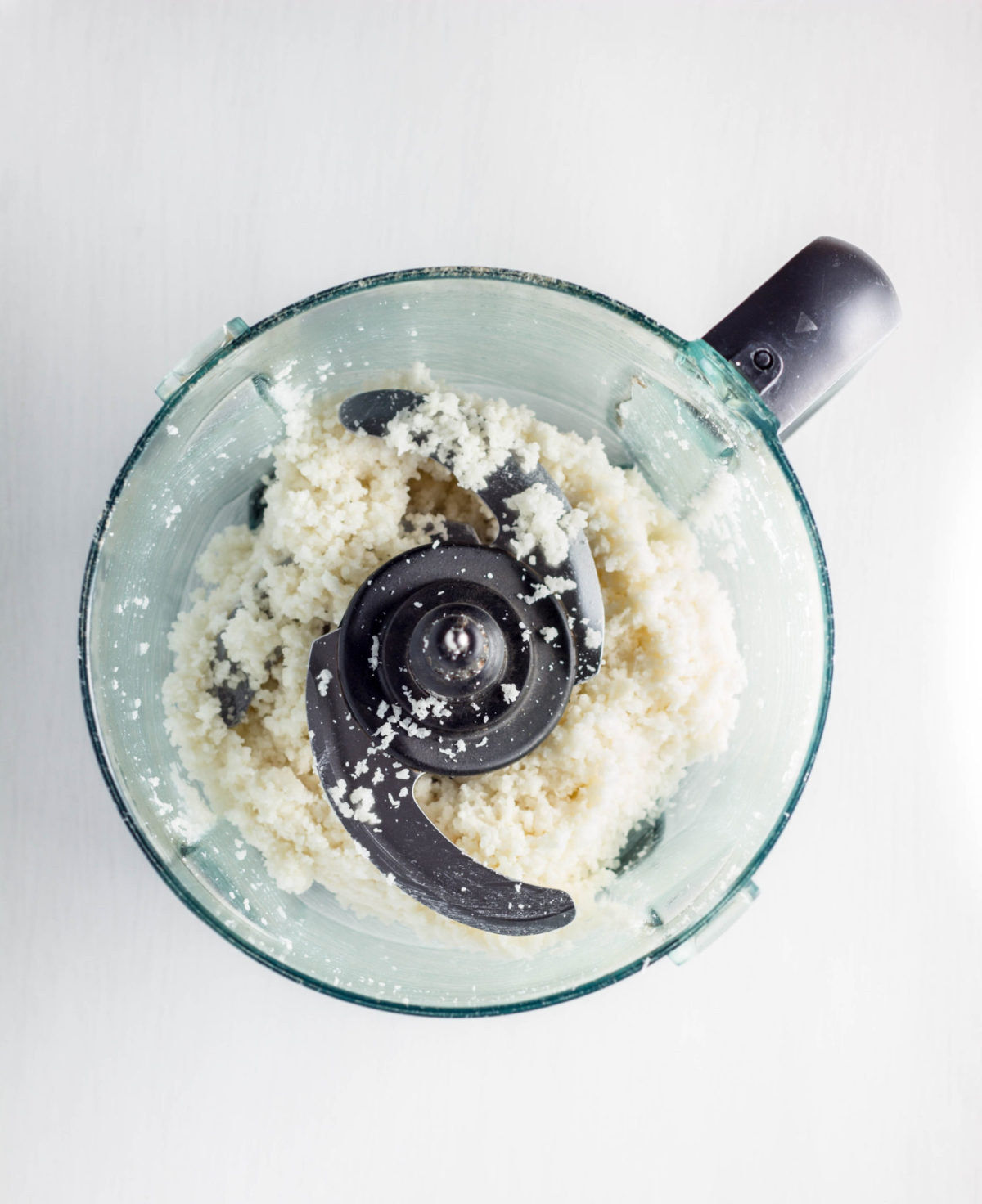 After about fifteen minutes you'll end up with a fairly smooth butter like you see below.
equipment
To make coconut butter you'll need a food processor or a high powered blender. It's not really feasible to make this without one of these.
storage
Store your freshly made coconut butter in a small jar in the pantry, not the fridge as the cold temperature will cause the butter to harden. If your live in a place with cooler weather, the butter may harden even in the pantry. If this happens you can place the jar in a bowl of warm water to heat up and soften it or microwave briefly.
ways to enjoy coconut butter
make these Coconut Butter Truffles, use it to frost these Coconut Oil Sugar Cookies, slather it on toast with fresh fruit, drizzle over oatmeal or nice cream!
I'd love to know what you make! Leave a comment below or snap a pic and tag it @weelittlevegans on Instagram so I'll be sure to see it!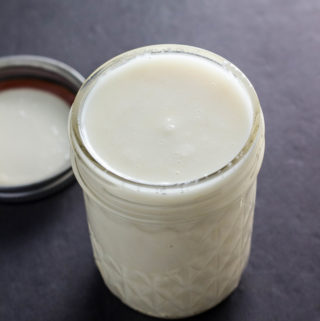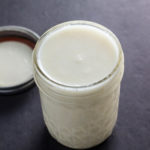 How- to Make Coconut Butter
Ingredients
8

oz

shredded unsweetened coconut
Instructions
Pour coconut into bowl of food processor or blender. Blend until coconut is broken down and mixture is creamy. This will take 15- 20 minutes depending on your food processor or blender. Stop and scrap down the sides of bowl as needed.
Recipe Notes
To make a double batch start by blending one bag down a bit before adding the second bag.