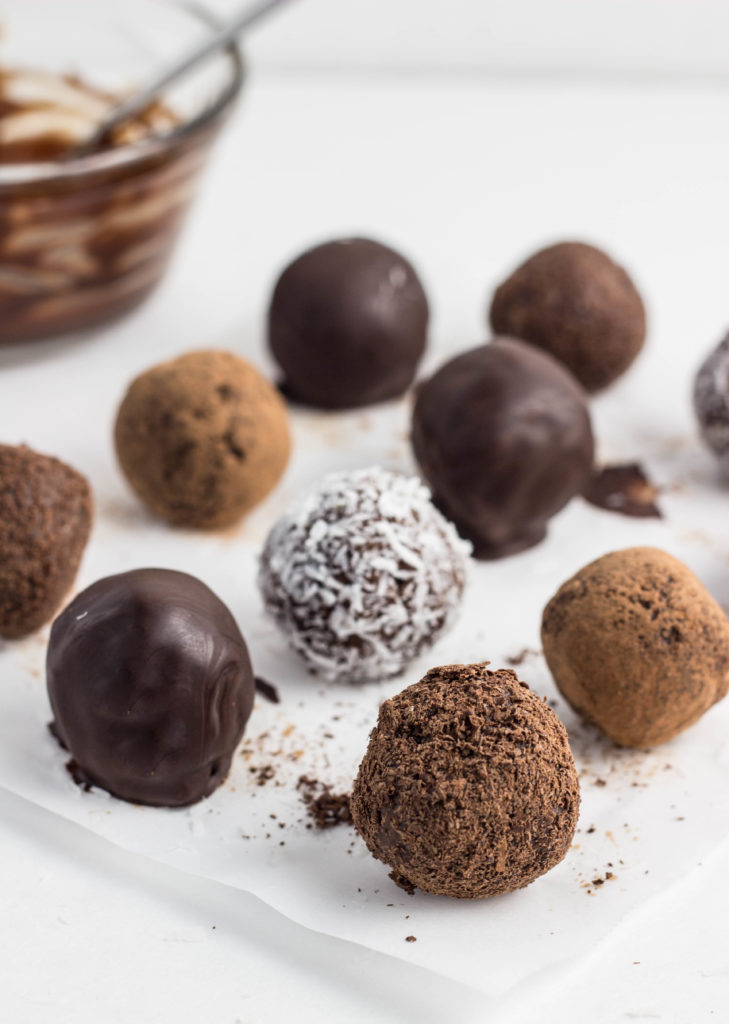 Sometimes life just needs chocolate….and sometimes that chocolate needs to be in the form of a creamy centered truffle with an equally delicious outer layer.
For those times when life requires something chocolaty I've got you covered with these simple and oh so delicious Chocolate Coconut Butter Truffles.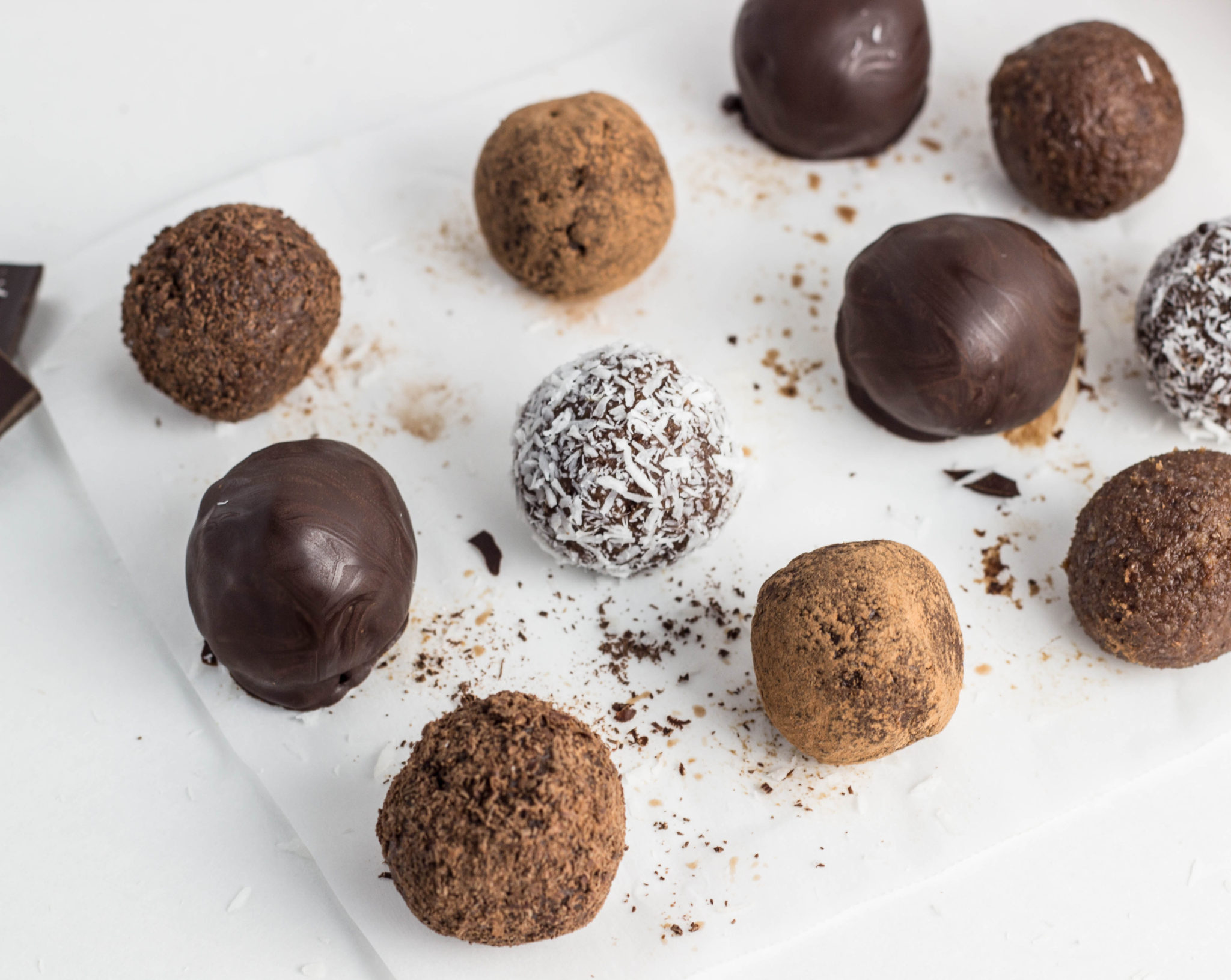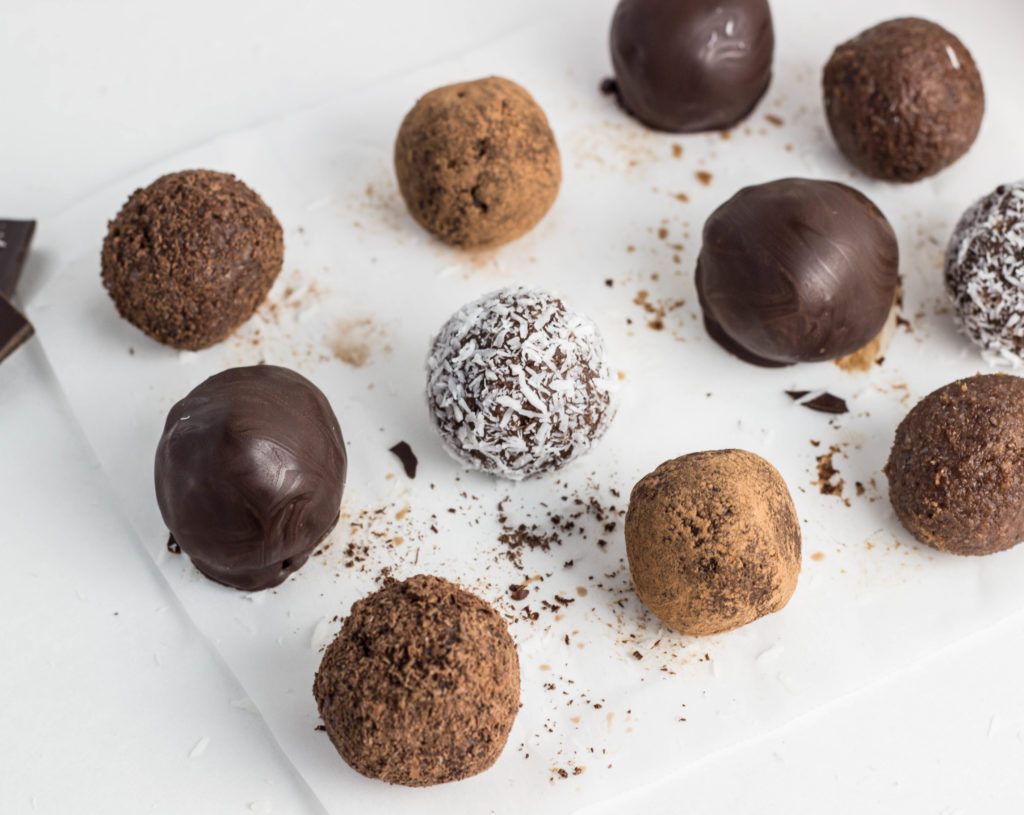 You know the fancy boxes of chocolates you find at the supermarket? The ones made to look like a spectacular gift and displayed at the front of the store every time a holiday approaches. I used to enjoy those little boxes so much as a kid. Something about having variety and chocolate of course. On the rare occasion I was able to get my hands on a box, I had to "sample" every one, leaving the half eaten bits in the box for later (this also ensured no one else would eat my treats.)
Some things have changed since then…well just the type of chocolate I eat really, I still like variety and dislike sharing my treats! Although I am a little more willing to share now than I was back then.
These truffles are simple to make only requiring 3 ingredients for the creamy centers and the possibilities for coatings are endless. I went with a few of the things I had on hand, but I also think cacao nibs, dried fruit, and nuts would make fantastic toppings. They also taste amazing without any coatings.
And if like me, you're not big on sharing and even if you don't mind sharing you should probably double the recipe, you know just to make sure you have enough.
If you do try these coconut butter truffles, be sure to let me know what you think and also what toppings you used! Leave a comment below or snap a pic and tag it @weelittlevegans on Instagram so I'll be sure to see it!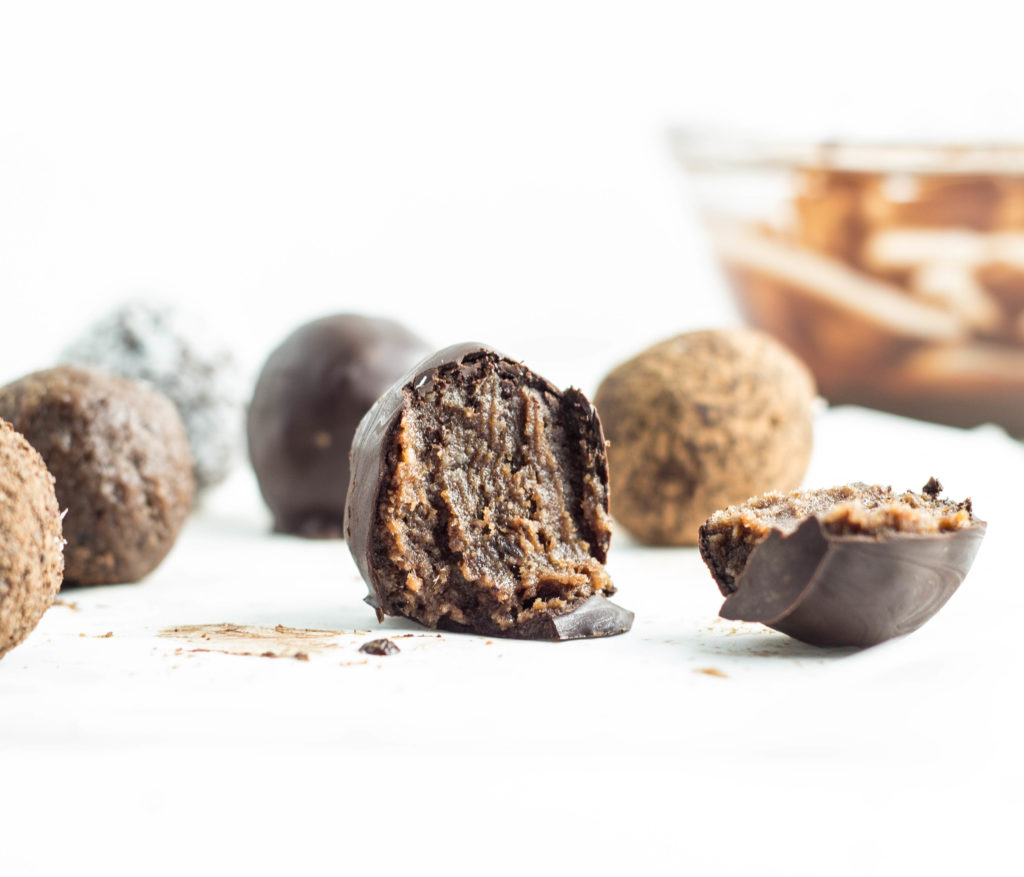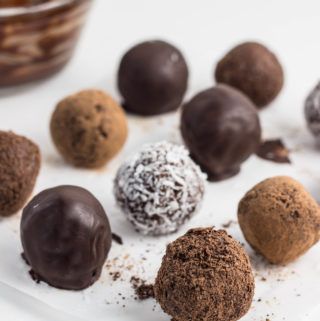 Chocolate Coconut Butter Truffles
Ingredients
Truffles:
6

medjool dates, soaked in hot water for 10 minutes and drained.

¼

cup

coconut butter

I used homemade.

1

tbsp

cacao powder

pinch of salt, optional
Coatings: Use anything you like.
cacao powder

shredded coconut

chocolate shavings

melted chocolate. See note.

cacao nibs

nuts

dried fruit
Instructions
Combine dates, coconut butter, cacao, and salt (if using) in food processor until thoroughly combined and a creamy paste forms.

Refrigerate for 15-20 minutes to allow mixture to firm up a bit.

Remove from refrigerator and using hands or a small cookie dough scooper make one inch balls. I was able to roll 11. You may need to return to the fridge if the mixture becomes too warm before adding any coatings.

Rolls balls in desired toppings and return to the fridge to allow any melted chocolate to set.

For best texture store in the fridge until ready to eat.
Notes
Adding a bit of coconut oil to melted chocolate will help create a smooth coating that hardens when chilled. Start with ½ teaspoon, melted adding more if needed until chocolate is smooth and liquid.