Today I'm sharing 42 Kid Friendly Vegan Thanksgiving Recipes to help you plan your holiday meals from breakfast to the main course and desserts. Gluten free options included.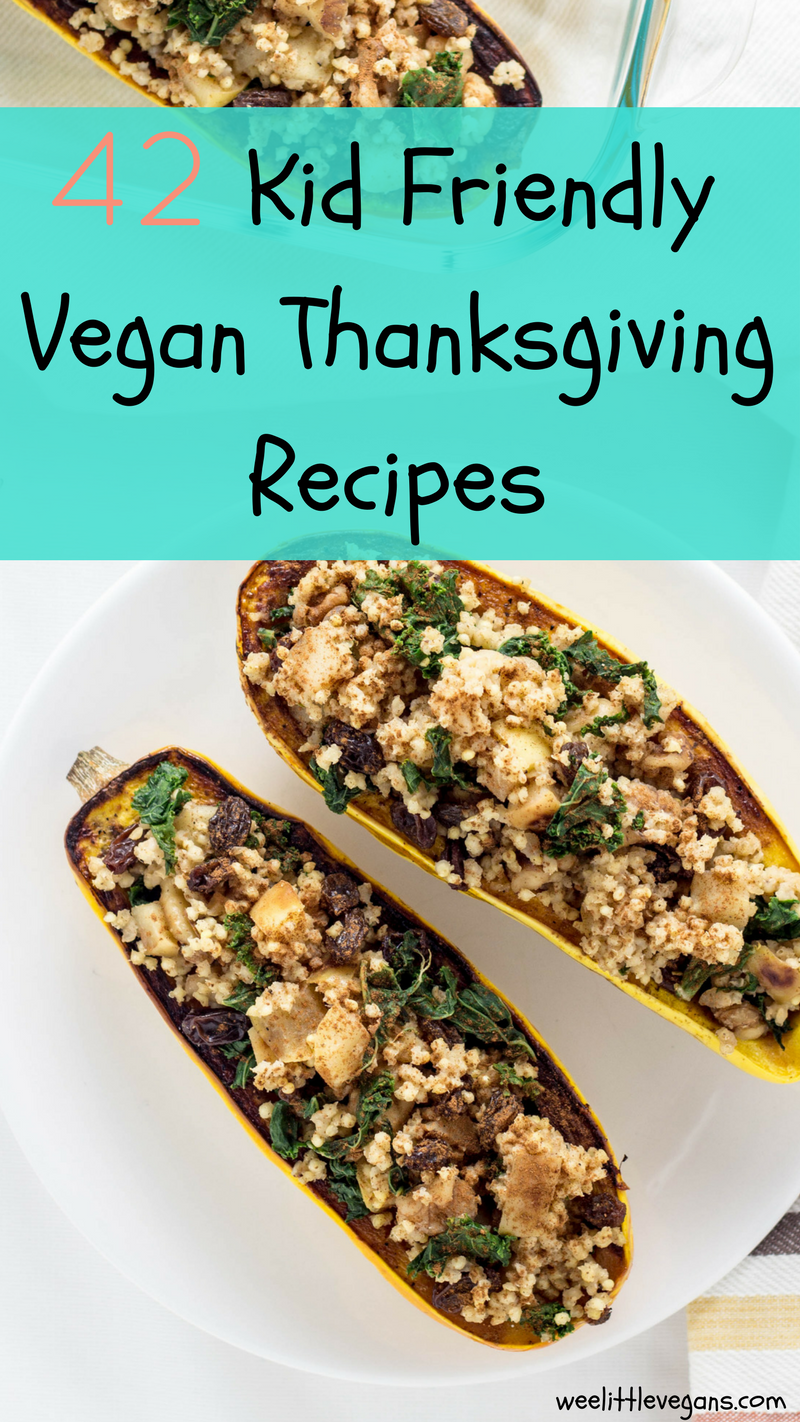 We're just a few days away from Thanksgiving and you've probably got most of your menu figured out by now, but if you're still looking for that dish to round out your meal I've got you covered. Today I'm sharing this list of 42 kid friendly vegan Thanksgiving recipes to help finalize your plans. There's something for the whole day from breakfast, to main dishes and sides, and desserts of course.
Breakfasts
Vegan Date & Nut Crumble Pumpkin Muffin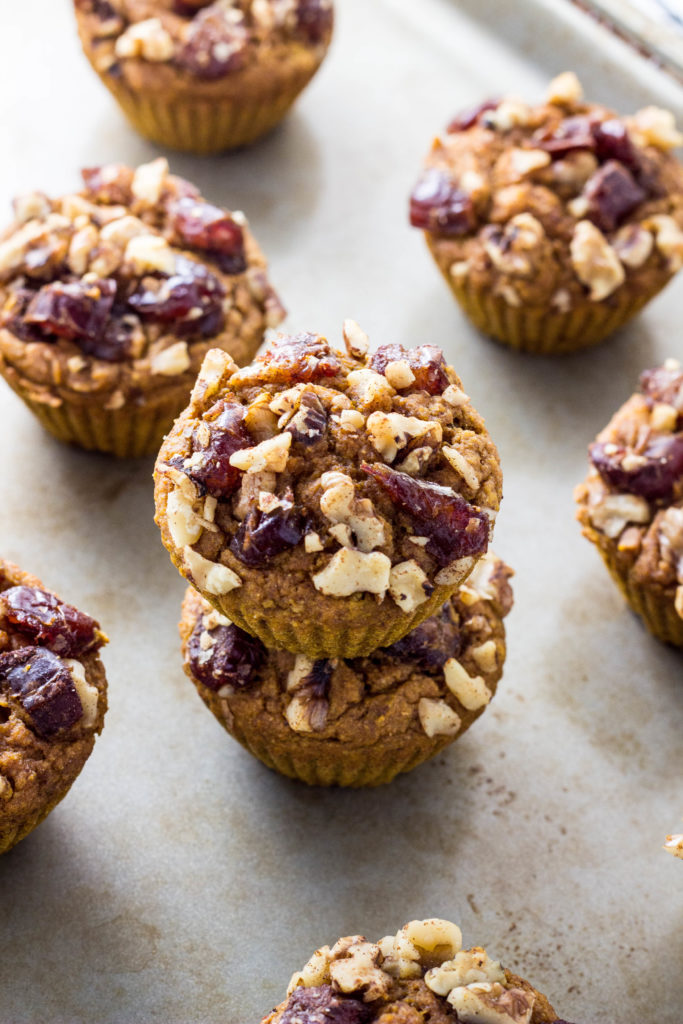 Vegan Lime Avocado Muffins - Oil Free
Vegan Pumpkin Swirl Quick Bread
Fruit & Nut Breakfast Quick Bread
Vegan Sautéed Apple Yogurt Parfaits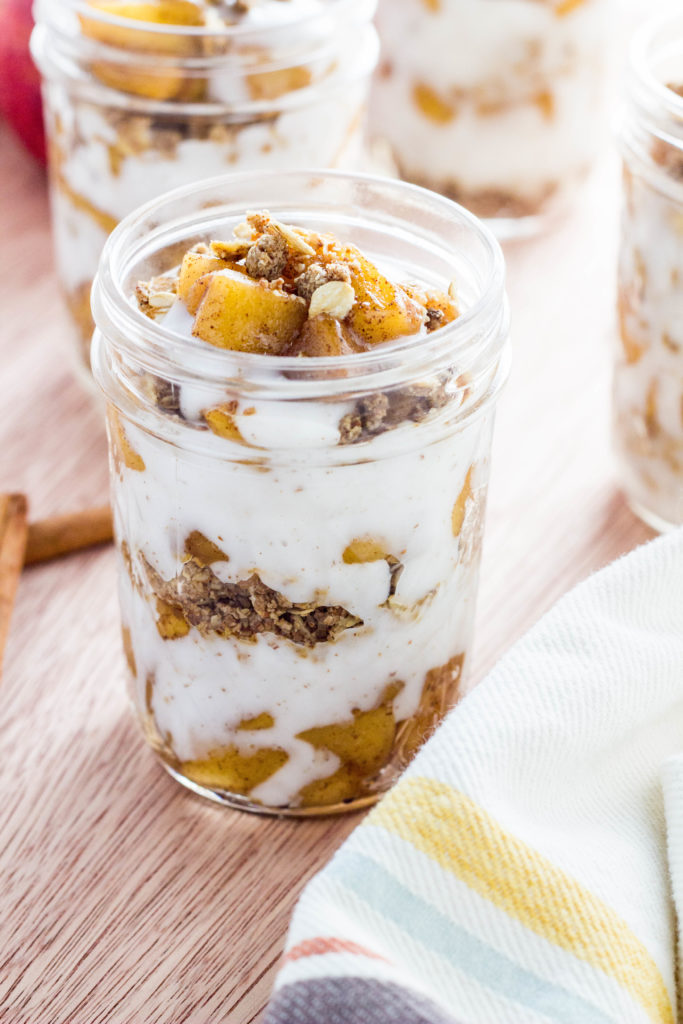 Vegan Cinnamon Pear Mini Muffins
Black Forest Cake Oatmeal - Naturally Sweetened
Vegan German Chocolate Pancakes
Whole Wheat Vegan Chocolate Chip Pancakes
Vegan Strawberry Banana Baked Oatmeal
Appetizers & Side Dishes
Vegan Cheesy Herb Potato Wedges
Maple Ginger Roasted Rainbow Carrots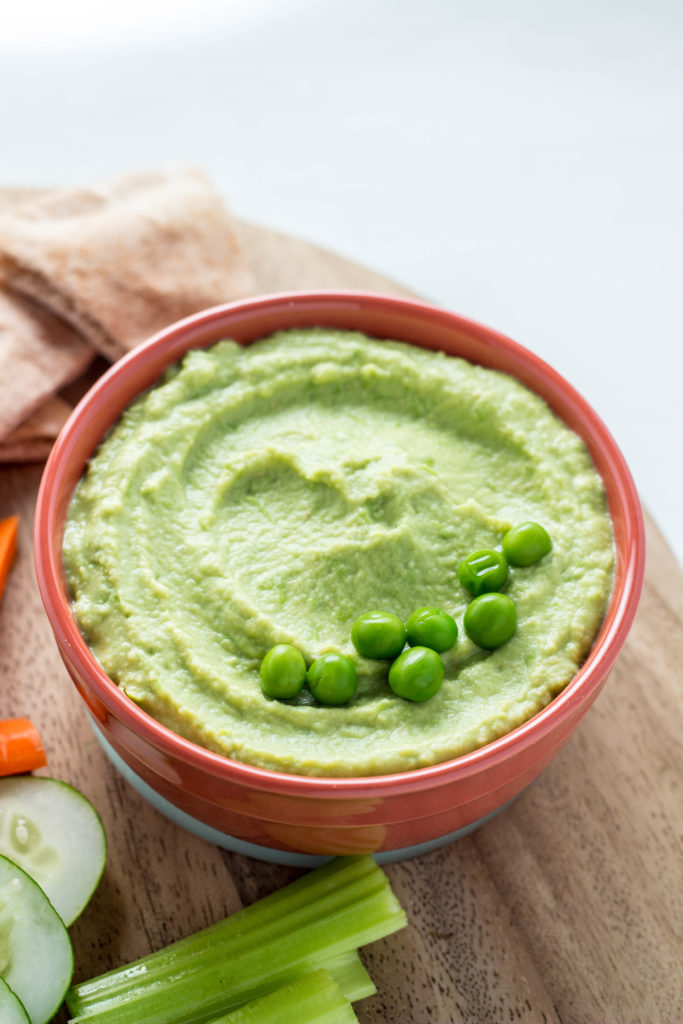 Garlic Rosemary Smashed Purple Potatoes
Vegan Lemon Basil Drop Biscuits
Vegan Broccoli Cheese Soup- Gluten Free, Oil Free
Main Dish
Vegan Cashew Mac 'n Cheese with Peas
Broccoli Quinoa Sticks with Cashew Cheese Sauce
Vegan Macaroni and Cheese- No Cashews
Sweet Potato Spinach Quinoa Burgers
Millet Stuffed Delicata Squash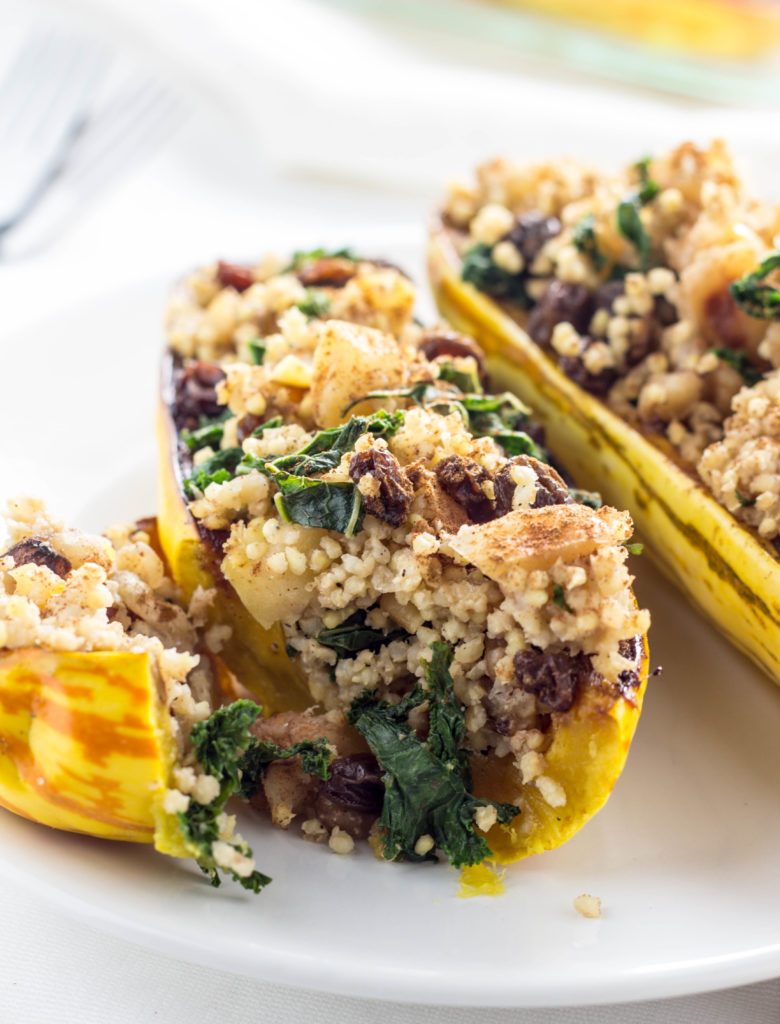 Healthy Vegan Chickpea Noodle Casserole
Creamy Polenta with Mushrooms and Spinach
Desserts & Candies
Vegan Pumpkin Peanut Butter Cups
Vegan Chocolate Oatmeal Cookies
Vegan Whole Wheat Vanilla Cupcakes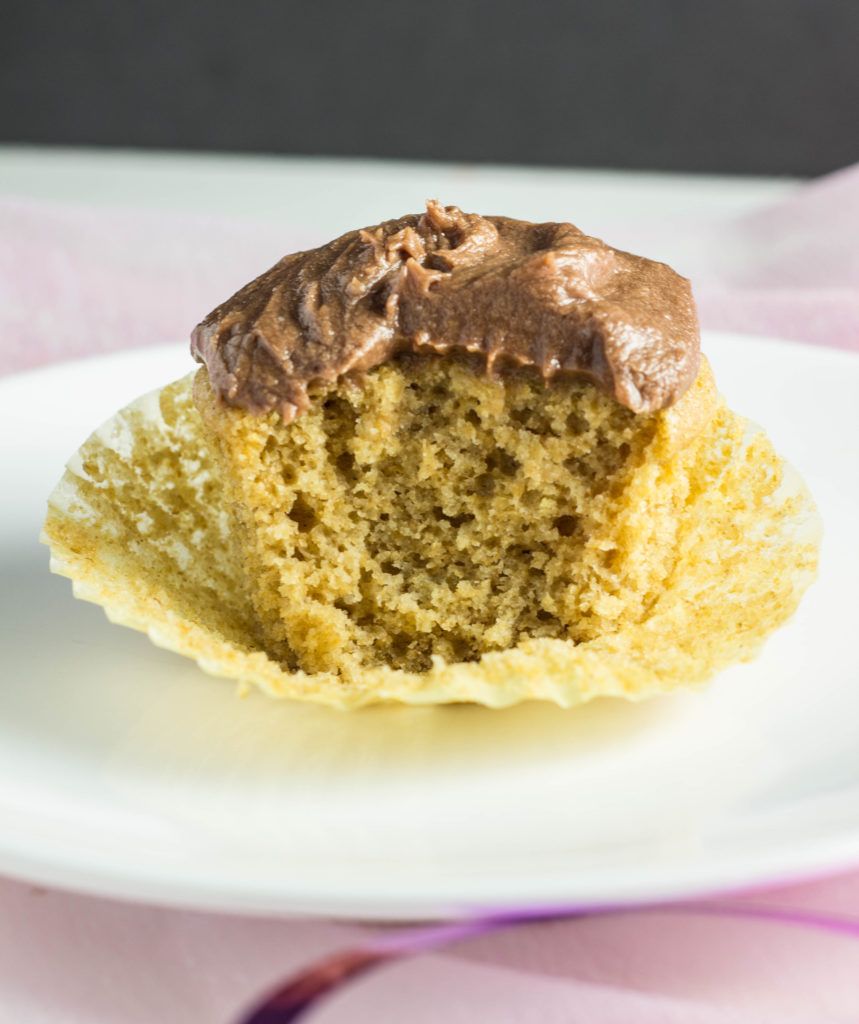 Vegan 100 Grand Candy Bar Cups
Gluten Free Blueberry Oatmeal Cookies
Dried Cherry Pistachio Chocolate Bark
Healthy Peanut Butter Swirl Brownies
Vegan Chocolate Chip Pecan Cookies
Chocolate Coconut Butter Truffles
That's it, I hope you find something delicious to share with your family. And if you make any of these recipes, I'd love to know how it turned out! Leave a comment below or snap a pic and tag it @weelittlevegans on Instagram so I'll be sure to see it!
Happy Thanksgiving!