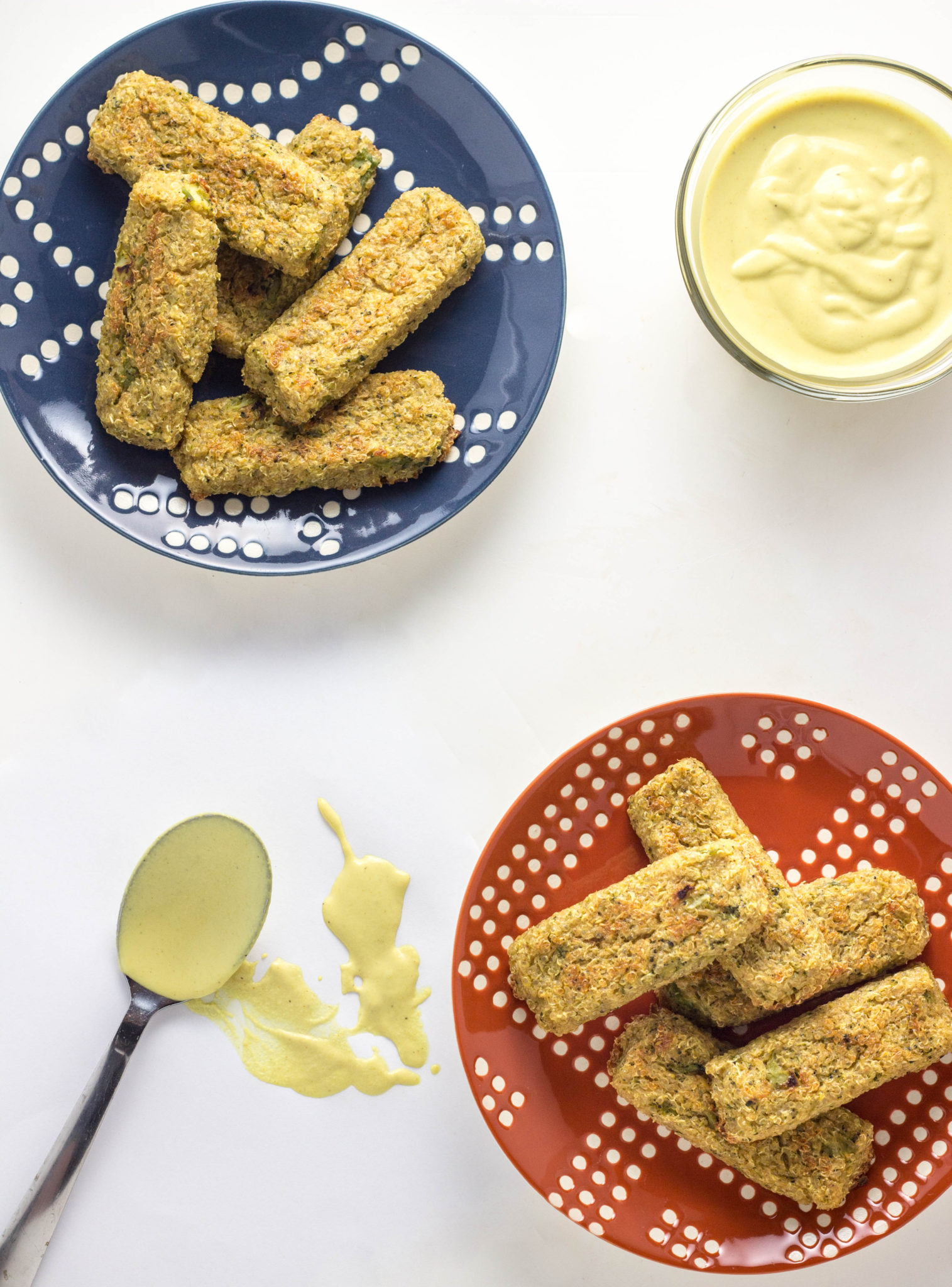 The lazy days of summer are official over here! School starts today for my oldest(next week for my youngest). I can't believe how fast it went, but I think we are all more than ready to get back to a more structured routine. It's fun being able to sleep in most mornings and not have to rush around in the morning to get ready and out the door on time, but I definitely become less productive with both kids home all day. Can you really blame me though? Playing, swimming, and hanging out are just way more fun than work 😉
I've got another super kid and lunch box friendly recipe for you today, Broccoli Quinoa Sticks. I love quinoa prepared nearly every way, but my daughter doesn't care for it simply cooked on the stove top and served as a side. So, that means I get to be creative and find other ways to entice her with it. And ever since I discovered I could do more with quinoa than simply cook a fluffy side to go with our veggies I can't stop myself. First it was these tots and then these burgers and now these dippable little sticks. And there's still more to come.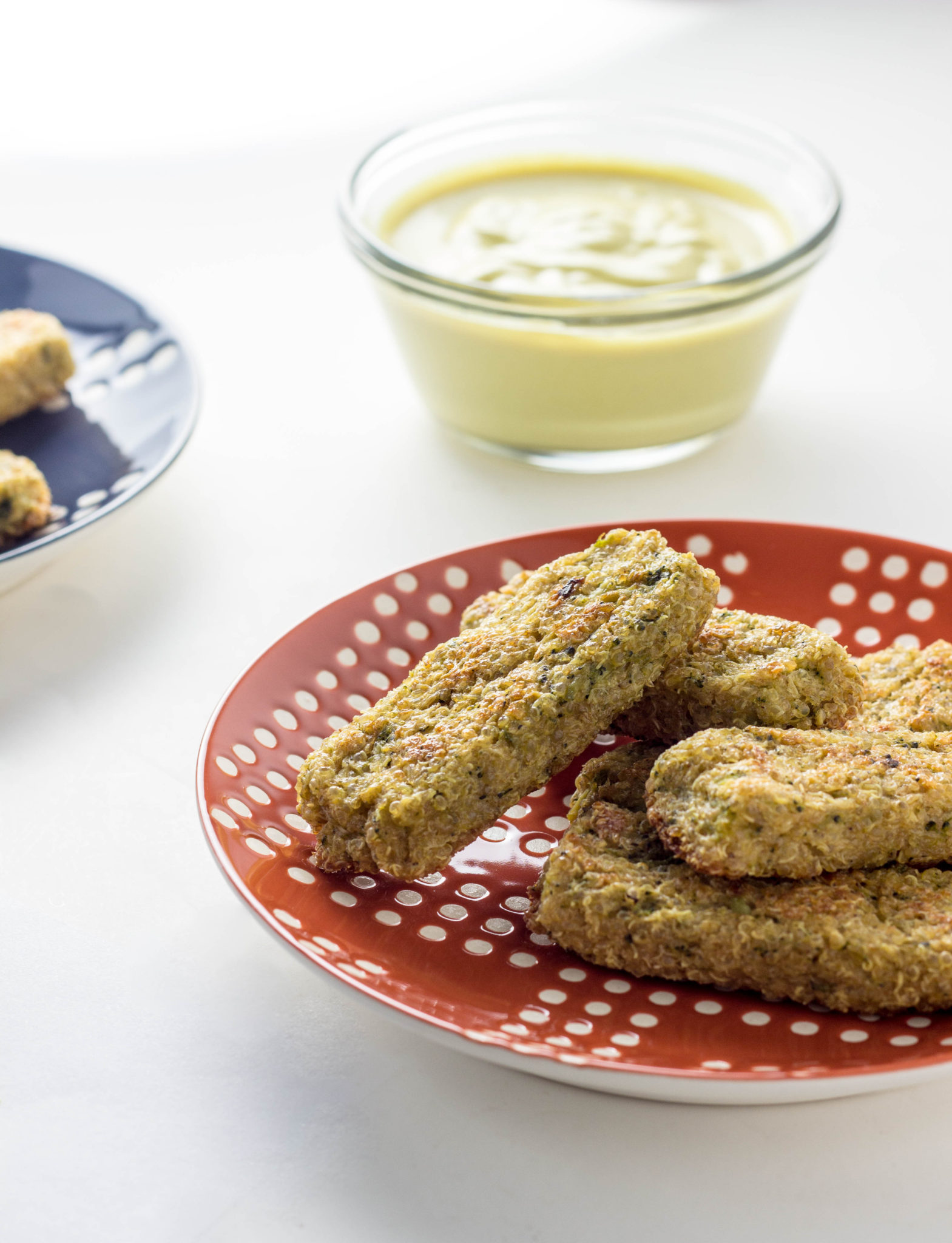 I used the same technique for these sticks that I have used for the above mentioned recipes. More water than typically used and a longer cook time results in a sticky dough that can then be formed and holds together incredibly well without any binder like eggs. That't it, so simple.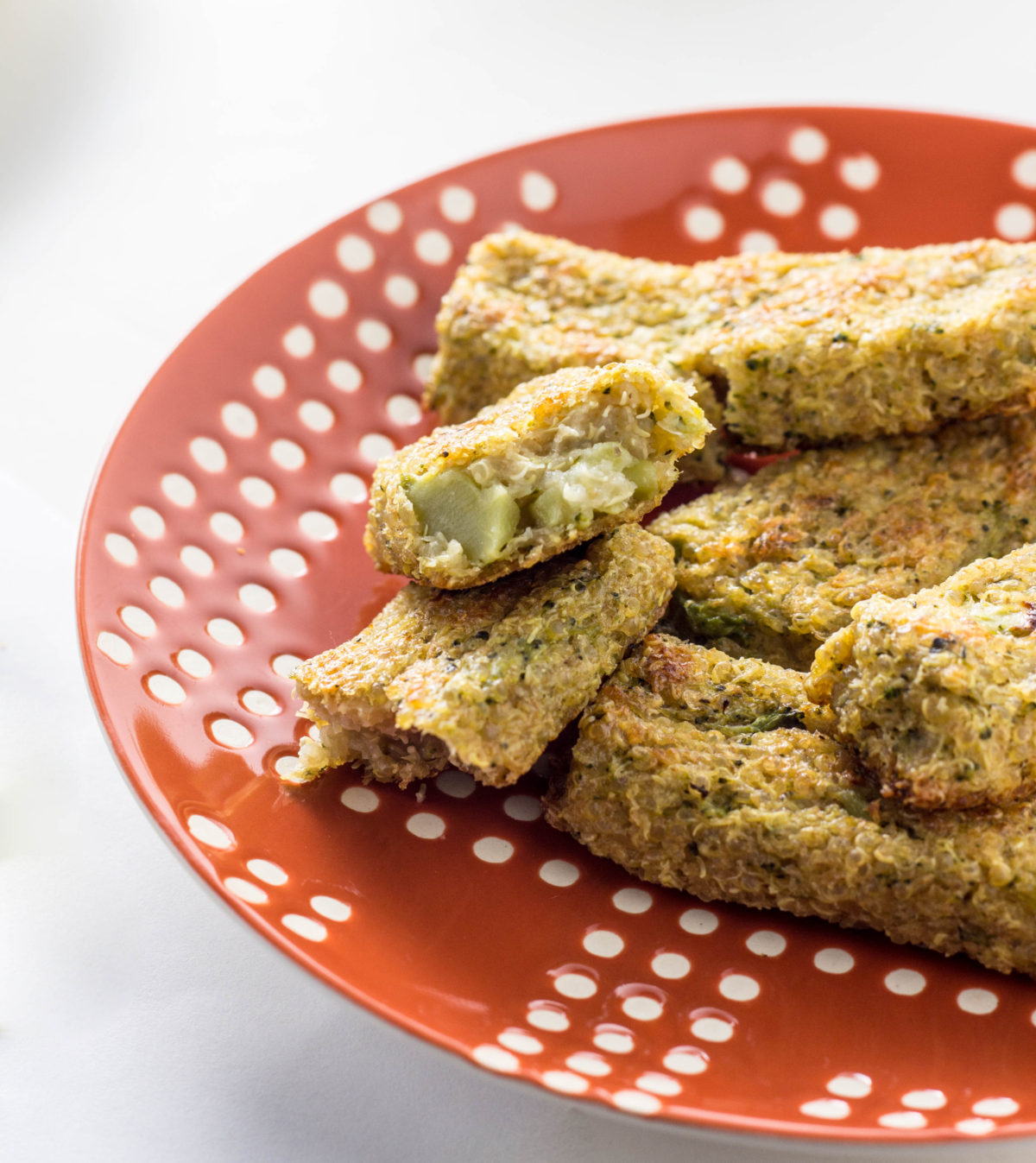 Of course, when food comes in crispy stick form, it needs a dipping sauce. So, I went with the classic flavor combo of broccoli and cheese with this very easy cashew cheese sauce. Just soak your cashews ahead of time and everything goes into a blender until smooth. If you prefer a lower fat option, the sauce from this mac n' cheese would work too.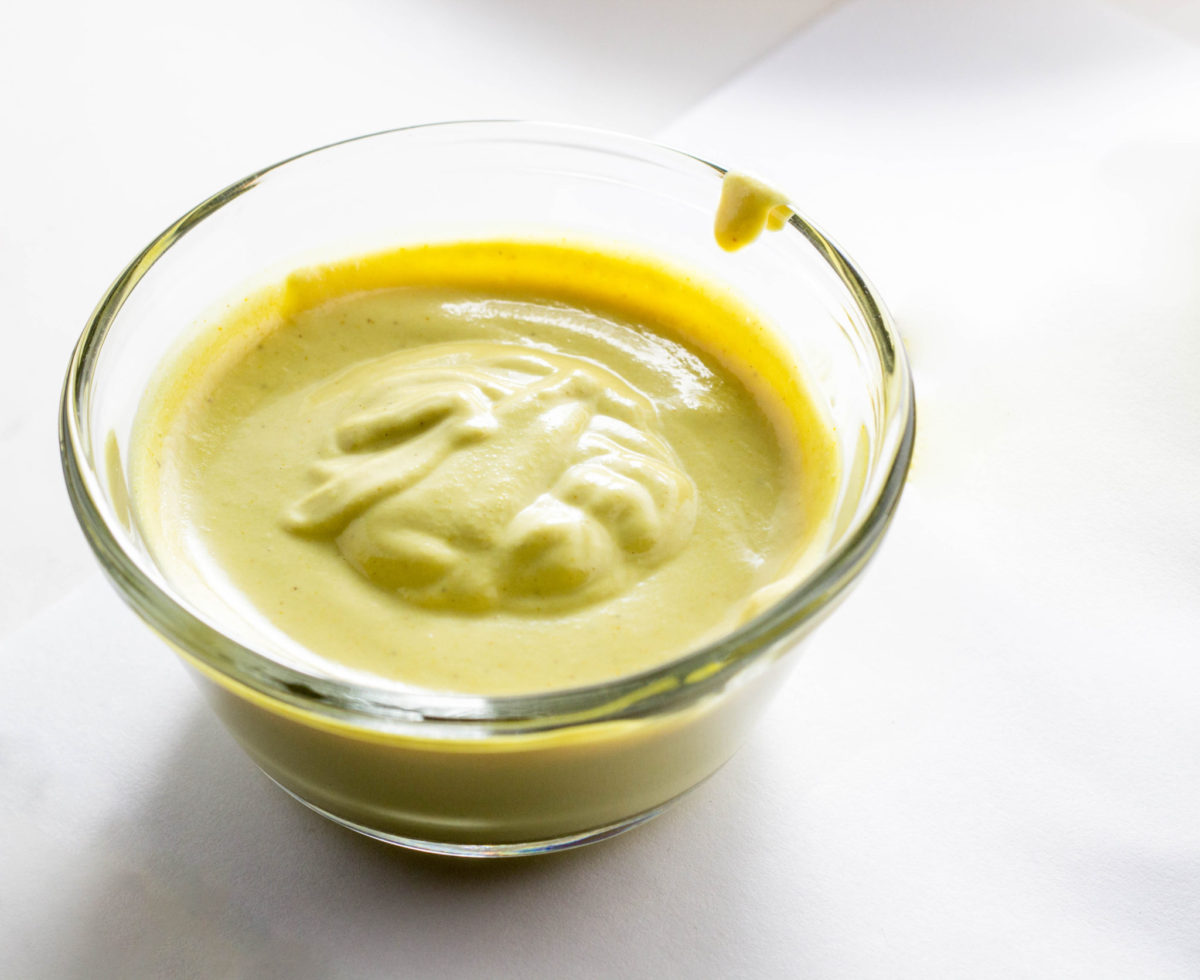 If you try this recipe, let me know how it turns out! Leave a comment below or snap a pic and tag it @weelittlevegans on Instagram so I'll be sure to see it!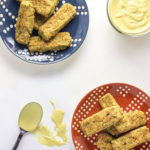 Broccoli Quinoa Sticks with Cashew Cheese Sauce
Course:
Appetizer, Main Course, Side Dish
Ingredients
Broccoli Quinoa Sticks:
1

cup

quinoa

2 ½

cup

water

1 ½

cup

broccoli, fresh or frozen

3-4

tablespoon

nutritional yeast

½

teaspoon

garlic powder

½

teaspoon

salt

dash of black pepper
Cashew Cheese Sauce:
1

cup

cashews, soaked in water overnight and drained or boil for 15 minutes to soften.

⅓

cup

nutritional yeast

2

teaspoon

lemon juice

½

cup

water

Add up to an additional ¼ cup water to thin sauce.

½

teaspoon

salt
Instructions
Broccoli Quinoa Sticks:
Bring water, quinoa, and salt to a boil. Cover and reduce heat to a low simmer. Cook undisturbed for 30 minutes. All water should be absorbed. Stir quinoa. It should become sticky and dough like. If it does not all the moisture has not been cooked away. Return pan to heat and cook a few minutes longer.

While quinoa cooks steam broccoli and chop into small pieces. Add broccoli, nutritional yeast, garlic powder, and black pepper to quinoa and stir well to combine.

Preheat oven to 450 degrees and lightly oil or line a baking sheet with parchment paper. Using hands, take small spoonfuls and form into sticks or tots. Keep hands a little wet to prevent quinoa from sticking to them. Place sticks on baking sheet and bake for about 20 minutes. Flip quinoa sticks and continue to bake for 7-10 additional minutes or until browned and crispy outside.
Cashew Cheese Dipping Sauce:
Blend cashews, nutritional yeast, lemon juice, ½ cup water, and salt until smooth and creamy. Add additional water to thin sauce, if desired.