A simple how-to guide for making dried cranberries at home using the oven. Make your own and use as much or as little sugar as you like!

Ok, so there's a disclaimer on this one....making these cranberries is an all day affair. It's not difficult by any means and I've cut out some of the typical steps to make things even easier, but this one is best made on a lazy day hanging out at the house. You may not even find it worthwhile in the end. I don't mind because it's not labor intensive and it gives me more control over the amount of sugar that goes in. I mean have you ever looked at the amount of sugar in the store-bought varieties?! It's something like 29 grams of sugar per serving, that's more like eating candy!
Most recipes involve heating the cranberries on the stove until they pop and making some kind of sugary syrup to coat them in. I wanted to make this as simple as possible and opted to use my food processor to roughly chop the cranberries. Then I just tossed the chopped bits in the sugar rather than making a syrup. It worked perfectly and saved a few steps and a couple of pans.
Once you've got the cranberries chopped and coated in the sugar you should end up with something that looks like ones below. Now, you'll bake at a low temperature until dried and a bit chewy, stirring the fruit around every hour or so to break up any clumps. I baked mine for about 5 hours and then left them in the oven undisturbed for another couple of hours.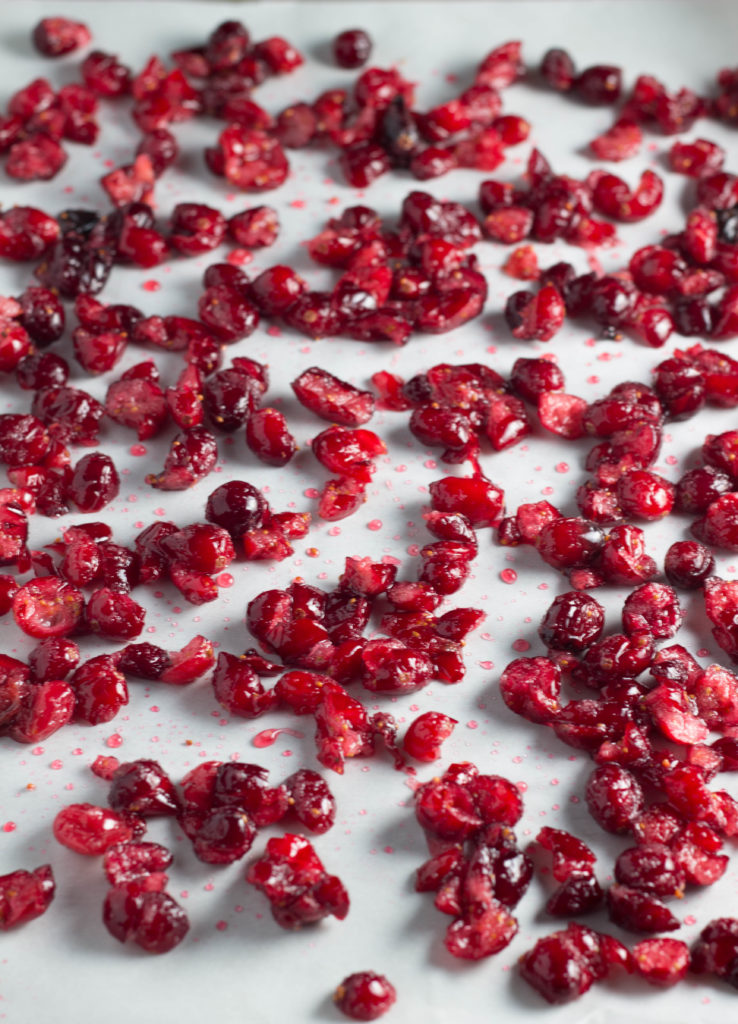 And that's it. You end up with these little dried bits of tartness with just a hint of sweet. Not a lot of work involved just time. I like to make several bags at once since it does take a bit of time to make it more worthwhile.
So, now what to do with your dried cranberries...how about try my Fruit and Nut Breakfast Quick Bread? And of course, snacking by the handful is highly recommended too 😉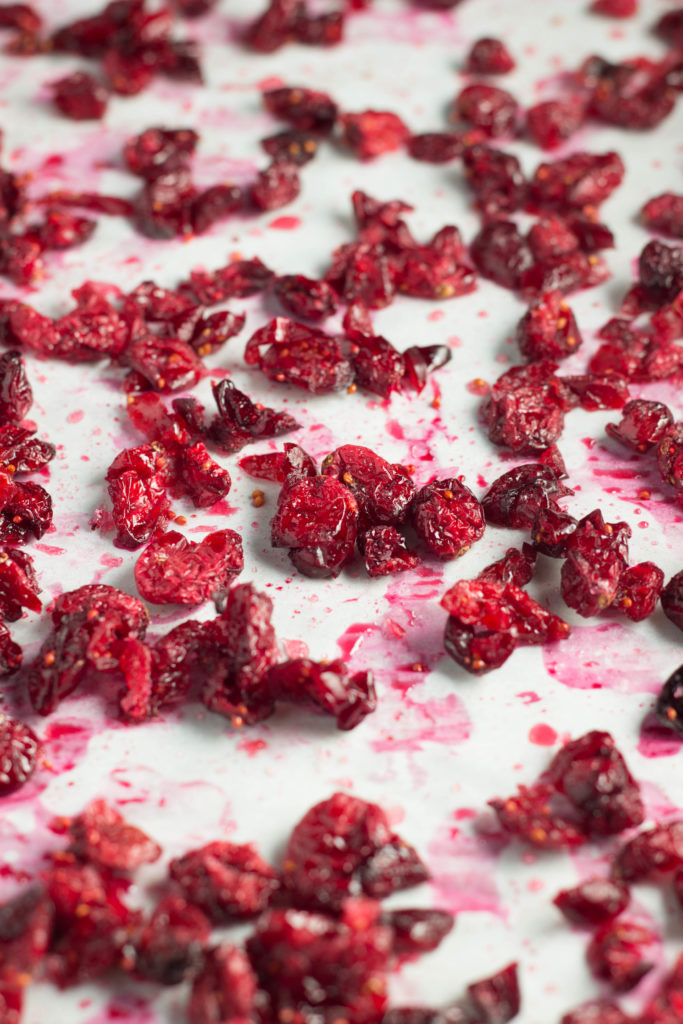 If you try this recipe, let me know how it turns out! Leave a comment below or snap a pic and tag it @weelittlevegans on Instagram so I'll be sure to see it!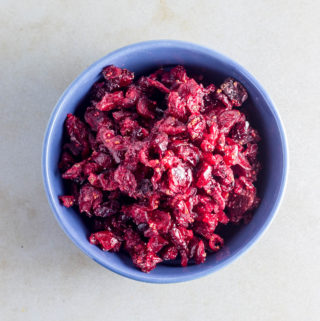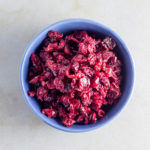 How-To Make Dried Cranberries
Ingredients
2

8 oz bags

fresh cranberries

¾

cup

sugar
Instructions
Roughly chop whole cranberries by hand or pulse in a food processor a couple of times for about 30 seconds. Toss cranberries with sugar coating each piece.

Preheat oven to 170 degrees or the lowest setting. Line a baking sheet or two with parchment paper. Spread cranberries in a single layer on baking sheet.

Bake rotating pans and stirring cranberries every hour or so to break up any clumps until dry and chewy. This will take between 5 and 7 hours.
Recipe Notes
I prefer a bit more tartness so I use less sugar. You may need to adjust the amount of sugar to your liking.