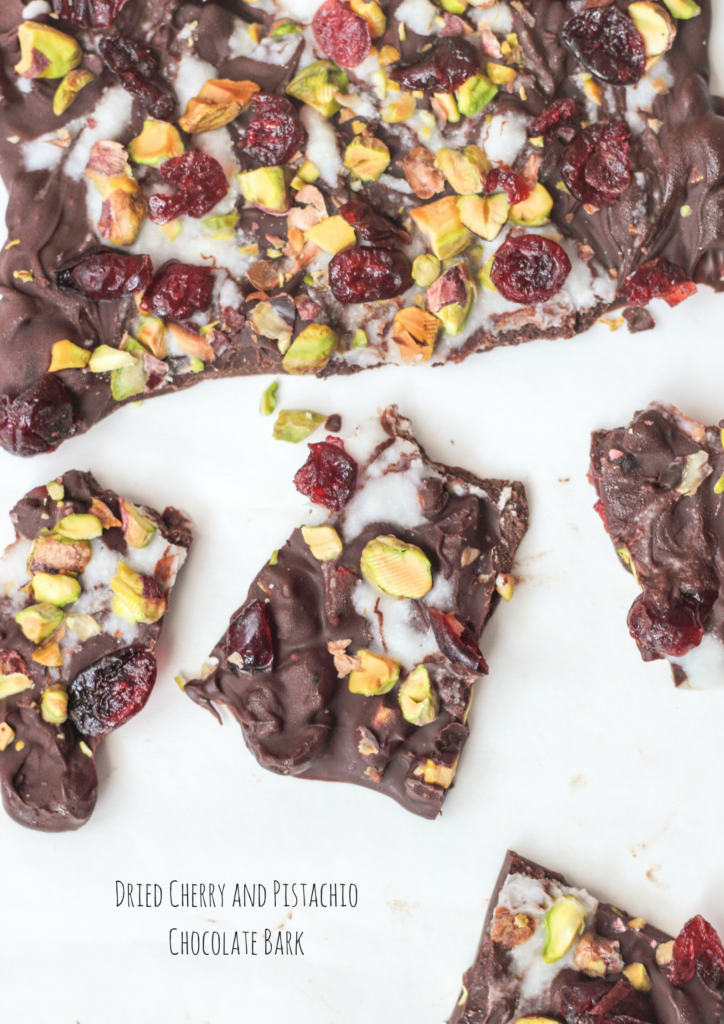 I am kind of obsessed with cherries over here lately. First it was these brownies and then it was this protein shake and now it's this Dried Cherry and Pistachio Chocolate Bark.
Oddly enough, I hated cherries as a kid. I was convinced they tasted like the really awful artificially flavored drinks, candies, and medicine so I would not even try them. Luckily, I finally did try them as a teenager and I have been eating pounds and pounds of them every season since.
This chocolate bark has all the usual players-nuts, fruit, and chocolate of course, but the addition of coconut butter makes this a real treat. It adds a subtle coconut flavor and an extra bit of creaminess as it melts in your mouth. Of course if you're one of those kooky people who don't like coconut( daughter #1 I'm looking at you), I guess you can leave it out if you really must.  I used to be one of those kooky people too. Another one of those misconceptions I had growing up, only having had the outrageously sweet stuff found in every supermarket baking aisle.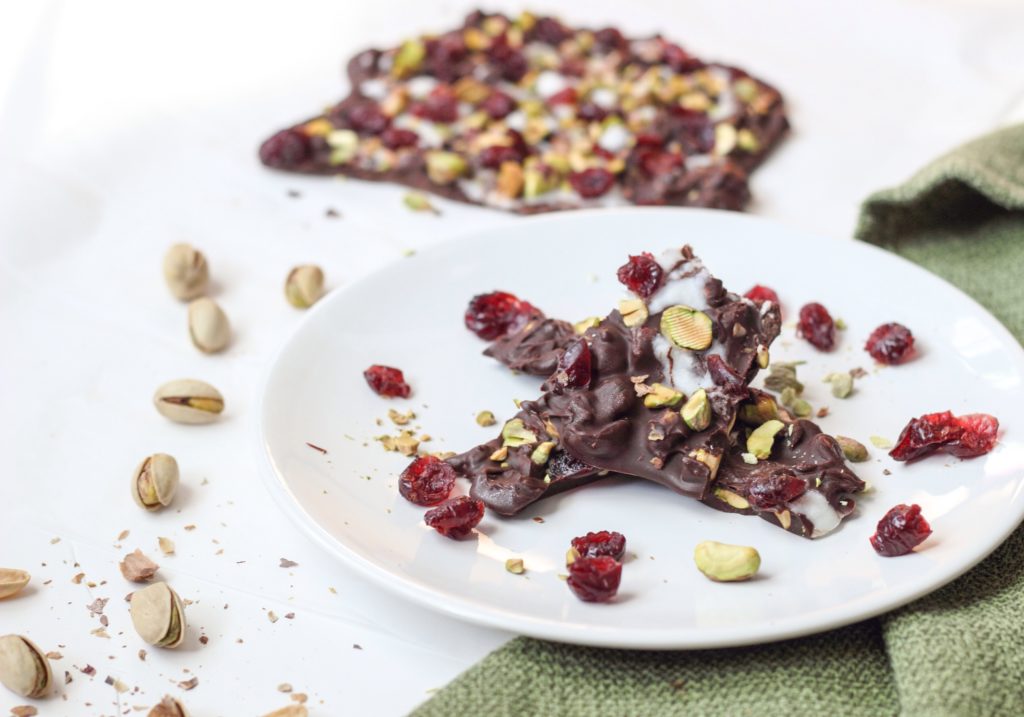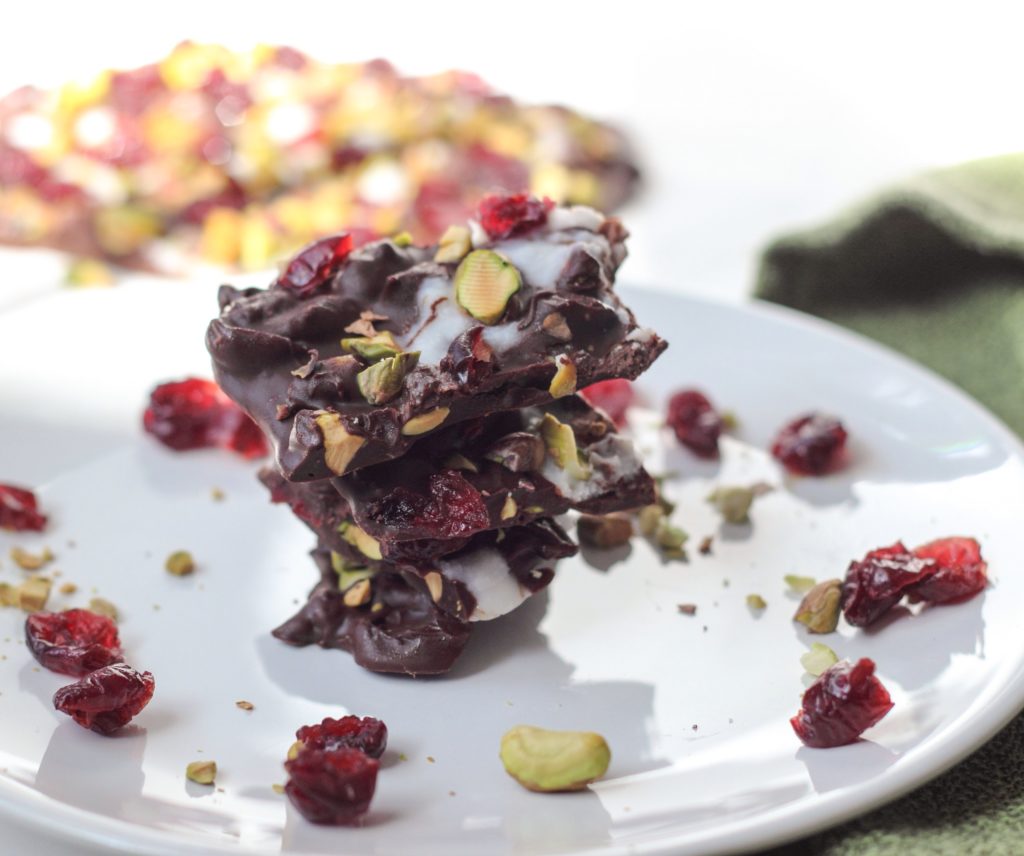 The great thing about this recipe (if you want to call it that) is it requires very little effort, just a few ingredients, and in just a short time you can be indulging in a sweet and salty, crunchy and creamy treat. Oh yeah, it's got a little of everything going on.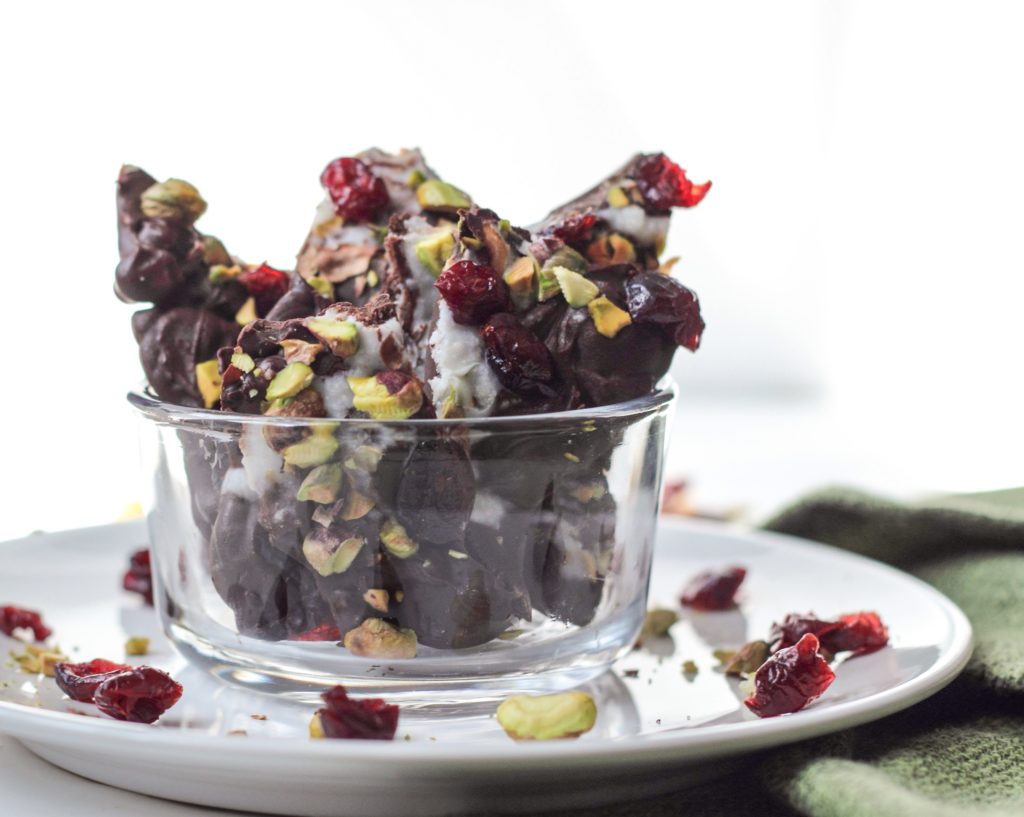 If you try this recipe, let me know how it turns out! Leave a comment below or snap a pic and tag it @weelittlevegans on Instagram so I'll be sure to see it!
Dried Cherry and Pistachio Chocolate Bark
Ingredients
6

oz

vegan chocolate

¼

cup

salted roasted pistachios, shells removed and roughly chopped

¼

cup

dried cherries or cranberries

2-3

tsp

melted coconut butter
Instructions
Line a baking sheet with parchment paper.

Carefully heat chocolate in the microwave in 20 second intervals stirring between each interval until melted or use a double boiler to melt on the stovetop.

Mix half of the pistachios and cherries into chocolate and stir to coat.

Spread chocolate mixture on baking sheet in a even layer to your desired thickness.

Spoon coconut butter over chocolate and add remaining pistachios and cherries.

Refrigerate until chocolate sets.

After chocolate has set break into smaller pieces.

Store in an airtight container in the refrigerator.