16 Cheesy Vegan Recipes that prove you can still enjoy the same comfort foods you love, but dairy free. These dairy free cheesy recipes will satisfy any cheese craving!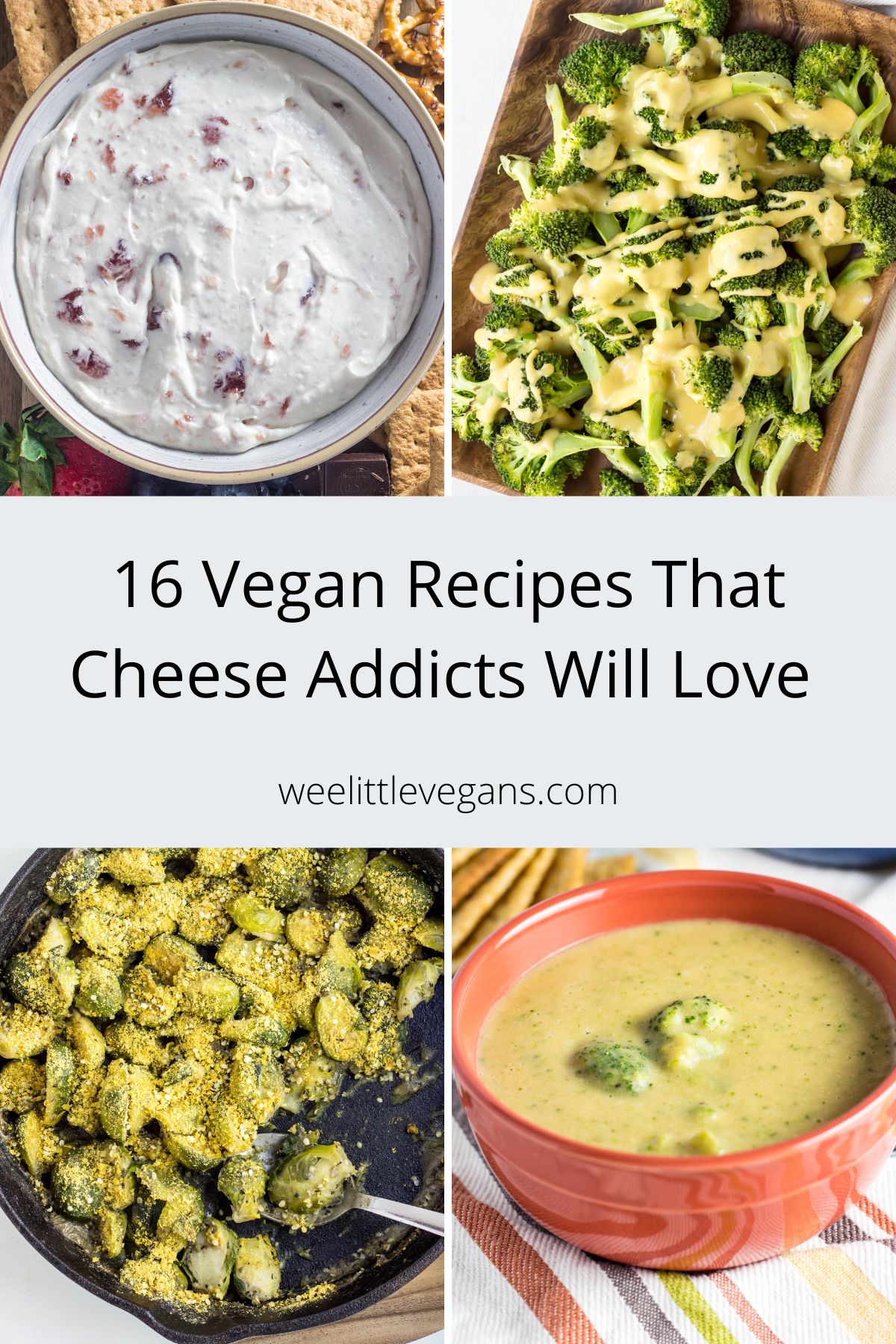 Lots of people say they could never go vegan because they could never give up cheese. I get it, I used to be one of them. But, it's totally do-able! Going vegan has never been easier with so many delicious dairy free cheese options. So, to prove that here are 15 cheesy recipes that are dairy free and so tasty.
Jump to:
Main Dish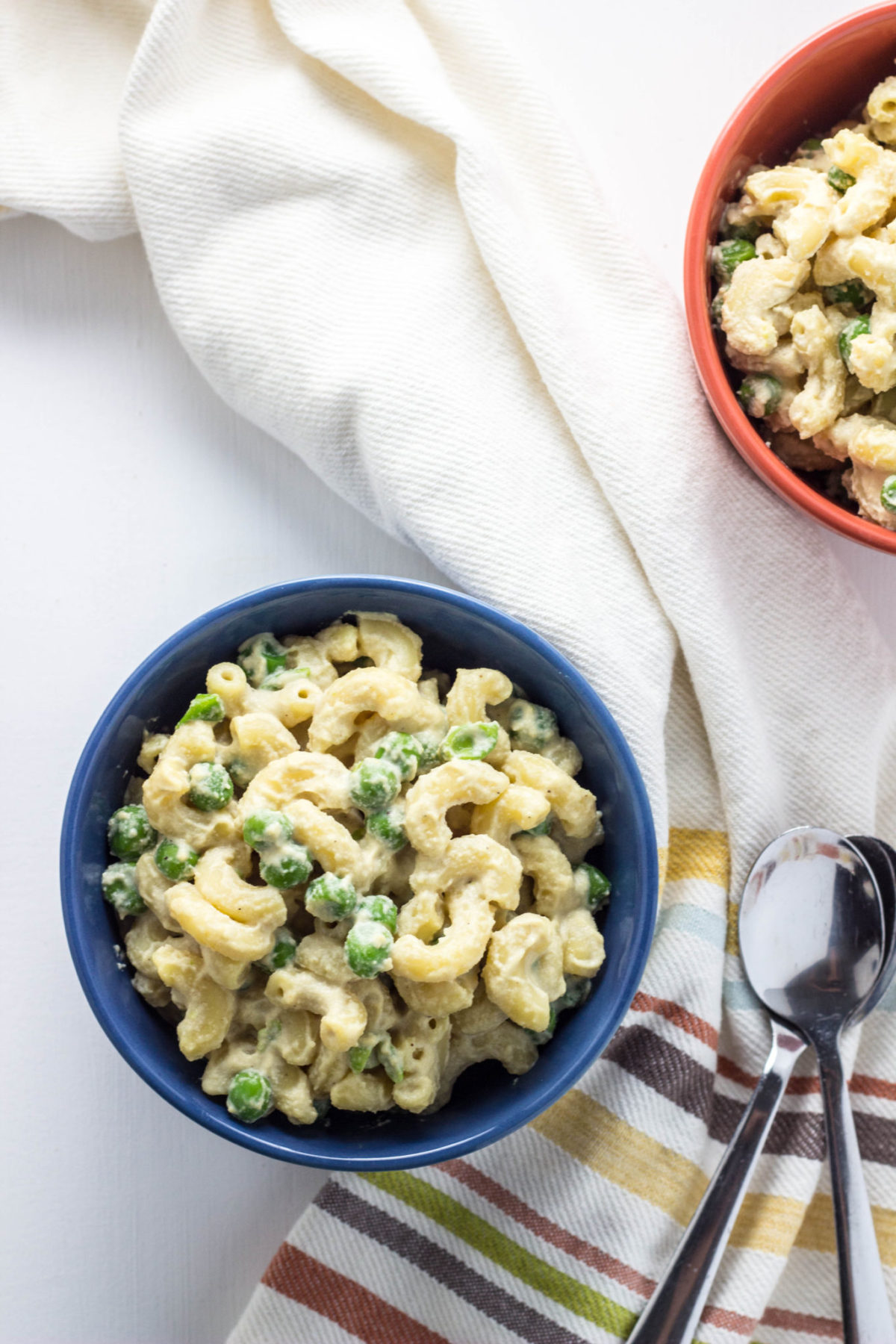 Cashew Mac and Cheese with Peas - Creamy, "cheesy", and comforting this Vegan Cashew Mac 'n Cheese with Peas is my little ones' absolute favorite.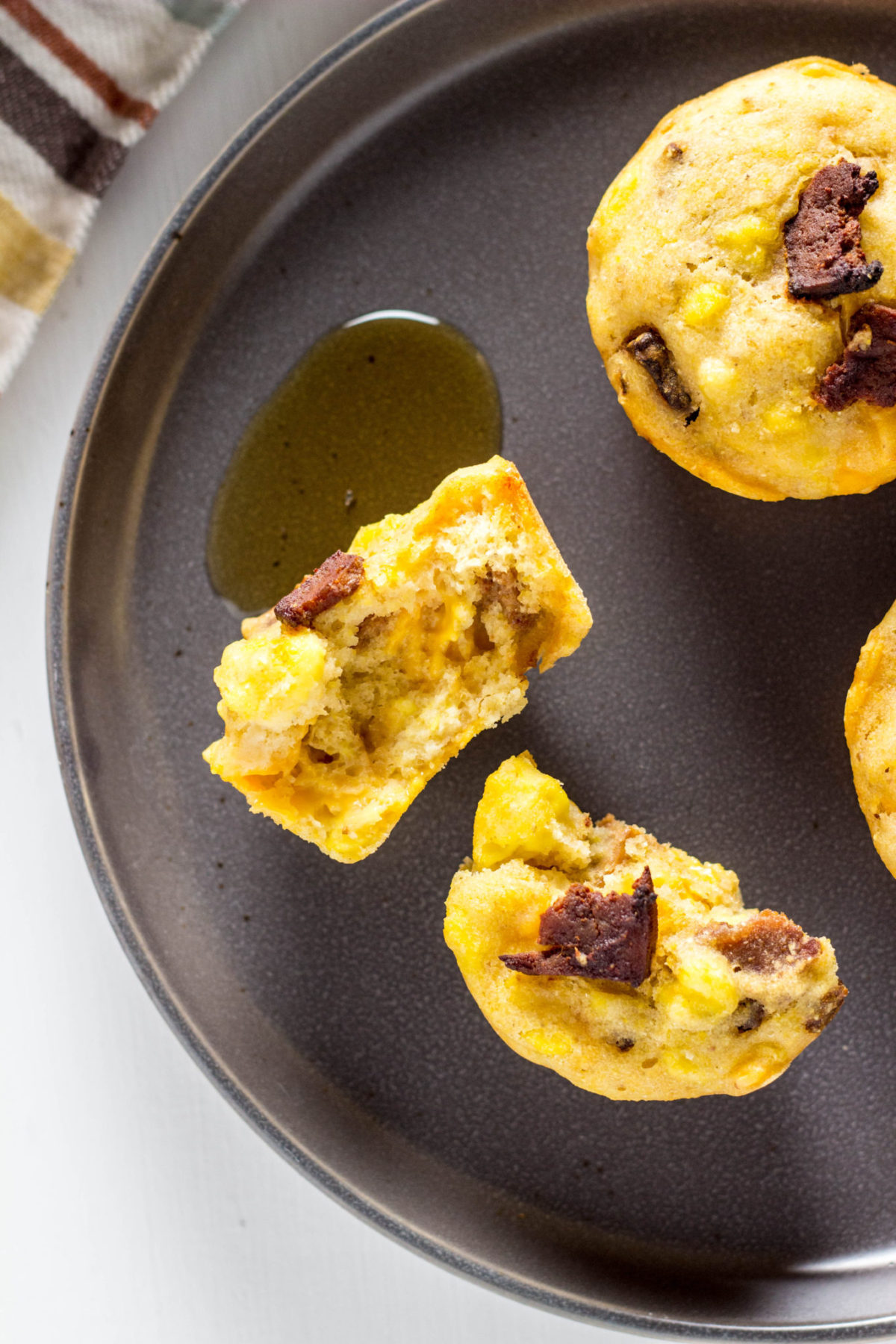 Vegan Breakfast Muffins - Studded with vegan egg, tofu bacon and vegan cheese for a savory breakfast perfect for when you're on the go.
Broccoli Cheese Soup - This soup is so rich and creamy you'd never guess it's dairy free.
Mac and Cheese - No cashews - this mac n cheese is perfectly creamy and delicious without a single nut.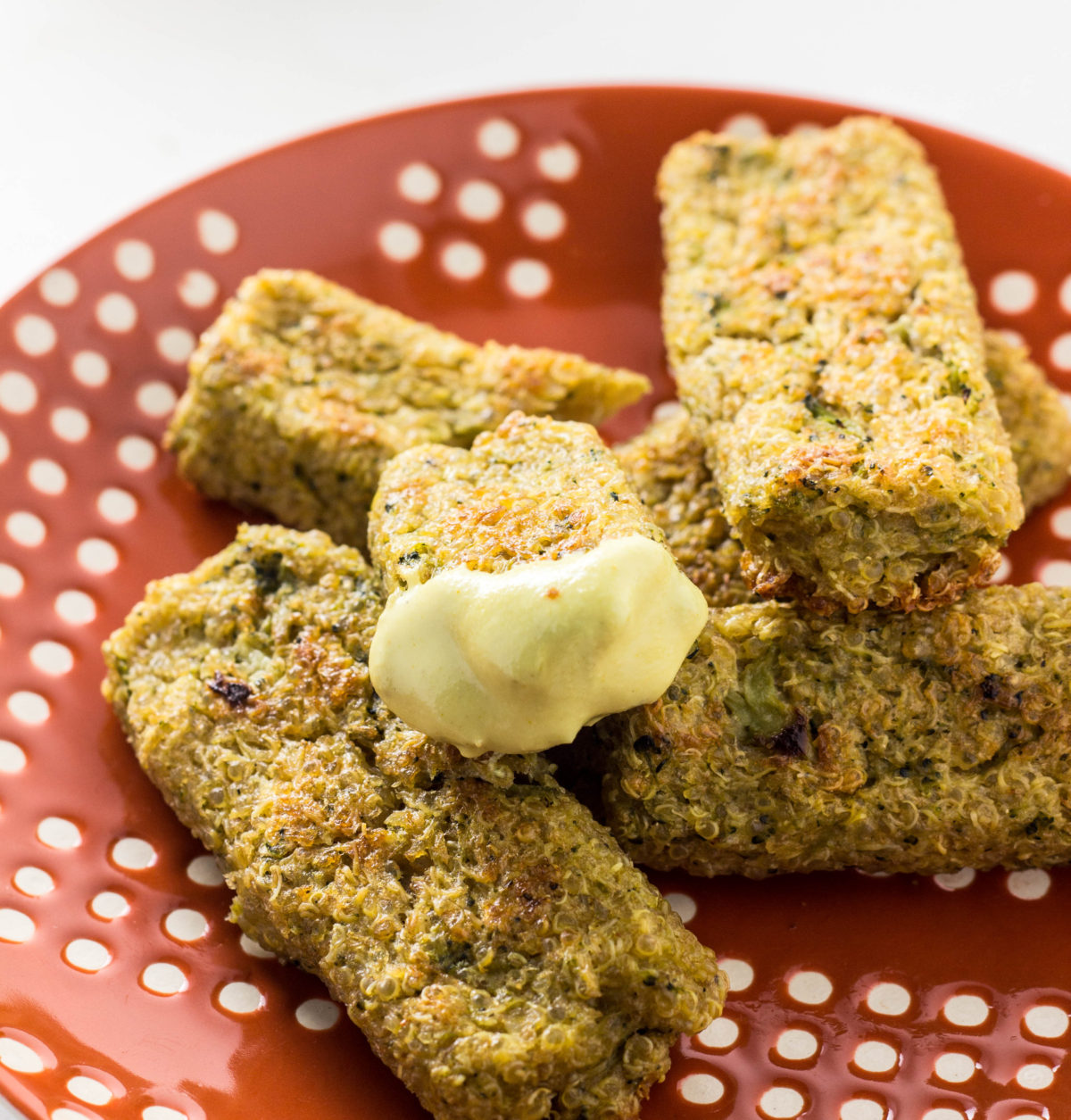 Broccoli Quinoa Sticks with Cashew Cheese Sauce - Super kid friendly and fun! These sticks are crispy and perfect for dipping in a yummy cheese sauce.
Herbed Tofu Crumble - Use this herby, cheesy crumble on pizzas, pastas, as a topping for salads and more.
Side Dishes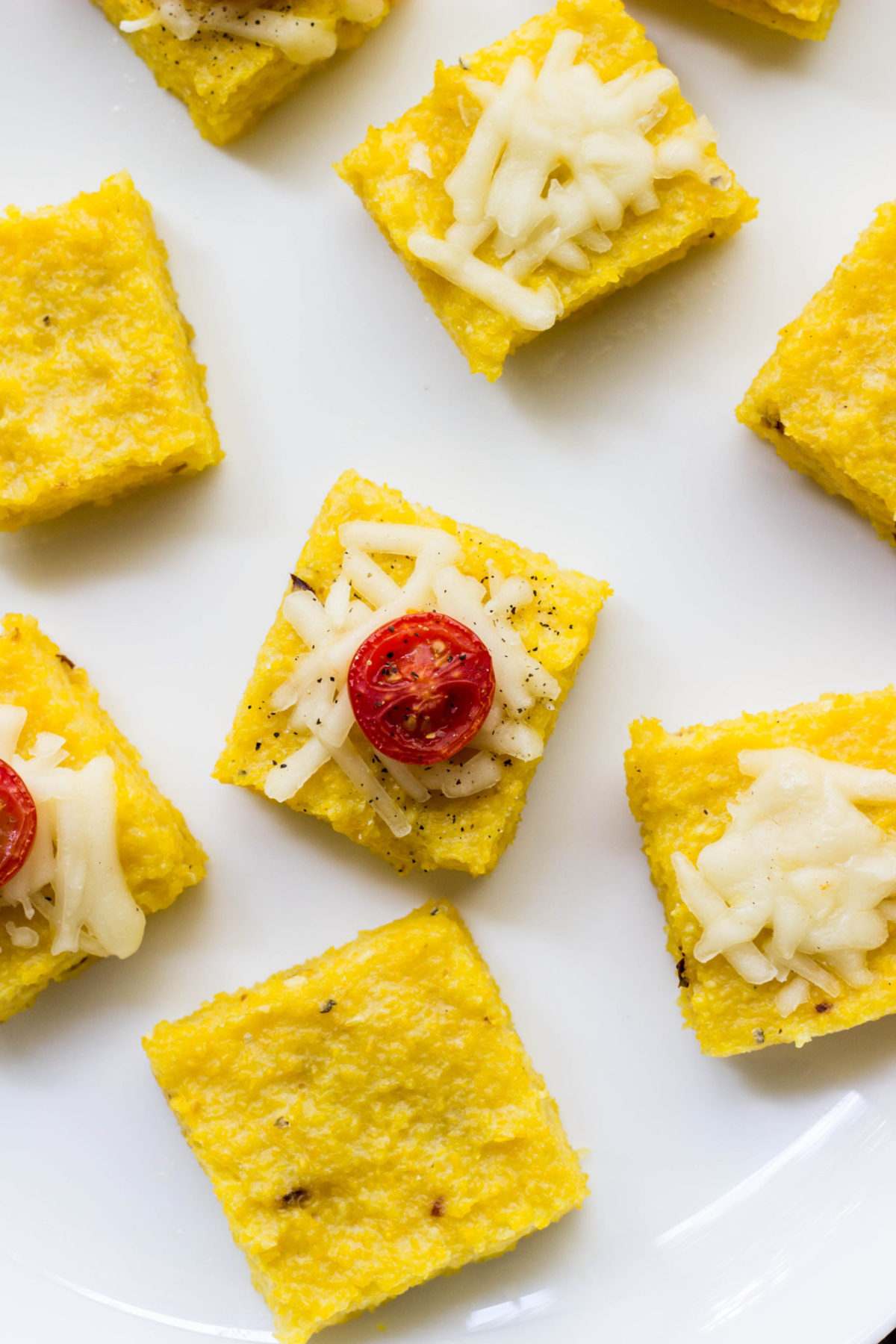 Cheesy Polenta Bites - A simple, kid friendly snack you can customize to suit everyone.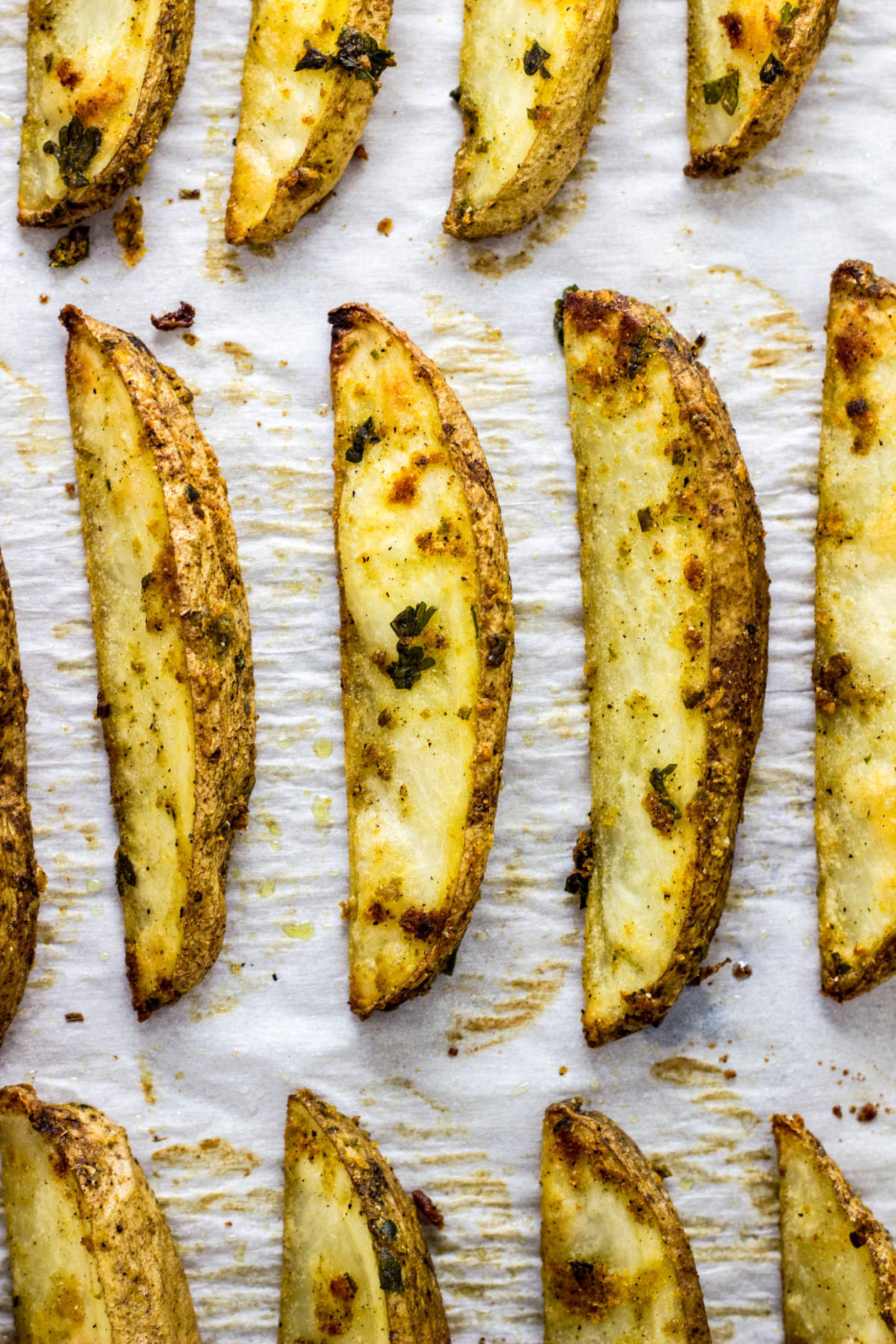 Cheesy Herb Potato Wedges - Crispy and full of flavor, these Vegan Cheesy Herb Potato Wedges are sure to be a big hit, especially with little ones!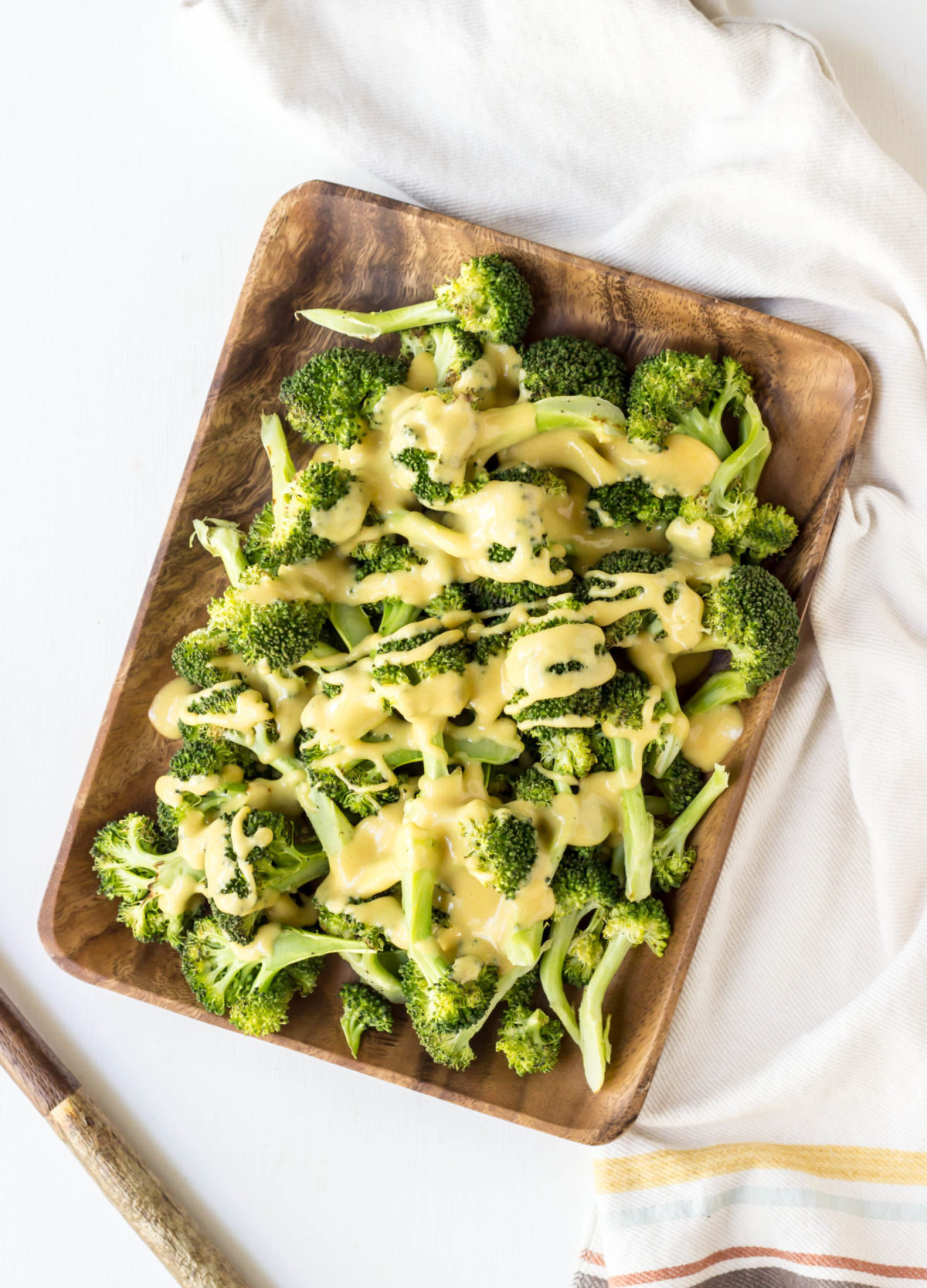 Roasted Broccoli with Vegan Cheese Sauce - This cheese sauce is made from some unexpected ingredients and it's totally delicious!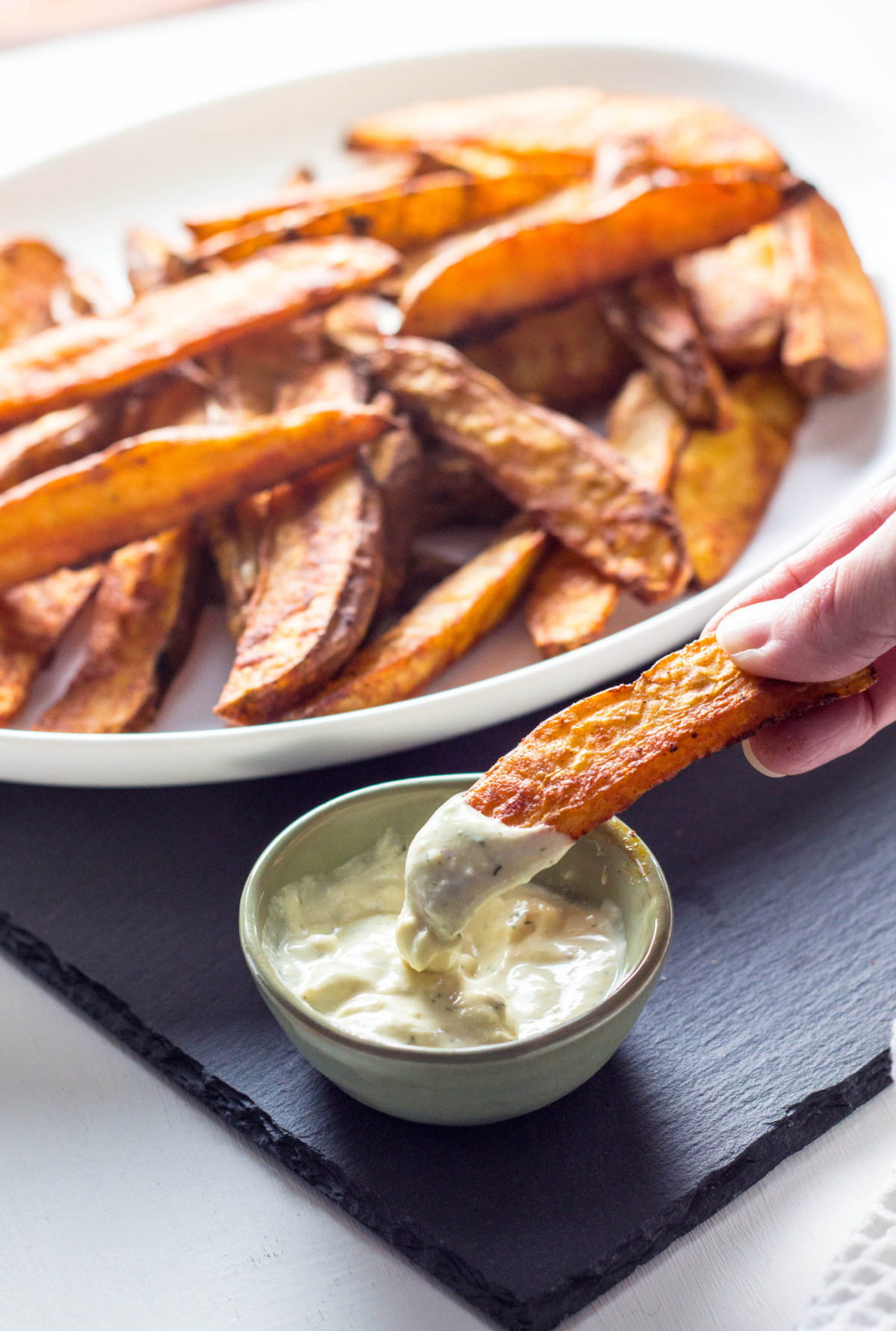 Buffalo Potato Wedges with Blue Cheese Dip - Perfect for parties and get togethers or just for snacking. So good!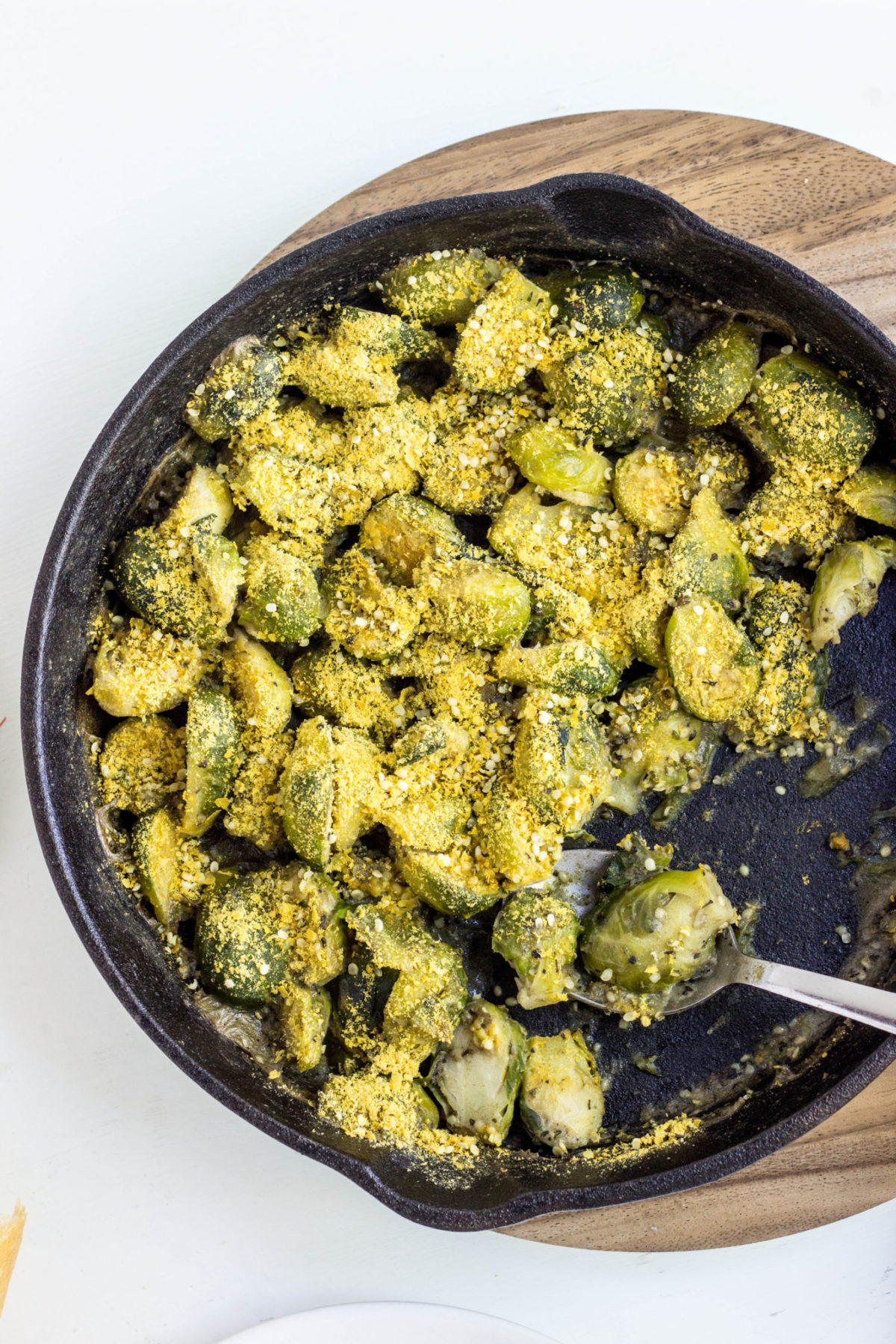 Brussel Sprouts Gratin - Creamy, cheesy and comforting, this Vegan Brussels Sprouts Gratin is so dang good.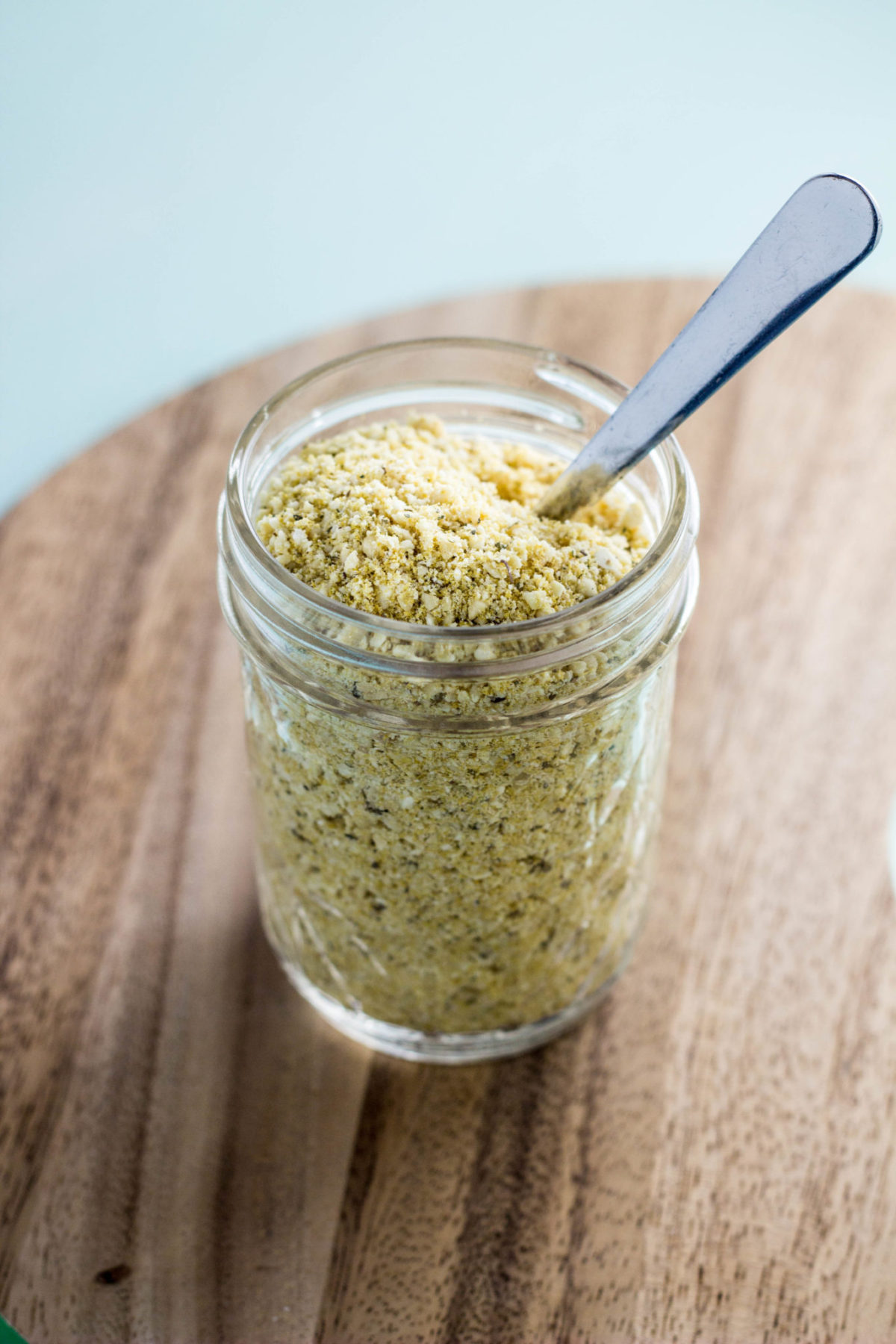 Herbed Cashew Parmesan - It's great sprinkled over pasta dishes, pizza, roasted veggies, and so much more!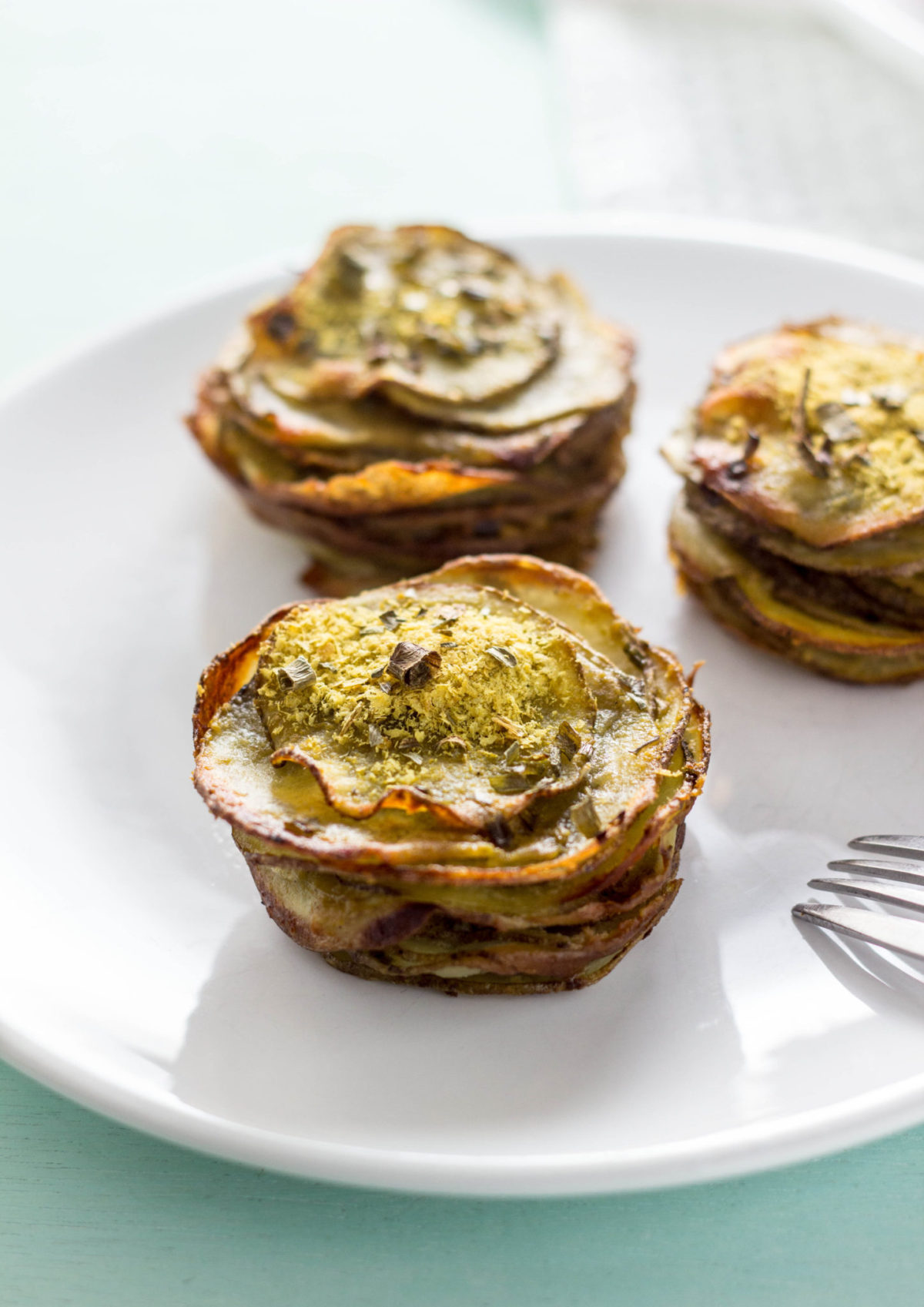 Cheesy Potato Stacks - We love these! They look fancy, but are so simple to make and have so much cheesy flavor.
Desserts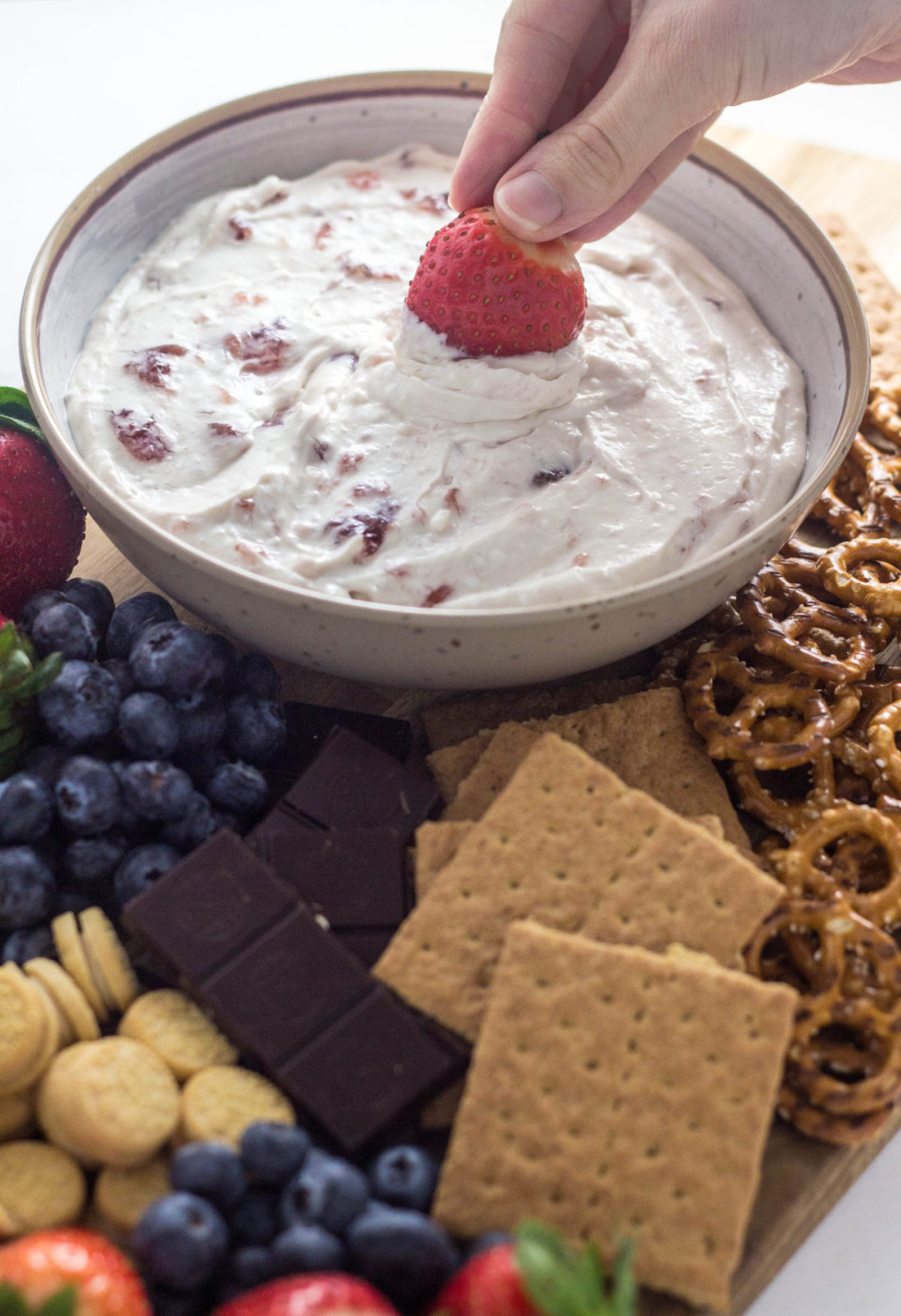 Strawberry Cheesecake Yogurt Dip - Creamy and delicious, these Strawberry Cheesecake Yogurt Dip is simple to make with just 3 ingredients needed and about 5 minutes.
Snacks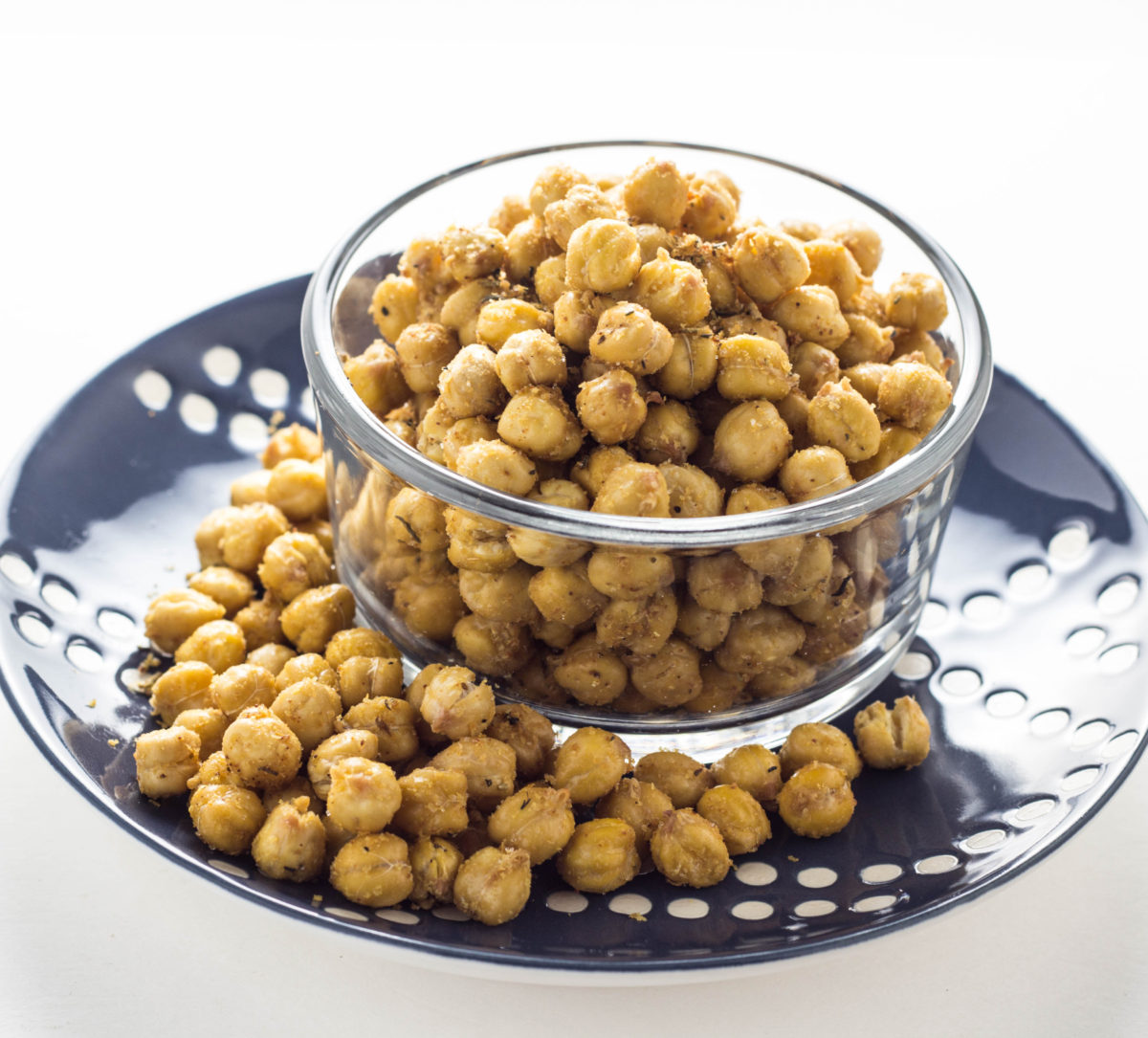 Cheezy Herb Roasted Chickpeas - A crispy, crunchy snack with big cheese flavor and they are a good source of protein.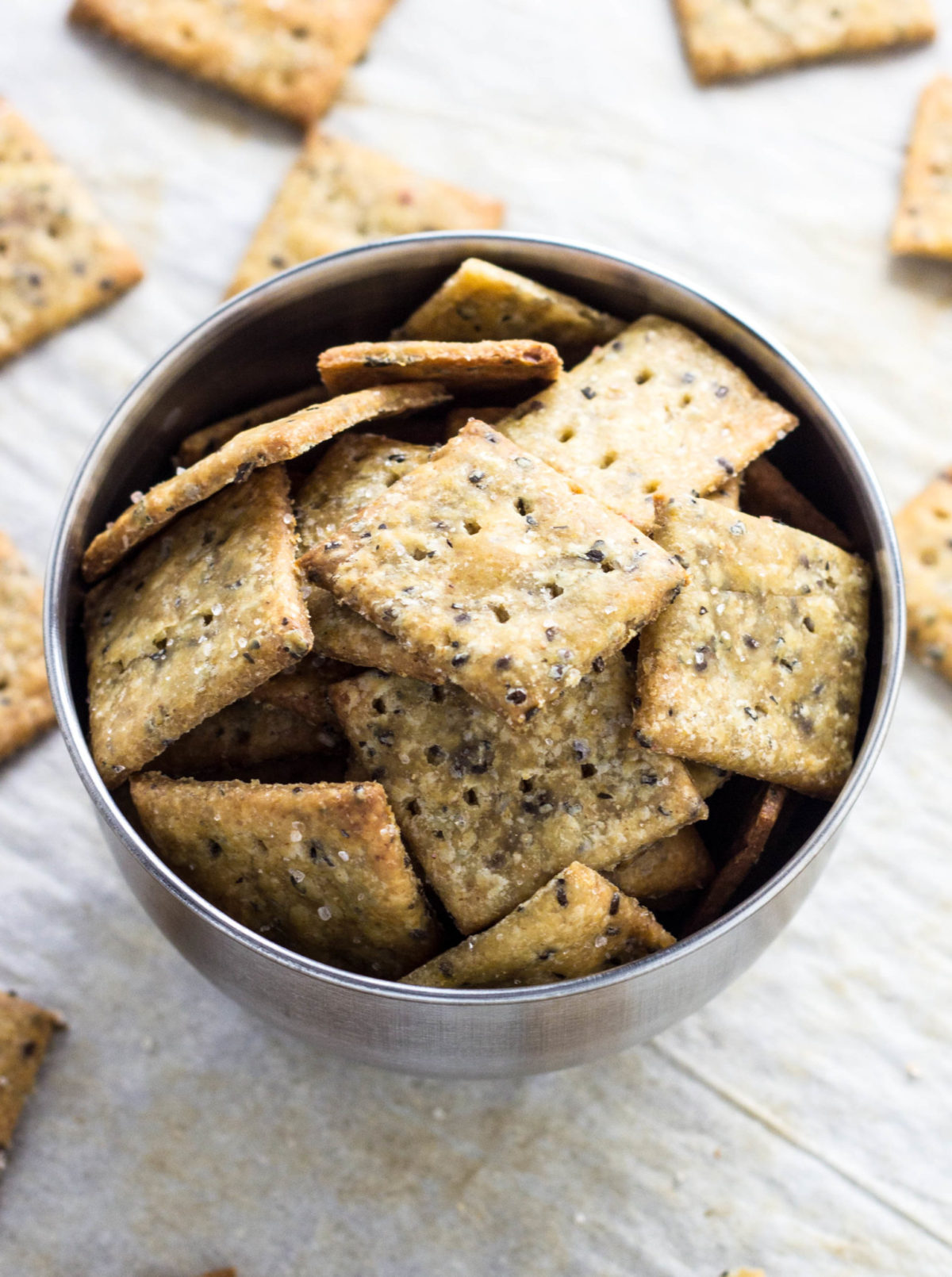 Whole Wheat Cheesy Herb Chia Seed Crackers - Simple to make and crispy with a savory cheese flavor that's hard to resist.
If you make any of these recipes, I would love to know how it turns out! You can leave a comment and rating below or snap a pic and tag it @weelittlevegans on Instagram so I'll be sure to see it!