Easy vegan dinners for Veganuary that are both easy and super tasty. You'll find recipes for everything from pasta and power bowls to burgers and tofu that actually tastes good. Some recipes are gluten free and all are easy to make, taste amazing and kid approved!
Pasta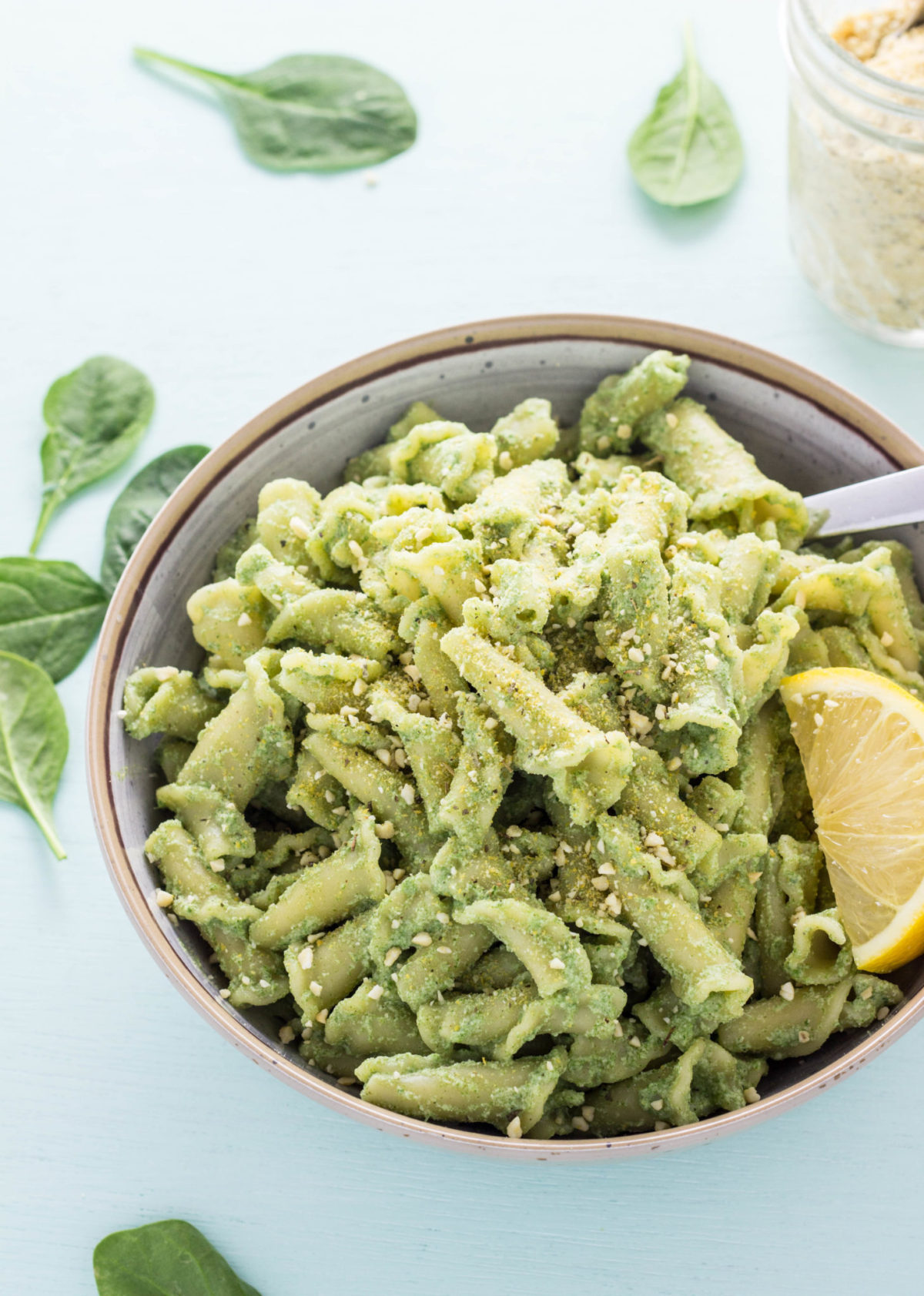 This pasta comes together quickly requiring only a handful of ingredients. Simple, delicious and picky eater approved!
A simple dish that's ready in about 30 minutes. Great for a quick, healthy weeknight meal!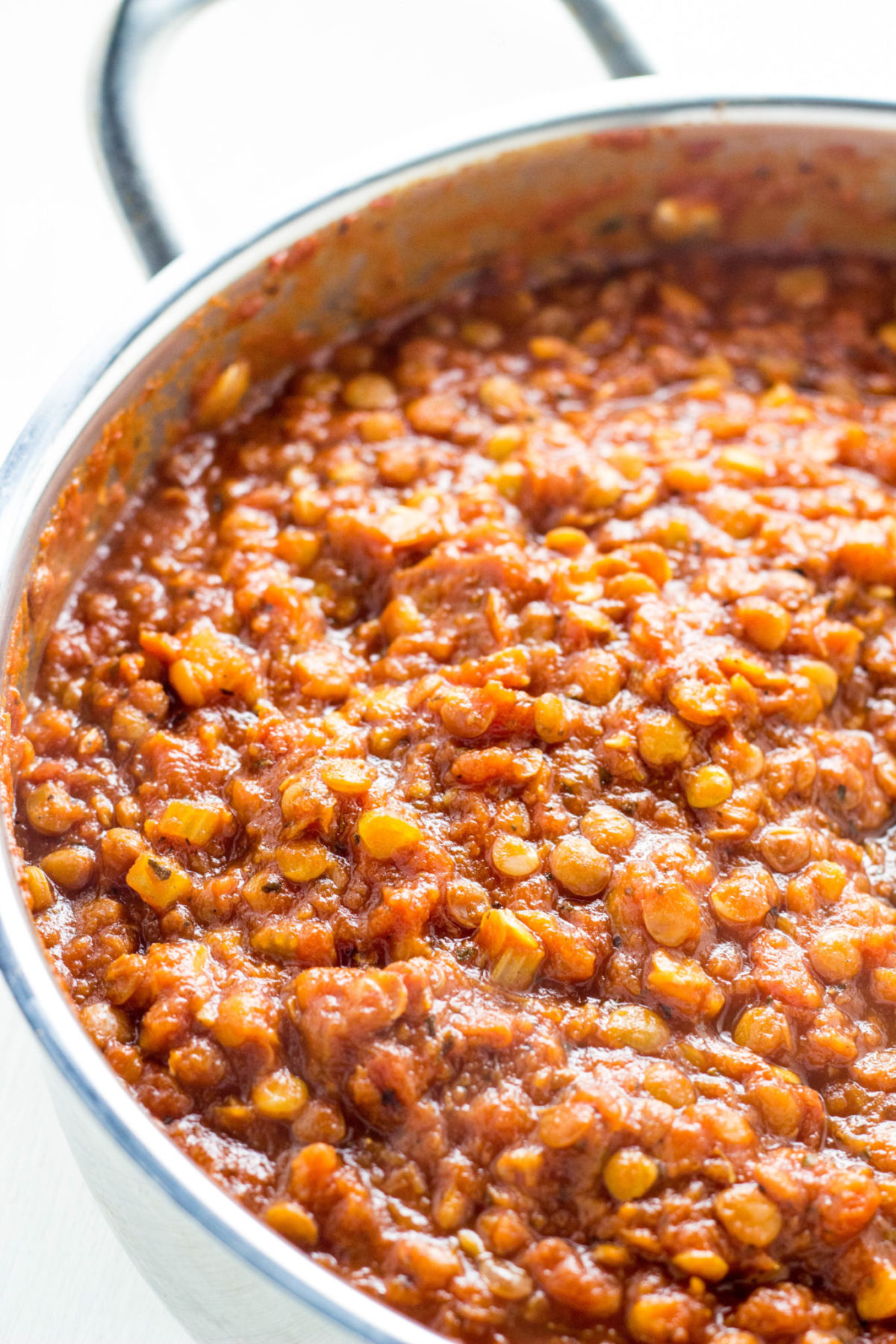 Made with everyday ingredients in just one pot so it's a quick no fuss meal on busy nights!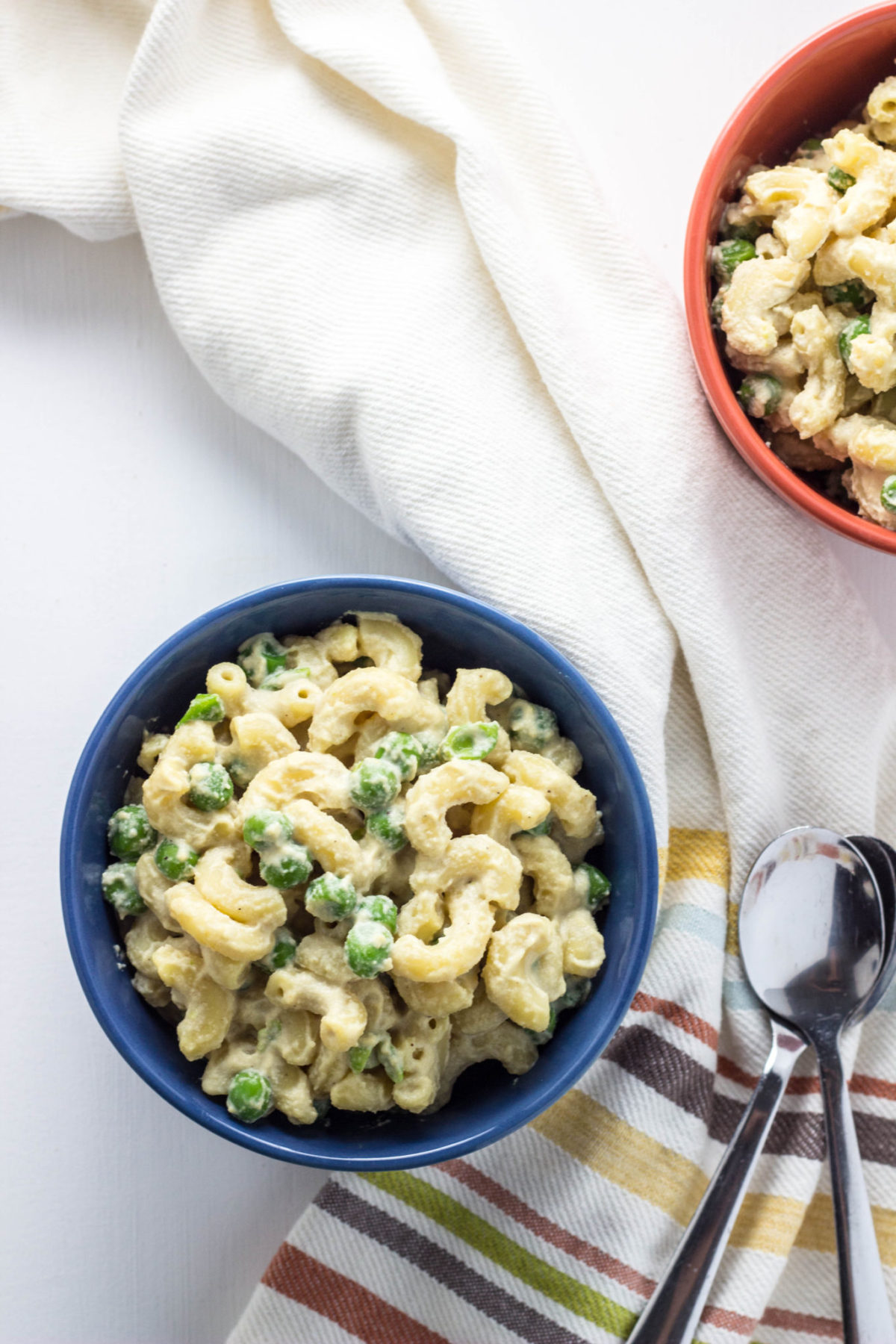 Cashew Mac 'n Cheese with Peas
Creamy, "cheesy" and comforting, this mac is my little ones absolute favorite! It's made with 9 ingredients and ready in about 20 minutes.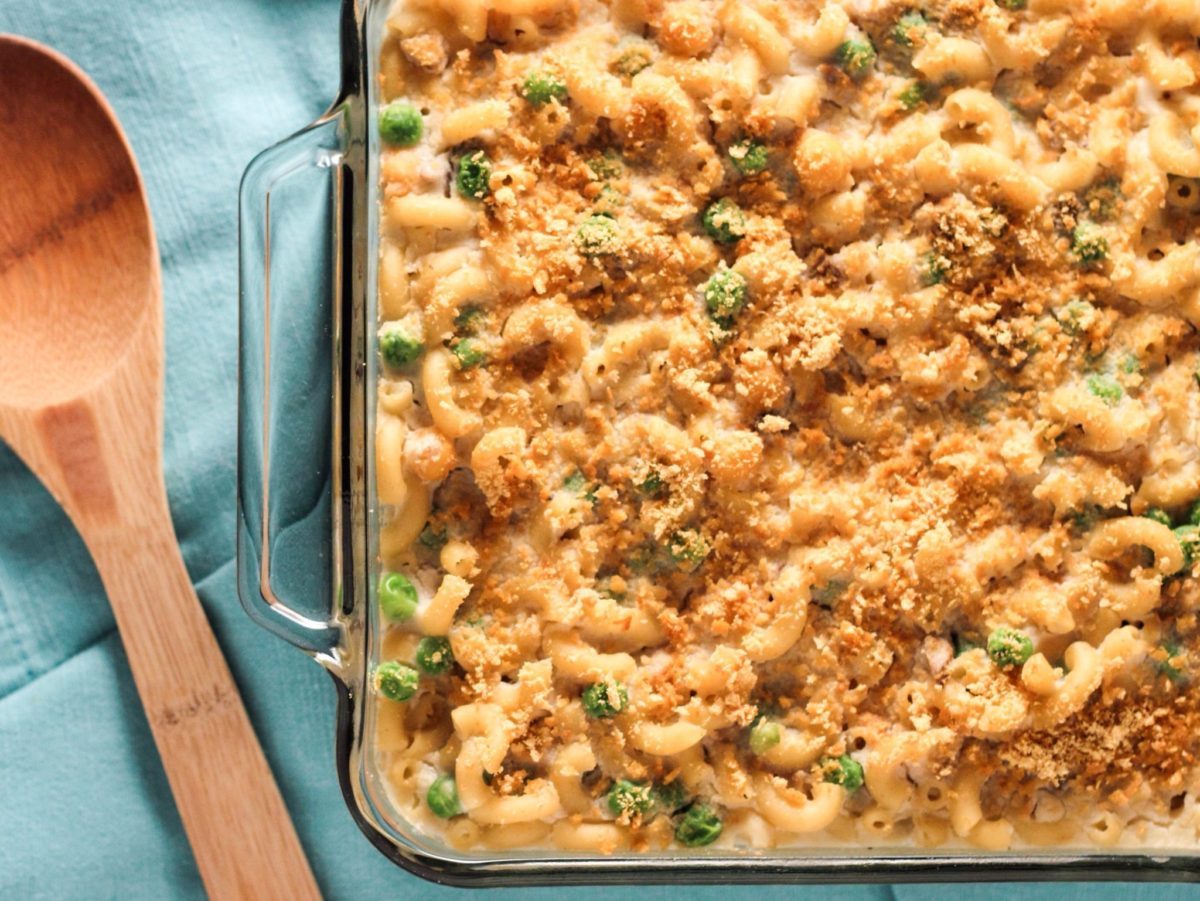 A healthier veggie packed vegan version of the traditional casserole.
Soups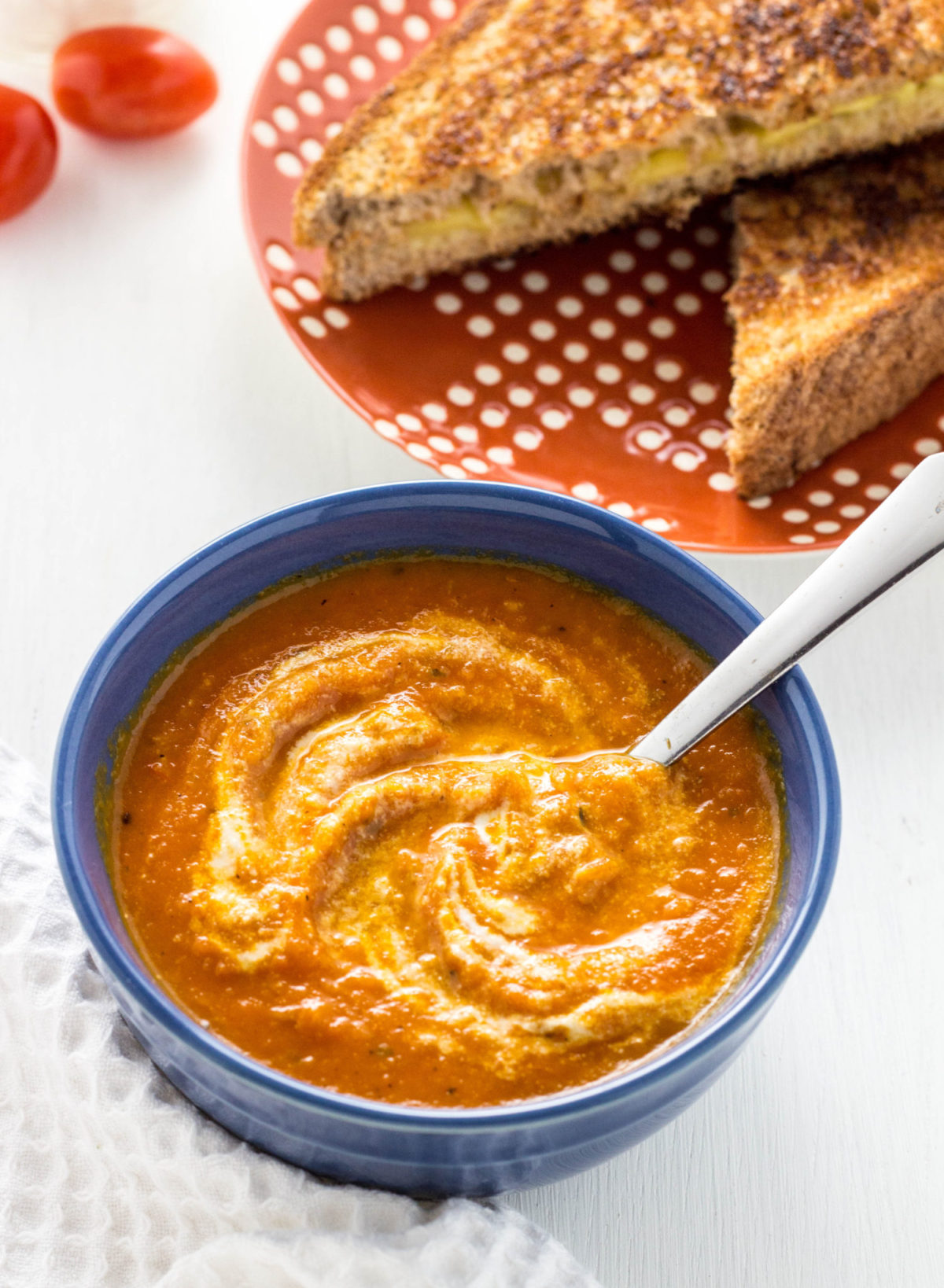 Flavorful, hearty and satisfying this soup is perfect for chilly days. Try it with a vegan grilled cheese-yum!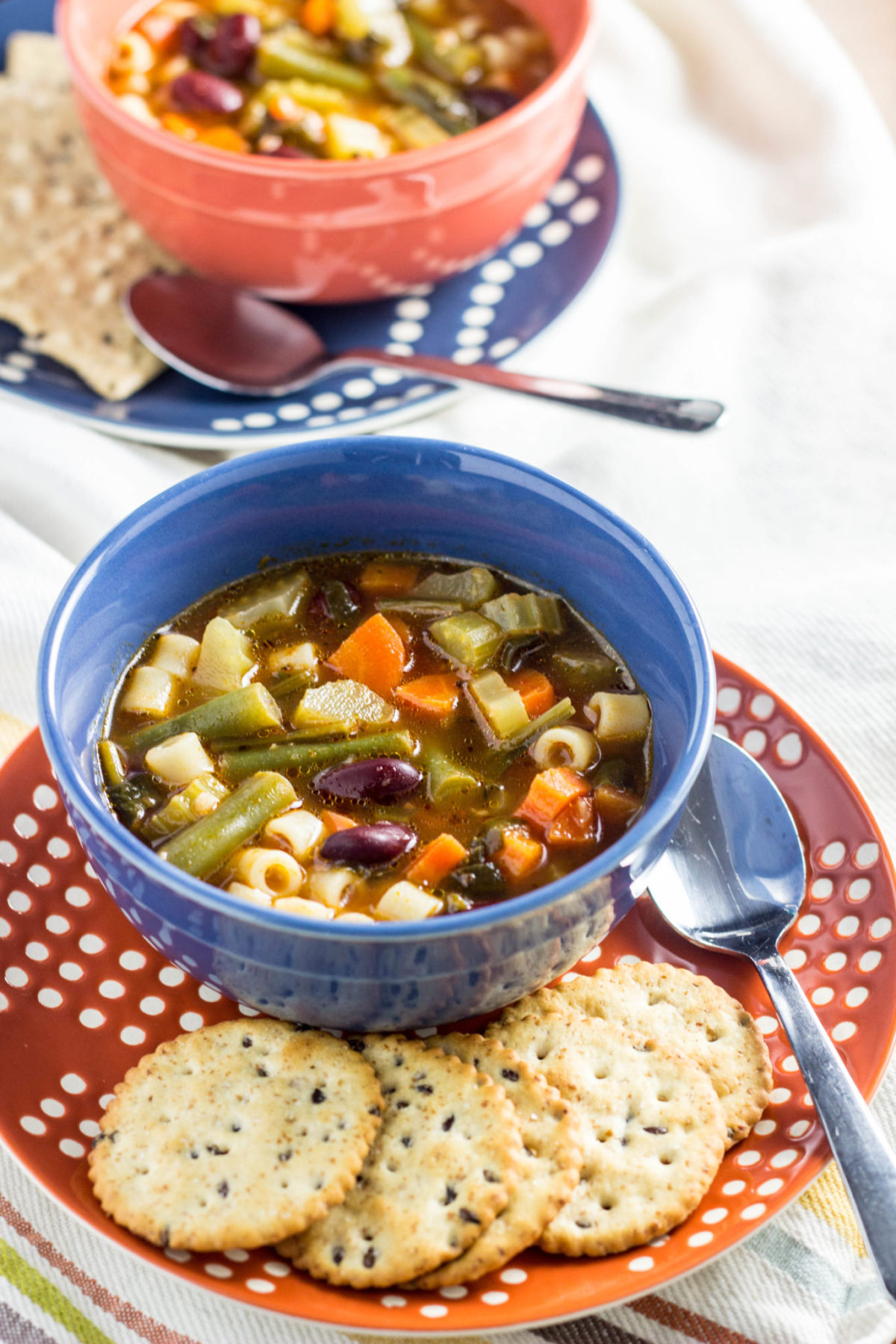 A delicious vegan take on the always popular soup.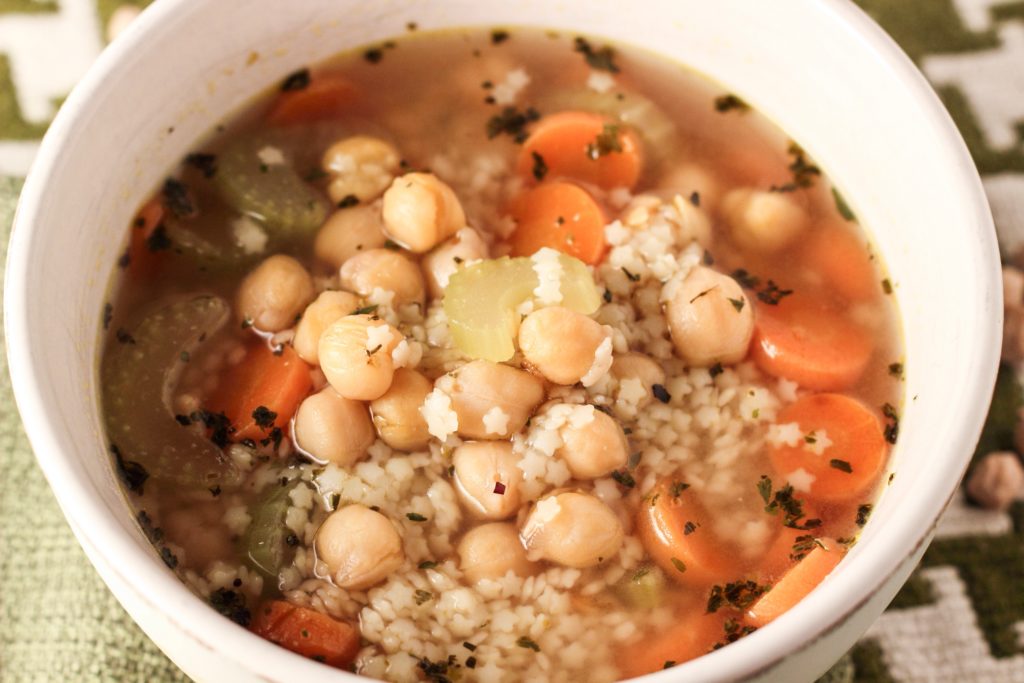 A childhood favorite of many, this vegan version is just delicious and healthier.
Broccoli Cheese Soup-Gluten Free, Oil Free
This soup is creamy and so delicious and it's made with surprisingly simple real food ingredients. No difficult to find or weird ingredients.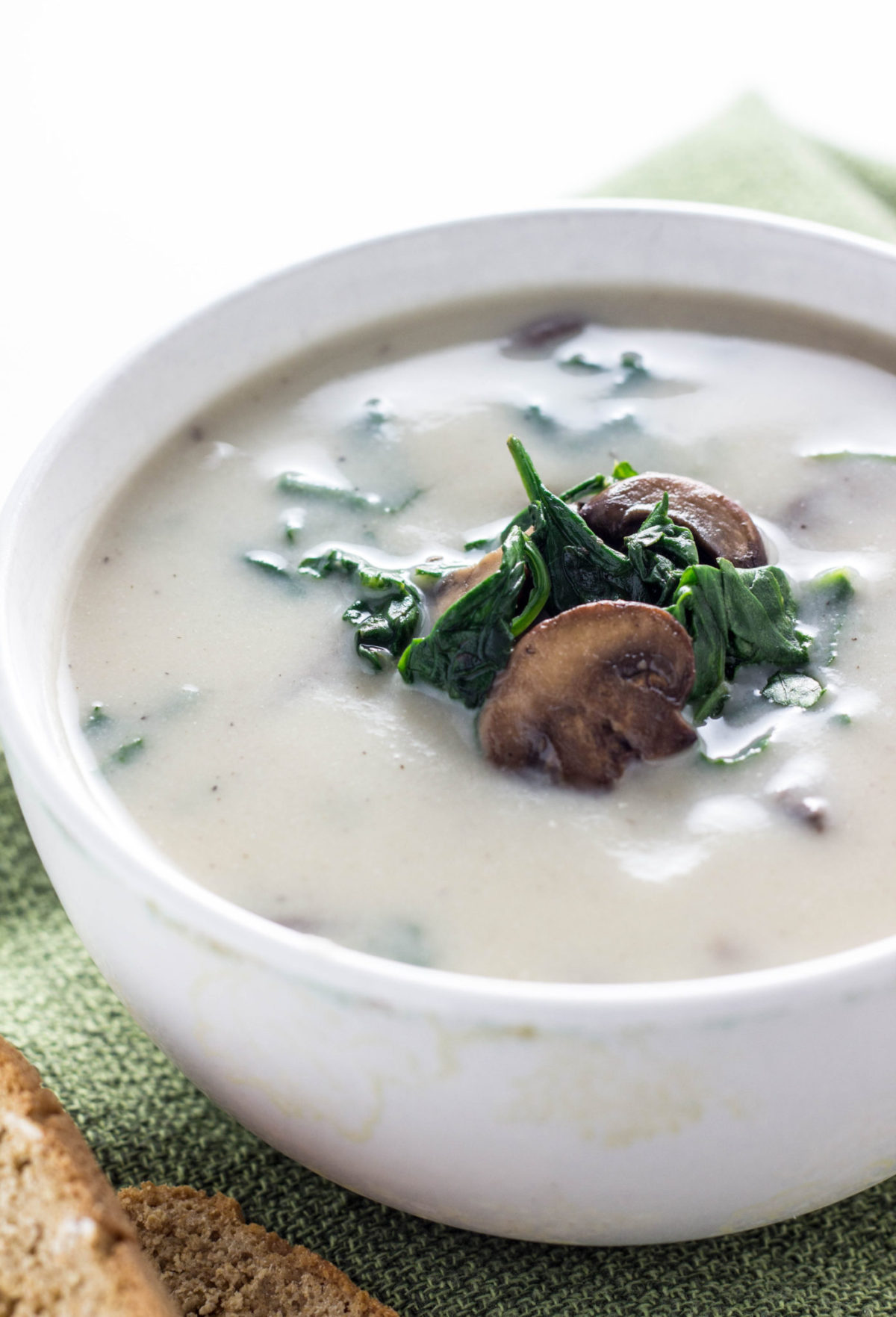 Creamy yet still light, this soup is super flavorful and full of veggies so it's healthy too.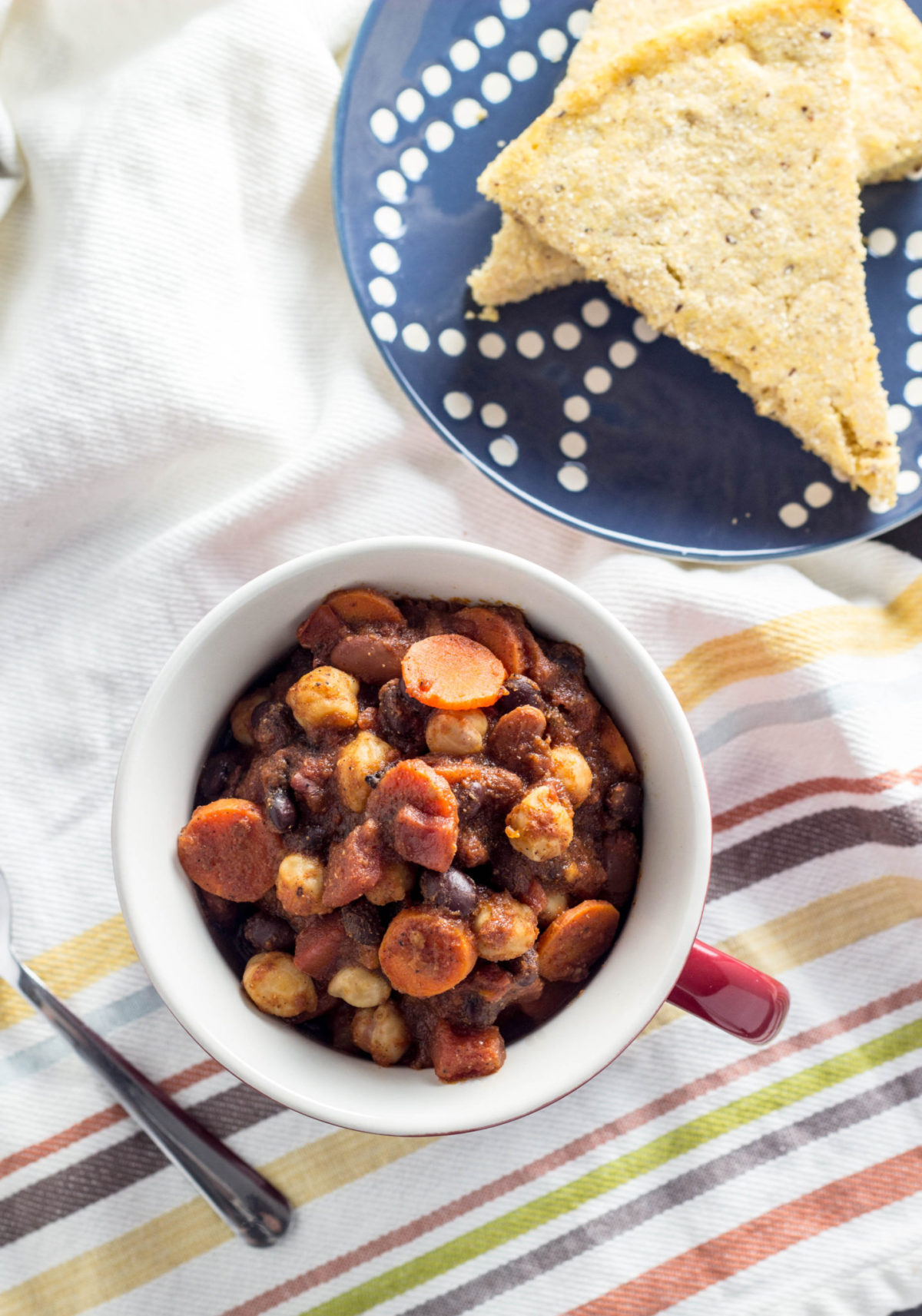 Warm and comforting, this chili with added vegetables is packed with flavor and nutrition.
Bowls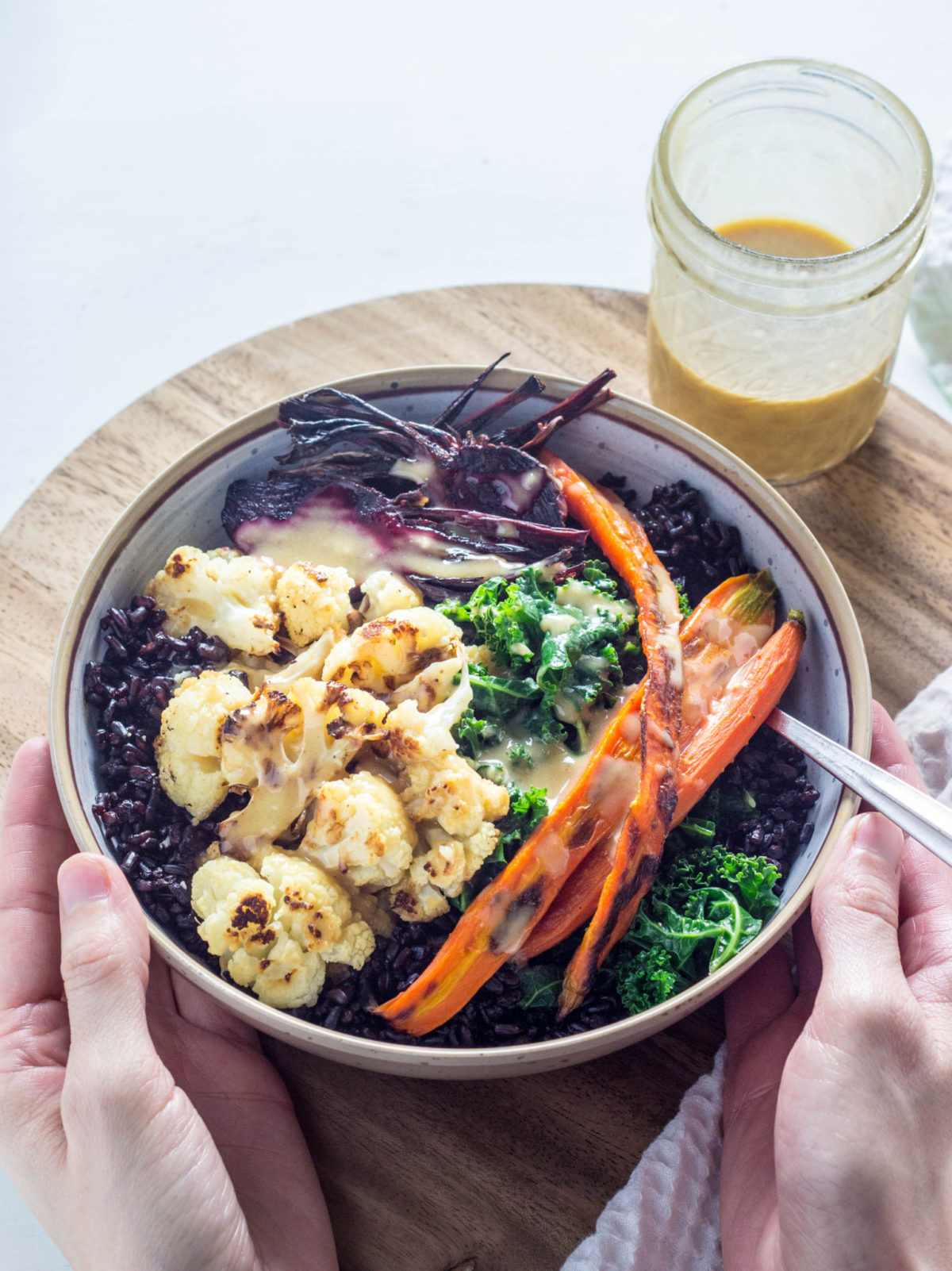 Maple Dijon Roasted Vegetable Bowls
Roasted vegetables and your favorite grain drizzled with a simple and oh so delicious maple dijon dressing.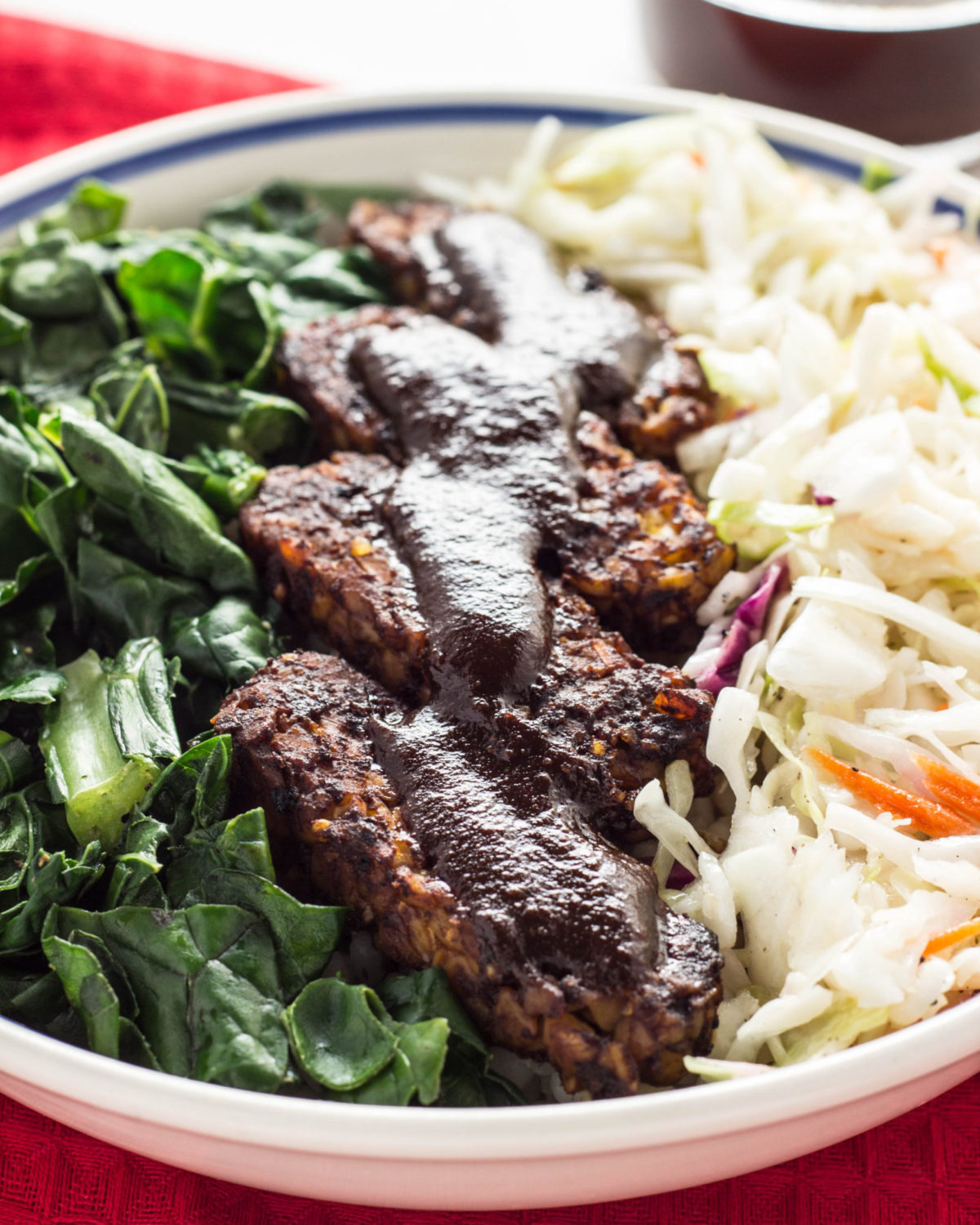 Sautéed greens, a quick and easy slaw and tempeh drenched in homemade barbecue sauce all on a bed of barley, this bowl is sure to satisfy.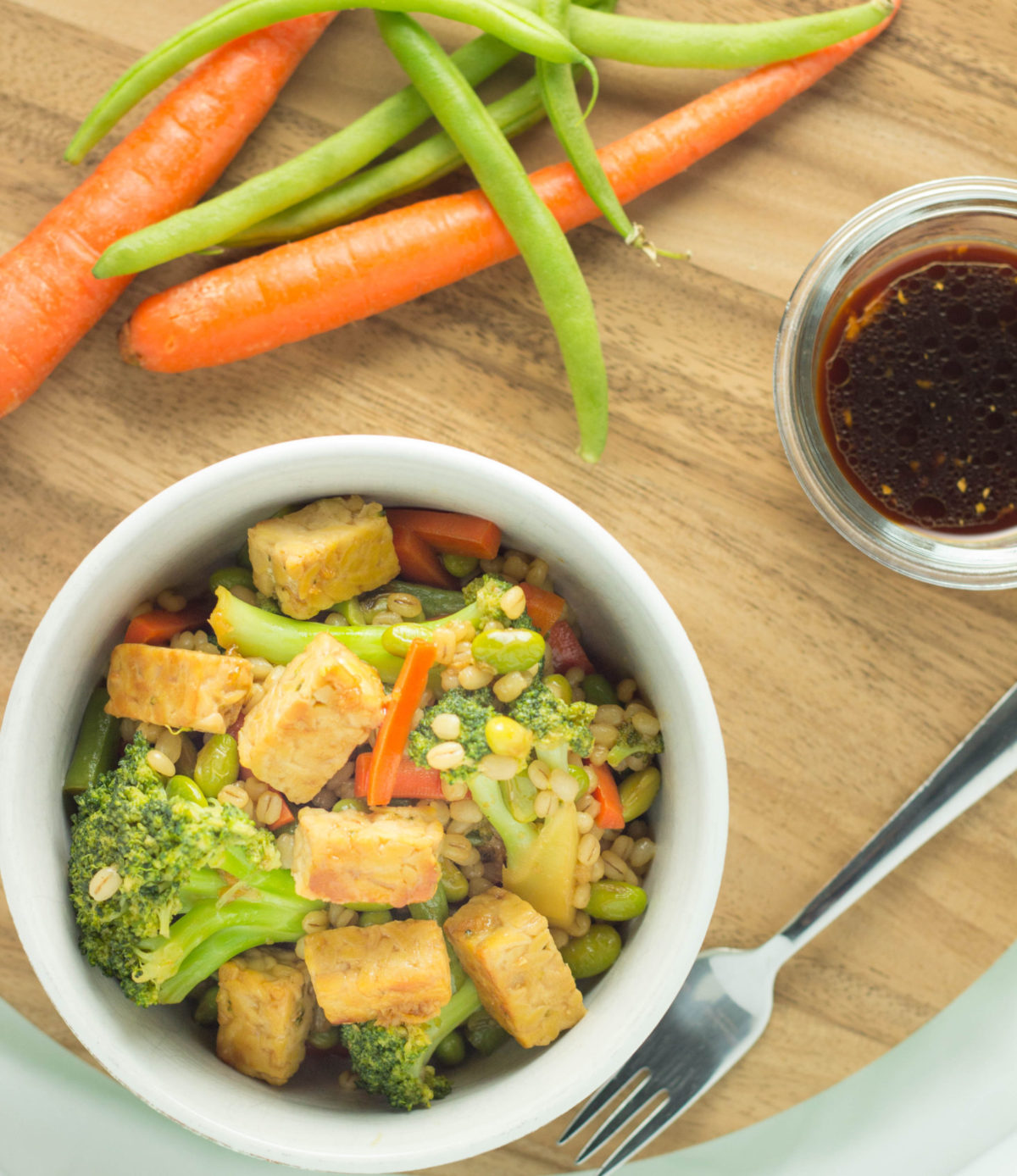 Full of fresh flavor, a variety of textures and a super easy, delicious sauce. Plus it's quick, perfect for busy nights.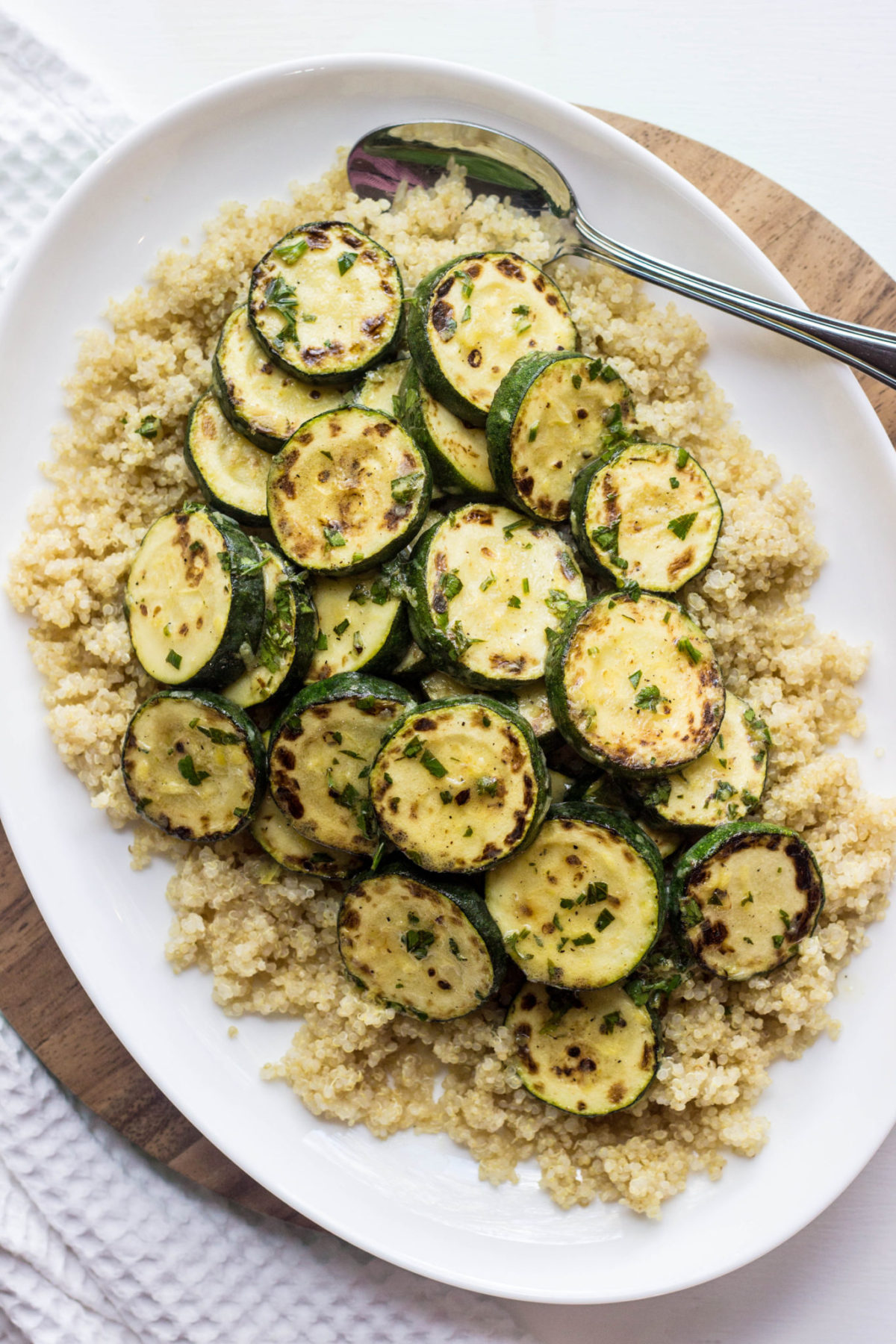 Charred Lemony Zucchini with Quinoa
Bright with lemon flavor and herbs, this is a wonderful light and healthy meal.
Burgers and Sandwiches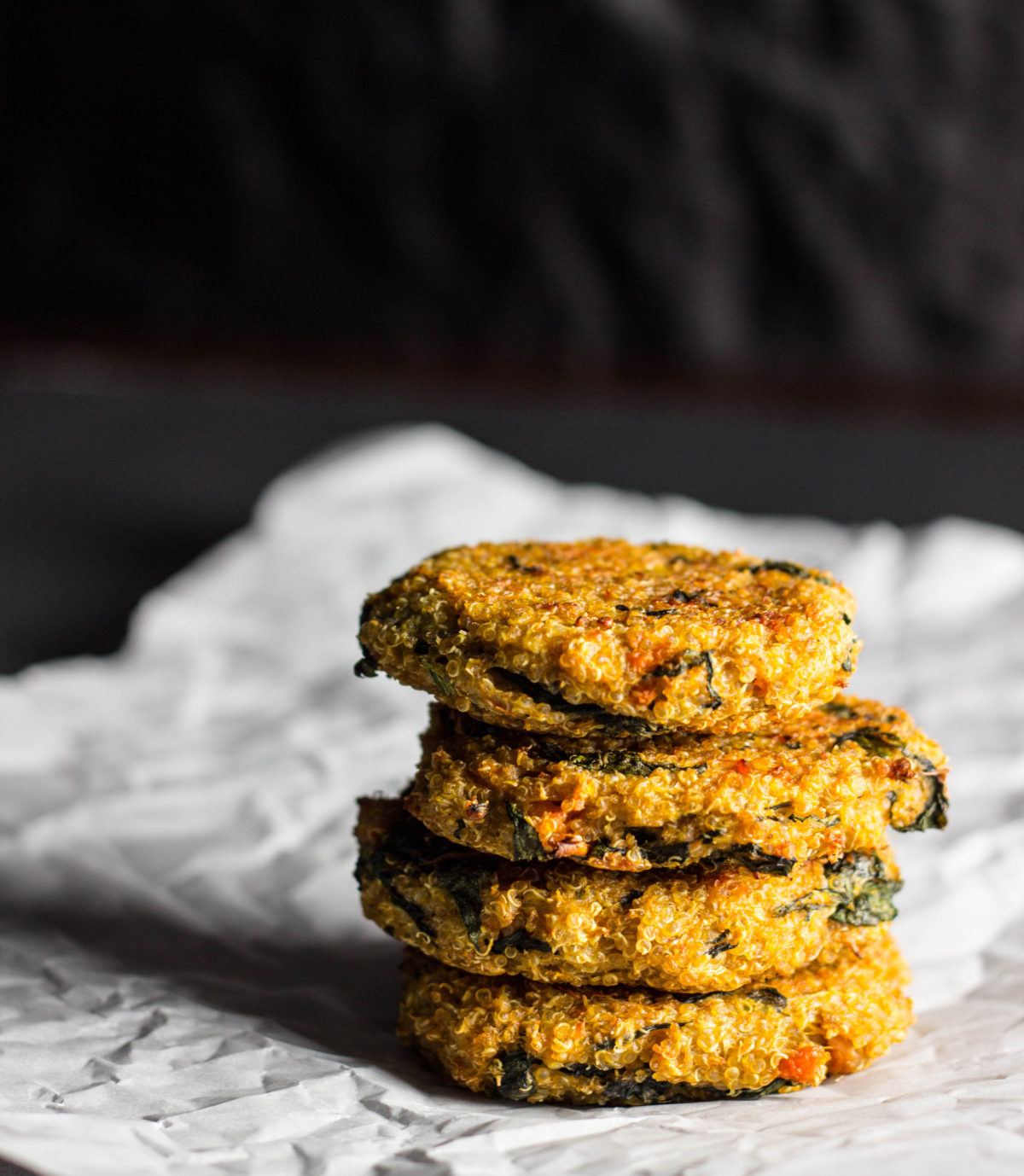 Sweet Potato Spinach Quinoa Burgers
Going vegan doesn't mean giving up burgers! This burger is packed with flavor, doesn't fall apart and actually good for you.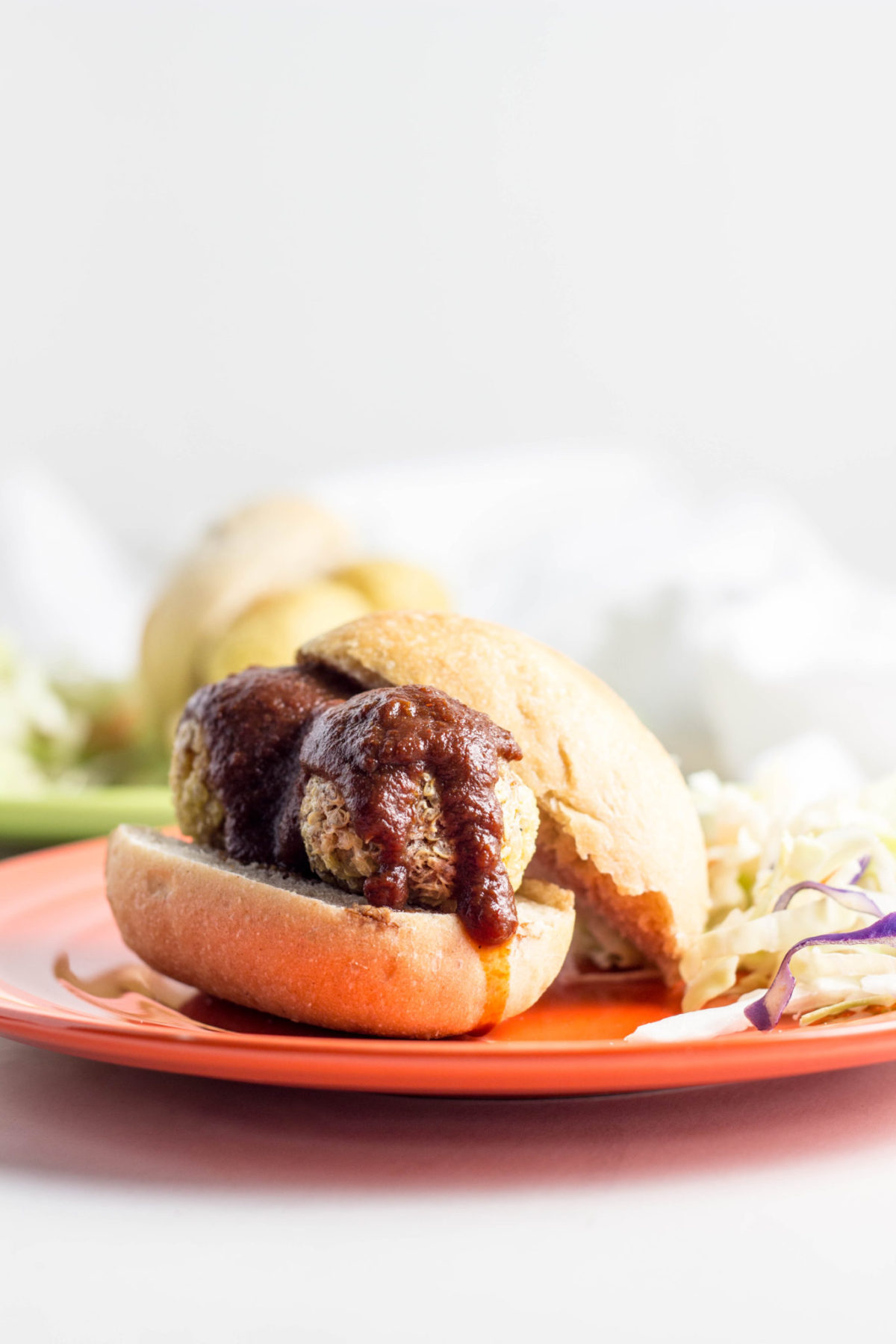 Vegan Barbecue Quinoa Ball Sliders
The quinoa balls are baked until crispy on the outside and topped with vegan barbecue sauce. Just add your favorite sides for a complete meal.
Tofu and Tempeh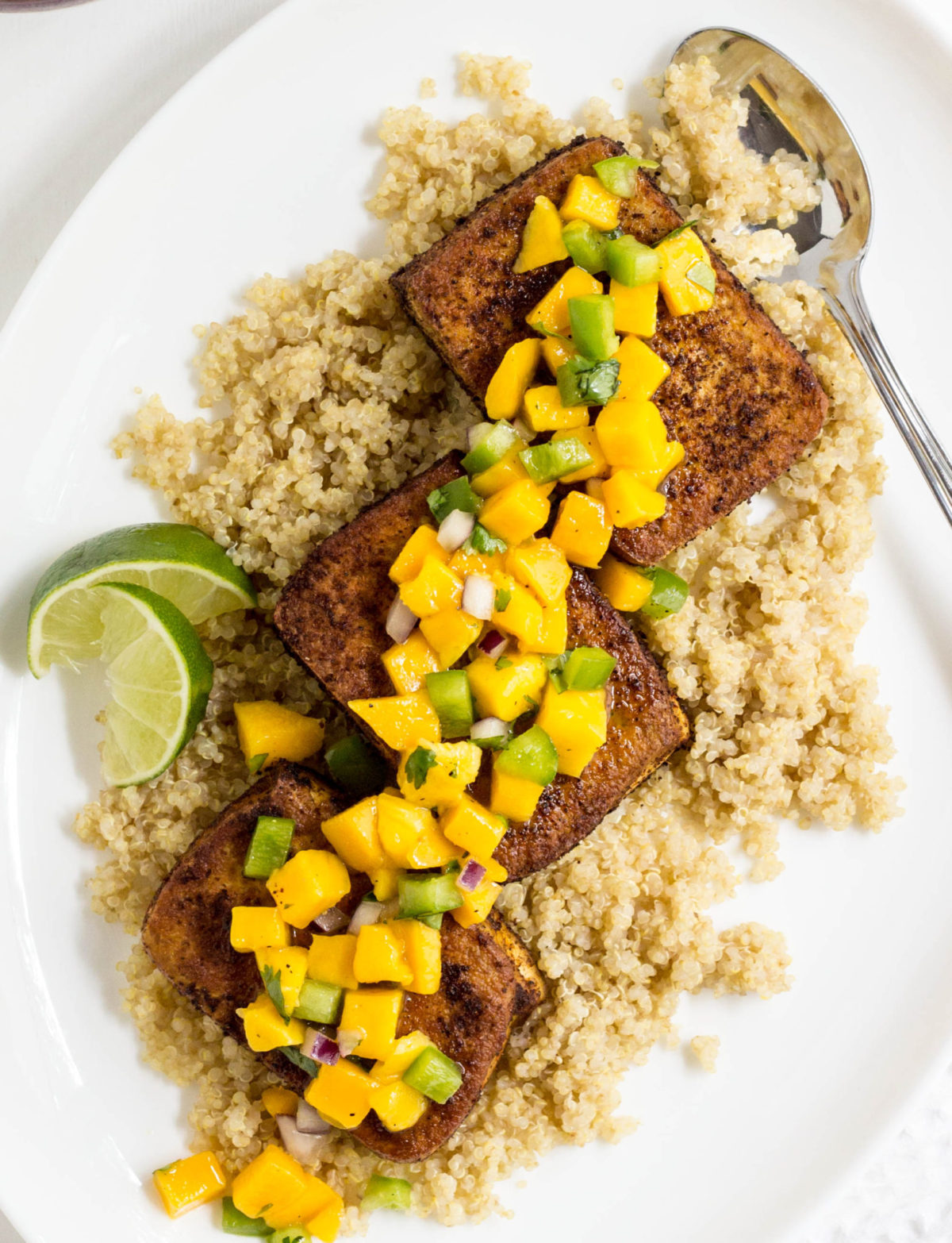 Fresh and flavorful, this spiced tofu is a great quick meal ready in 30 minutes or less.
Another super flavorful dish that proves tofu is anything but bland. Ready in 30 minutes.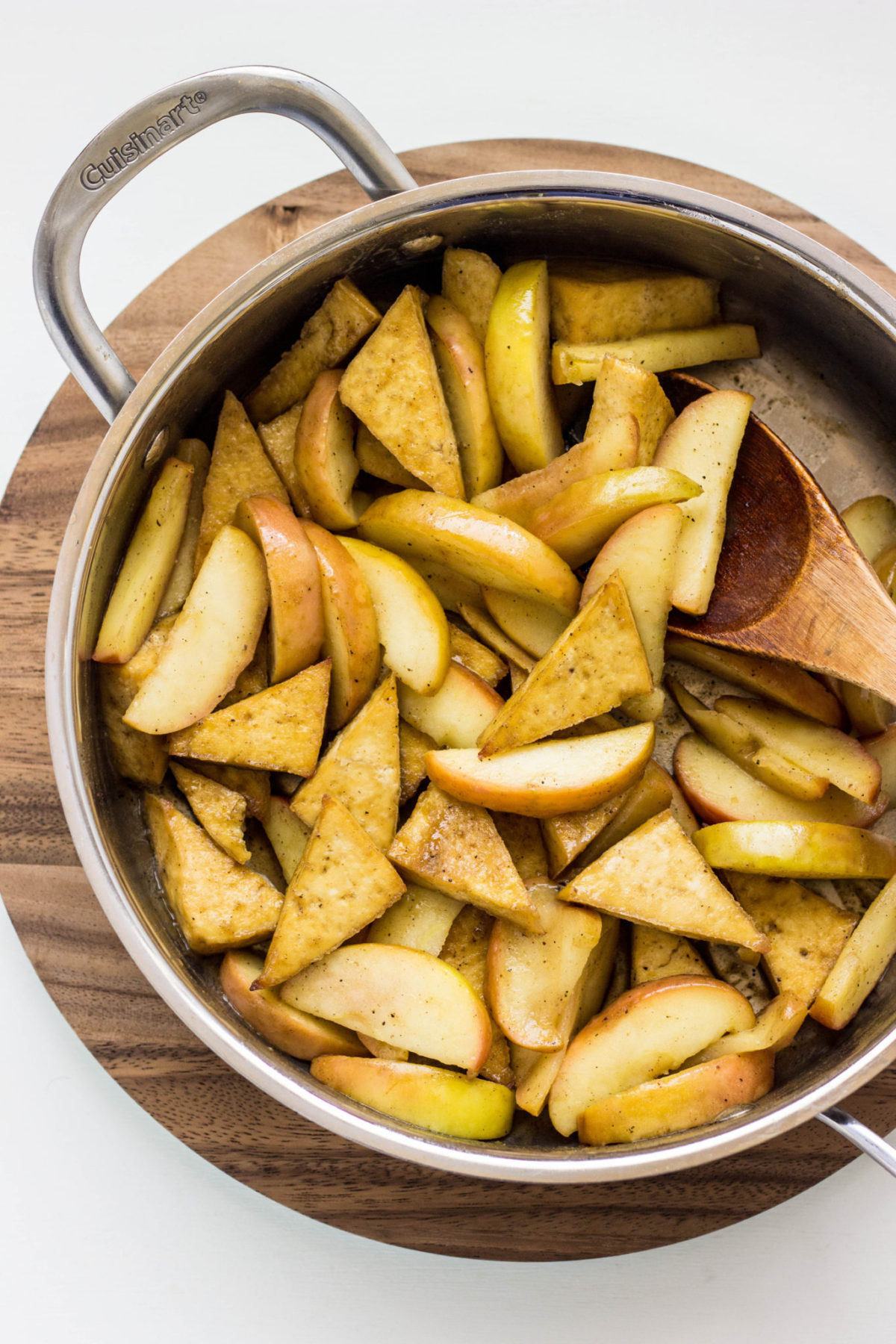 Baked tofu coated in a simple apple cider glaze with sautéed apples, this is a quick, easy and healthy dinner for any day of the week.
Brussels sprouts Tempeh Sheet Pan Hash
A super easy sheet pan meal with Brussels sprouts, sweet potato and flavorful tempeh.
Smoky Baked Tofu Black Eyed Peas Bowls
Crisp baked tofu in a sweet and smoky sauce with a side of black-eyed peas, greens and rice. A comforting meal that is sure to please!
Coated in panko breadcrumbs baked until crispy, these tofu sticks are a great alternative to conventional chicken strips.
Tacos and Quesadillas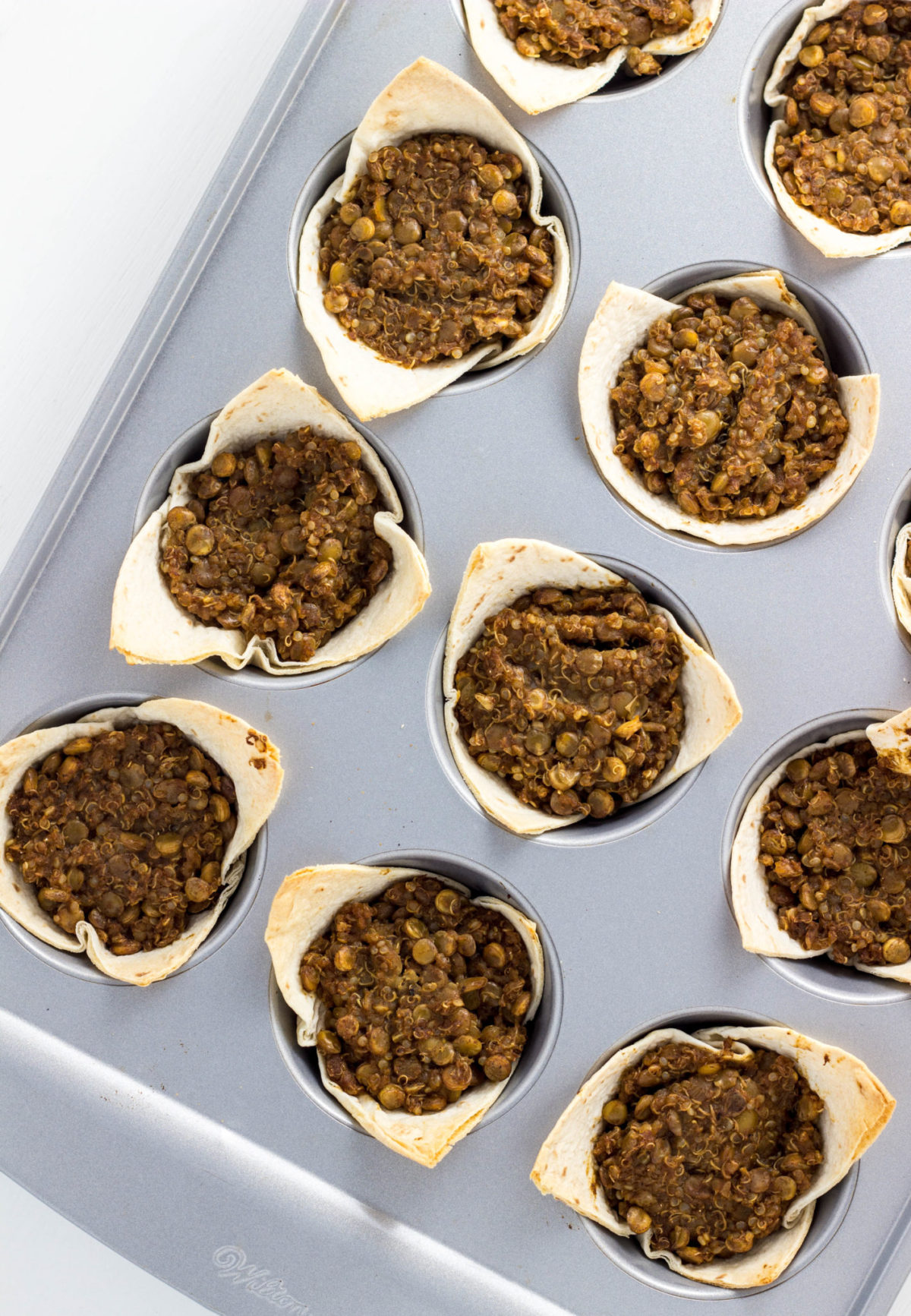 No need to skip Taco Tuesday, try these fun taco cups with a delicious lentil quinoa filling.
Chickpeas seasoned with a home made blend that gives them a mild spiciness paired with the sweet flavor of corn piled veggies and semi homemade chips.
Sweet Potato Black Bean Quesadilla
These quesadilla may not have cheese, but the don't sacrifice flavor. And their packed with nutrition
Other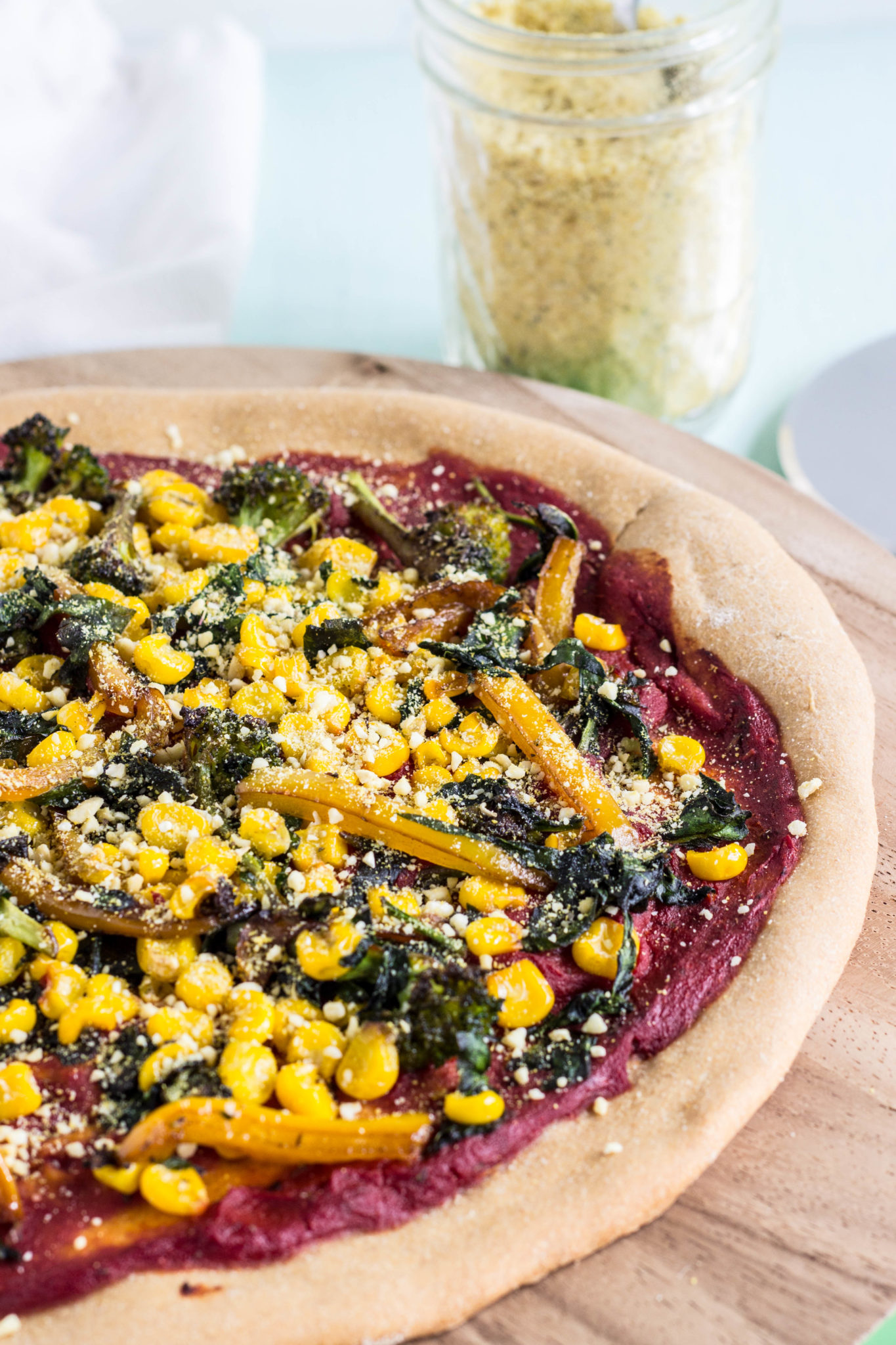 Whole Wheat Yeast Free Pizza Crust
A thin and crispy pizza crust that's ready to eat in about 35 minutes. Add your favorite toppings and enjoy!
Millet Stuffed Delicata Squash
So many wonderful flavors and textures packed into this squash. The filling is savory, a little sweet, nutty and little crunchy.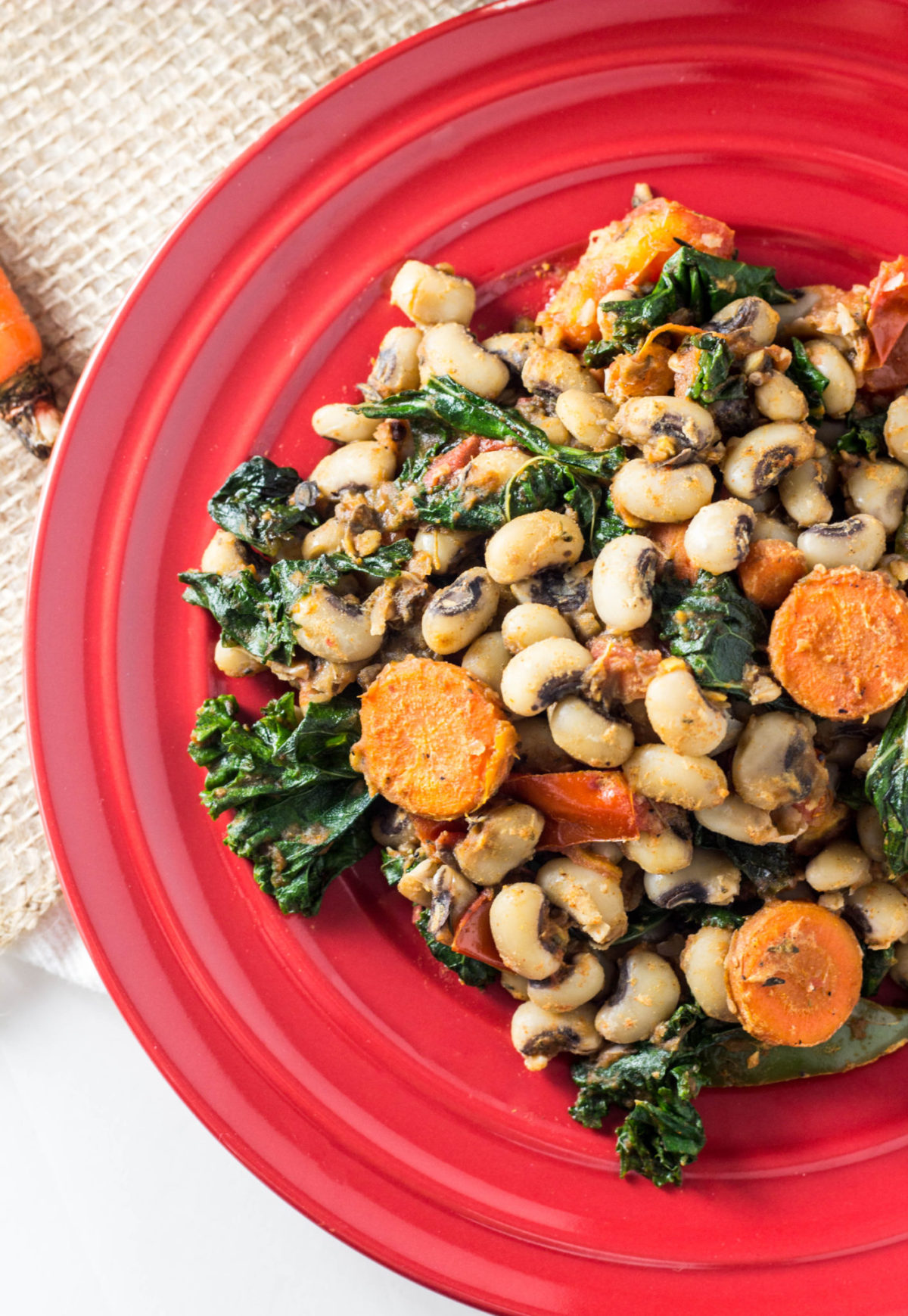 A quick and simple one skillet hash made with black eyed peas, carrots, kale and tomatoes.
Creamy Polenta with Mushrooms and Spinach
A simple, no fuss creamy polenta topped with sautéed mushrooms and wilted garlicky spinach and freshly toasted pine nuts.
This one pot dish is loaded with protein, so flavorful and ready in about 40 minutes.
I hope you enjoy these vegan dinners for Veganuary and they prove just how easy and absolutely delicious being vegan can be! If you make any of these recipes I'd love to know how it goes! Leave a comment and a rating below or tag @weelittlevegans on Instagram.