This Vegan Lentil Bolognese Sauce is simple, delicious, and kid friendly. Made with everyday ingredients in just one pot so it's a quick no fuss meal on busy nights!
Hello, it's been a little while! I hope you all had a wonderful Thanksgiving filled with lots of time with loved ones and of course plenty of delicious vegan food. We had a wonderful day filled with fun and laughter and a great meal. We made our usual seitan roast complete with all the fixins' including this casserole and a new gravy that even my not a gravy fan, mushroom hating daughter really liked. Yay, that's a major win in a my book! I'll be sharing the recipe for that gravy soon.
So, a little while back I shared a picture on Instagram of the Vegan Lentil Bolognese we were having for dinner and a few people were interested in the recipe so today I'm sharing my take on the traditional dish.
Conventional bolognese sauce consists of several types of meat, white wine, and milk along with veggies and tomatoes. Obviously this recipe doesn't have any of that so it won't taste exactly like the traditional dish, but it does taste amazing in it's own right.
The lentils provide a heartiness to the sauce while shredded carrot and onion and finely diced celery round out the flavor and pack in hidden nutrition. Shredding veggies in sauces like this is a great way to "hide" veggies for the kids who are pickier.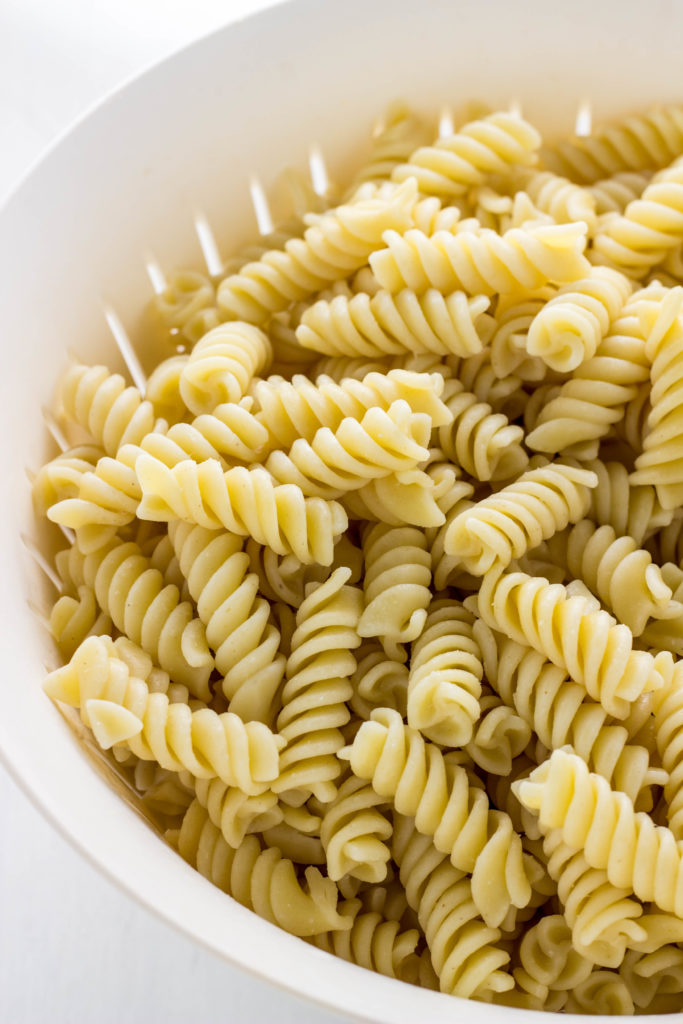 Normally bolognese sauce is served with a flat pasta like tagliatelle or tubed pastas like rigatoni, but we're going kid friendly here and my kids like the spirals of rotini. Feel free to use any pasta you like or that your little one's will eat.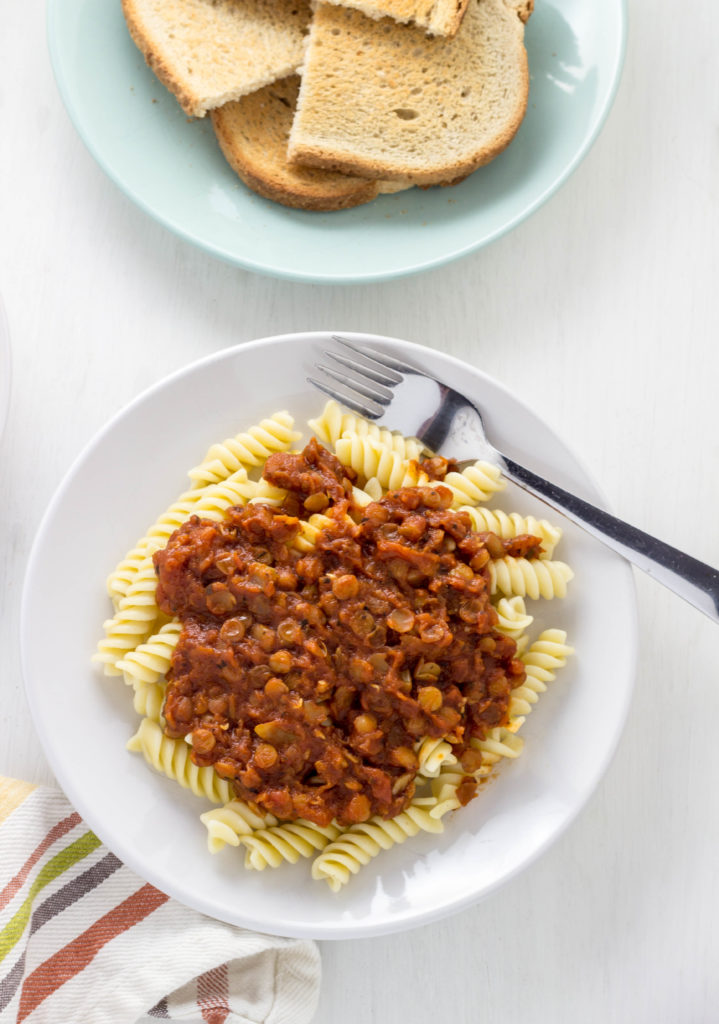 This bolognese sauce comes together in less than an hour with everyday ingredients you probably have on hand and uses just one pot. Perfect for busy nights when you need a quick and satisfying meal for the family!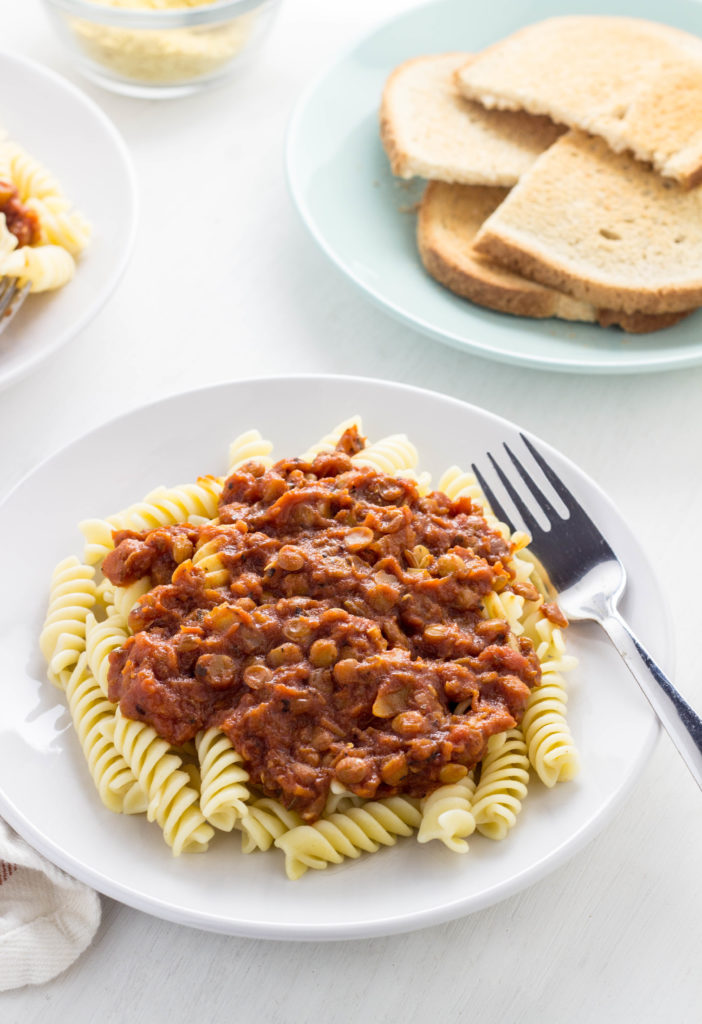 If you try this recipe, let me know how it turns out! Leave a comment below or snap a pic and tag it @weelittlevegans on Instagram so I'll be sure to see it!
Vegan Lentil Bolognese
Ingredients
1

lb

pasta

2

tablespoon

olive oil

½

an onion, diced or shredded or 1 teaspoon onion powder

1

carrot, shredded

1

celery rib, diced

2

large garlic cloves, minced

1

can

tomato paste

1

28 oz can crushed tomatoes

2

teaspoon

dried basil

½

teaspoon

dried oregano

½

tsp

dried thyme

1

cup

lentils

2

cups

vegetable broth or water

salt and pepper to taste
Instructions
Heat oil in a sauce pan over medium heat.

Add shredded carrot, diced celery, onion, and a pinch of salt. Cook for 5 minutes to start softening.

Add tomato paste and garlic. Stir and cook for 1 minute longer.

Add tomatoes, seasonings, lentils, and broth or water. Bring to a boil and reduce heat to a simmer and cover.

Continue to simmer for 30-40 minutes stirring occasionally or until lentils have softened and cooked through. Add additional broth or water if sauce starts to become to thick.

Taste and adjust seasonings and salt to your liking.

While sauce simmers, prepare pasta according to package directions.

When sauce is ready toss with pasta and serve with vegan parmesan or a sprinkle with nutritional yeast and bread, if desired.