Cozy and comforting this Apple Cider Glazed Tofu is a quick, easy and healthy dinner any day of the week!
*I received product from Nasoya. All opinions expressed are my own.
It's no secret we're tofu fans around here and I love coming up with new ways to use this super versatile ingredient. So, when Nasoya asked me to create a new recipe featuring their tofu, I was beyond happy to do it. With fall and winter flavors in mind, I came up with this Apple Cider Glazed Tofu. This dish is the perfect cozy, comforting meal for this time of year and was a total hit with the family.
what's in it
For this dish, I started with Nasoya's Organic Super Firm Tofu. I used my favorite technique for making the tastiest tofu, baking in the oven. Then finished it with a delicious and simple apple cider glaze and sautéed apples. Serve it with roasted or steamed vegetables for a healthy, protein packed meal. The whole dish comes together in under 45 minutes making it great even for busy weeknights.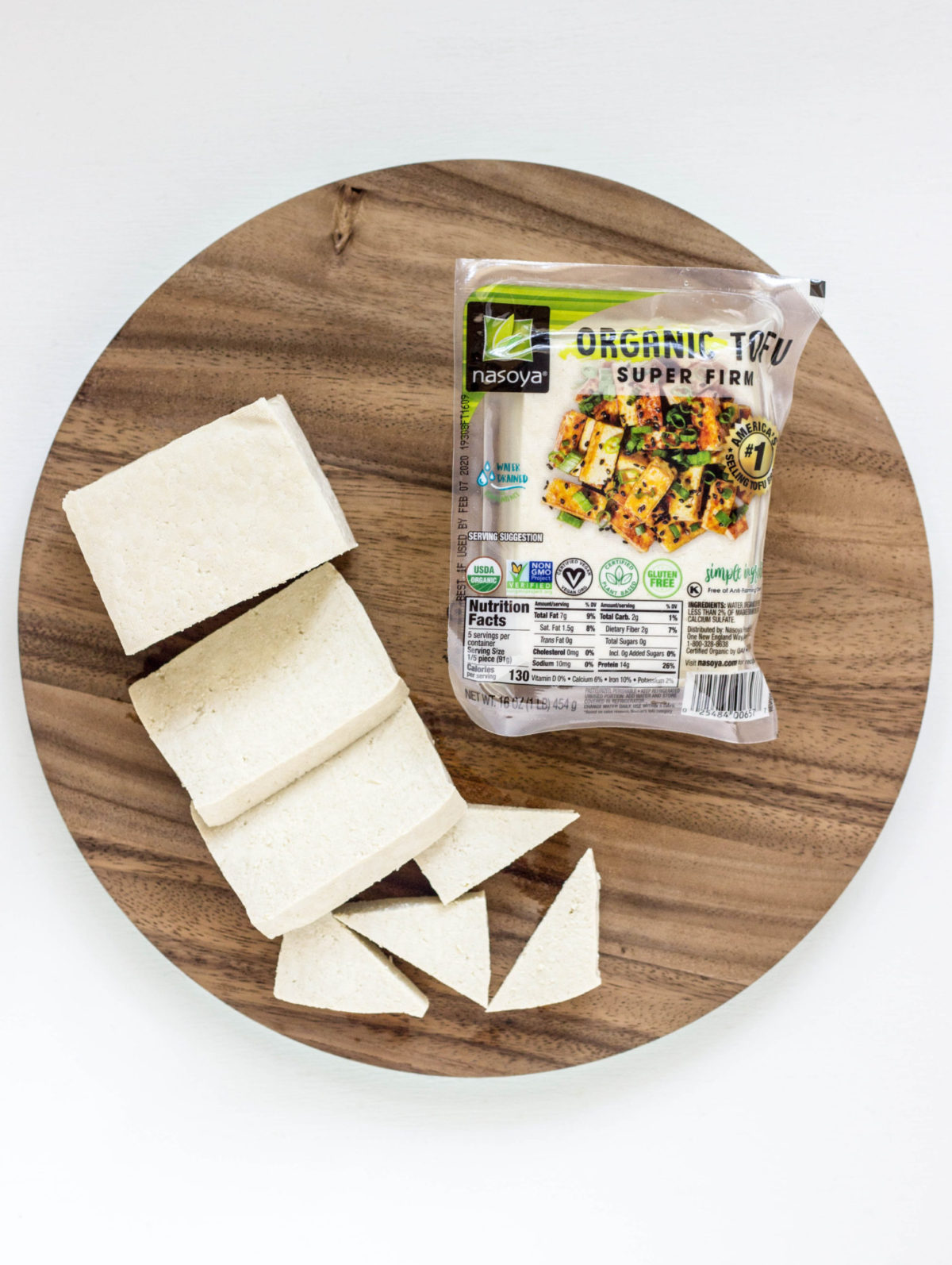 Let's talk about Nasoya tofu
For over 30 years, Nasoya has been a leading provider of natural and organic foods. With Nasoya's passion for authentic, wholesome products made with the highest quality of ingredients, it's not surprising their line of organic tofu is America's number one selling brand. Our family loves this versatile ingredient too and enjoys Nasoya's tofu regularly in various dishes ranging from breakfast to dinner and even desserts. Choose from Organic Firm, Organic Super Firm, Organic Silken, or Organic Extra Firm to create great tasting, healthy dishes for any occasion.
Nasoya's innovative packaging and products make Nasoya tofu a convenient choice that can easily be prepped, prepared and enjoyed. I absolutely love the water drained packs that are ready to use. It's super simple to use and since there's no need to press the tofu I can have dinner on the table in a snap.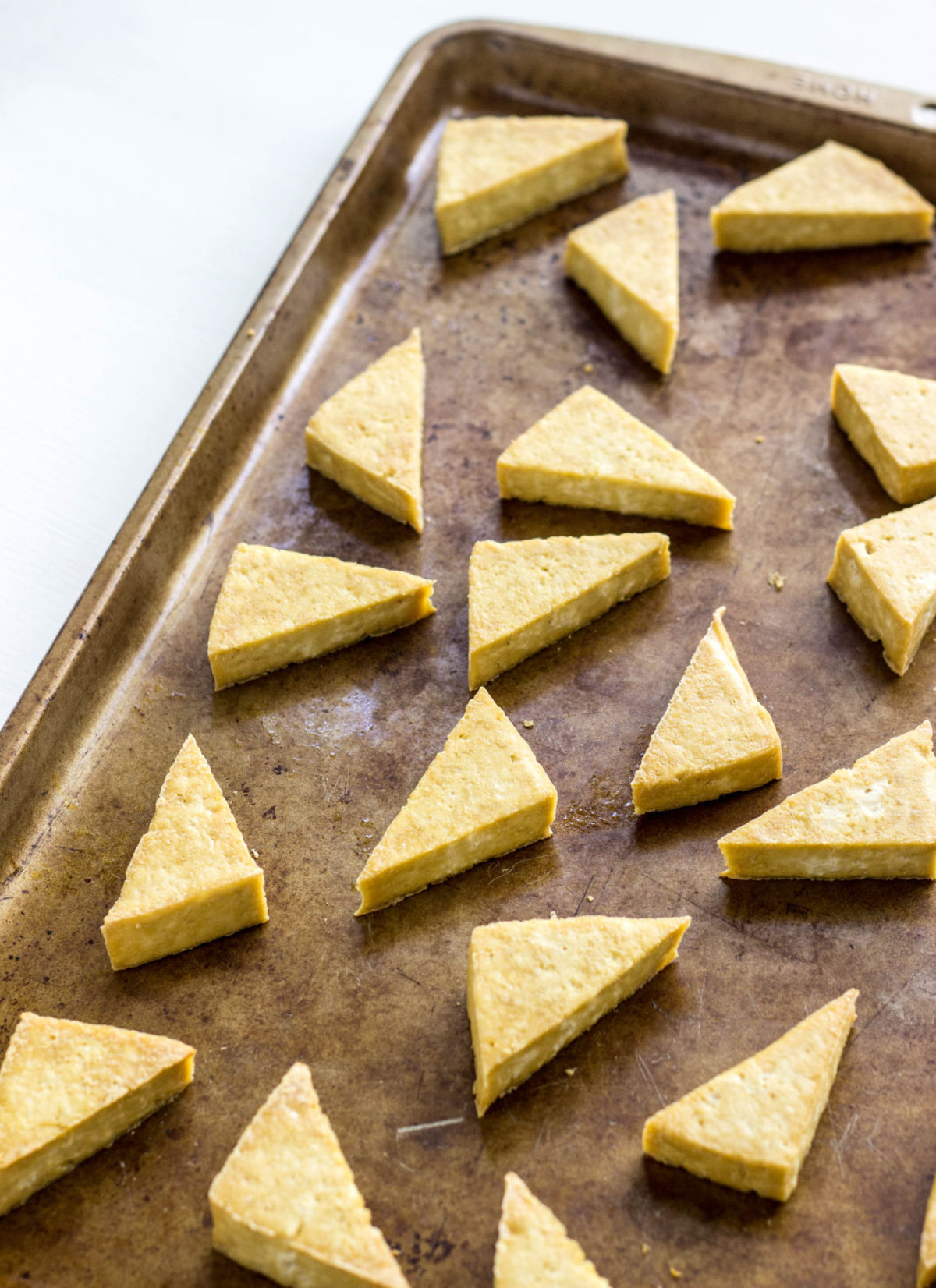 Nasoya's tofu is also a great source of plant-based protein, with up to 9 grams of protein per serving, making it a great option for vegans, vegetarians, and anyone looking for a healthy source of plant rich protein. Plus, it's made with simple, clean ingredients like water, soy and salt. No weird stuff, just a pure, delicious and healthy protein, I can feel good about.
We love this Apple Cider Glazed Tofu and hope you will too! As always, let me know what you think!
If you make this recipe, I would love to know how it turns out! You can leave a comment and rating below or snap a pic and tag it @weelittlevegans on Instagram so I'll be sure to see it!
Apple Cider Glazed Tofu
Ingredients
1

package

Nasoya Super Firm Tofu, pre-pressed and ready to cook

3

apples

1

tablespoon

maple syrup

½

cup

apple cider

1

tbsp

dijon mustard

¼

teaspoon

salt

⅛

teaspoon

pepper

¼

teaspoon

ground sage or 1 teaspoon fresh sage, chopped
Instructions
Preheat oven to 350 degrees. Line a baking sheet with parchment paper and set aside.

Cut tofu into bite sized wedges. Arrange on prepared baking sheet.

Bake for 15 minutes and flip. Continue cooking for 15 minutes longer.

While tofu bakes, core and slice apples. You can also peel the skin, if desired.

Add apples to a large skillet and sauté over medium heat for 5-6 minutes or until apples just begin to soften. Add a tiny bit of water if apples stick. Transfer softened apples to a dish and set aside.

In a small bowl, whisk together apple cider, maple syrup, dijon mustard, salt, pepper and sage.

After tofu has baked, pour apple cider mixture into the same skillet used to sauté the apples. Heat over medium for 1 minute, stirring to allow the mixture to better incorporate.

Add tofu wedges to skillet and toss or spoon apple cider over tofu to coat. Continue to spoon mixture over tofu as it reduces and thickens to create a glaze. This will take about 5 minutes.

Add the sauteed apples as the glaze thickens and toss to lightly coat. Once glaze has thickened fully, remove from heat.

Serve with roasted or steam vegetables for a complete meal.