A dark chocolate shell with a delicious spiced pumpkin filling, these homemade Vegan Pumpkin Peanut Butter Cups could not be easier. Made with just 6 ingredients and ready in about 30 minutes plus they taste so much better than store bought.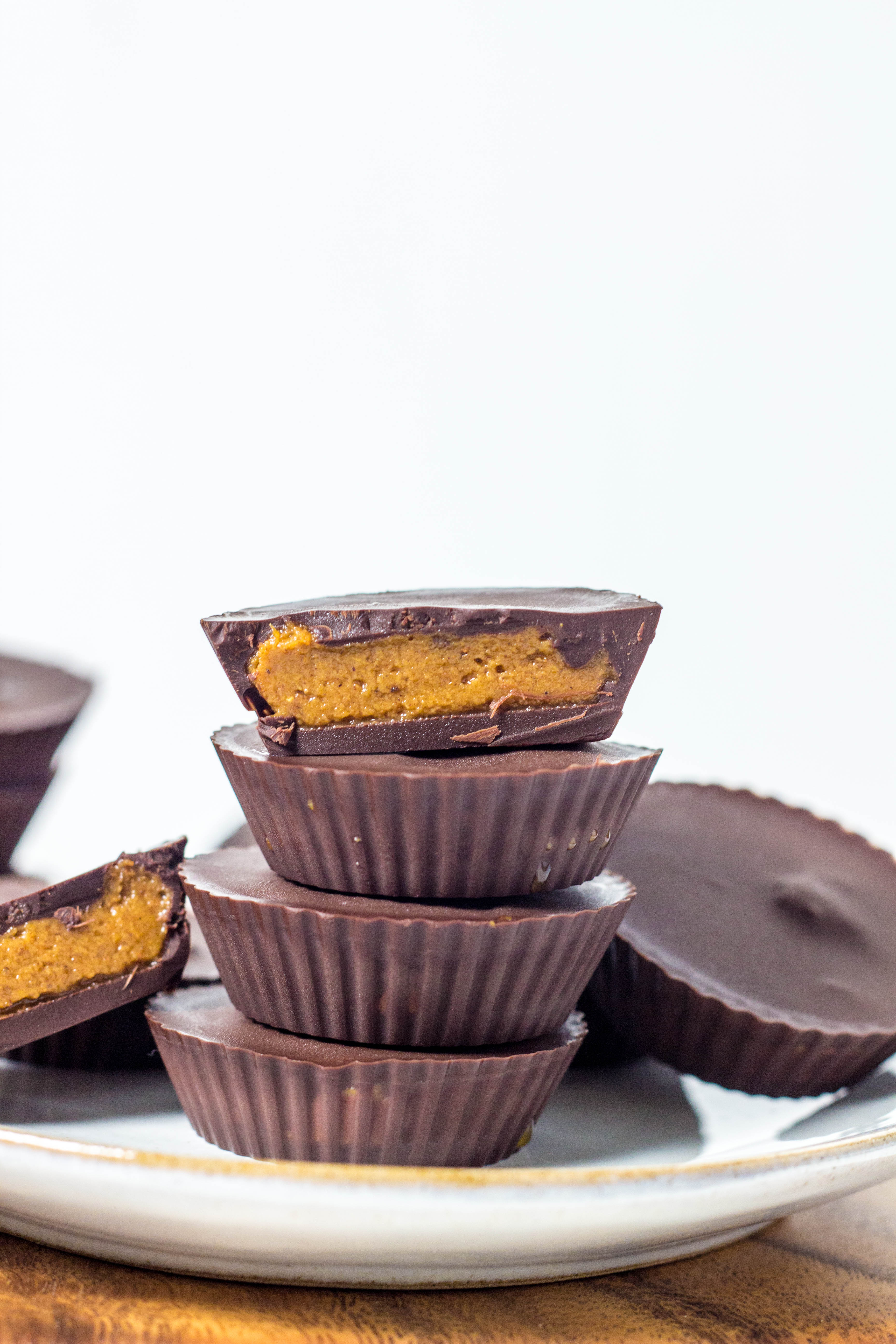 Halloween with vegan kiddos can be a bit challenging especially when it comes to trick or treating. We've decided to make it as close to normal as we can and allow the kids to go around collecting whatever the neighbors are giving out. After that we head over to grandma's house (we live in the same neighborhood) and we switch out anything non-vegan for the vegan candy she makes sure to have for them. The non-vegan stuff just goes into the bin to be given out. I also make vegan versions of popular candies like these oh so delicious Vegan Pumpkin Peanut Butter Cups.
There are also a few other treats inspired by popular candies such as these bites, raisins, and cups if you need a few more ideas.
Jump to:
ingredients
The best part of these pumpkin peanut butter cups besides the pumpkin obviously, you only need 6 ingredients. There's nothing artificial here and the taste is so much better than the store bought ones I and maybe you too, grew up eating.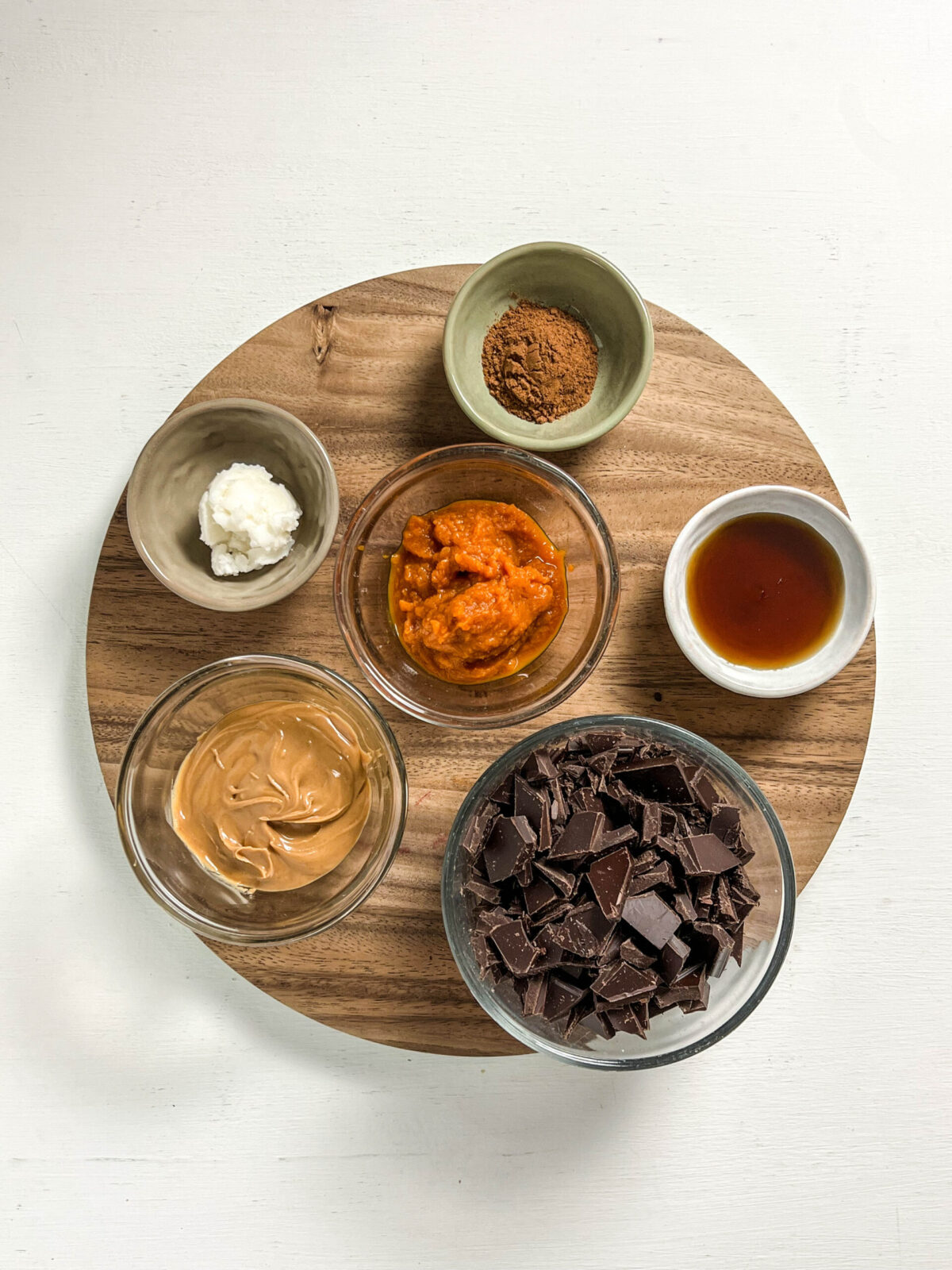 vegan chocolate of choice
coconut oil
pumpkin puree
natural peanut butter
maple syrup
pumpkin pie spice
See recipe card for quantities.
instructions
The process to make these pumpkin peanut butter cups is not difficult at all requiring about 20 minutes from start to finish. You'll need a muffin pan and some kind of liner. I use a standard sized muffin pan and silicone liners for ours, but you can definitely use a mini muffin pan if you prefer a more bite sized morsel.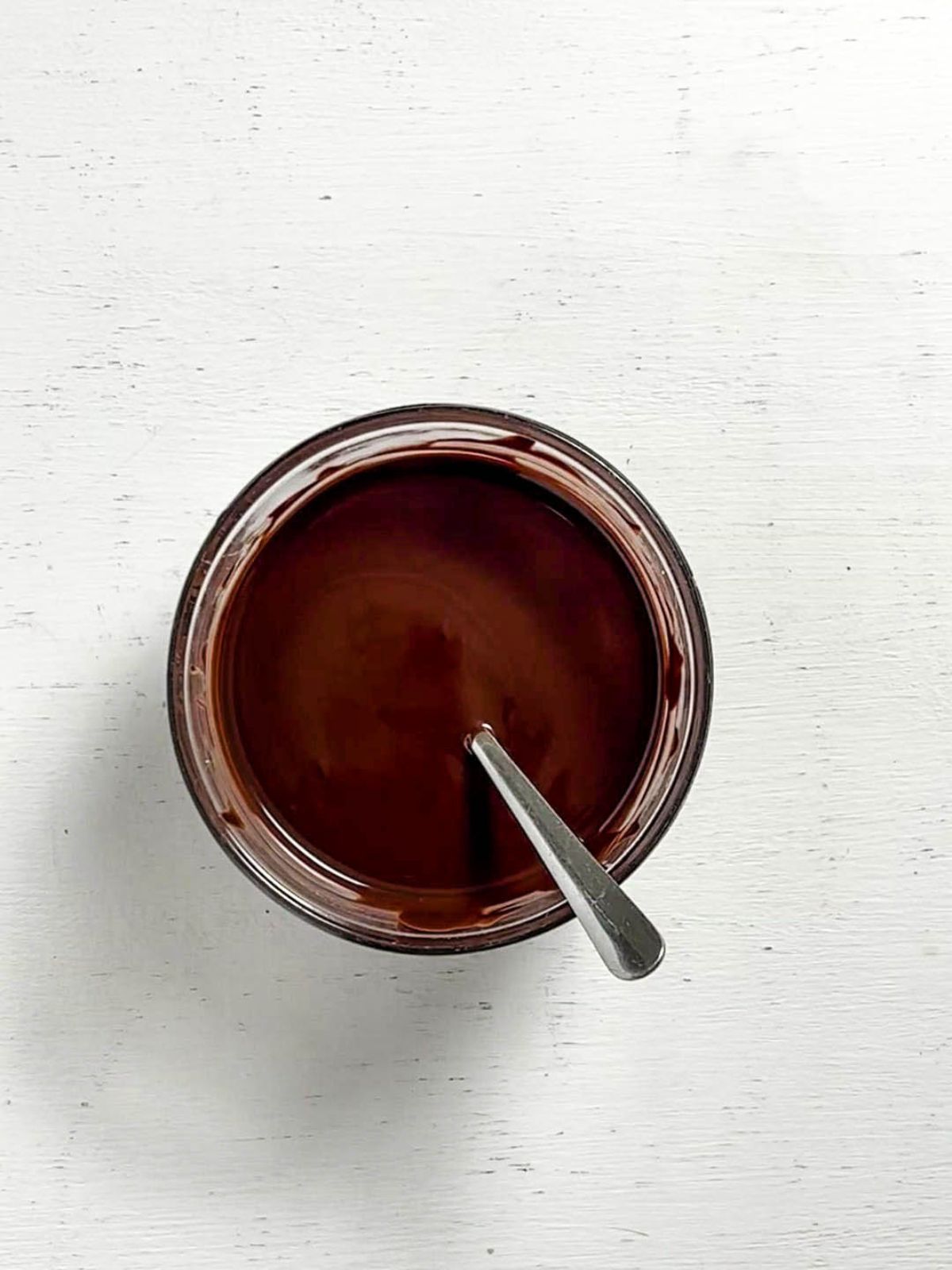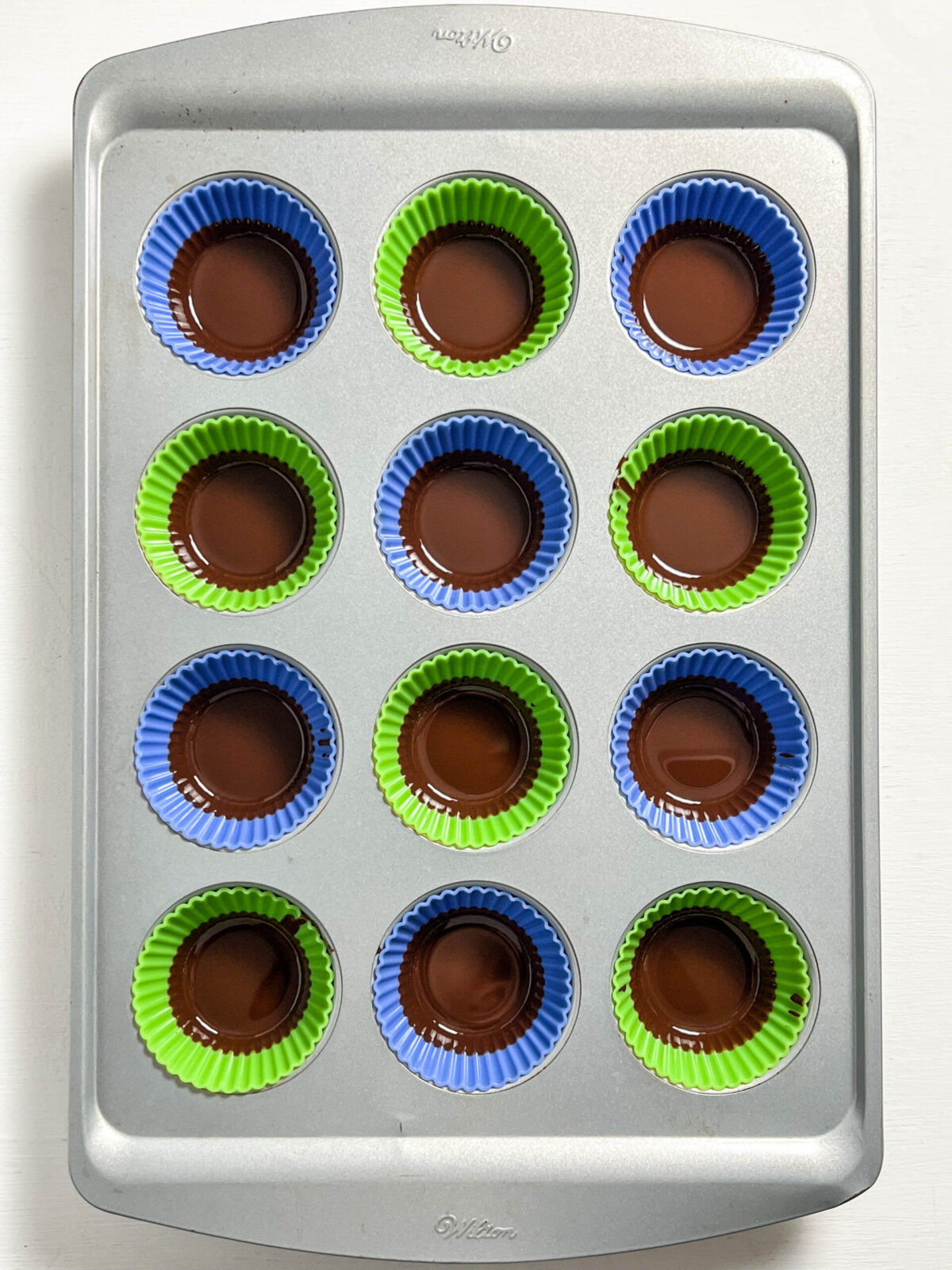 Place chocolate and coconut oil in a microwave safe bowl and heat for 20 seconds at a time until melted completely.
Line the muffin pan with liners and spoon a small amount of melted chocolate into each. Place the pan in the freezer for a few minutes to set the chocolate.
Prepare the filling by combining the pumpkin, peanut butter, maple syrup and pumpkin pie spice and stirring until fully incorporated and smooth. Spoon filling into each muffin well and smooth the top.
Spoon remaining melted chocolate over the top and return to the freezer to firm up and set completely.
Hint: When spooning the first bit of chocolate I spoon all of the wells first and then lift and rotate the pan to coat the sides of the liner about a quarter of the way up.
equipment
You will need a muffin pan either standard size or mini work, cupcake liners and access to a freezer. A fridge can also be used but will require a few minutes longer to set chocolate.
storage
For best taste, store candies in air tight container in the freezer or fridge until ready to enjoy.
And if you do try this recipe, let me know how it turns out! Leave a comment below or snap a pic and tag it @weelittlevegans on Instagram so I'll be sure to see it!
Vegan Peanut Butter Pumpkin Cups
Ingredients
7

oz

vegan chocolate bar

I use 2 Lindt 70% chocolate bars.

1

tbsp

coconut oil

5

tbsp

pumpkin puree

5

tablespoon

natural peanut butter

We like Smucker's Natural.

2

tbsp

maple syrup

2

teaspoon

pumpkin pie spice
Instructions
Place cupcake liners in muffin pan. Set aside.

Place chocolate and coconut oil in a microwave safe bowl and heat for 20 seconds at a time until melted completely.

Spoon about 1 ½ teaspoon of melted chocolate into each well of lined muffin pan. Be sure the bottom and about a ¼' up the sides of liner is coated. MY TIP : I spooned the chocolate into each well and then lifted the pan, gently swirling it to coat the sides.

Place muffin pan in the freezer for 5-10 minutes until chocolate is hardened.

Prepare filling by stirring together pumpkin puree, peanut butter, maple syrup, and pumpkin pie spice.

After chocolate has set, remove from freezer. Spoon about a tablespoon of pumpkin mixture into each liner and smooth into an even layer.

Spoon melted chocolate over the top to thoroughly cover pumpkin filling.

Return to the freezer for 30 minutes. Store candies in a container in the freezer for best taste.