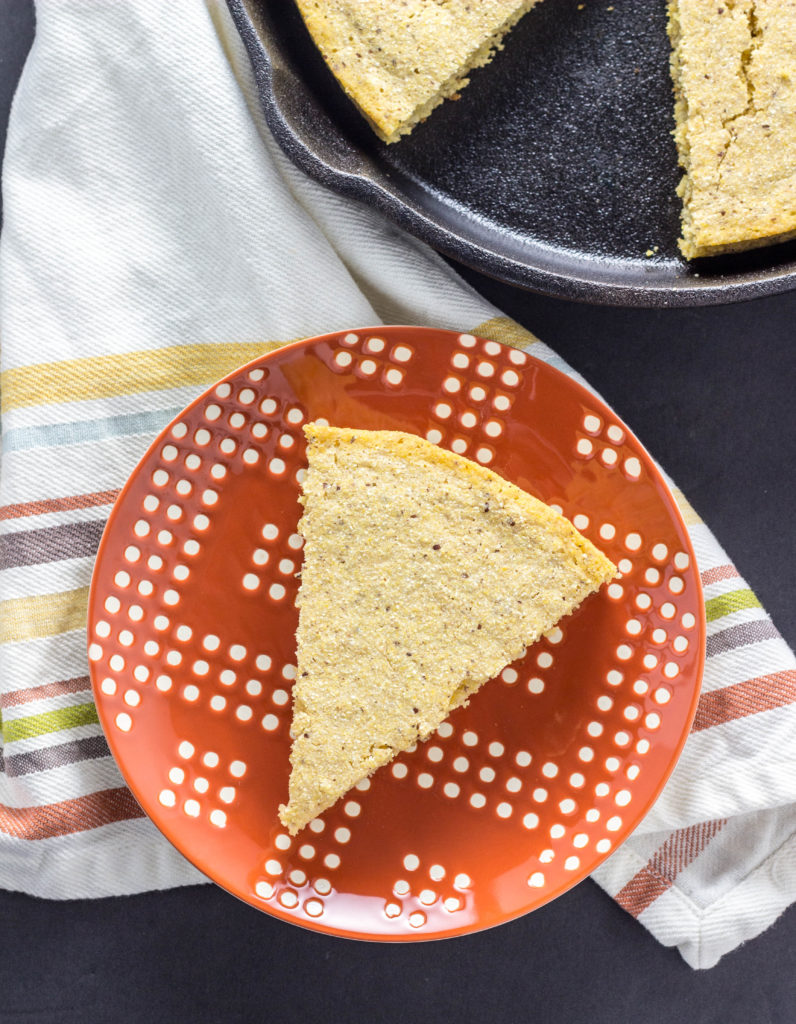 We're finally starting to get some cooler temperatures here and it is so nice. Don't get me wrong, I love the summertime, but it's really nice to get a break from the heat. Cooler temperatures just beg for opening all the windows in the house and  letting all the cool breeziness in and subsequently giving the a/c and my wallet a break. I'm all about using what nature has to offer and if it helps my budget in the process even better.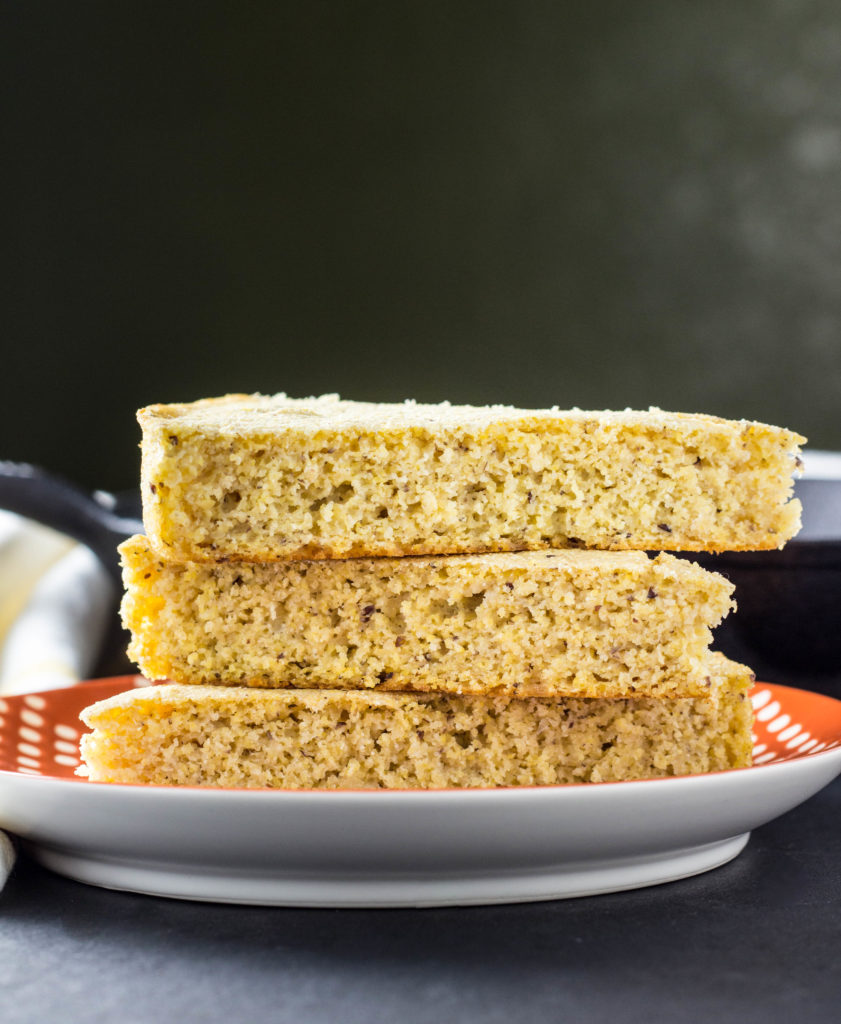 I also start thinking about warming comfort foods. For me, that means lots of soups, casseroles, stews, chili, and a big ol' hunk of cornbread on the side. Yum! But only if that cornbread is in true southern style meaning there's no sugar in it. Adding sugar makes it corn cake, not cornbread! Sorry, it just does.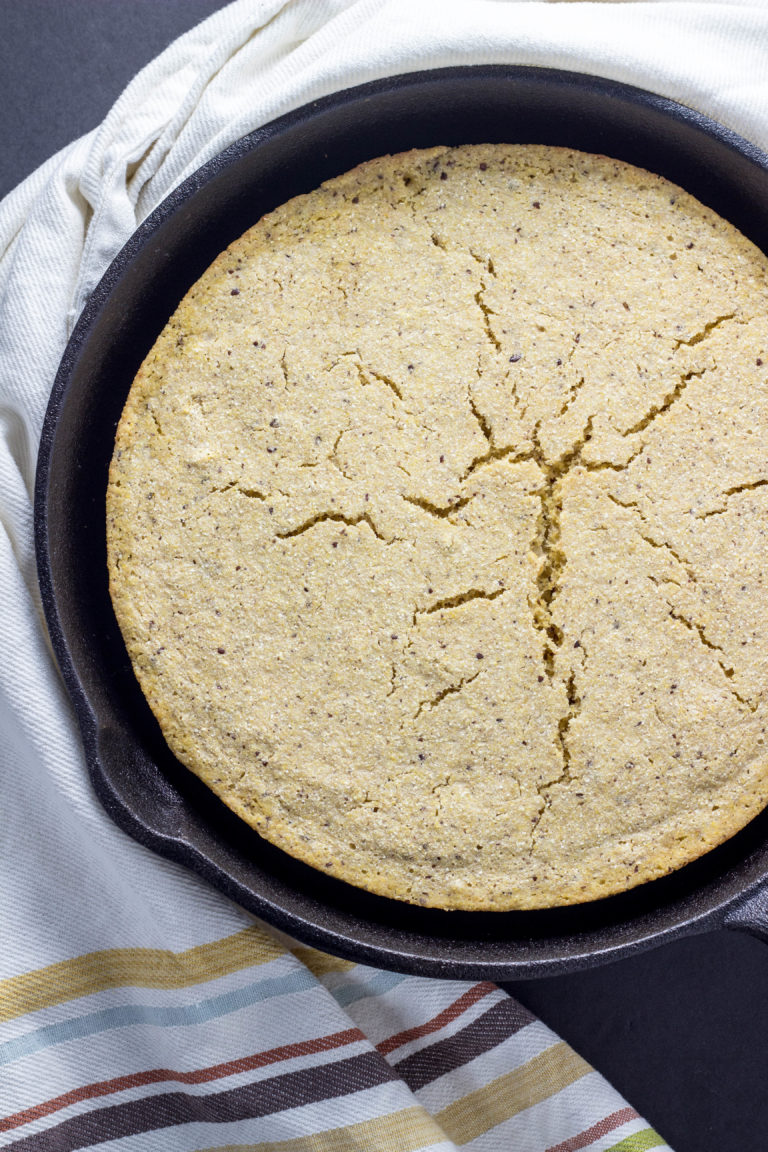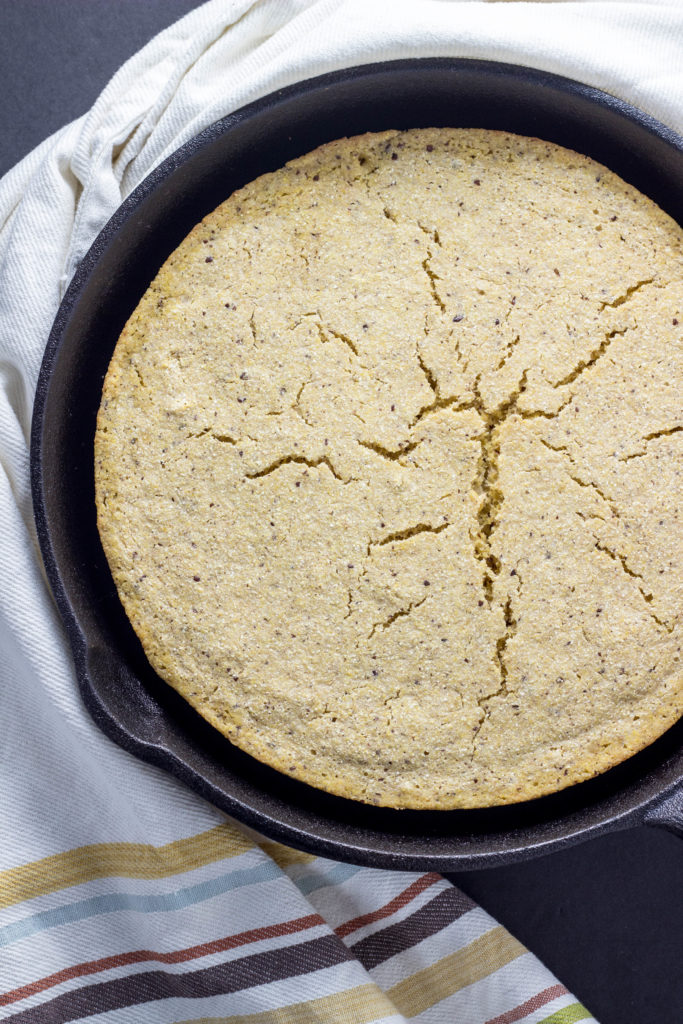 I also really wanted to keep this cornbread oil free so I used a small bit of applesauce instead for moistness, but don't worry there's no detectable sweetness. Of course, you can always use oil if you want. Just omit the applesauce and use ¼ cup oil or melted vegan butter of choice or use a combination of oil/butter and applesauce.
The size of your cast iron skillet doesn't matter too greatly so if you don't have a large one don't worry. I've made this in as small as a 7 inch skillet, which I actually prefer because I like a thicker chunk of bread for smothering in chili. My kiddos prefer it thinner(and with jam, they're not purists) so I compromise there. But you will never find sugar in my cornbread. Nope, it just won't happen.
Here's a shot of the thicker slices made in the smaller skillet.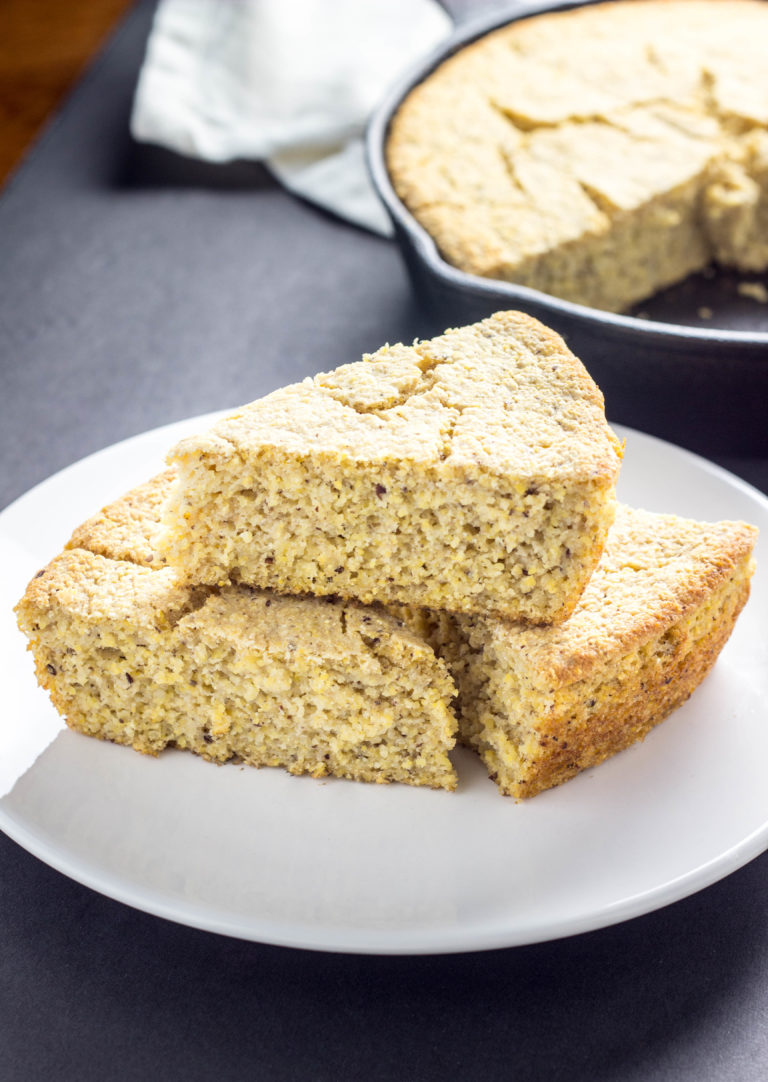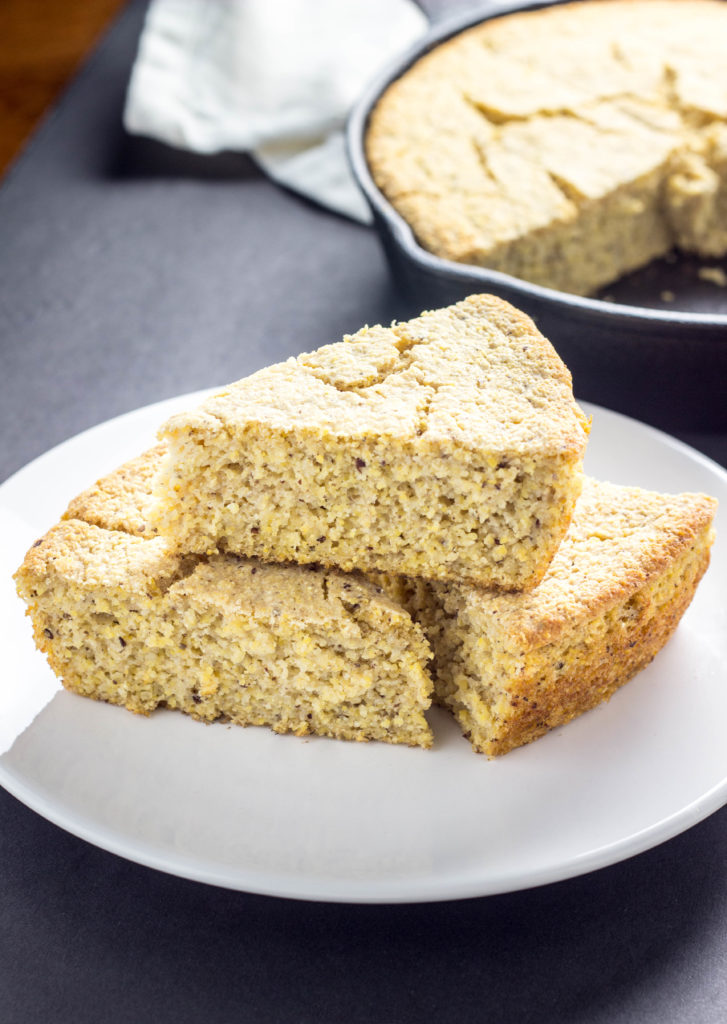 The sugar/no sugar debate aside this cornbread hit the spot nicely especially with my Three Bean Chili. The recipe for that will be coming up later this week so be on the look out for it.
If you try this recipe, let me know how it turns out! Leave a comment below or snap a pic and tag it @weelittlevegans on Instagram so I'll be sure to see it!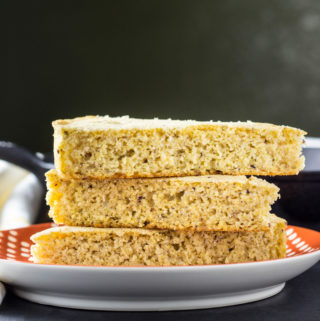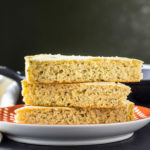 Oil Free Skillet Cornbread
Ingredients
1 ½

cups

corn meal for gluten free OR 1 cup corn meal and ½ cup flour

⅓

cup

applesauce

1

tablespoon

ground flax seeds

2

tablespoon

water

1

cup

unsweetened plain almond milk

1

tablespoon

apple cider vinegar

2

teaspoon

baking powder

½

teaspoon

salt

oil for skillet
Instructions
Preheat oven to 425 degrees. Place cast iron skillet in oven while it preheats.I used an 11 inch.* See notes.

Whisk together ground flax seed and water in a small bowl. Set aside to thicken and create a flax egg.

Add apple cider vinegar to milk and set aside for about 5 minutes.

In a large bowl add cornmeal, flour if using, baking powder, salt, and combine thoroughly. Add applesauce, milk mixture, and flax egg to dry ingredients. Mix just to combine.

Remove skillet from oven and add a dab of oil or cooking spray to coat the bottom. Pour cornbread batter into skillet and bake for about 20 minutes until edges pull away from skillet and a toothpick inserted comes out clean.
Recipe Notes
You can use whatever size skillet you gave on hand, you'll just need to adjust the baking time. When baked in my 7 inch skillet it needs about 35 minutes. I wouldn't use any smaller of a skillet than this because there will be too much batter for anything smaller. If you don't have a skillet you could also use a baking dish.