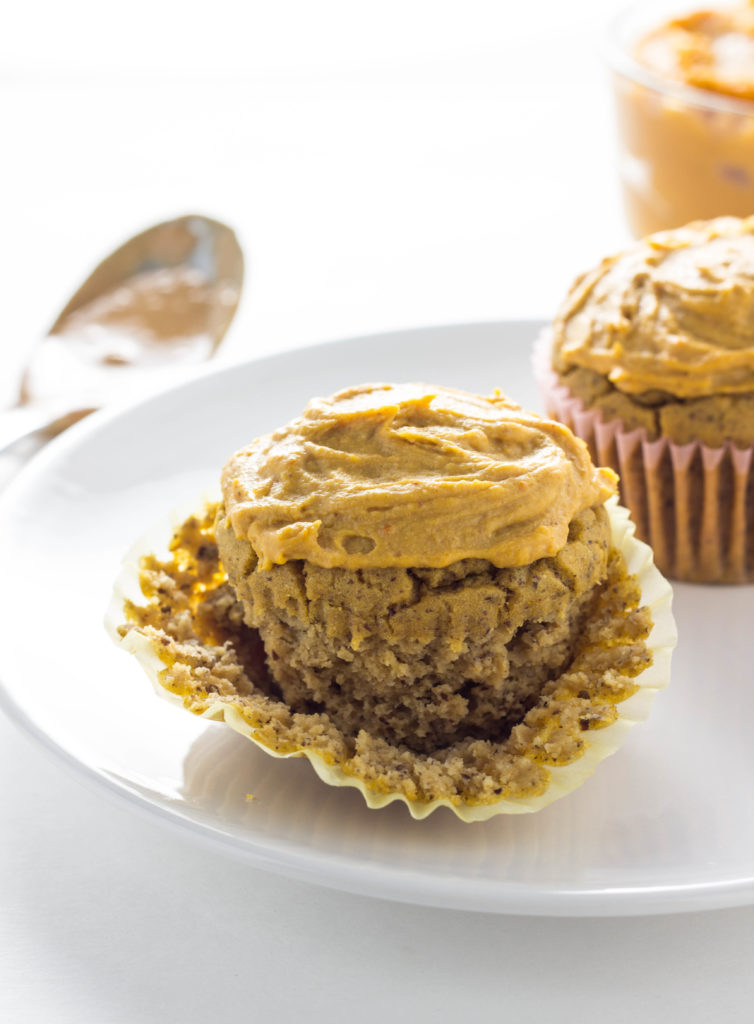 Alright, this one is for the dogs. Yesterday was our little girl Chloe's birthday. She's 8! She joined our family about a year ago and is just the sweetest, most cuddly little dog ever. And can I just say how awesome older dogs are. I know most people prefer the puppies, but I just love the older ones. They may be a little more set in their ways, but they are just as affectionate and sweet as the younger ones and bonus they're usually already house trained.
With everything that's been going on lately, I'm all for celebrating the positive in life. So, I made these easy peasy Peanut Butter Pumpkin Pupcakes for Chloe's birthday this year. I know this may seem silly to some of you, to celebrate a dog's birthday, but why not? We treat them like they're part of the family and love them the same, so why not make a special treat for them to mark the day they were born(or became part of the family).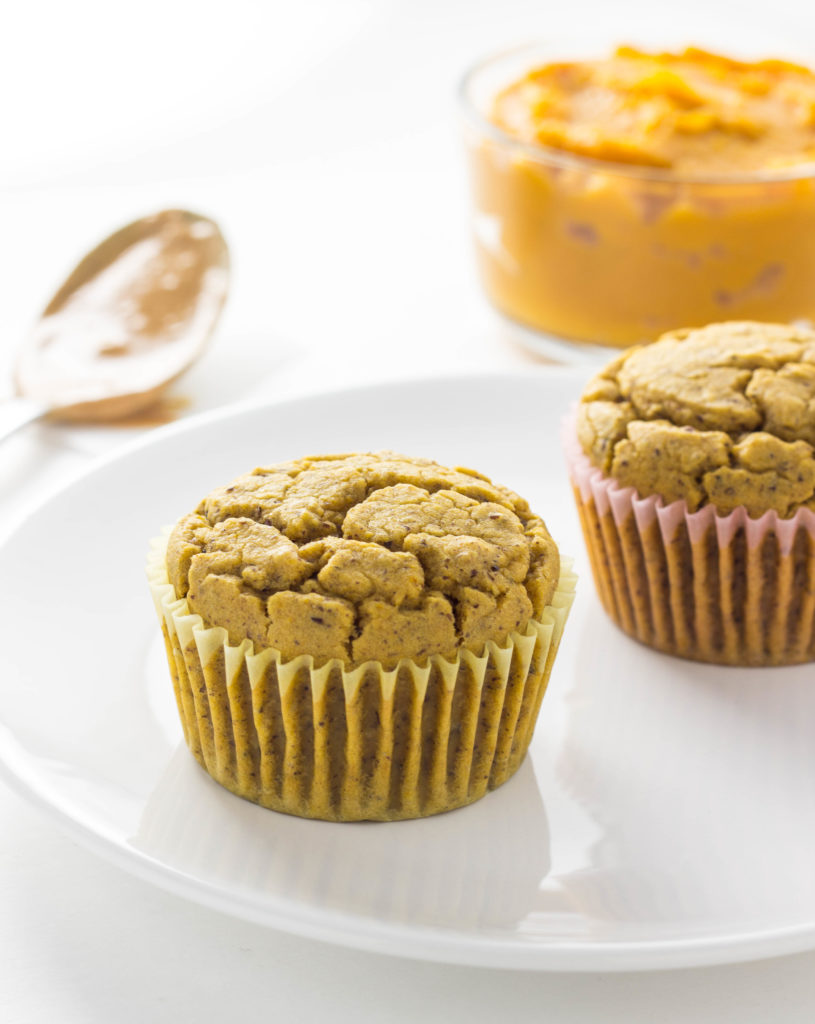 These pupcakes are so simple to make requiring just 6 ingredients and 20 minutes. The ingredients are safe for dogs and these cakes are also vegan, wheat free, oil free, and sugar free. So technically, almost anyone could eat them although if you wanted to enjoy them yourself I would recommend using maple syrup in place of some of the water to sweeten things up a bit.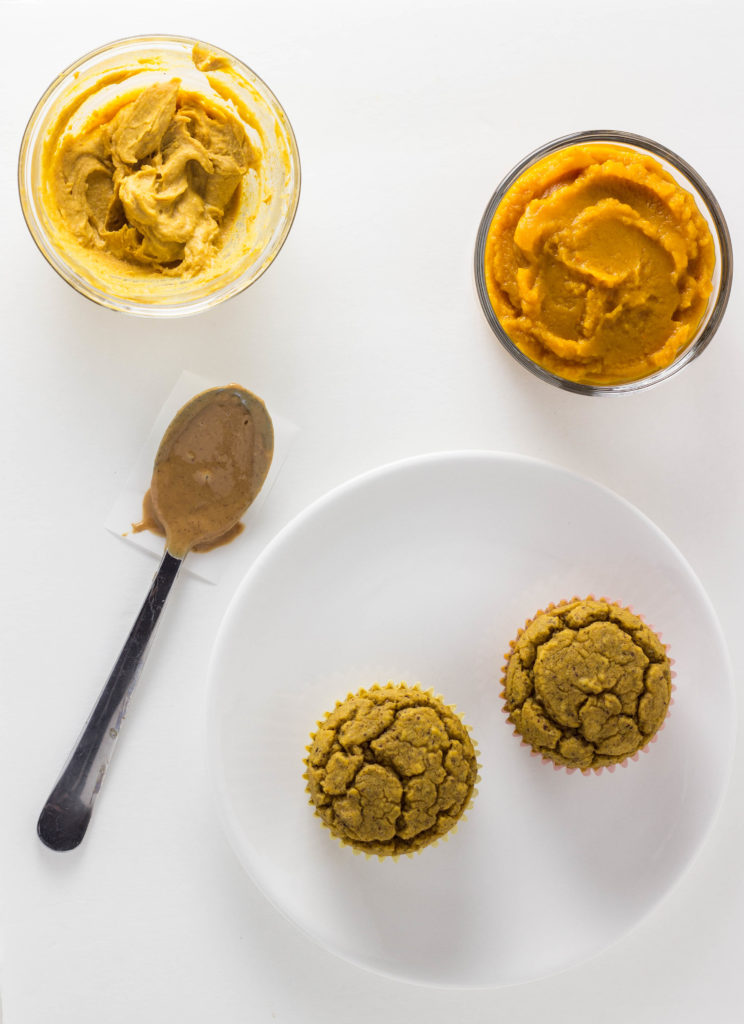 Of course I can't say for sure they liked their pupcakes since they can't tell me, but I'm going to take all the lip smacking and that fact that Romeo devoured his in less than a minute as a pretty good sign that it was enjoyed. Chloe was a little more dainty about hers and took slightly longer. Only slightly though 😉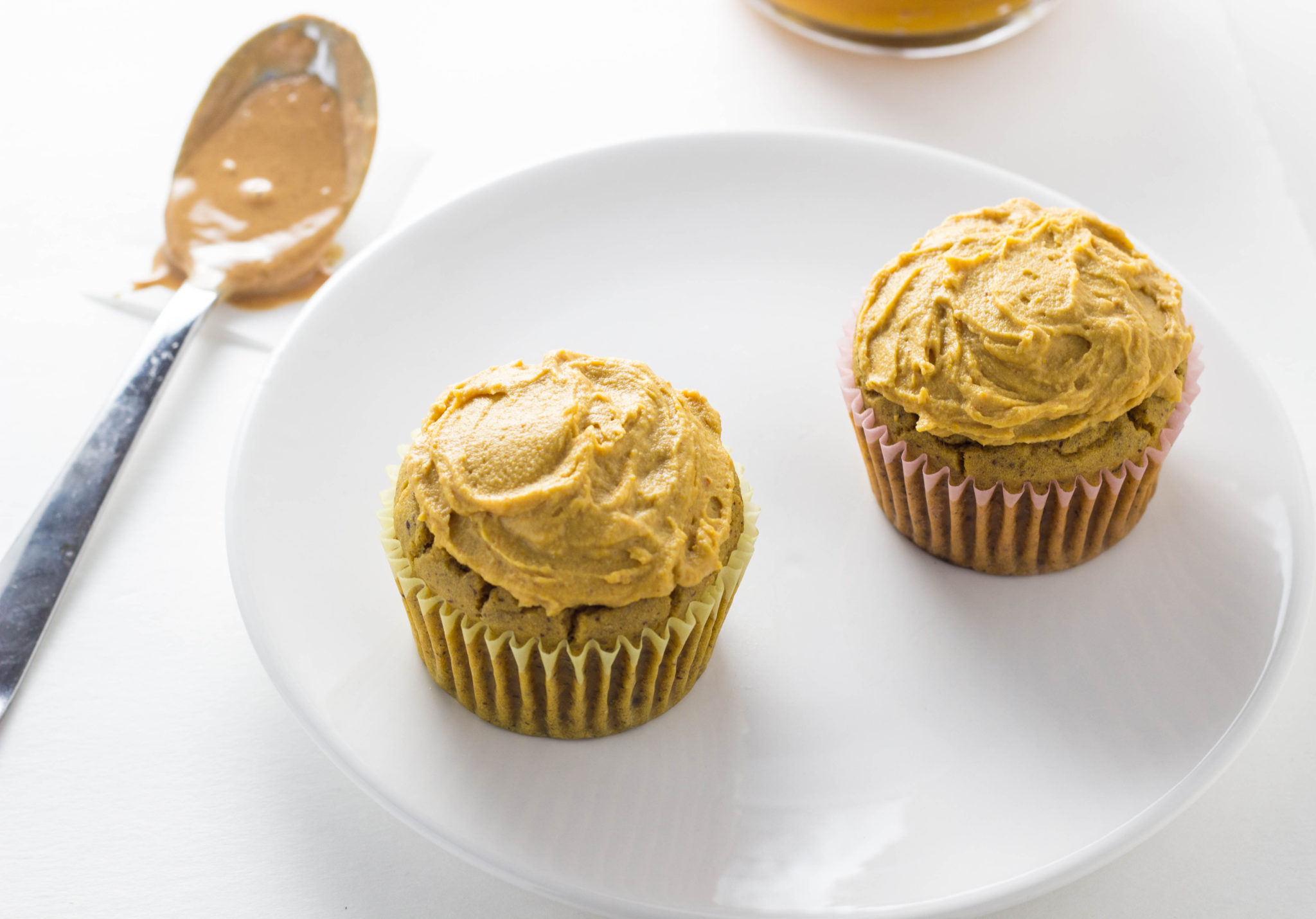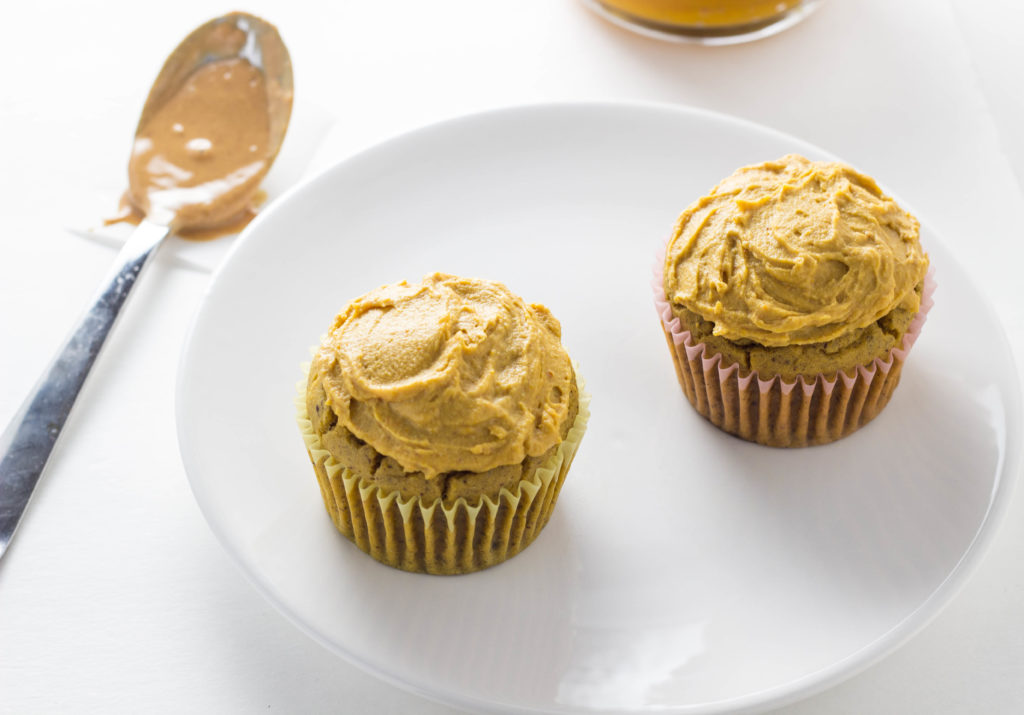 If you try this recipe, let me know how it turns out! Leave a comment below or snap a pic and tag it @weelittlevegans on Instagram so I'll be sure to see it!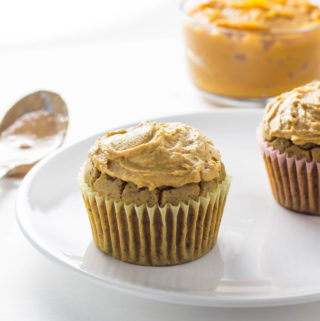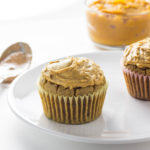 Peanut Butter Pumpkin Pupcakes
Ingredients
Pupcakes:
¼

cup

brown rice flour

1

flax egg ( 1 tablespoon ground flax seed + 2 tablespoon water)

3

tbsp

water

2

tablespoon

pumpkin puree

2

tablespoon

natural peanut butter

½

teaspoon

baking powder
Frosting:
2

tablespoon

peanut butter

2

tablespoon

pumpkin puree
Instructions
Pupcakes:
Preheat oven to 350 degrees and place two cupcake liners in muffin pans or use a silicone pan.

Prepare flax egg by whisking flax seed and water together in a small bowl. Set aside 5 minutes to thicken.

Combine brown rice flour, pumpkin, peanut butter, baking powder, flax egg, and water and stir to thoroughly incorporate.

Divide batter between cupcake liners. They will be full.

Bake for 18-20 minutes or until a toothpick inserted comes out clean.

Allow to cool completely before frosting.
Frosting:
Whisk together peanut butter and pumpkin and frost the pupcakes.
Recipe Notes
The batter did stick to the paper liners because I didn't wait for them to cool completely. So don't be like me, be patient!