A simple how to guide for making Homemade Pumpkin Puree. It's easier than you think and so much better than the canned stuff!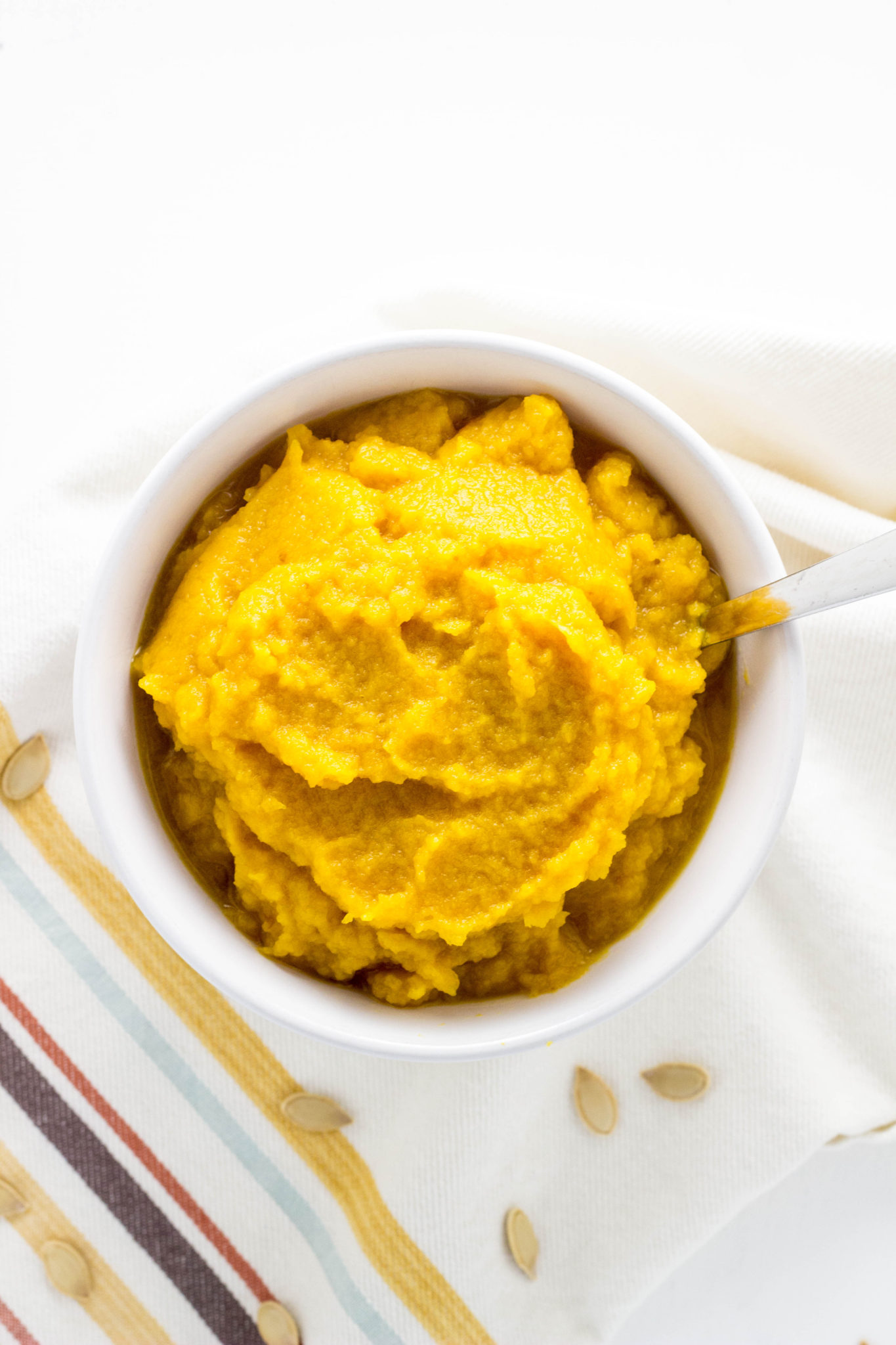 So, you might be thinking "why would I want to make my own pumpkin puree when I can just buy a can of it for a couple of bucks?" The answer is you may not want to, but if the canned stuff isn't available where you live or you prefer to make as much of your family's food from scratch as possible then this how-to guide for Homemade Pumpkin Puree is for you.
ingredients
That's it!
instructions
Start by cutting your pumpkin in half from the stem to the base and then scoop out the pulp and seeds. Have the little ones help out with scooping out the seeds. They'll either have fun or be completely grossed out. Either way, grab your camera and you'll have great pictures!
Pro tip: Don't throw those seeds out though! Save them to roast later for a healthy and tasty snack. See there's a good reason to make pumpkin puree from scratch. There's no pumpkin seeds with the canned stuff.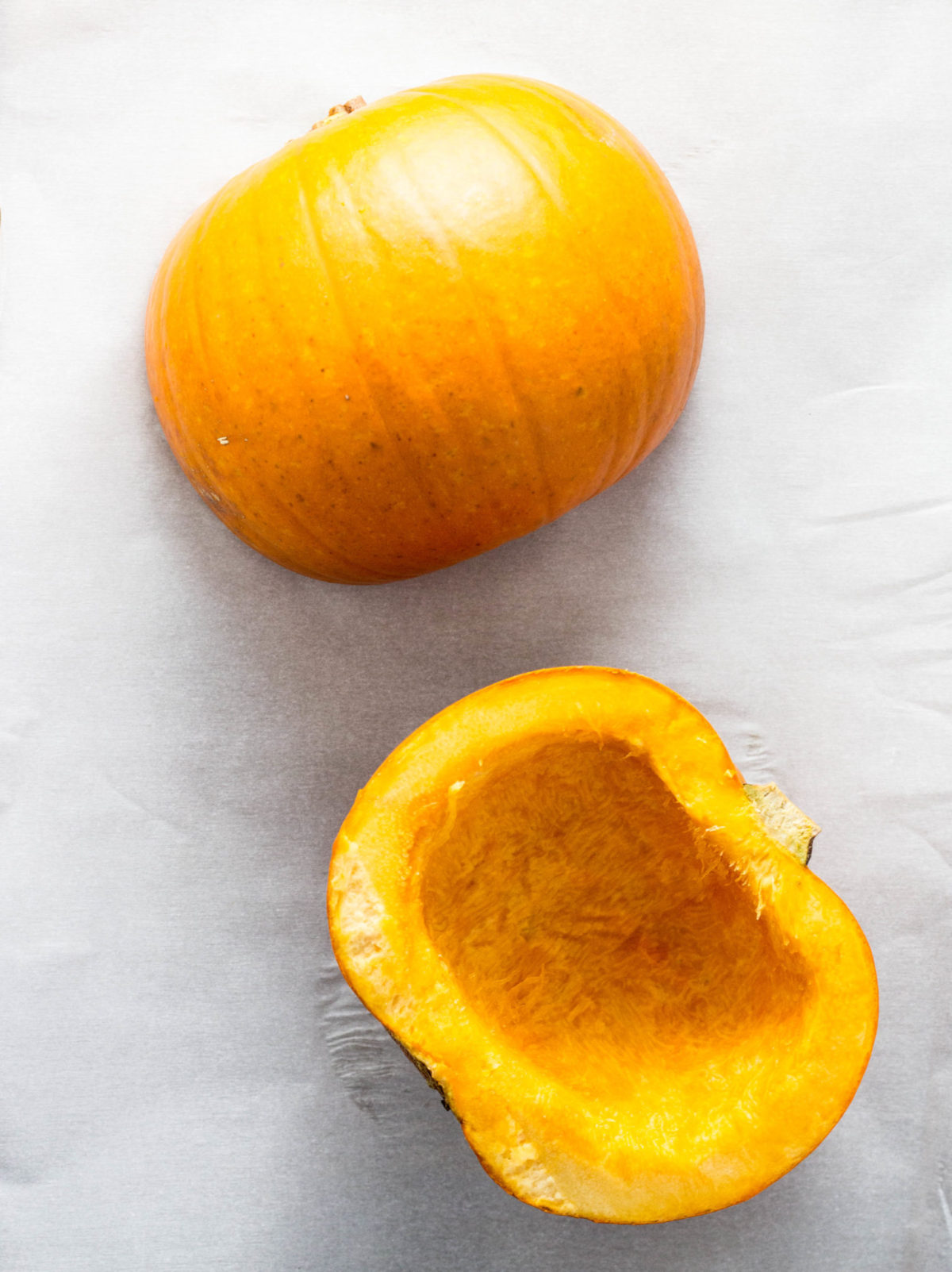 After the pumpkins are cleaned out place them on a baking sheet cut side down and into a preheated oven they go to bake until tender. Once cooled simply scoop the flesh into a blender or food processor and blend until smooth. That's it, you're ready to use your freshly made pumpkin puree for anything you'd use the canned stuff for.
Fun fact: Libby's Pumpkin, as well as the majority of what's on the market, is made with the Dickinson variety which more closely resembles butternut squash than pumpkin. That's why there's such a difference in color between homemade puree and the canned stuff.
Sure, picking up a can of pumpkin from the store is probably easier and less time consuming, but making fresh puree is really pretty darn easy too. And far more satisfying if you ask me!
I'll be using my freshly made puree for pie testing and perfecting for Thanksgiving. What will you do with yours?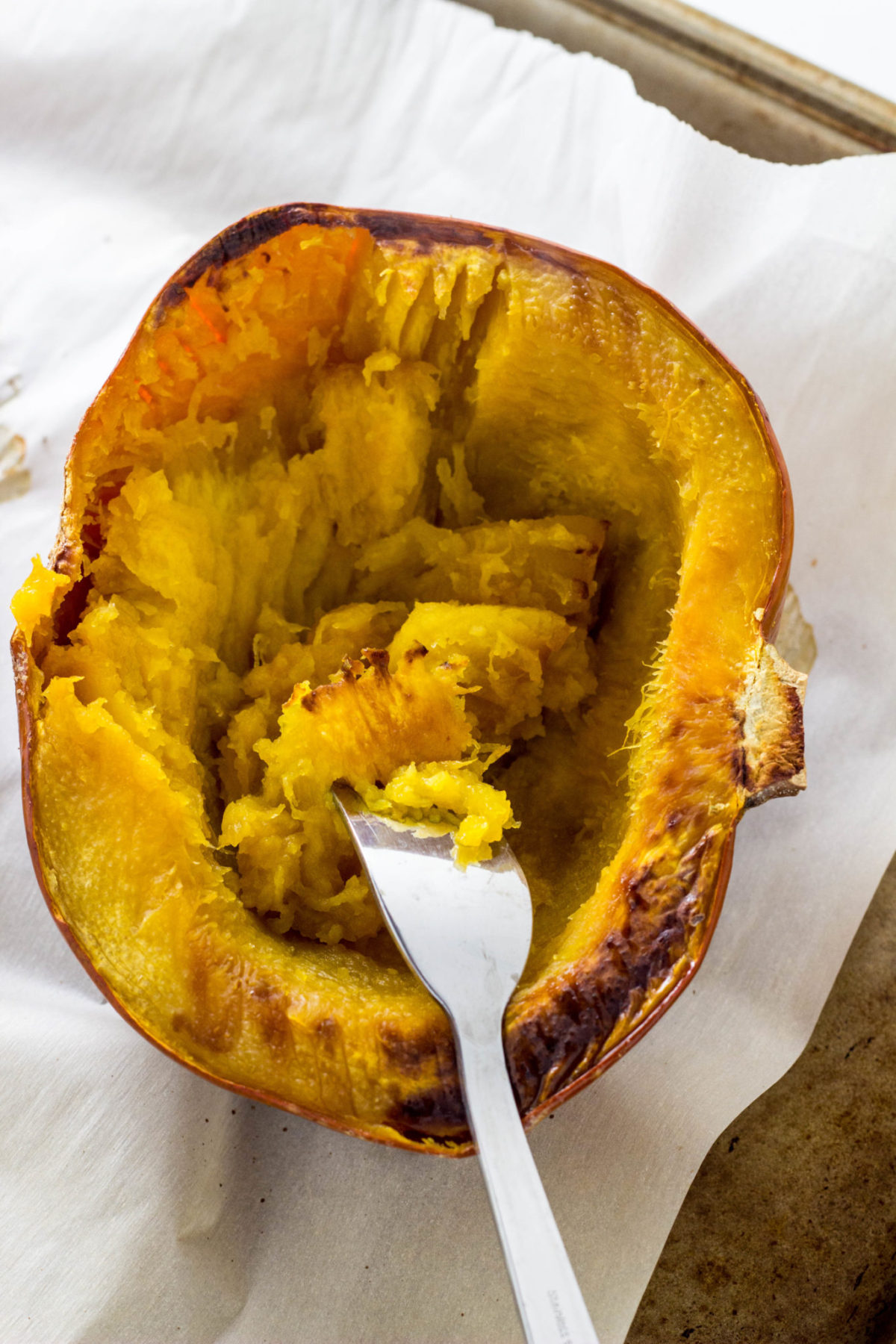 And in case you need some ideas (besides the obvious, pie) for what to do with your homemade pumpkin puree? Try one of these recipes:
5 minute Spiced Pumpkin Butter
Spiced Pumpkin Butter Oat Bars
Vegan Pumpkin Swirl Quick Bread
Vegan Pumpkin Peanut Butter Cups
Vegan Date & Nut Crumble Pumpkin Muffins
Peanut Butter Pumpkin Pupcakes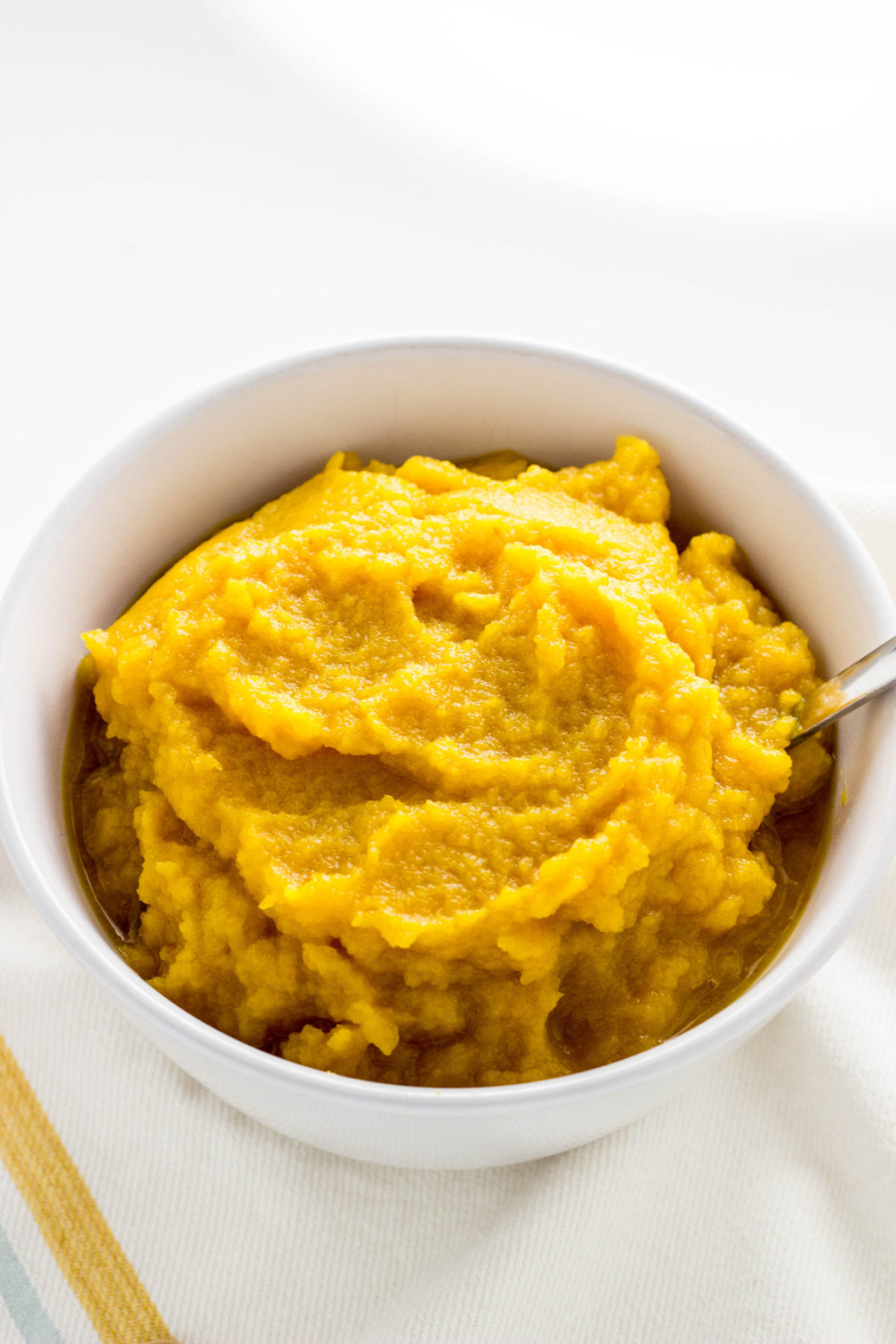 If you make this pumpkin puree, let me know how it turns out! Leave a comment below or snap a pic and tag it @weelittlevegans on Instagram so I'll be sure to see it!
Homemade Pumpkin Puree
A simple how to guide for making Homemade Pumpkin Puree. It's easier than you think and so much better than the canned stuff!
Instructions
Preheat oven to 400 degrees and line a baking sheet with parchment paper. Set aside.

Wash pumpkin and carefully cut pumpkin in half from top to bottom.

Remove seeds and pulp. Save seeds for roasting later if you like.

Place on parchment lined baking sheet cut side down.

Bake for 30-40 minutes or until pumpkin is tender and easily pierced with a fork.

Allow to cool and scoop flesh into blender or food processor. Blend until smooth.