Cinnamon Raisin Butternut Squash Squares, deceptively healthy and deliciously cinnamon-y. Great for picky eaters. Vegan, gluten free and no refined sugar.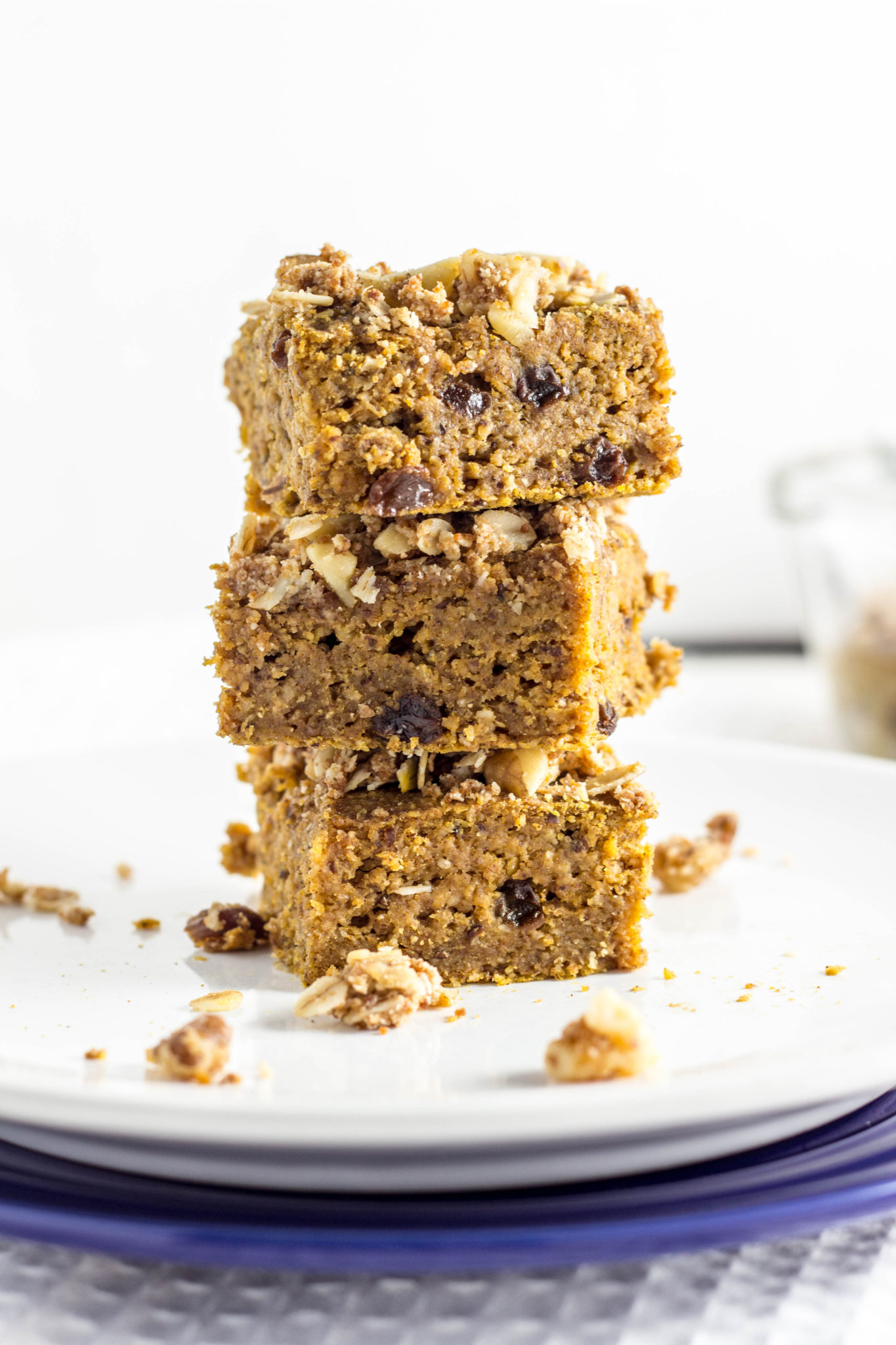 I'm continuing the back to school theme today with another totally yummy snack for packing in those vegan lunch boxes, Cinnamon Raisin Butternut Squash Squares.

A couple of weeks ago we found a butternut squash in our weekly produce box. Normally, I would just roast it with some garlic and toss it with some other veggies or puree it to make a sauce for pasta, but after having that so many times we needed something different. So, the squash sat there on the counter for a week while I contemplated what to do with it. I'd never baked with butternut squash before, but it seemed like a good idea so I went with it. And man, am I glad I did. These little squares are seriously my new favorite right now.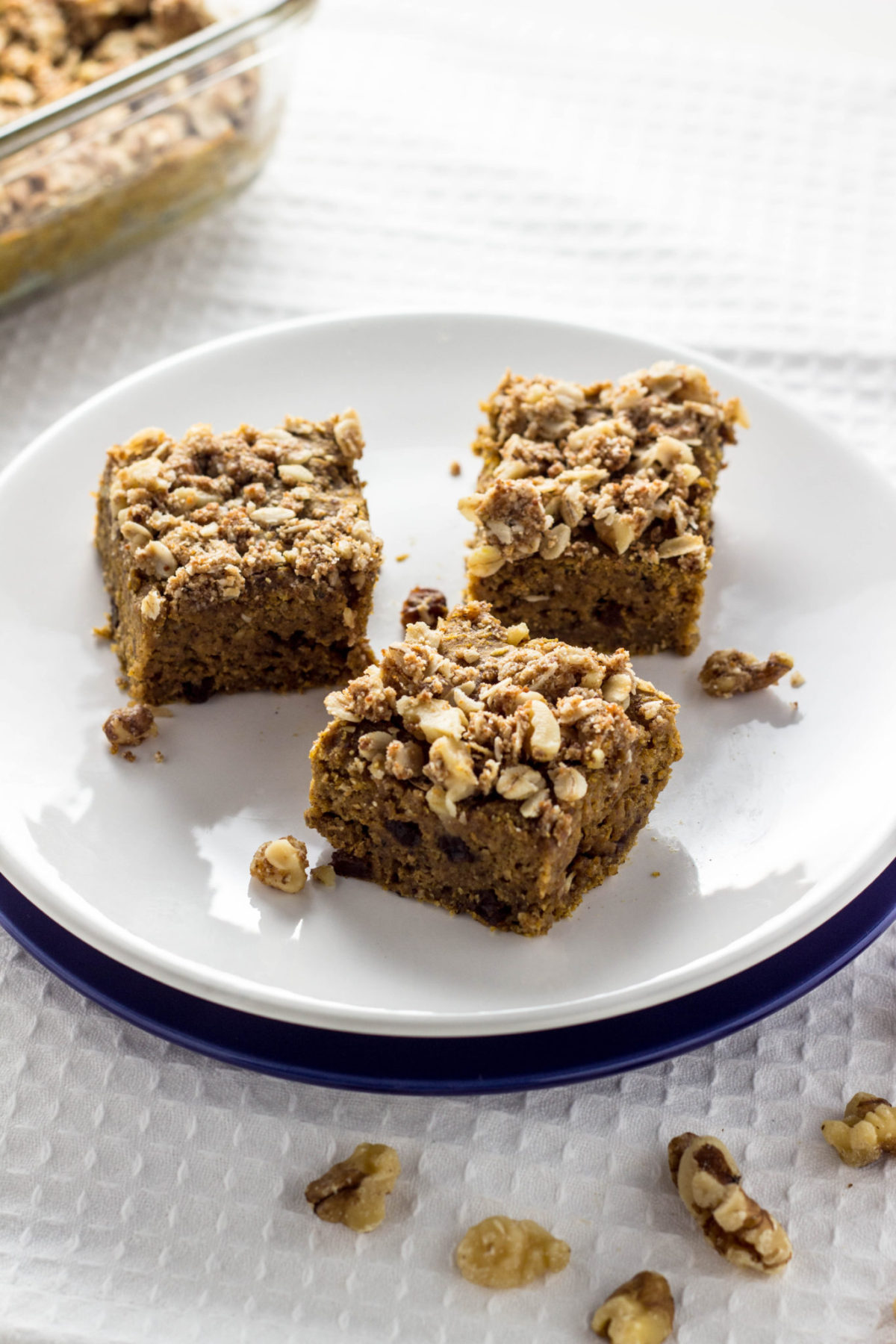 Even though butternut squash is technically a fruit, it definitely falls more into the use it like a veggie category and that made my husband a little leery initially, but after having one bite he was convinced. And it totally passes the kid test. Both of mine happily gobbled it up never suspecting all the healthy goodness in there.
These butternut squash squares are gluten free, moist, cinnamon-y, and a great source of vitamin A, vitamin B6, and fiber. Yummy and healthy just the way I like it.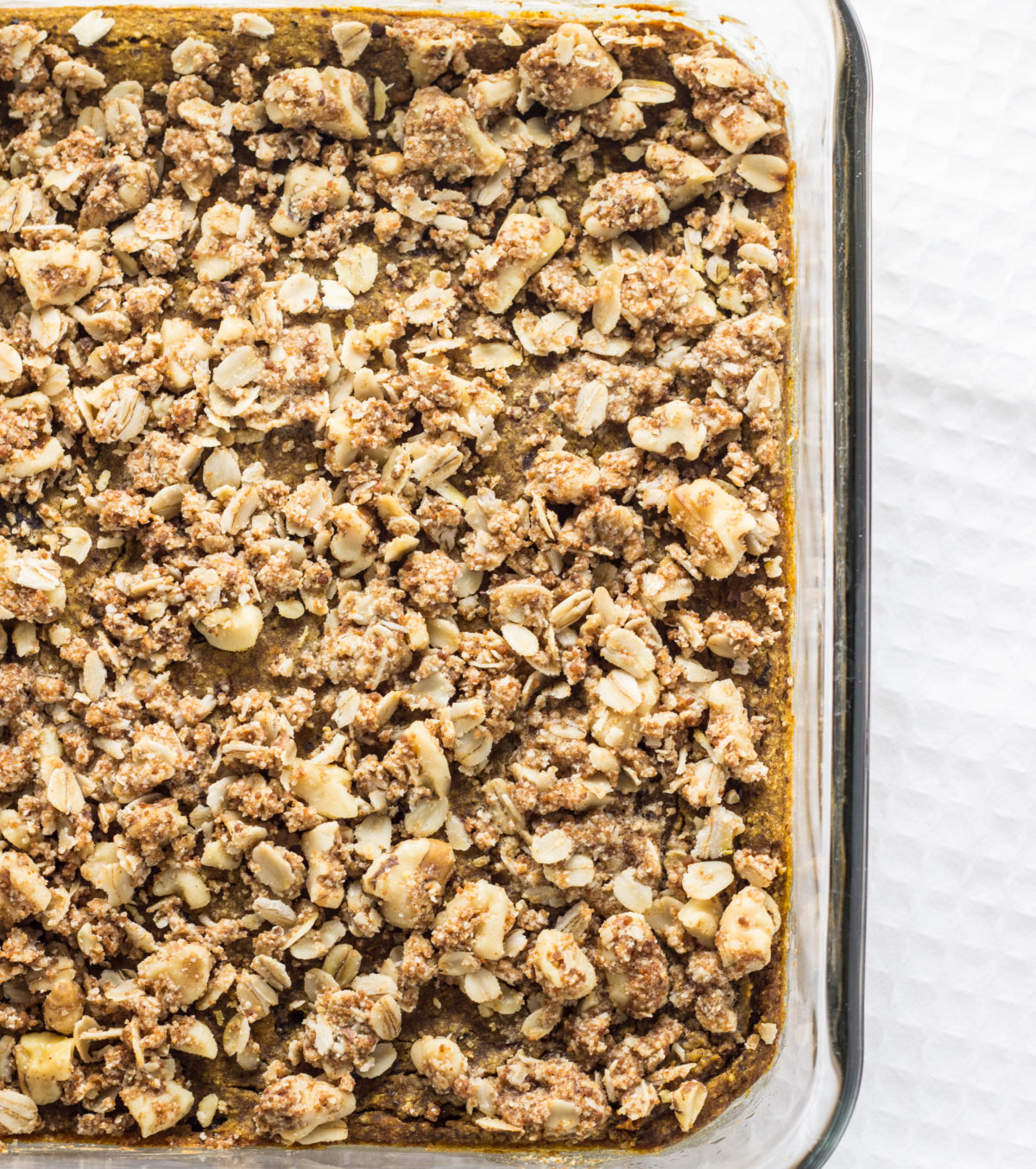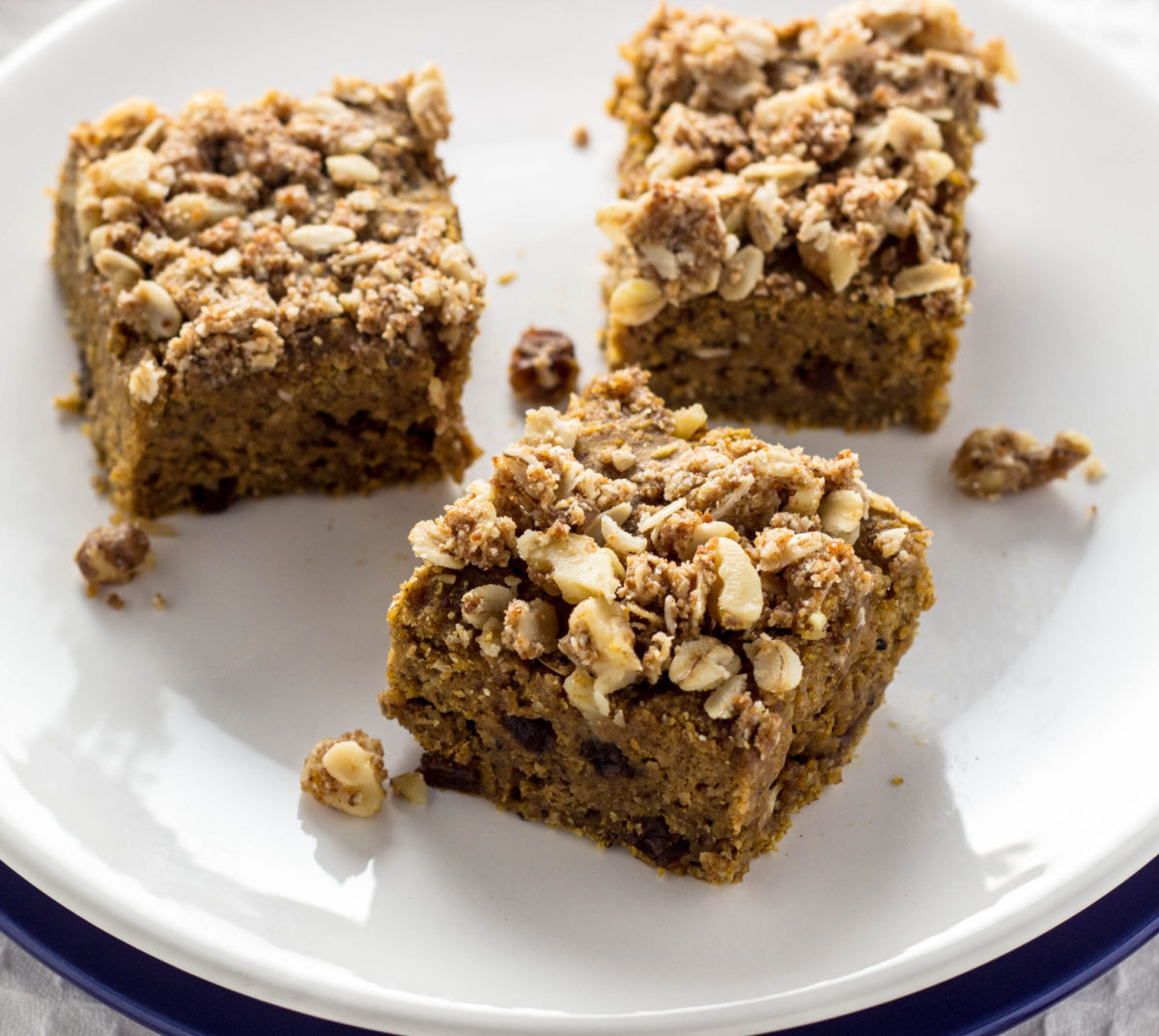 If you try this recipe, let me know how it turns out! Leave a comment below or snap a pic and tag it @weelittlevegans on Instagram so I'll be sure to see it!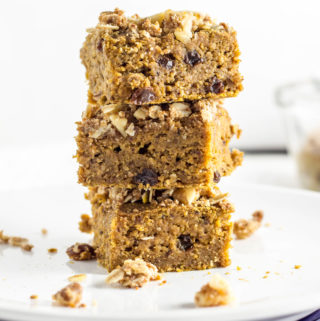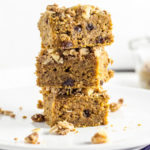 Cinnamon Raisin Butternut Squash Squares
Ingredients
Butternut Squash Bars:
1 ¾

cup

gluten free oat flour

1 ½

cup

butternut squash puree

See instructions for how to make puree or use canned.

½

cup

raisins

Break up any clumps

¼

cup

coconut sugar

¼

cup

applesauce

2

flax eggs 2 tablespoon ground flax seeds + 4 tablespoon water

1

tbsp

cinnamon

1 ½

tsp

baking powder

¼

tsp

salt
Streusel Topping:
¼

cup

oat flour

¼

cup

walnuts, chopped

3

tbsp

rolled oats

2

tbsp

coconut sugar

2

tbsp

coconut oil, softened enough to cut into pieces.
Instructions
Preheat oven to 400 degrees and bake whole squash for about 45 minutes or until tender and easily poked with a fork. Allow to cool enough to handle and carefully cut in half. Scoop out seeds and discard. Remove skin and using a food processor puree squash flesh until smooth. You can skip this step and use canned puree, if you're short on time.

Preheat oven to 325 degrees and lightly oil an 8x8 baking dish.

Prepare flax egg by whisking ground flax seeds and water together. Place in the refrigerator to thicken 10 -15 minutes.

Prepare streusel topping by combining flour, walnuts, rolled oats, and sugar. Work coconut oil into oat mixture using fingers or pastry blender until crumbly. Set aside.

In a mixing bowl combine flour, cinnamon, raisins, coconut sugar, baking powder, and salt.

Add squash, flax eggs, and applesauce. Stir very well to thoroughly combine. Don't worry about over stirring as there is no gluten to toughen the batter.

Spread batter in baking dish in an even layer using a rubber spatula. Sprinkle streusel topping over batter. Bake for 35 - 40 minutes or until a toothpick inserted comes out clean. Allow to cool completely and cut into squares.