We all have those familiar homemade recipes for the most delicious cookies, cakes, and muffins we grew up enjoying, right? Well, there's no reason to give them up when making the switch to a vegan lifestyle. A few simple swaps is usually all it takes to make these traditionally non-vegan recipes completely vegan friendly. These are the swaps I've found almost always work:
EGGS
For most baking: Flax eggs or chia eggs can be used. Simply whisk together 1 tablespoon ground flax seeds or ground chia seeds and 3 tablespoon water. Set aside to thicken for about 5 minutes. Aquafaba, the liquid from canned chickpeas, can also be used in place of eggs. 3 tbsp. equals one egg.
MILK
Almond, cashew, rice, coconut, or soy milk can all be used in place of dairy milk. To make buttermilk for bake goods, combine 1 cup of almond or soy milk and 1 tablespoon of lemon juice or apple cider vinegar. Allow mixture to sit for about 5 minutes. Use a 1:1 ratio.
HONEY
Maple syrup works well in place of honey to give a nice flavor. Try Grade B for a bolder flavor. Brown rice syrup works very well if you need something stickier.
BUTTER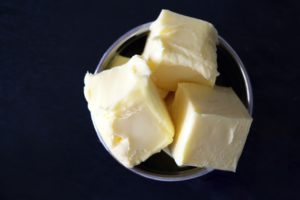 Olive or coconut oil can replace butter in most recipes. Use equal amounts of coconut oil and applesauce in place of butter for baked goods. Fruit purees such as banana, butternut squash, sweet potatoes, etc. also work well in baked goods.