A straight forward and simple guide to making homemade oat milk in 3 different flavors-Chocolate, Vanilla, and Strawberry. No artificial flavors or colors.
I'm back today with a new how-to guide and it's a fun one! Homemade oat milk in 3 yummy flavors - chocolate, vanilla, and strawberry so everyone in the family can have what they like.
Why oat milk? It's easy, cheap, and if you always have oats in the pantry like me, convenient too. It's also a great alternative to other non dairy milks for anyone with nut or soy allergies.
The process for making oat milk really couldn't be more simple, there's no cooking or soaking involved. Just pour the water into your blender, add oats and preferred flavor options, and blend until broken down.
Once blended, pour through a fine mesh strainer, cheesecloth, or a nut milk bag and chill. It's that simple!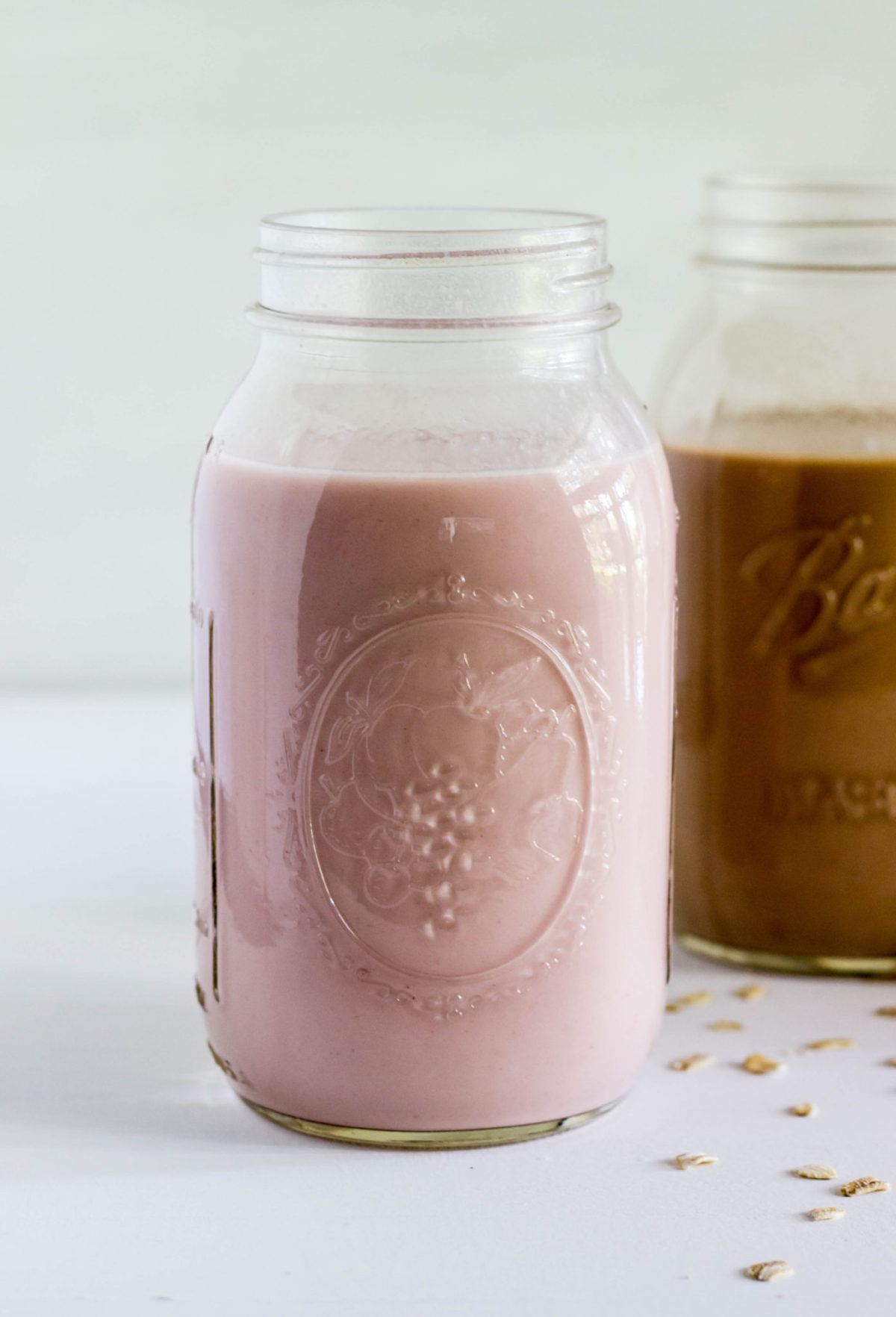 The really awesome thing about oat milk is that it is so easy to customize to your liking. The flavor possibilities are endless and I already have a few more ideas I'm thinking about.
As for sweetening the milk, I use maple syrup because I really love the added flavor of it, but you could also use dates if you like or no sweetener at all. It's really up to you.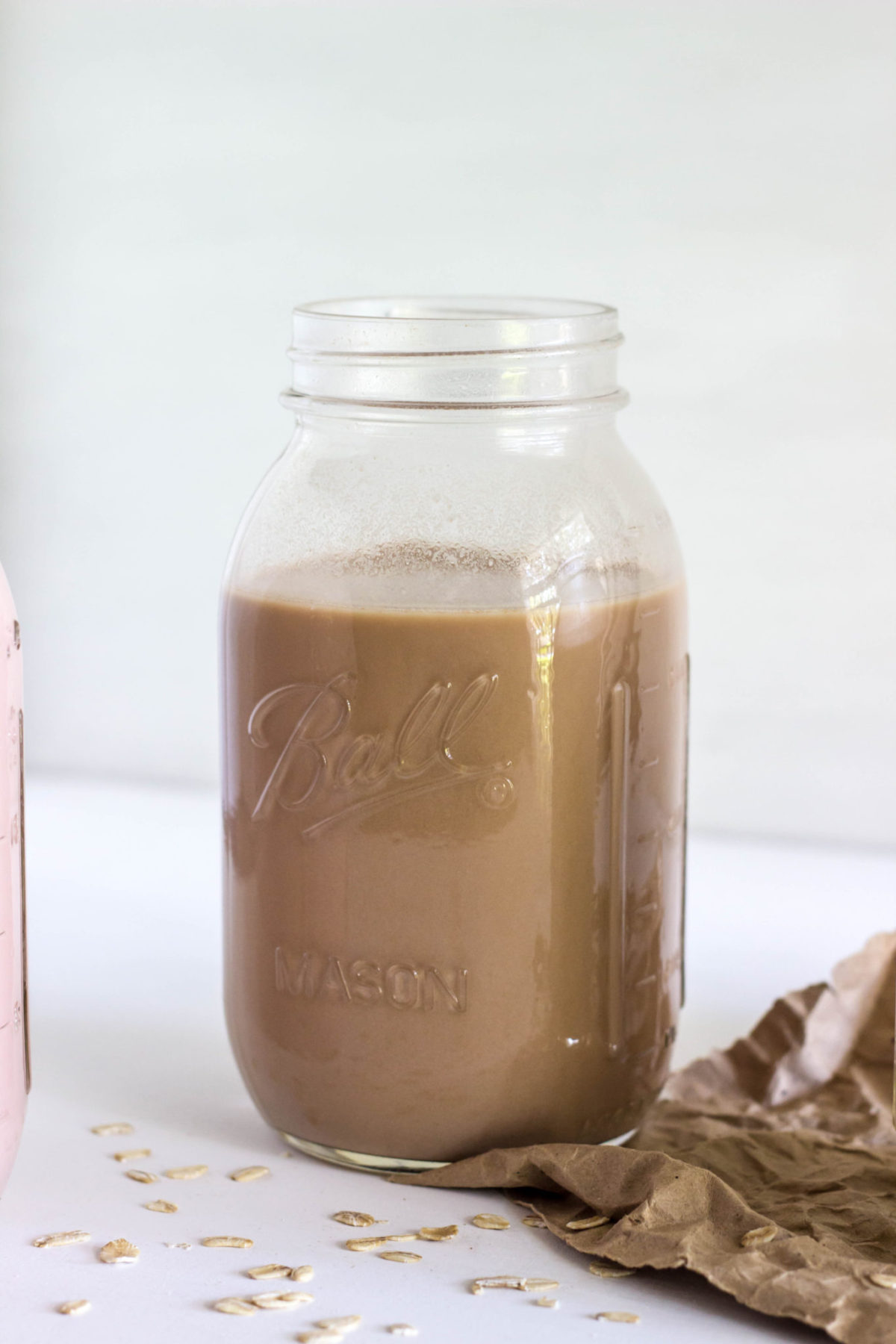 Don't throw out that leftover pulp. You can use the leftover oat pulp for a variety of things - give smoothies a nutritional boost, add it to overnight oats, or add extra flavor and texture to baked goods. I've even made crackers that I'll share the recipe for soon.
Can't use the pulp right away? That's okay, just store in the freezer until you need it.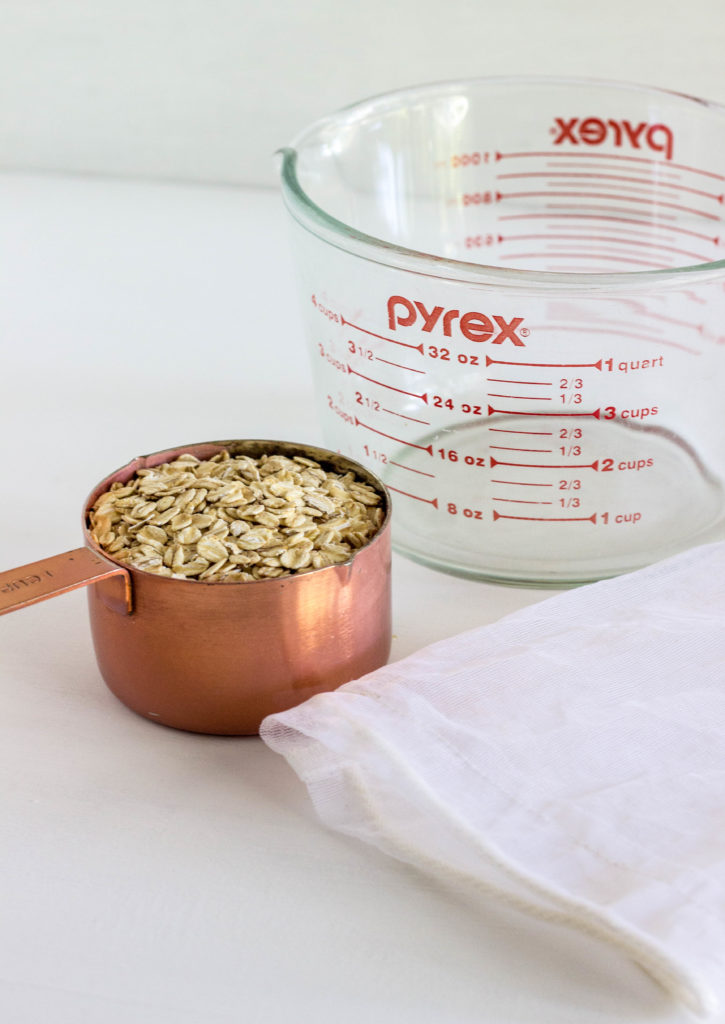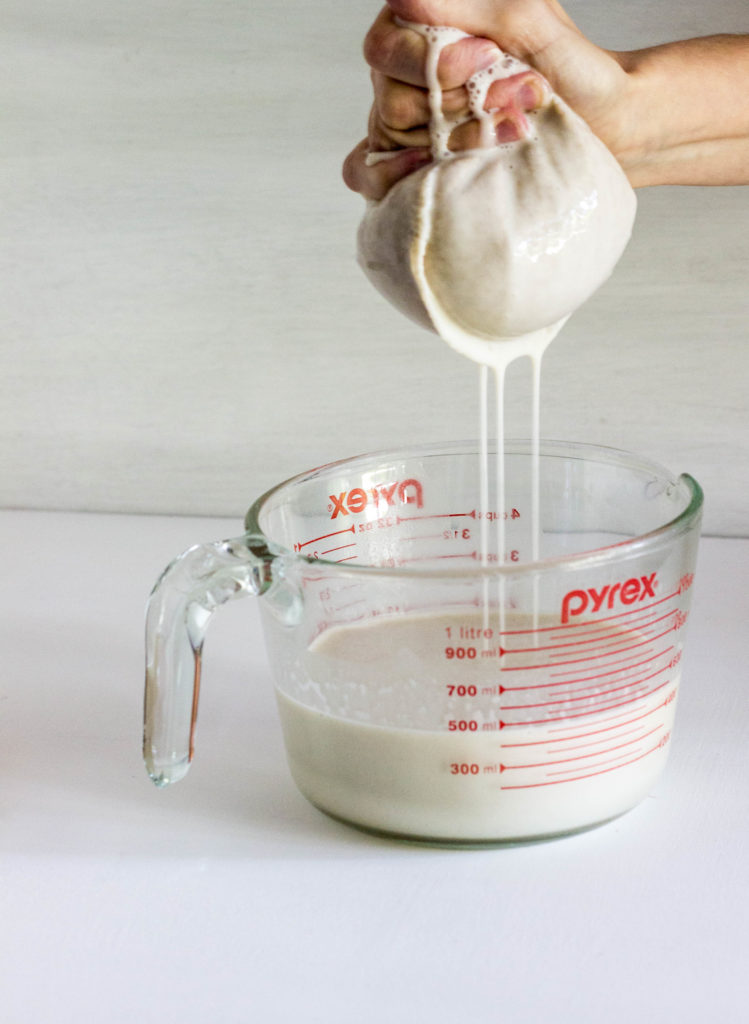 So, what does the family think? It's not as creamy and bit thinner than store bought almond milk, but with no additives or thickeners I wouldn't expect it to be. Still the flavor is great since oats have a naturally sweet and mildly nutty flavor anyway.
The baby really likes the strawberry flavor although I omit the maple syrup for her. My older girls and hubby are fans of the chocolate. We just treat it as a sweet and have it in moderation plus I much prefer them to have this than the icky store bought sugary syrups any day. As for me, the vanilla is perfect in smoothies or splashed in my hot tea.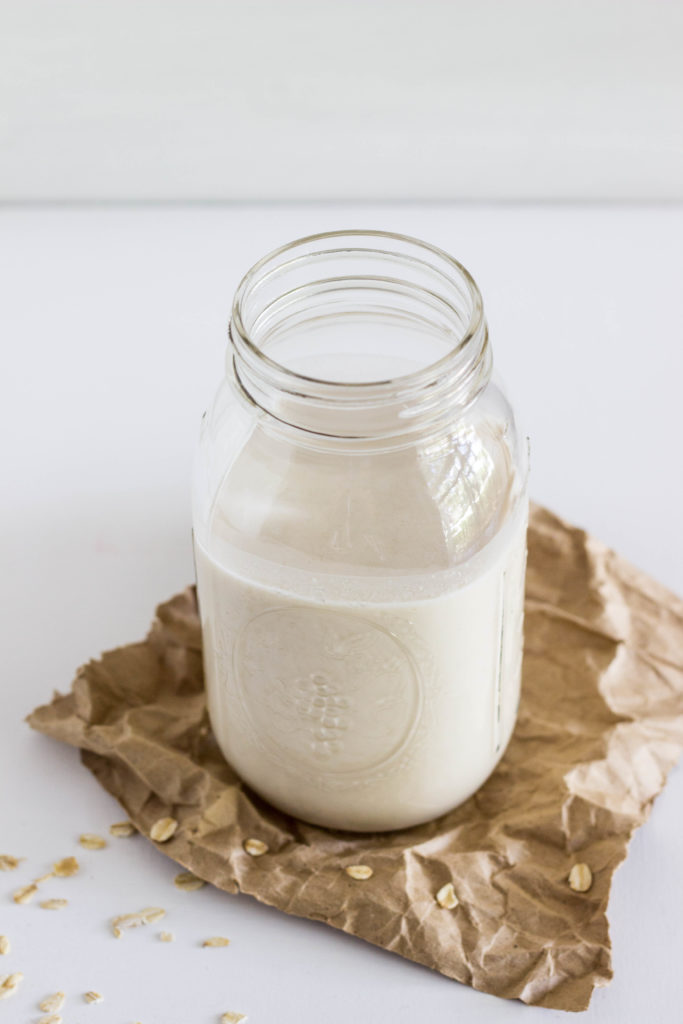 If you try this recipe, let me know how it turns out! Leave a comment below or snap a pic and tag it @weelittlevegans on Instagram so I'll be sure to see it!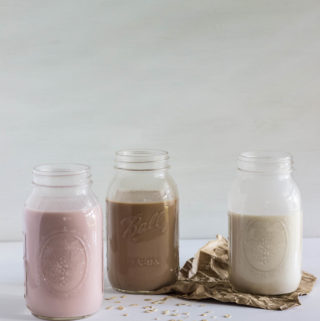 How to Make Oat Milk - 3 Flavors
A simple guide for making homemade oat milk in 3 different flavors.
Ingredients
Basic Recipe:
1

cup

old fashioned rolled oats

Gluten free, if needed

3

cups

water
Chocolate:
2

tbsp

cocoa powder

3

tablespoon

maple syrup

optional
Strawberry:
1

cup

strawberries,fresh of frozen with leaves removed

2

tablespoon

maple syrup

optional
Vanilla:
1

teaspoon

alcohol free vanilla extract

2

tbsp

maple syrup

optional
Instructions
Combine oats, water, and ingredients for desired flavor in a good blender.

Blend until oats are completely broken down and mixture is smooth.

Pour milk into a nut milk bag over a large bowl. If you don't have nut milk bag you can use cheesecloth or a fine mesh strainer.

Gently squeeze the bag or cheesecloth to release milk into bowl. Discard remaining pulp in bag or save it for another use like adding to smoothies or making crackers. I strain the milk a second time through a fine mesh strainer, but this step is optional.

Transfer milk to a container that seals and chill in the fridge until cold. Keeps in the fridge for 3-4 days.