I've always thought the traditional version of banana pudding, with the layers of Nilla wafers, pudding, and bananas was a bit of a let down. I always felt deceived because the pudding isn't actually banana flavored. It's really just vanilla pudding layered with bananas and some cookies. Even the vegan versions are much the same, no real banana flavored pudding and of course they're all loaded with refined sugar. Sure you can get banana flavored pudding if you don't mind the artificially flavored boxed stuff. I do mind. So, what else is left to do but, create something that fills my need for real deal banana flavored pudding and isn't loaded with added sugar. That's where this Banana Pudding Smoothie Bowl comes in.
This smoothie bowl is great because it tastes like real deal banana pudding and it has no refined sugar at all. Coconut oil adds a buttery richness and a dose of healthy fats. While chia seeds provide the omega 3, omega 6, and protein.
The best part about this smoothie pudding is you still get to chew. I like smoothies, but I also really like the act of eating so I get the best of both with this smoothie bowl and I don't feel hungry an hour later like when I drink a just fruit smoothie.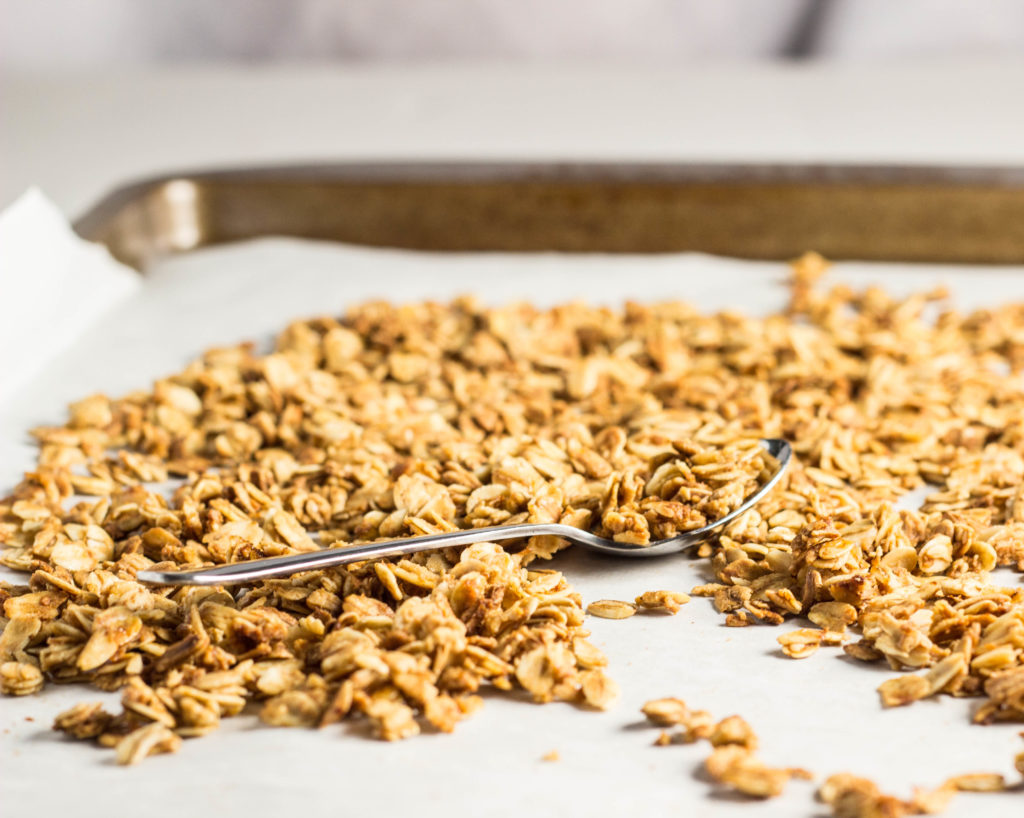 Of course if your going to have banana pudding you gotta have vanilla wafers or in this case granola that every bit as tasty. It's sweetened only with Grade B maple syrup and full of vanilla flavor.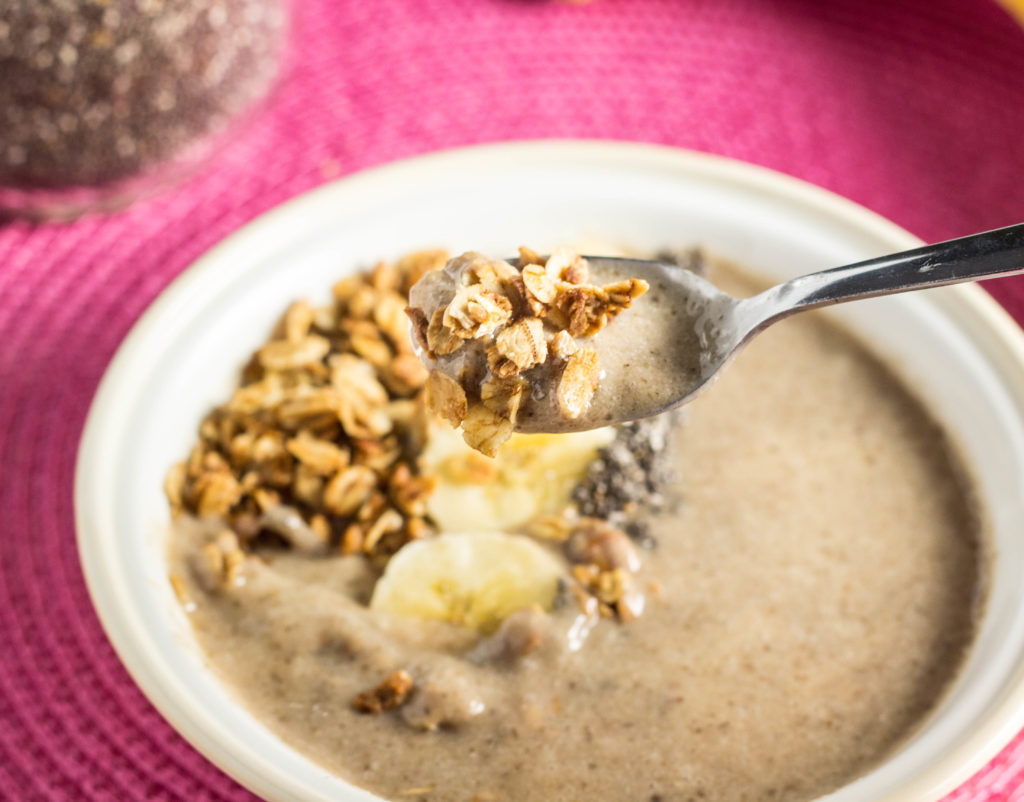 Try a Banana Pudding Smoothie Bowl for a healthy breakfast or snack anytime that tastes decadent. And if you try this recipe, let me know how it turns out! Leave a comment below or snap a pic and tag it @weelittlevegans on Instagram so I'll be sure to see it!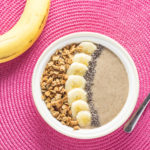 Banana Pudding Smoothie Bowl
Ingredients
For Banana Pudding:
2

very ripe bananas

¼

cup

plain unsweetened almond milk

2

tablespoon

coconut oil

½

teaspoon

vanilla
For Vanilla Granola:
1

cup

old fashioned oats

2

tablespoon

maple syrup

2

tablespoon

coconut oil

2

teaspoon

vanilla
Instructions
For Banana Pudding:
In a blender combine all ingredients until smooth.

Transfer to a bowl with lid and refrigerate for at 30 minutes to allow chia seeds to thicken mixture.
For Vanilla Granola:
Preheat oven to 350 degrees.

Line a baking sheet with parchment paper and set aside.

In a bowl combine oats and baking soda very well.

Add remaining ingredients and stir to thoroughly combine.

Spread oats in a even layer on baking sheet.

Bake for 10 -15 minutes until lightly browned, stirring every 5 minutes.
To Assemble:
Sprinkle desired amount of granola over banana pudding mix and top with additional banana slices and chia seeds if desired.