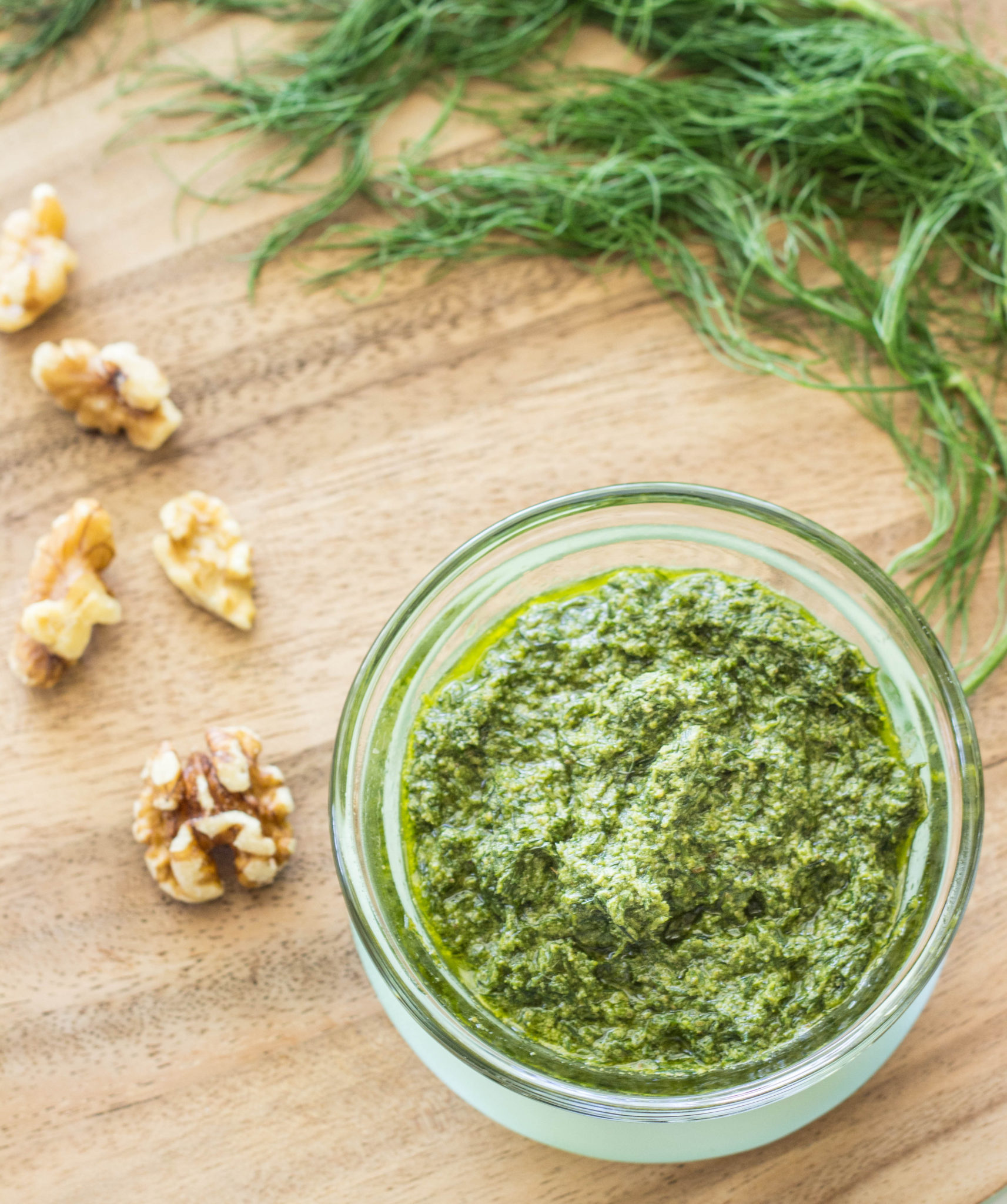 I've mentioned before that we are part of a local buying group for organic produce. Each week we get a big box filled with a variety of deliciously fresh organic fruits and veggies delivered right to our front door. I love this because it keeps things fresh in the kitchen both literally since the produce isn't sitting on the shelf at the grocery store for who knows how long before we buy it and also in the sense that I have to get creative with the items we routinely get and it also gives me a chance to work with stuff I maybe haven't so much before. For instance, last weeks box contained fennel and though I have eaten it and had tea made with it before I've never cooked with it. This left me wondering what I should do with it.
After a little perusing the internet to get the ideas flowing I decided on braising the bulb and came up with this Fennel and Walnut Vegan Pesto to use up the fronds. I was pleasantly surprised by just how tasty this is.
Pesto is usually made with pine nuts, but since I didn't have any and there were plenty of walnuts I decided to go with them instead. Nutritional yeast take the place of cheese with a bit of garlic and a squeeze of fresh lemon juice to really make it pop. I enjoyed mine spread on some homemade bread, but pasta works as well.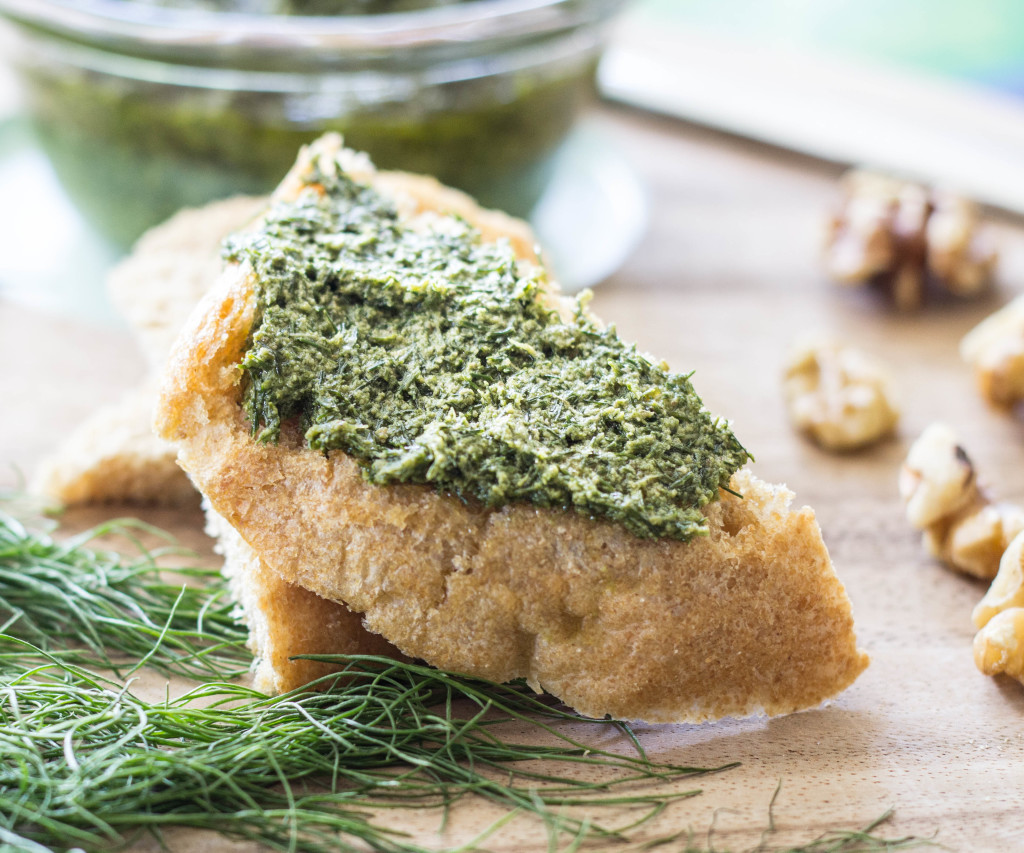 If you try this recipe, let me know how it turns out! Leave a comment below or snap a pic and tag it @weelittlevegans on Instagram so I'll be sure to see it!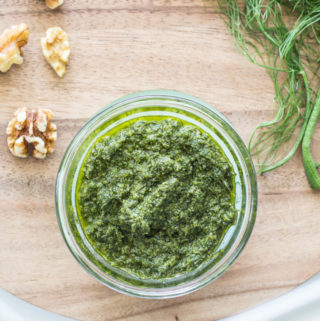 Fennel Walnut Vegan Pesto
Course:
Appetizer, Main Course
Ingredients
2

cups

fennel fronds

¼

cup

walnuts

¼

cup + 1 tbsp

olive oil

2-3

garlic cloves

2

tablespoon

fresh lemon juice

1

tablespoon

nutritional yeast

salt and pepper to taste
Instructions
Preheat oven to 350 degrees.

Spread walnuts out on a baking sheet and toast for 8-10 minutes.

In the bowl of food processor add walnuts, fennel, garlic, lemon juice, and nutritional yeast, salt and pepper.

Combine for 3-4 minutes drizzling olive oil in a little at a time until broken down into a paste.

Serve with pasta, crusty bread, etc.