There's no need to turn on the oven for banana bread, try this Slow Cooker Banana Bread instead. It's vegan, whole wheat, oil free and most importantly delicious!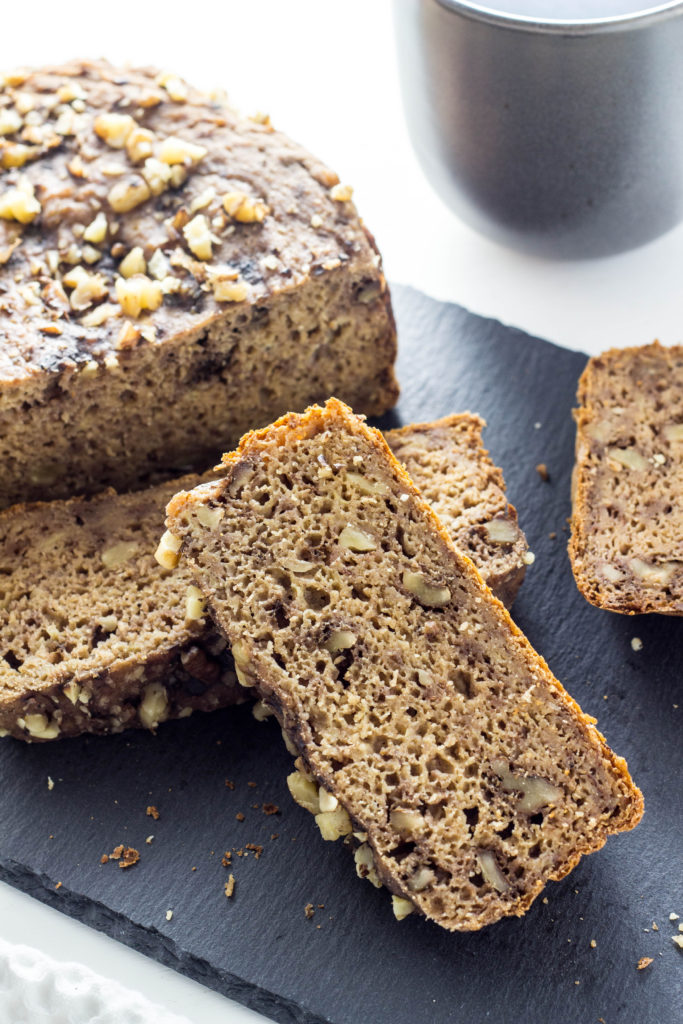 Temperatures are warming up and that means the oven is getting a lot less use these days. But, what happens when you have over ripe bananas and a request for banana bread? You make this Slow Cooker Banana Bread, of course.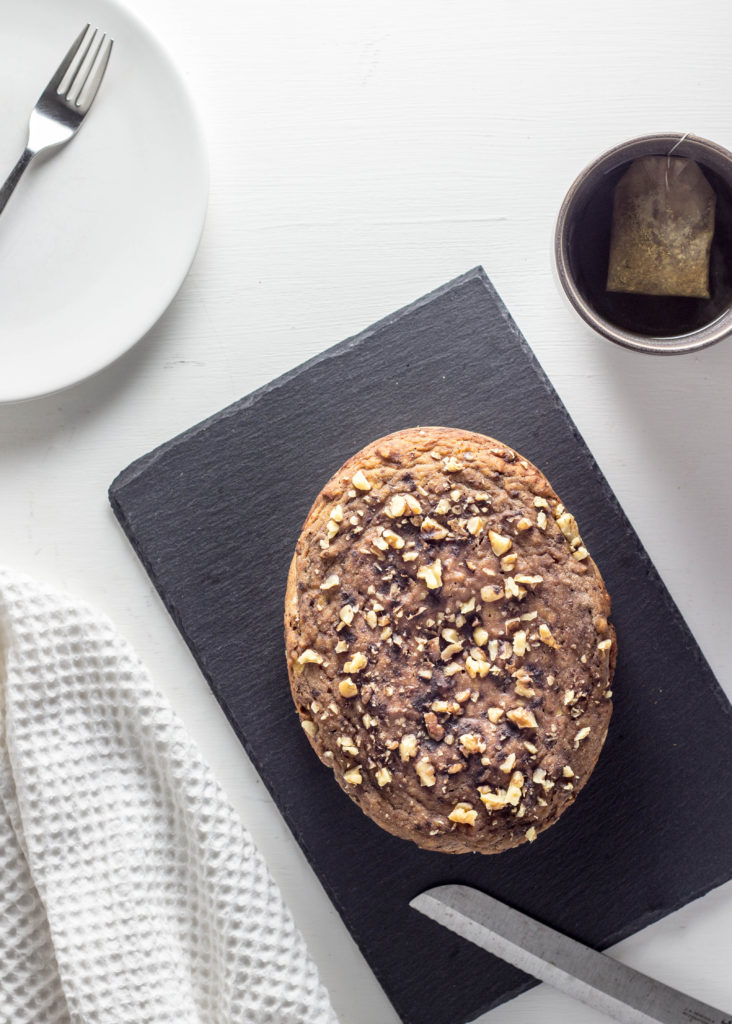 Crazy, right? Bread made in a slow cooker, but it totally works. Causally perusing Pinterest one day, I saw a yeasted bread made in a slow cooker and thought what an interesting idea. So, with overly ripe bananas on hand and a request from the kiddos for banana bread, I gave it a try. And friends, it really does work!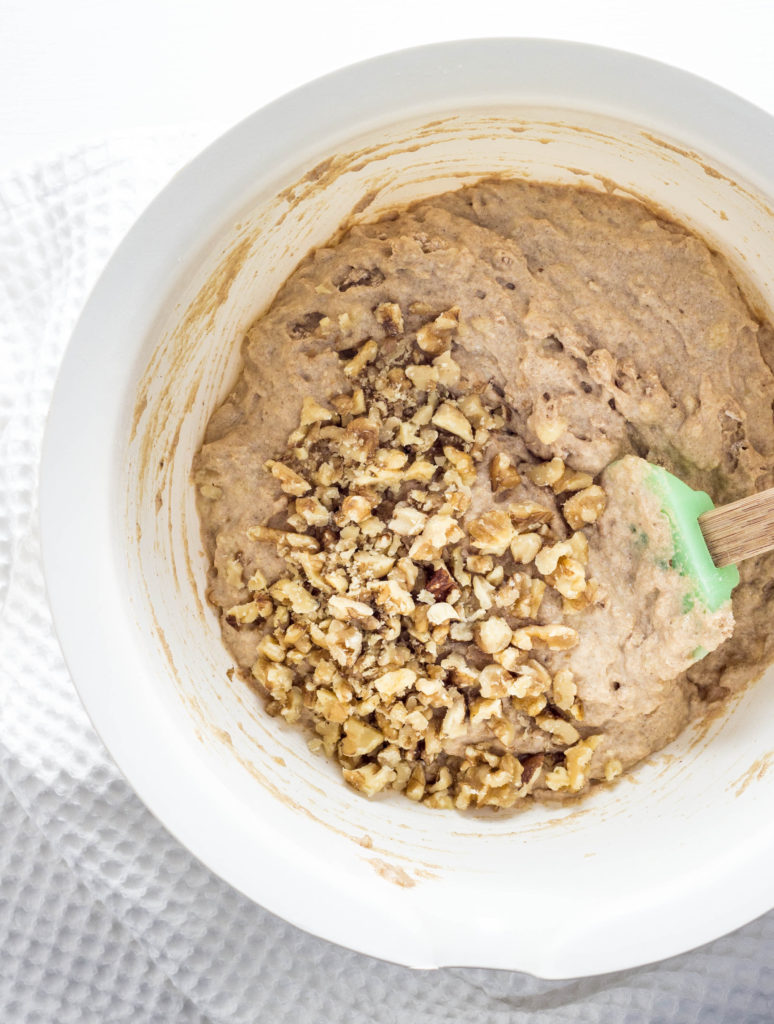 I started with my usual banana bread recipe, but made a few modifications. I've been cooking with less oil overall in our diets and since yogurt works well in its place for baked goods, that was the first change I made. The yogurt and bananas keep the loaf moist and flavorful without any added oil. And for extra flavor, there's a bit of cinnamon and for crunch, walnuts. The nuts are optional here, though so feel free to leave them out.
I should also point out, this is not an overly sweet loaf. Most of the sweetness comes from the bananas themselves and just a bit of coconut sugar. Although my youngest calls it cake, it most definitely isn't cake. Make sure the bananas used are very ripe, as in lots of brown spots, and you may want to add a bit more sugar, if you prefer something a bit sweeter.
I don't have a fancy programmable slow cooker, just a very basic 6 quart oval one, pictured above. If you have a different shape or larger capacity, you may need to adjust the cook time. Our loaf was ready after 1 hour and 45 mins, but your time may vary as every model is different. The best thing to do is keep an eye on the loaf and check for doneness using a screwer after the first hour and a half, until you figure out the best time for your particular cooker.
More banana bread recipes to try:
Vegan Strawberry Banana Bread Muffins
Vegan Banana Bread Baked Oatmeal Cups
Banana Nut Chocolate Chip Oatmeal Squares
Coconut Chocolate Chip Banana Muffins
Gluten Free Mini Banana Muffins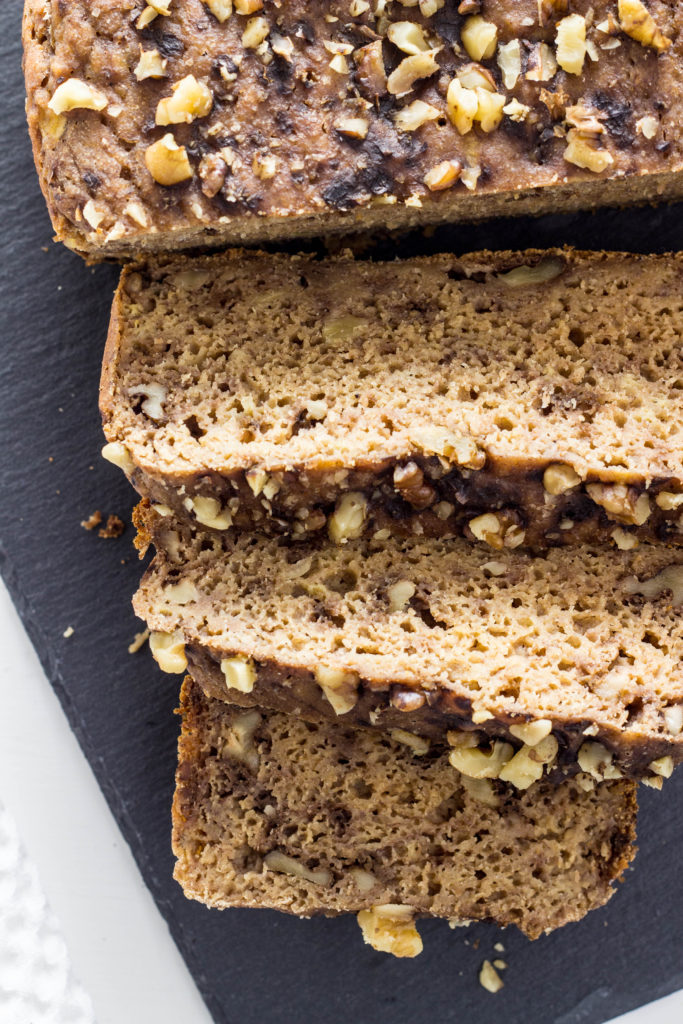 If you try this recipe, let me know how it turns out! Leave a comment below or snap a pic and tag it @weelittlevegans on Instagram so I'll be sure to see it!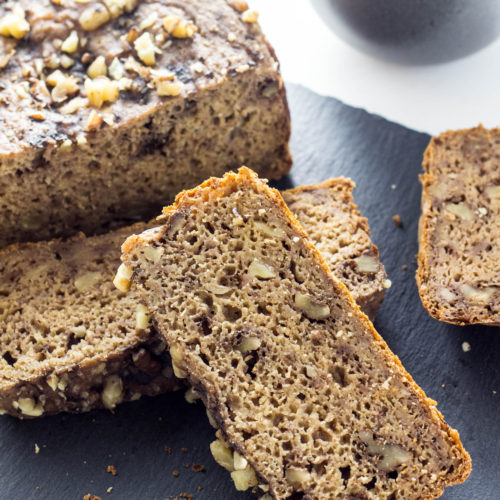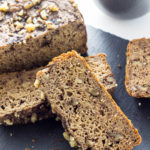 Slow Cooker Banana Bread
Ingredients
¼

cup

non dairy milk

I use almond.

1

tablespoon

apple cider vinegar

3

very ripe bananas, mashed

¾

cup

non dairy yogurt, plain and unsweetened

I use Kite Hill.

¼

cup

coconut sugar

1

teaspoon

vanilla

1 ½

cup

white whole wheat flour

3

teaspoon

baking powder

¼

teaspoon

salt

2

teaspoon

cinnamon

½

cup

chopped walnuts, optional
Instructions
Line slow cooker with parchment paper and turn on to high heat to warm up while you prepare batter.

Combine non dairy milk and apple cider vinegar. Set aside.

In a large bowl combine flour, baking powder, salt and cinnamon, whisking to thoroughly combine.

Add mashed bananas, yogurt, sugar and vanilla to milk mixture and stir to combine.

Add wet ingredients to dry ingredients and stir just to combine.

Add walnuts and fold into batter, if using.

Carefully transfer batter to warmed slow cooker and spread in an even layer using a spatula. Cover and cook for 1 hr 45 mins to 2 hours. Time will vary based on your particular slow cooker. Use a skewer to check for doneness by inserting in middle of loaf. It will come out clean or with only a crumb or two when the loaf is ready. The loaf will also be lightly browned.

When loaf is ready, turn off slow cooker and allow to cool a few minutes before carefully lifting it out using the parchment paper. Transfer the loaf to a wire rack for cooling. Cool completely before slicing.

Store in air tight container for 2-3 days.