Cool off this summer with these refreshing Vegan Cantaloupe Popsicles made with only 3 ingredients.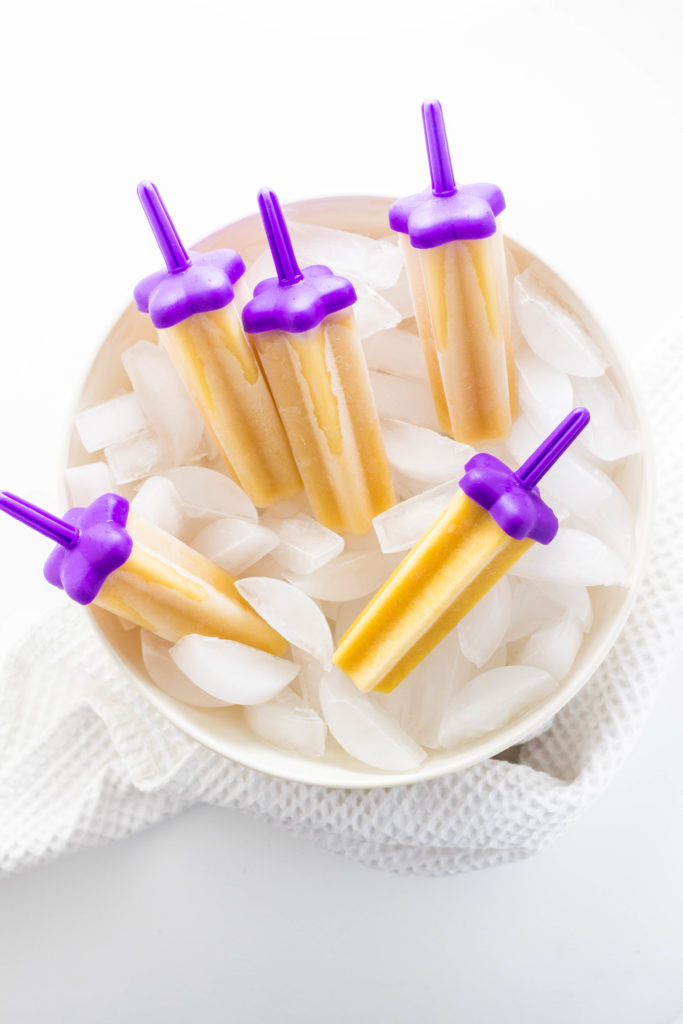 One of the things the kids enjoy most about summer is homemade popsicles. Nothing's better than a cool refreshing treat from the freezer on a hot day!  So every year as soon as the temperatures start warming up we break out the molds and start dreaming up new flavors to try. The newest crave able flavor we're enjoying are these Vegan Cantaloupe Popsicles.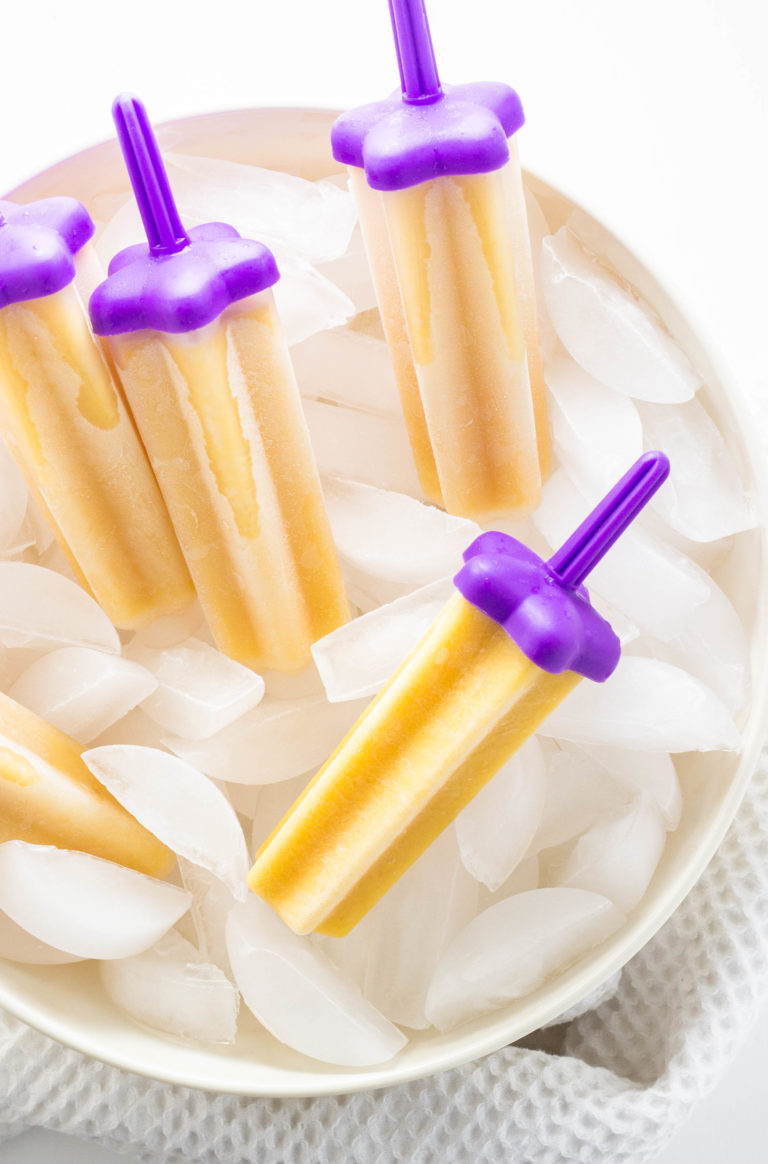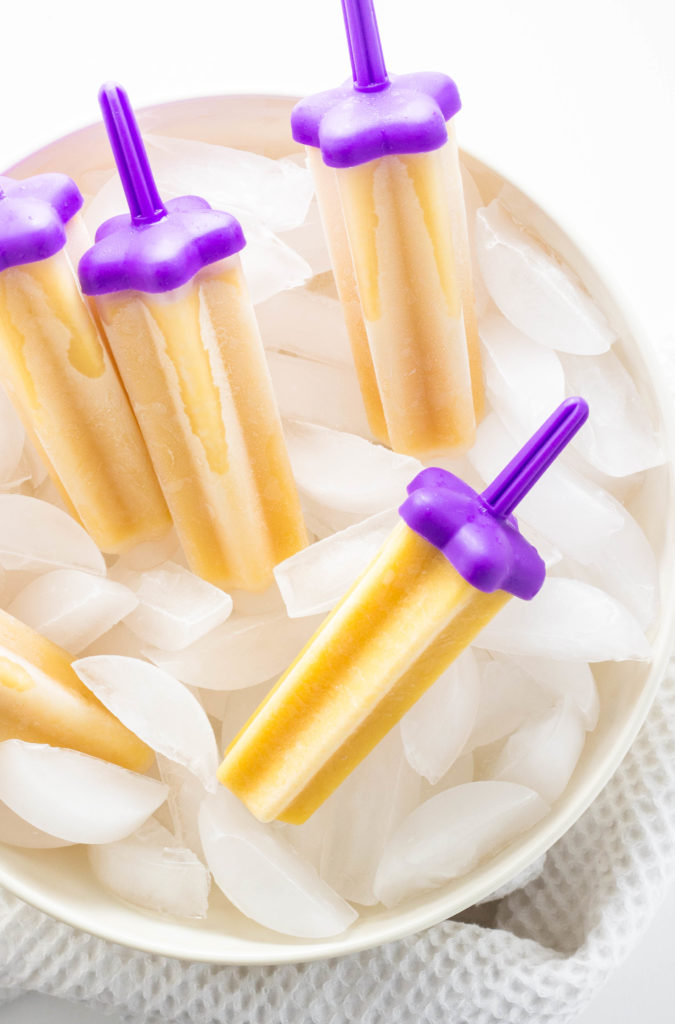 These popsicles are based on the creamy Honeydew Melon Pops we made a few years ago. They are so tasty we definitely wanted to make them again this summer, but decided to change the honeydew to cantaloupe instead. There result was an equally creamy, delicious frozen treat.
These pops are sweet, creamy, and taste like cantaloupe only kinda better because popsicles are just fun.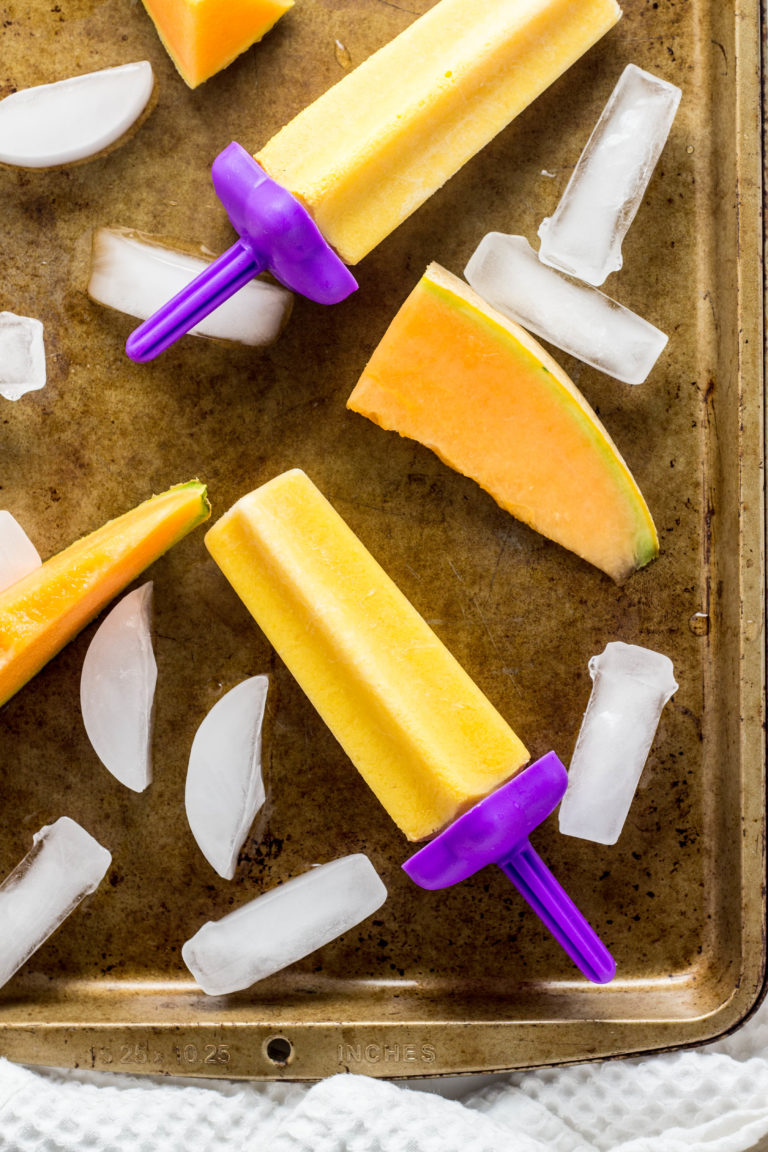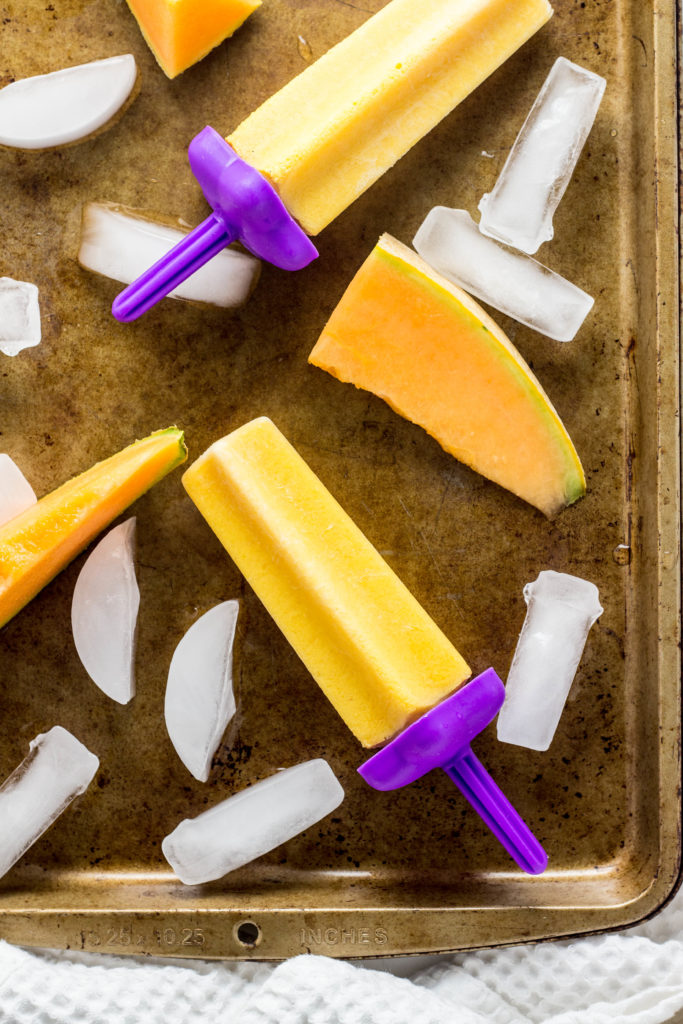 The best part is you only need 3 ingredients - fresh cantaloupe, coconut milk, and a little maple syrup. For the coconut milk, you'll want to use culinary milk. It usually comes in a can or carton and is available in full fat and lite. Either full fat or lite will work, but the full fat will yield the creamiest popsicles.
Making these pops is simple too. Just pop everything into the blender until smooth, pour into your molds, and carefully (you don't want to spill any of that deliciousness 😉) place in the freezer for a few hours until frozen through. Remove from the molds and enjoy!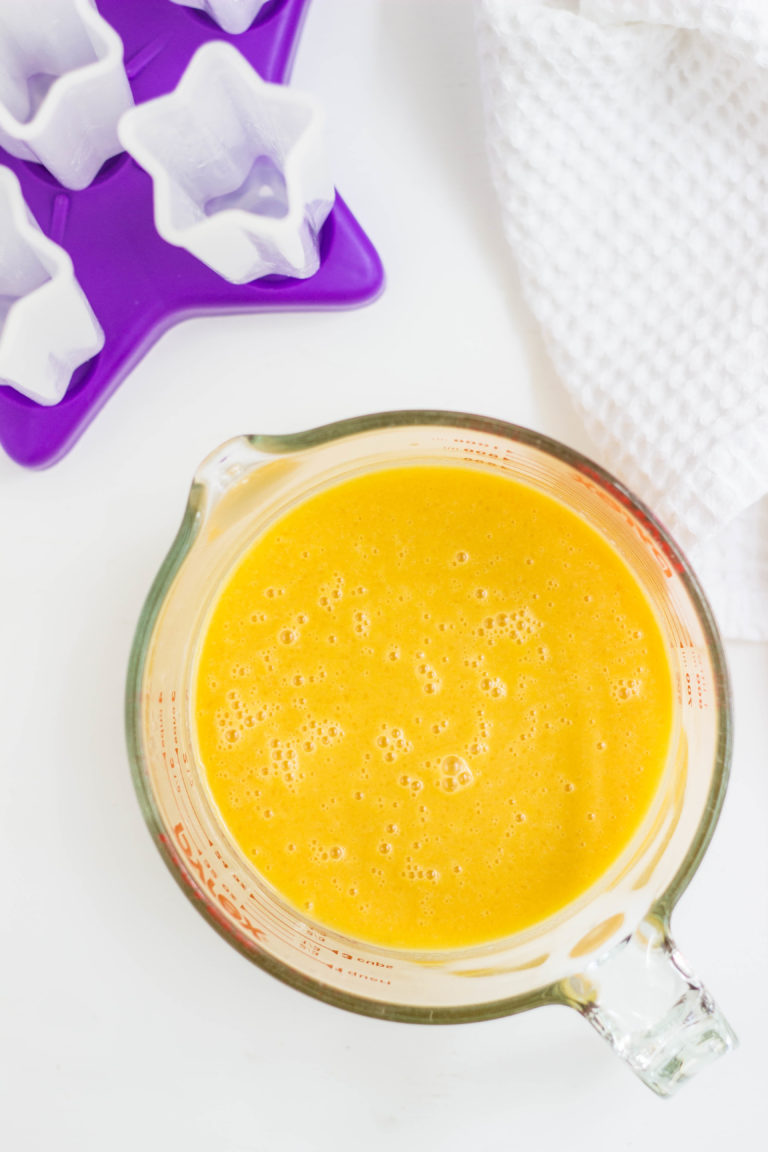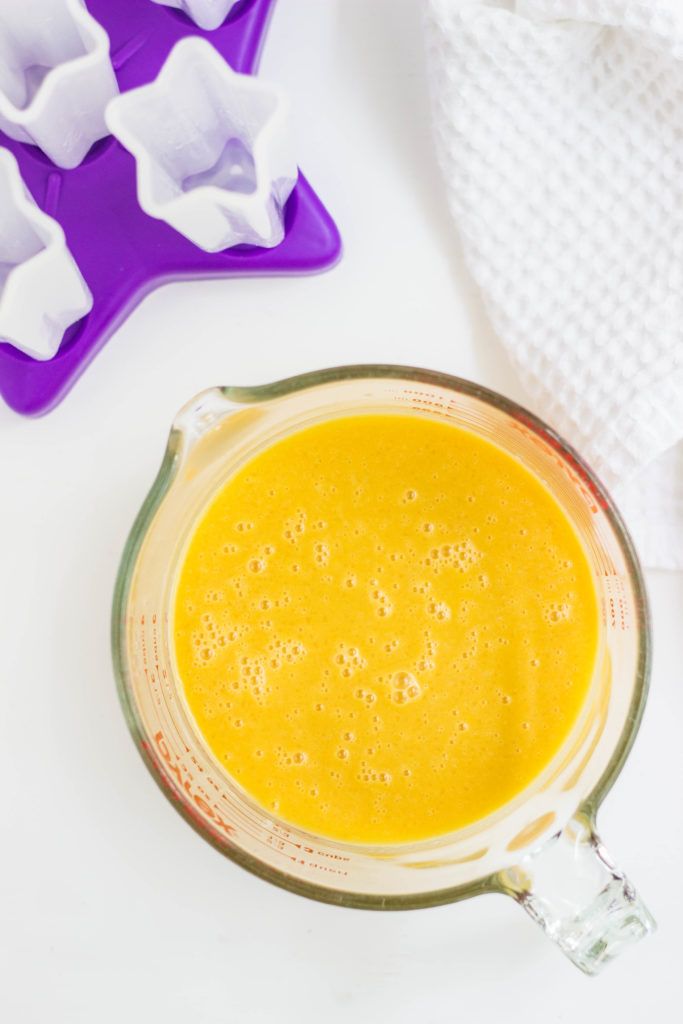 Don't you just love that bright, cheery color? I sure do and colorful foods are always way more appealing to the little ones. Not that it was a challenge to get any of mine to try these. All three were ready and waiting for the photos to be taken so they could get their little hands on one.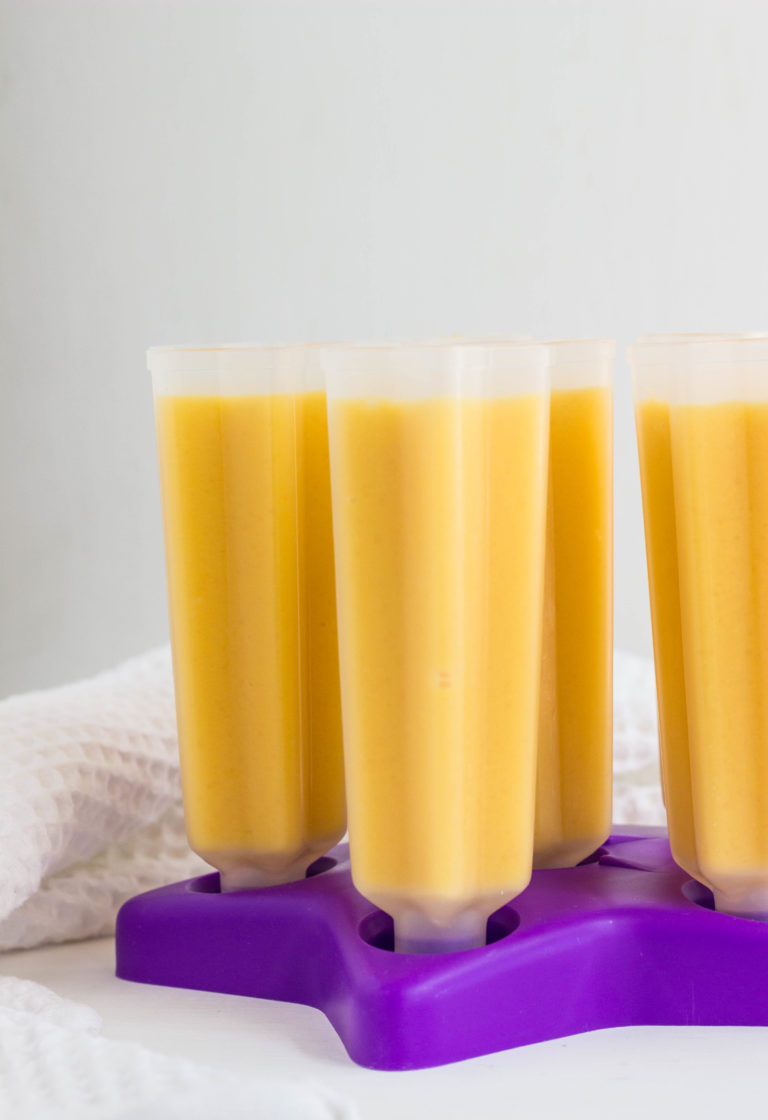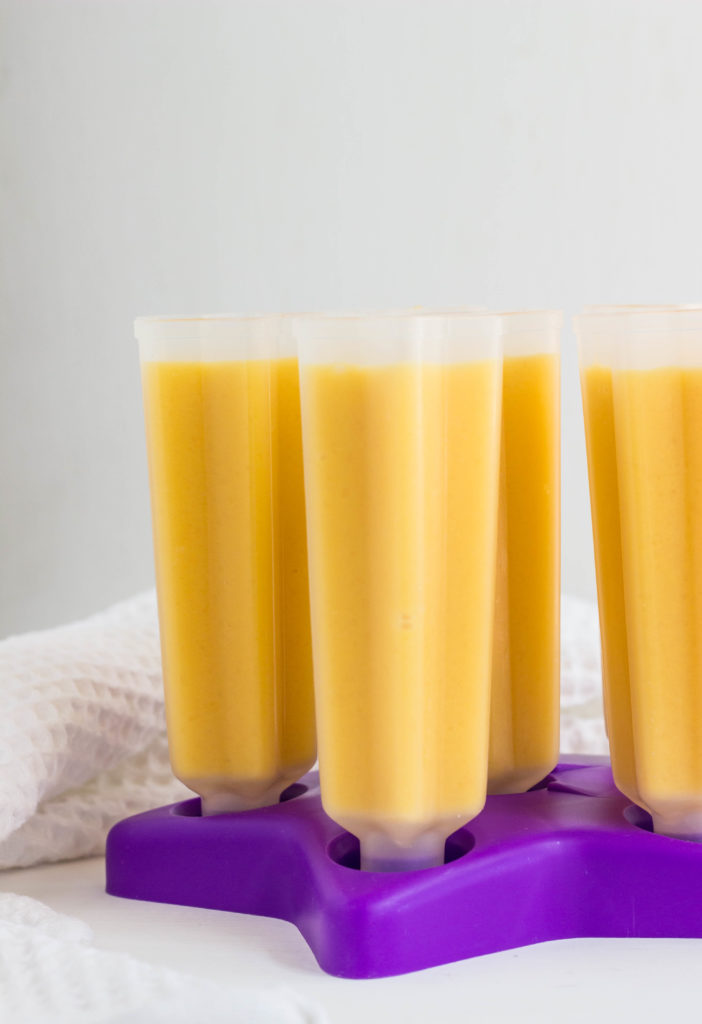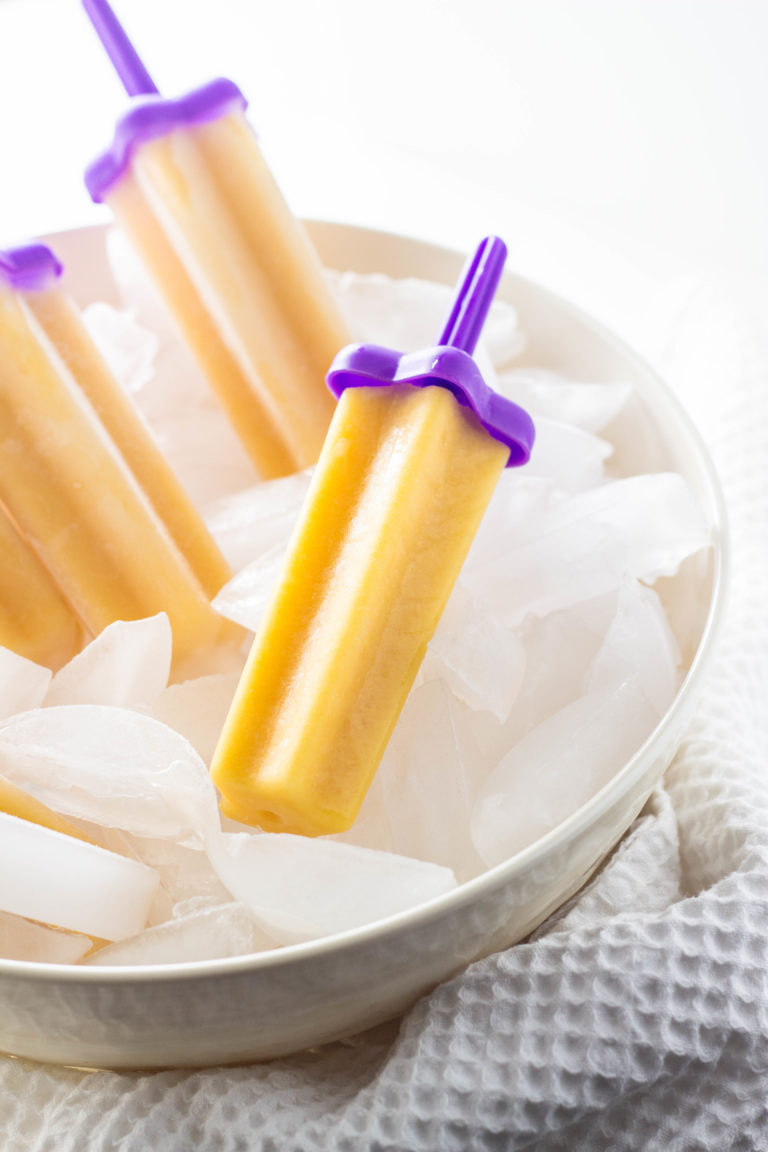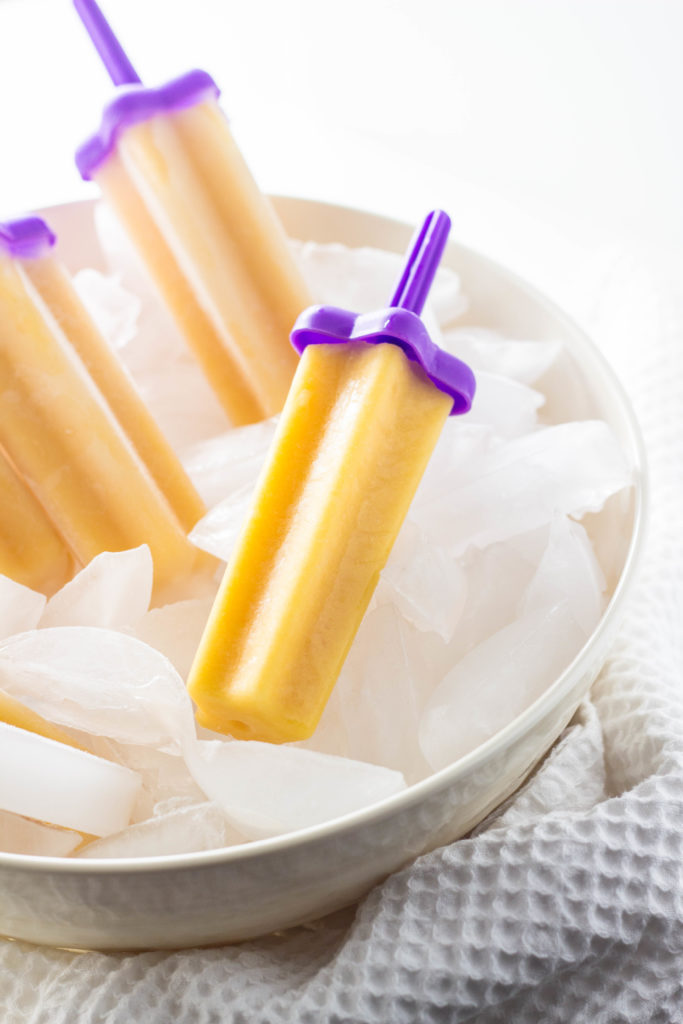 If you try this recipe, let me know how it turns out! Leave a comment below or snap a pic and tag it @weelittlevegans on Instagram so I'll be sure to see it!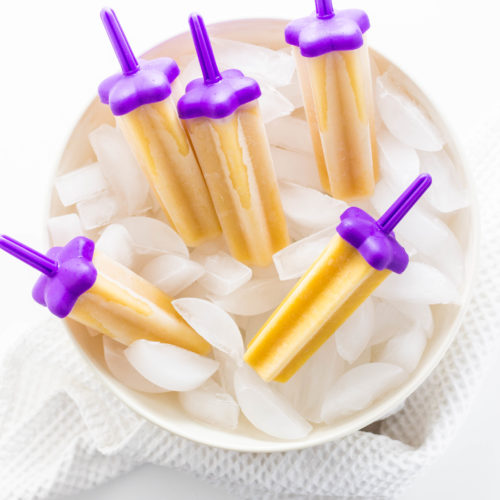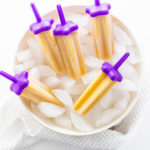 Vegan Cantaloupe Popsicles
Ingredients
2

cups

cantaloupe, chopped

1

cup

coconut milk, full fat or lite

2

tablespoon

maple syrup
Instructions
Blend cantaloupe, coconut milk, and maple syrup until smooth.

Pour into molds and freeze for 4 to 6 hours.

To easily remove popsicle from mold hold under warm running water for about 30 seconds. Mold should slide off easily.