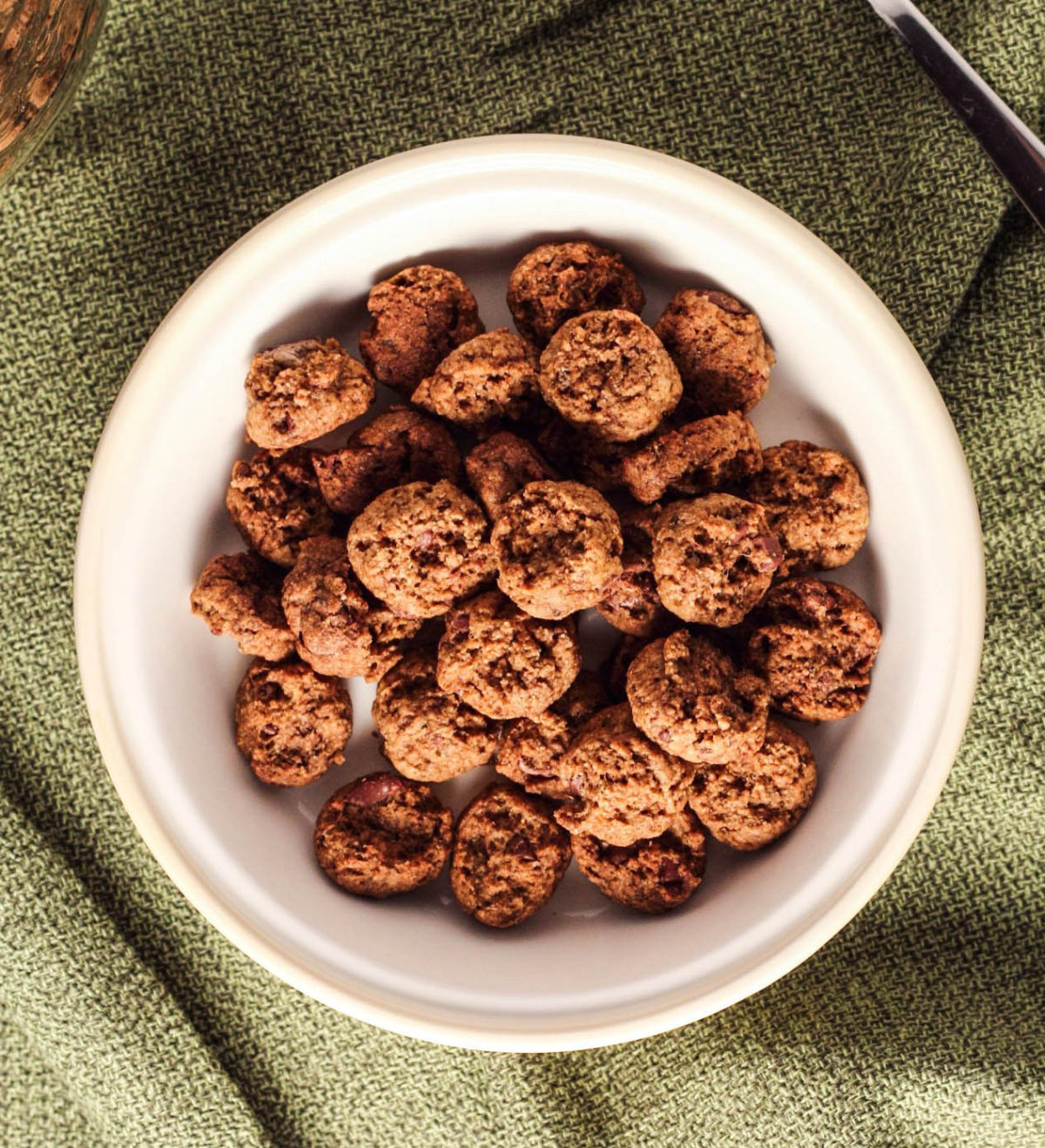 Cookies for breakfast!?! Yes, please. I've been baking up this healthy version of the familiar childhood cereal, Cookie Crisp for several months now and hadn't thought to share it for some reason. It came about at the beginning of the school year when my daughter's teacher asked if I could send in a cereal for her to have as an end of the day treat. She gives the kids a piece of Cookie Crisp, really just one piece, but it makes them so happy. Now, I don't ever want my girls to feel limited or left out because of our dietary choices so I had to create a version reminiscent of the kid friendly cereal, but with a healthy twist. So, now we have Healthy Cookie Crisp.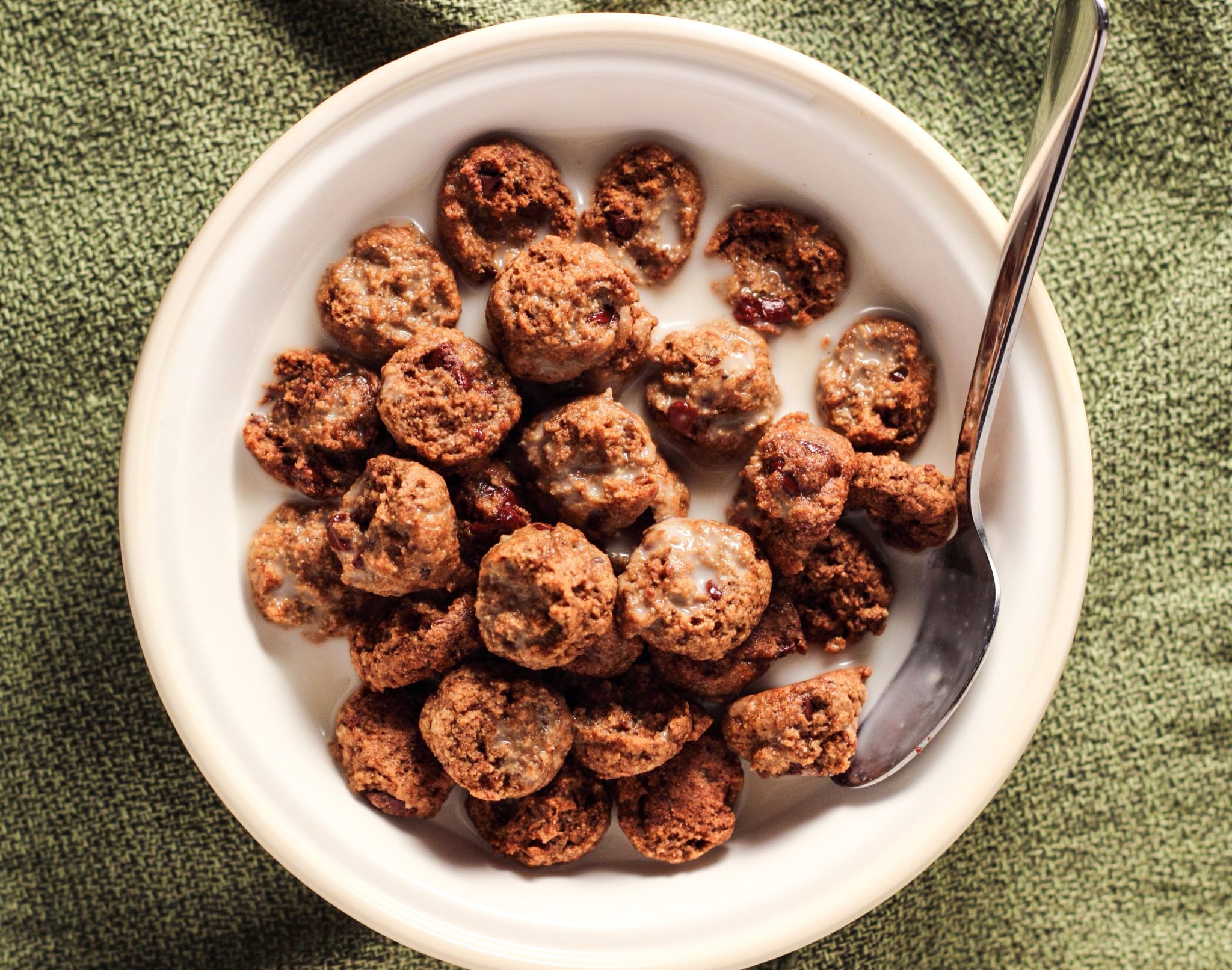 The store bought version may be vegan(depending on how you feel about using sugar), but it certainly isn't the healthiest way to start the day. The first 4 ingredients are corn, sugar, corn meal, and brown sugar. Sure the corn is whole grain and they throw in some vitamins, but really it not much better than eating an actual cookie for breakfast(and I'm pretty sure the cookie would taste a lot better). My healthy cookie crisp cereal is made with whole food ingredients like whole wheat flour, chia seeds, and coconut sugar. That means you get a yummy cereal that's actually nutritious.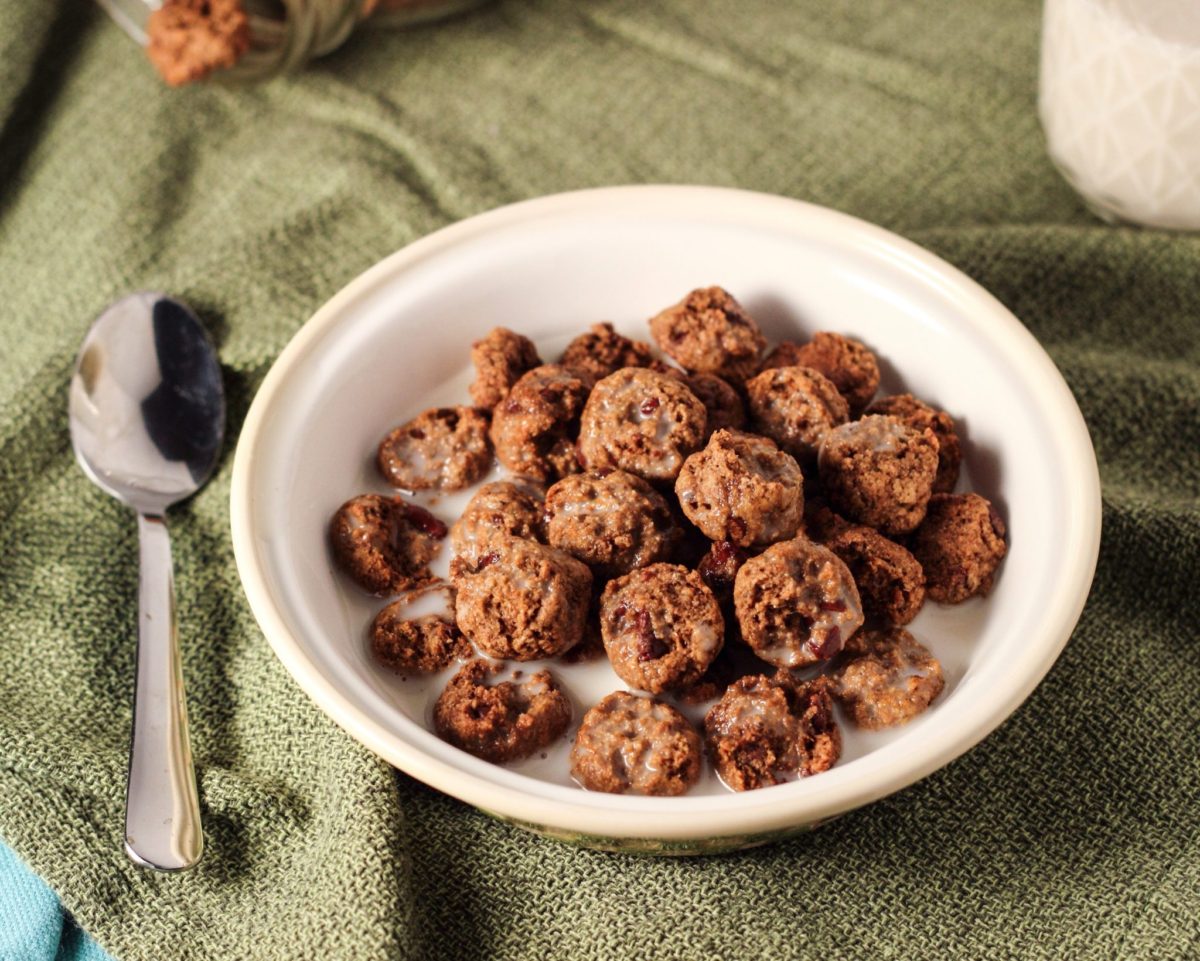 Try a bowl with ice cold almond milk or simply by the handful, it's delicious either way. If you try this recipe, let me know how it turns out! Leave a comment below or snap a pic and tag it @weelittlevegans on Instagram so I'll be sure to see it!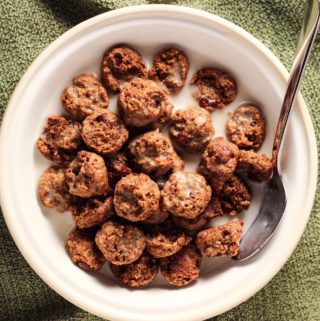 Healthy Cookie Crisp Cereal
Course:
Breakfast, Dessert, Snack
Ingredients
1

cup

flour

I use whole wheat pastry or white whole wheat

2

tablespoon

ground chia seeds

4

tablespoon

coconut sugar

4

tablespoon

almond milk

room temperature

1

tbsp

coconut oil, melted

¼

teaspoon

salt

1

teaspoon

baking powder

1

teaspoon

vanilla

½

teaspoon

baking soda
Instructions
Preheat oven to 350 degrees and line a baking sheet with parchment paper.

Combine dry ingredients in a bowl.

In another bowl combine wet ingredients. Pour wet ingredients into dry and stir to combine.

Fill a pastry bag with dough and squeeze small amounts on to baking sheet. You can also scoop dough using a small scooper or spoon.

Bake for 12-15 minutes until crisp and crunchy. They stand up to milk better if they are crispier.

Remove from pan and allow to cool completely before storing. Store in an airtight container.