Feeding a family of four can be a challenge sometimes. Everyone likes different foods and they seldom want to eat the same thing at the same time. So, I have to get creative with our meals, especially at breakfast. I adore breakfast foods, but my husband not so much. He loves sweet foods, but for some reason a stack of pancakes drizzled in maple syrup or a hot bowl of oats topped with fruit doesn't do it for him. He'd rather have something savory and protein packed. So, in order to make something he will enjoy and so I can still have breakfast I came up with these Vegan Gluten Free Savory Waffles.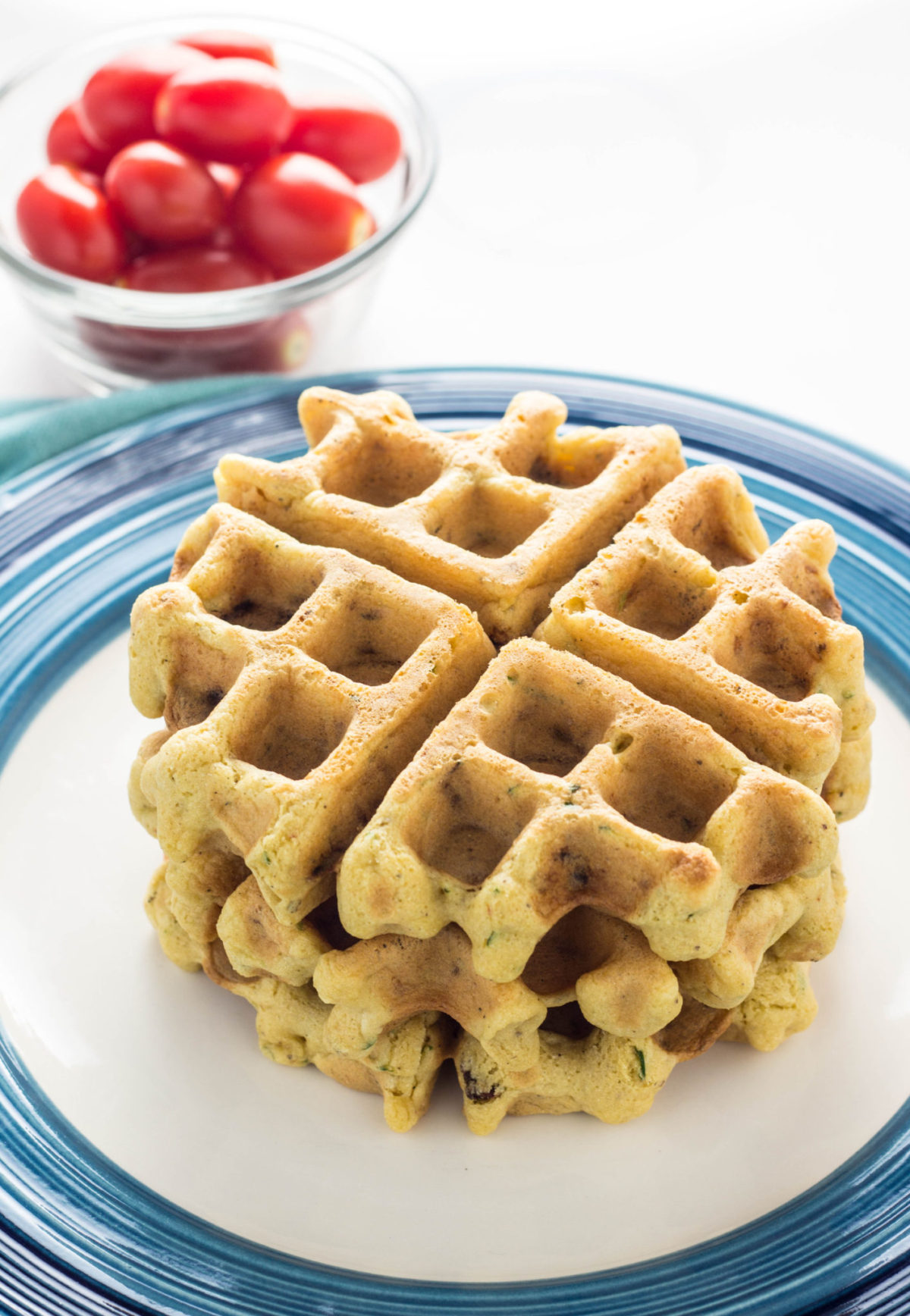 I chose garbanzo bean flour because it is a good source of protein, fiber, and we just like the way it tastes. Bob's Red Mill is my go to brand for garbanzo bean flour because of the amount of protein it provides as well as the flavor. Bob's Red Mill is also great for those with Celiac disease or gluten sensitivities because of the measures they take to ensure products labeled gluten free truly are.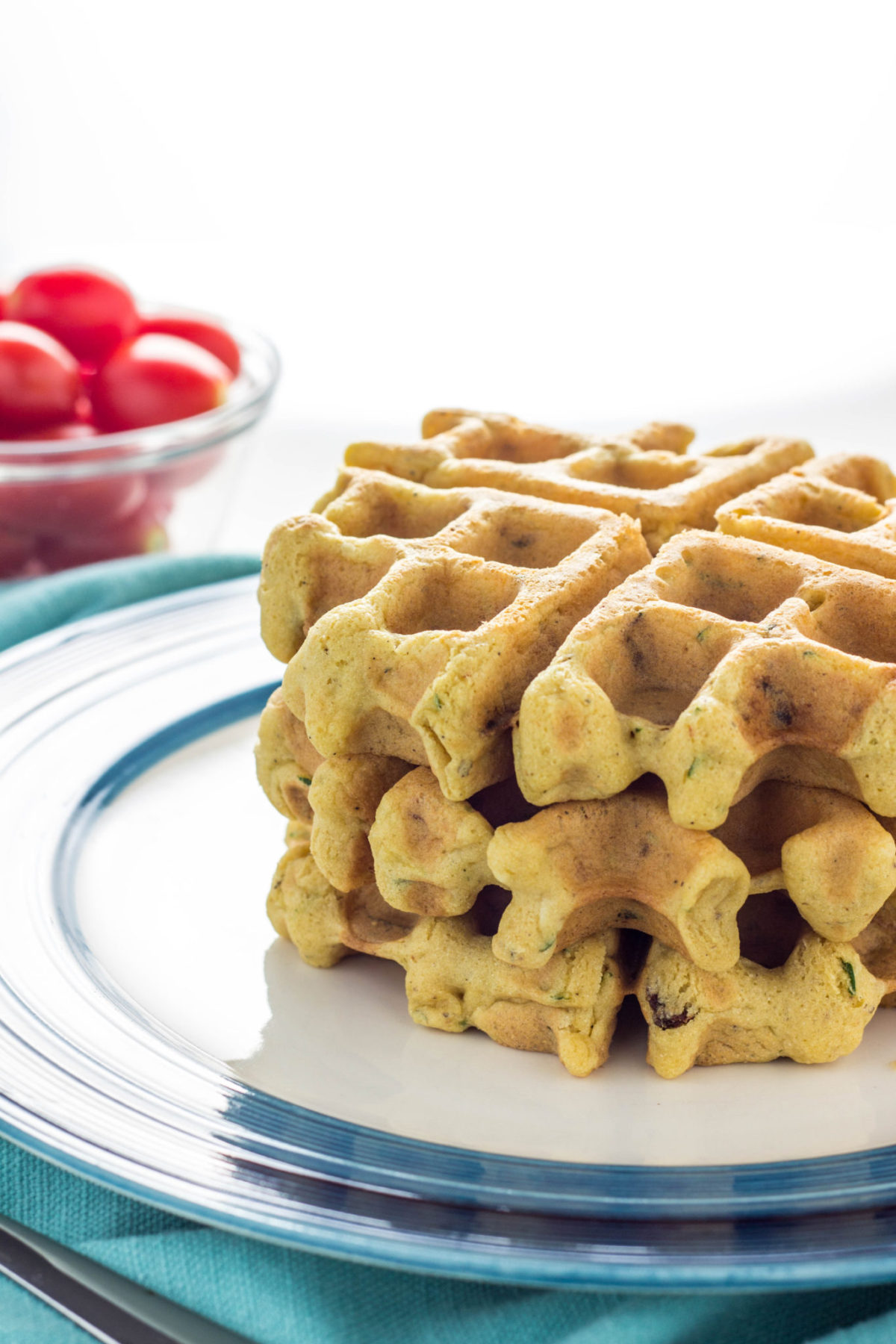 For the delicious savory flavor, I added a cup of shredded zucchini, sun dried tomatoes, and oregano to the batter. Nutritional yeast adds even more protein, a healthy dose of B vitamins, and flavor as well.
While shopping for the tomatoes I found Mezzetta Sun Ripened Dried Tomatoes. What I love about this brand is there are no weird ingredients and no sulfites to preserve color. There's just all natural non GMO goodness packed into a recyclable glass jar. They also scored points for labeling the jar vegan because I think it's awesome when companies recognize the need for foods free of animal derived ingredients. Yay for vegans!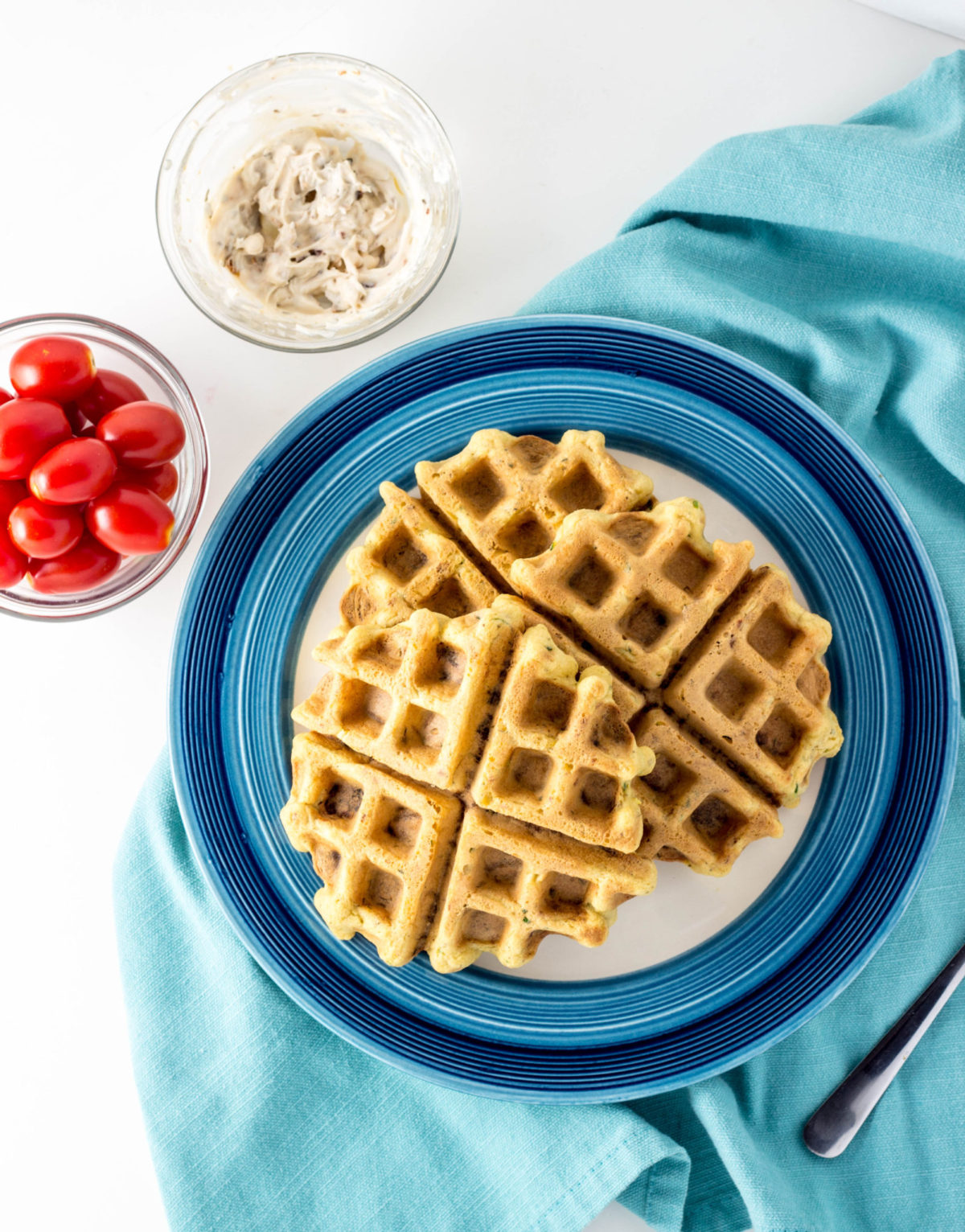 For these waffles, I kept the topping simple by mixing some pieces of the sun dried tomatoes and a pinch of oregano with a little vegan cream cheese. Then I halved a few grape tomatoes to go along with it. I think sriracha sauce would work nicely as a topping too if you like spicy foods.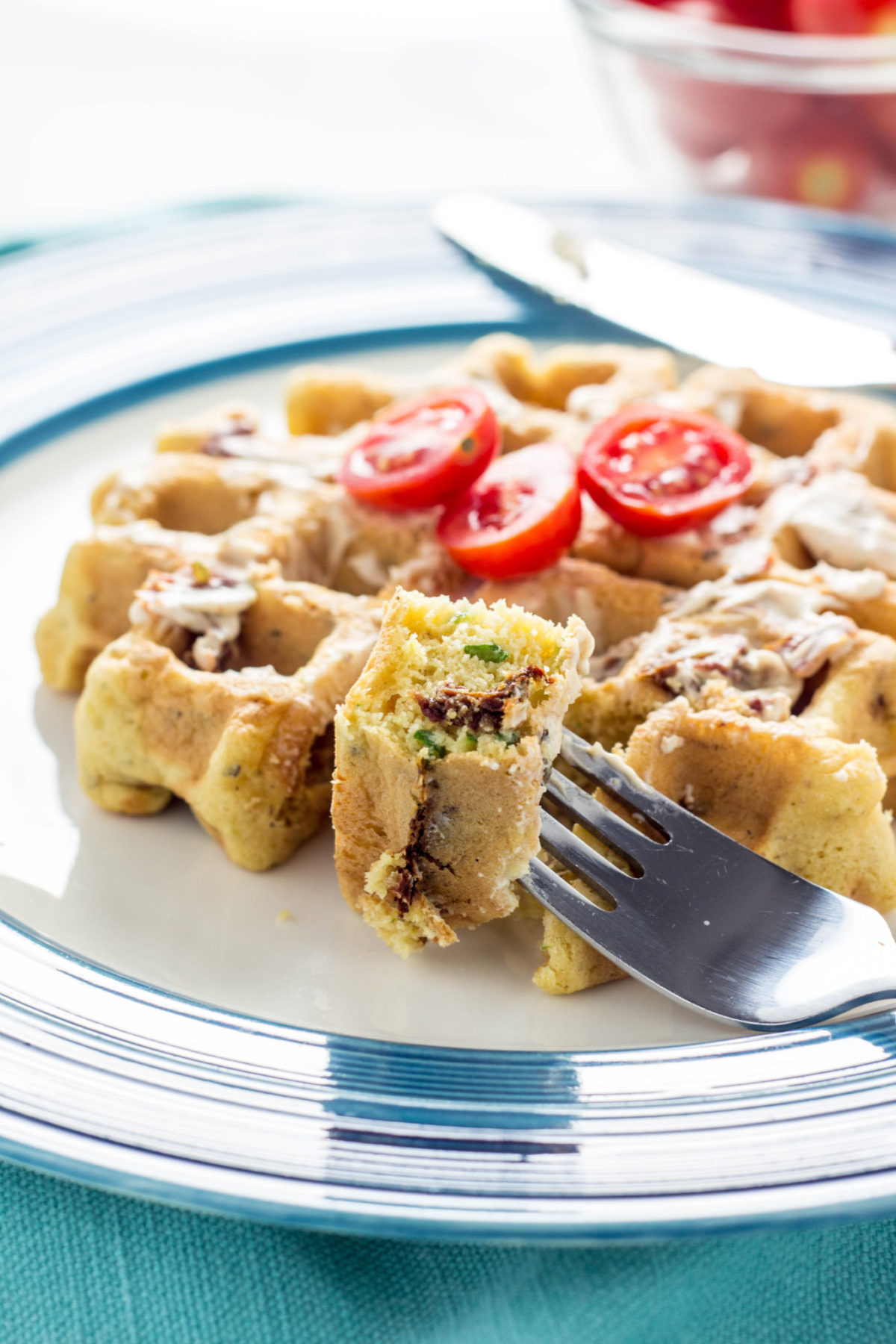 I was really surprised by how much I actually enjoyed this savory take on a food that is traditionally sweet. And my husband liked them too so these waffles are a win. If you do try this recipe be sure to let me know how it goes. Take a picture and tag it @weelittlevegans on Instagram so I'll be sure to see it!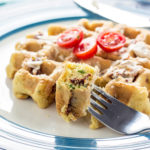 Vegan and Gluten Free Savory Waffles
Course:
Breakfast, Main Course
Ingredients
1

cup

garbanzo bean flour

I like Bob's Red Mill.

1

cup

shredded zucchini

¾

cup

water

2

tablespoon

nutritional yeast

2

tablespoon

sun dried tomatoes, diced.

I use Mezzetta brand.

1

tablespoon

olive oil

2

teaspoon

baking powder

½

teaspoon

garlic powder

¼

teaspoon

salt

¼

tsp

dired oregano

⅛

teaspoon

pepper
Optional Toppings:
2

tablespoon

vegan cream cheese

I use Trader Joe's.

pinch of dried oregano

1

teaspoon

sun dried tomatoes, diced

grape tomatoes
Instructions
Place shredded zucchini in a bowl and add a dash of salt. Stir and set aside for a few minutes. Meanwhile prepare the batter.

In a large bowl shift garbanzo flour. Add nutritional yeast, baking powder, salt, pepper, and garlic powder. Stir to combine and set aside.

Using your hands squeeze as much water as you can from the shredded zucchini and add to dry ingredients.

Add tomatoes, oil, and water. Stir to thoroughly combine. Allow batter to rest while waffle maker preheats. Once waffle maker has preheated scoop batter onto waffle plates and cook according to the manufacturer's instructions. Adding an extra minute or two.

Once browned carefully remove from waffle maker and continue the process until all batter has been used. You can place cooked waffles on a baking sheet in a warm oven while the remaining waffles cook. bowl.

To prepare topping combine vegan cream cheese, oregano, and sun dried tomatoes in a small bowl. Spread cream cheese on waffler and add any other desired toppings. Serve immediately.